Meet our Team of Thriveworks Westborough Counselors
---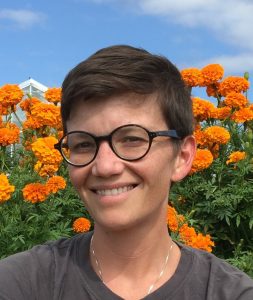 Katie McGrath, MSW, LICSW
Katie McGrath is an independently licensed clinical social worker who provides counseling for a wide variety of problems, tailoring specific strategies to each person's unique situation and personality. Katie completed her graduate studies at the University of New Hampshire and has extensive experience in Medical Social Work, Crisis Intervention, Refugee Resettlement, Emergency Department Mental Health, Community Mental Health Services and Inpatient Psychiatric Social Work in addition to years of providing solution-focused, outpatient therapy with children (all ages), adolescents, adults, seniors and families. Strategies may include a wide variety of techniques such as Cognitive Behavioral Therapy, Solution Focused Therapy, Dialectical Behavioral Therapy, Motivational Interviewing, Mindfulness-based Cognitive Therapy and Cognitive Processing Therapy. Katie also specializes in parenting support and uses attachment and acceptance-based strategies to help parents strengthen their relationships with their children, improve communication and increase cooperation and connection at home. Katie's style is warm, empathic and supportive and she is committed to developing strong therapeutic relationships where clients feel empowered to develop the skills they need to make positive and lasting change in their lives.
---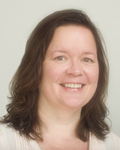 Stephanie Wuebens, PhD
Stress, anxiety, and depression do not discriminate. Many people hit bumps in the road because stress has spiraled out of control, or because of recurring worries and/or low mood that interfere with life. Children might begin to have behavior problems because they have depression or anxiety or a hidden developmental/learning problem. If any of these sound familiar to you, treatment can help.
I have been a psychologist for over 20 years, specializing in cognitive behavioral therapy, mindfulness, and play therapy. I can evaluate emotional, cognitive or learning problems. Throughout those years, I have worked with families and children, with people who have developmental disabilities as well as people with substance abuse issues.
Specialties
ADHD
Academic Underachievement
Addiction
Alcohol Abuse
Anger Management
Anxiety
Asperger's Syndrome
Autism
Behavioral Issues
Child or Adolescent
Coping Skills
Depression
Developmental Disorders
Grief
Learning Disabilities
Obsessive-Compulsive (OCD)
Oppositional Defiance
Parenting
---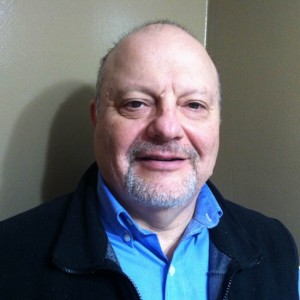 Greg Handel, Ph.D.
Greg Handel has more than 35 years of experience providing positive life supports for individuals, couples and families. He has worked in several different environments including inpatient and outpatient mental health centers, rehabilitation facilities, congregate residential settings and in private practice.
His has vast experience counseling men and women struggling with issues such as depression, anxiety, grief, family and parenting stress, couples' issues, "life" adjustments, and functioning with disabilities. He likes to take a grounded approach that is client centered, helping individuals set and obtain life goals in order to achieve a sense of confidence and increased self-efficacy.
[A]t some point in our lives, we all need support from others … ."
He is an ordained minister who believes in treating the whole person, acknowledging that any individual is more than the sum of their parts. However, he respects each individual's beliefs and sees having a complete understanding of an individual's point of view as a necessary part of the therapeutic.
He also believes that we all, at some point in our lives, experience periods of emotional suffering and brokenness. Therefore, at some point in our lives, we all need support from others. Greg often pulls from his own life experiences to identify with each individual and guide them through the healing process.
Greg has a bachelor's degree from Boston University and received his doctorate from Washington State University. He has been a licensed psychologist for more than 27 years and is a certified health care provider in Massachusetts. He is married with five children and three grandchildren.
---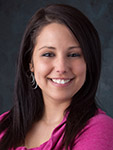 Ayala Hamami, LICSW
Ayala Hamami is a licensed clinical social worker in the state of Massachusetts. She earned her bachelor's degree in psychology from Brandeis University and graduated with a master's in social work from Boston College. Ayala works with teens, young adults, and adults experiencing challenges with managing depression, anxiety, trauma, relationship issues, and difficulties adapting to changes associated with major life transitions. Ayala's therapeutic style is one in which she hears the voice of the clientele she serves, uncovers presenting issues, and provides feedback and coaching in order to help her clients gain insights and skills to manage emotions and behaviors, facilitate personal growth and make positive life changes.
Ayala's expertise, skills, and enthusiasm for helping couples, families, and those experiencing relationship challenges shows from the moment you meet this caring mental health and wellness professional. She helps individuals and couples remove the emotional blocks that stand in the way of achieving their goals and creating opportunities for them to develop practical tools to make healthy relational and personal life shifts.
Whether working with couples, families or individuals, Ayala is a passionate professional who helps clients identify concrete treatment objectives and achieve their desired treatment goals and outcomes, while providing a safe space for the therapeutic process to be experienced.
Ayala works with various individuals including:
Depression
Anxiety
PTSD
ADHD
Relationships
College Transition
Career/Work stress
Personal Growth & Wellness
Life Changes/Adjustment Related Issues (i.e., relocation, illness, break ups, etc)
and more…
---
Vivian Sockol, EdD
Vivian Sockol has over twenty-five years of experience providing support for individuals, couples and families. She is a Psychologist specializing in counseling psychology using a holistic approach for children, adolescents, and adults along with teaching empowerment strategies, life transitions and coaching. She also extremely enjoys working with college-age students and the various stages they may go through. A few of the other areas that she has experience include; depression, anxiety and stress management, communication issues, grief and bereavement, self-esteem concerns and mindfulness.
She has completed her undergraduate degree in special education and elementary education at the State University of New York at Geneseo and received her Masters degree and EdD at Boston University, completing her dissertation about student-athlete stress and how to improve this area within the school systems.
Working with families with children that are having academic and/or social difficulties while working alongside the school system is one area of her expertise. She also extremely enjoys working with high school and college age students and the various transitional stages that they may go through.
Vivian has worked as a Special Education Counselor at the Justice Resource Institute in Dorchester, Massachusetts; a Unit Clinical Educator at McLean Hospital in Belmont, Massachusetts; a Doctoral Intern at Boston College, Boston Massachusetts; a Counseling Psychologist at Worcester Youth Guidance Center in Worcester, Massachusetts; Owner and Educational Specialist at Our Future Learning Center, Inc. in Marlboro, Massachusetts and most recently as a Clinical Psychologist at Arbour Counseling Services in Franklin, Massachusetts.
Vivian is married with two children now in college.
"Start by doing what's necessary; then do what's possible; and suddenly you are doing the impossible." -- Francis of Assisi.
---
Connect with a Westborough Counselor today to set up your first session and start the process to change.