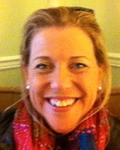 Westborough Counselors
Meet our Team of Thriveworks Westborough Counselors
---
Stephanie Wuebbens, PhD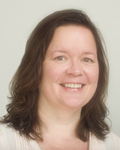 Stress, anxiety, and depression do not discriminate. Many people hit bumps in the road because stress has spiraled out of control, or because of recurring worries and/or low mood that interfere with life. Children might begin to have behavior problems because they have depression or anxiety or a hidden developmental/learning problem. If any of these sound familiar to you, treatment can help.
I have been a psychologist for over 20 years, specializing in cognitive behavioral therapy, mindfulness, and play therapy. I can evaluate emotional, cognitive or learning problems. Throughout those years, I have worked with families and children, with people who have developmental disabilities as well as people with substance abuse issues.
Specialties
ADHD
Academic Underachievement
Addiction
Alcohol Abuse
Anger Management
Anxiety
Asperger's Syndrome
Autism
Behavioral Issues
Child or Adolescent
Coping Skills
Depression
Developmental Disorders
Grief
Learning Disabilities
Obsessive-Compulsive (OCD)
Oppositional Defiance
Parenting
---
Greg Handel, Ph.D.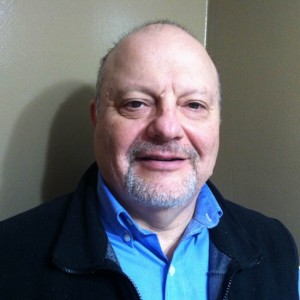 Greg Handel has more than 35 years of experience providing positive life supports for individuals, couples and families. He has worked in several different environments including inpatient and outpatient mental health centers, rehabilitation facilities, congregate residential settings and in private practice.
His has vast experience counseling men and women struggling with issues such as depression, anxiety, grief, family and parenting stress, couples' issues, "life" adjustments, and functioning with disabilities. He likes to take a grounded approach that is client centered, helping individuals set and obtain life goals in order to achieve a sense of confidence and increased self-efficacy.
[A]t some point in our lives, we all need support from others … ."
He is an ordained minister who believes in treating the whole person, acknowledging that any individual is more than the sum of their parts. However, he respects each individual's beliefs and sees having a complete understanding of an individual's point of view as a necessary part of the therapeutic.
He also believes that we all, at some point in our lives, experience periods of emotional suffering and brokenness. Therefore, at some point in our lives, we all need support from others. Greg often pulls from his own life experiences to identify with each individual and guide them through the healing process.
Greg has a bachelor's degree from Boston University and received his doctorate from Washington State University. He has been a licensed psychologist for more than 27 years and is a certified health care provider in Massachusetts. He is married with five children and three grandchildren.
---
Vivian Sockol, EdD
Vivian Sockol has over twenty-five years of experience providing support for individuals, couples and families. She is a Psychologist specializing in counseling psychology using a holistic approach for children, adolescents, and adults along with teaching empowerment strategies, life transitions and coaching. She also extremely enjoys working with college-age students and the various stages they may go through. A few of the other areas that she has experience include; depression, anxiety and stress management, communication issues, grief and bereavement, self-esteem concerns and mindfulness.
She has completed her undergraduate degree in special education and elementary education at the State University of New York at Geneseo and received her Masters degree and EdD at Boston University, completing her dissertation about student-athlete stress and how to improve this area within the school systems.
---
Connect with a Westborough Counselor today to set up your first session and start the process to change.