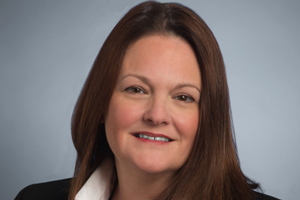 Chesterfield Counselors
---
Julie Wilcox, LCSW
Julie Best Wilcox is a Licensed Clinical Social Worker who has over 15 years of clinical experience. She received her masters degree in Social Work from the University of North Carolina at Chapel Hill and her undergraduate degree in Social Work from Baylor University.
Julie provides therapy for adolescents, couples, families, and adults, providing both expressive (art, play) and talk therapy techniques. Julie specializes in working with disorders such as Bipolar, ADHD, Anxiety, Depression and Post Traumatic Stress Disorder. Additional areas of clinical focus include alcoholism and drug addiction, and self-harming behaviors. Julie is able to perform substance abuse evaluations for both private and court ordered clientele.
An area of particular passion involves Julie's work with couples and families including those considering and healing from separation and divorce. Julie has been trained under Gottman in couples therapy and has expertise offering support to parents with children experiencing emotional and/or behavioral challenges. Additionally, Julie has several years of forensic experience, working closely with attorneys to provide case testimony in Juvenile and Domestic Relations Court.
Julie believes that respect for individual uniqueness is paramount to the therapeutic process. Working from the framework that therapy is a partnership between an individual and their counselor Julie prides herself on offering the individuals she serves the opportunity to resolve issues and learn more effective ways to manage life's stresses, anxieties and adversities
Julie is also pleased to offer supervision to Licensed Eligible Clinicians and seeking clinical licensure as Clinical Social Workers (LCSW) or Professional Counselors (LPC) in the state of Virginia. The approach in supervision is collaborative and supportive! You can expect to grow your awareness, conceptualization and administrative skills-all vital to your success as a professional counselor. Supervision meetings are offered in both individual and group formats. Instruction is designed to be exciting and thought-provoking.
When not working, Julie enjoys time being active with her family and dogs.
---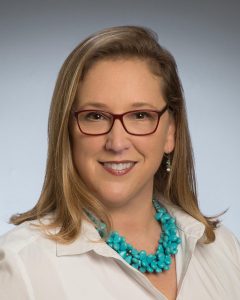 Lisa Bessette, LCSW
Lisa Bessette, a licensed clinical social worker, completed her undergraduate and graduate studies from the College of William and Mary and Virginia Commonwealth University respectively. With over 10 years of experience she has provided counseling to individuals, couples, groups, and families. Lisa's clinical experience has involved work in multiple settings including community mental health, private practice, and inpatient hospitals.
Lisa specializes in the treatment of adults with personality, mood and thought disorders, as well as those struggling with relationship and substance abuse issues. She has extensive experience in working with individuals who struggle with depression, anxiety, adjustment and mood disorders and Post-traumatic Stress Disorder. Lisa has helped clients with issues surrounding relationships, separation and divorce recovery, parenting and co-parenting, ADD/ADHD, grief and loss, panic, and anger management. Lisa also welcomes the opportunity to provide counseling support for the families and loved ones of those suffering from chronic mental illness.
Though her preferred treatment modality is Cognitive Behavioral Therapy, her therapeutic approach is a collaborative one that is based on the development of a strong, genuine rapport with her clients. Motivational Interviewing and Narrative Therapy are also techniques Lisa frequently utilizes in her therapeutic work. Lisa is skilled in the use of Dialectical Behavioral Therapy which has proven very effective in work with individuals with certain personality disorders.
Lisa has made her home in Richmond for the past 15 years, but has lived in Michigan, New Jersey, Connecticut, Maryland, and Virginia. She is a parent to four adult children and a grandparent. In her free time she enjoys reading, art, online shopping and her dogs.
---
Lauren Brooks Shaulis, MSW LE
Lauren Shaulis, currently a licensed-eligible clinician, received her undergraduate degree in psychology at Christopher Newport University and her master's degree in social work from Virginia Commonwealth University. She has worked with children, adolescents, adults, geriatrics, couples and families. Lauren has experience working in a variety of clinical settings from inpatient hospital units to hospice.
Lauren works with children as young as 6 years of age specializing in Major Depression, Generalized Anxiety, Post-Traumatic Stress Disorder, Bipolar and Schizoaffective Disorder. She offers screening and treatment for Attention Deficit Hyperactivity Disorder. Other areas of clinical focus include grief, trauma recovery, relationship issues and codependency.
An area of particular passion for Lauren is providing couples and family therapy. Through the provision of family therapy Lauren offers a unique opportunity for individuals to preserve meaningful relationships, restoring them to health. Couples and family work includes parent-child relationship assessment and intervention, premarital counseling, and support for managing major life transitions including relocation, job change(s) and family planning.
Lauren believes that therapy presents an opportunity for growth and change. Fostering good communication skills and healthy relationship habits can be a catalyst for these changes. She utilizes a multitude of therapeutic techniques in sessions from Cognitive Behavioral Therapy to Motivational Interviewing and looks forward to coming up with an individualized clinical plan for each client. Lauren relies on practical, realistic interventions that are tailored to one's individual life goals and circumstances.
Her personal interests include spending time with family/friends, reading, exploring new restaurants, going to the beach, and riding her bicycle.
---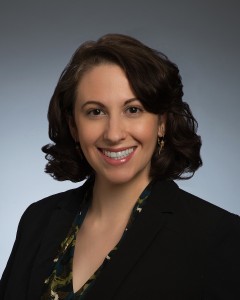 Melanie Black, LPC
Melanie Black, a licensed professional counselor, completed her education and professional training at the University of Richmond and The College of William and Mary.
She works with children, adolescents, adults, couples and families. She enjoys empowering clients to learn more about themselves and create balance in their lives. Melanie works with children as young as 3 years old utilizing a variety of play and expressive therapy techniques. She is trained in Applied Behavioral Analysis which is extremely effective when working with those diagnosed with Autism Spectrum Disorders, as well as, the promotion of language, play and social skills in children and adolescents.
Additional areas of focus include trauma recovery, grief and loss, anxiety and depression. Melanie specializes in LGBTQI needs offering individual, couples and group counseling resources. Melanie has expertise addressing the unique needs of adoptive and foster families. She welcomes the opportunity to work with youth currently in the care of Department of Social Services.
Melanie enjoys teaching clients mindfulness meditation techniques and healthy parenting, social and coping skills. Pet Therapy will be incorporated as a treatment intervention by Melanie Black, LPC. The therapy dog's name is Luna and she is a Coton de Tuléar. Pet Therapy can benefit clients of all ages. Pets provide physical and mental health benefits including lowering blood pressure, reducing anxiety, providing comfort and reducing depression Luna and Melanie are a registered therapy animal team through Pet Partners, a national animal assisted therapy organization
At home, Melanie enjoys dancing,hiking, crafts, and spending time with her family, friends and her dog Luna.
---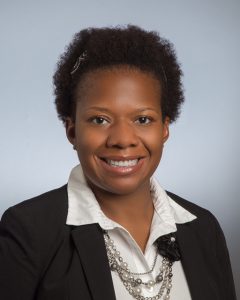 Kirby Patmon, PMHNP-BC
Kirby Patmon, MSN, PMHNP-BC is a nurse practitioner who obtained psychiatric training and education from University of Virginia. She has 10 years of nursing experience and uses this to help guide her practice in treating mental health conditions. She has been a psychiatric nurse practitioner since 2011 and believes that medication management is a helpful tool in treating symptoms, but not the only method in helping individuals improve their mental health. Her treatment philosophy includes a comprehensive and multi system approach to wellness. The philosophy is used to help individuals reach an optimal level of functioning and includes in-depth initial assessments, health education and promotion strategies, collaboration with therapist, stress management tools and supportive counseling.
Kirby works with individuals 18 and older and specializes in the treatment of mild and major depression, Bipolar Disorder and Personality Disorder. She also has expertise in treating anxiety disorders to include, post traumatic stress, obsessive-compulsive, social anxiety, and panic attacks. Kirby welcomes the opportunity to work with individuals suffering from complicated grief and adjustment disorders that frequently accompany loss or major life changes such as divorce, relocation and job change.
When away from work, Kirby enjoys spending time with family and friends, trying new restaurants and running.
Q&A
What are three terms that best describe your personality style as a psychiatric nurse practitioner?
As a psychiatric nurse practitioner, I am approachable, honest and hard –working. I enjoy helping clients to reach their functioning potential and I will be working diligently to support you through the emotional struggles that come up in your life.
What does your initial assessment look like for clients who come seeking psychiatric services?
The initial assessment is a detailed one- hour review of client's mental health symptoms, lifestyle habits, coping skills and life history. The client has the opportunity to tell his or her story and highlight the problem areas they feel are obstacles in their functioning. The details in this assessment help me to make an appropriate diagnosis, thorough treatment plan, develop rapport with client and help me to decide on the most appropriate treatments to help a client reach the fullest functioning possible. The client will have an opportunity to ask questions and seek further understanding about treatments recommended. I do believe that a client's support system (family, friend, significant other) can be an important part of emotional health and wellness, but I reserve the initial assessment and most follow up appointments for 1 on 1 work with the client as I believe this gives the client more individualized and focused psychiatric care. This hour appointment also gives the client a good idea about my treatment style to assess if my treatment philosophy is an adequate fit for their needs and journey to wellness.
What interventions work well for clients suffering with depression and/or anxiety disorders?
I believe that a combination of medication management and supportive therapies are key components for clients suffering with symptoms of depression and anxiety. Supportive therapies include developing stress management techniques, prioritizing physical health management and incorporating self care strategies into a person's daily routine.
Tell me about your passion working with clients who suffer from mental health conditions
During my time as a nurse, I realized that physical problems are usually seen and treated because a provider can "see" them, but client's often had additional obstacles in their functioning that could not be easily detected. I learned during my nursing career that a significant amount of individuals suffer from emotional distress and mental health symptoms and when these symptoms were addressed a person was able to engage in so much more of their life. Persons were able to enjoy their work, manage their medical illnesses better, have more meaningful social and family interactions and overall live more fulfilling lives.
---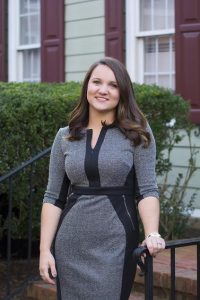 Chelsi Simmons
Chelsi Simmons is a licensed professional counselor and certified rehabilitation counselor, received her bachelor's degree in psychology and sociology from Longwood University, and completed her master's degree in counseling from Virginia Commonwealth University.
Chelsi has an extensive background in the mental health field providing a wide range of therapeutic services to individuals, couples, and families from diverse backgrounds and cultures. Chelsi specializes in individual and family therapy for trauma, depression, anxiety, relationship issues, and situational stressors (Attention Deficit Disorders, Posttraumatic Stress Disorder, Depression, Anxiety).
Chelsi has expertise in working with children and adolescents who have experienced abuse and/or trauma (physical, emotional, and sexual) which includes expertise in infant mental health, defined as children 3 years of age and younger. She also has a passion for marriage and family counseling including work on building authentic relationships, open communication patterns, and healthy boundaries. She has helped clients with issues surrounding relationships, separation and divorce recovery, parenting and co-parenting. Chelsi welcomes the opportunity to work with couples who have experience or are at risk for emotional or physical violence in the relationship.
Chelsi uses a person centered approach to therapy incorporating her training in psychotherapy as well as evidenced based practices, specifically utilizing cognitive behavioral techniques. Chelsi's style promotes the development of a genuine rapport with her clients engaging in a warm, collaborative, open, and authentic exchange. It is her belief that the presence of a solid therapeutic relationship is essential to any journey toward self-discovery and healing. Evening and weekend availability is designed to accommodate the working family.
Outside of counseling, Chelsi enjoys spending time with her family and going to the beach.
---
Katy Webb, LCSW
Katy Webb, a Licensed Clinical Social Worker, received her bachelor's degree in psychology from the University of Richmond, and her master's degree in social work from Virginia Commonwealth University.
Her work in the medical and mental health fields has involved providing therapy to a range of populations with a focus on children, adolescents and young adults.
She provides emotionally-focused marital therapy to help couples work through a range of struggles. She also has experience working with children with special needs (Autism, Intellectual Disability). For Asperger's Syndrome or Autism Spectrum Disorder, she uses evidence-based cognitive behavioral interventions to support depression, anxiety, social skills, daily living skills, and conversation skills. Additionally, she is a certified Parent Trainer and teaches Co-Parenting Seminars.
Katy has worked extensively with individuals who are experiencing severe mental illness, chronic physical illness and those who are living with chronic pain.
Katy believes in working collaboratively to assist individuals establish goals to work toward the increased life satisfaction. She focuses on empowering individuals to take their most challenging circumstances and transform them into a turning point of personal growth.
Whether the topic is building stronger relationships, career-related or habit-building, inspired change is possible. Holistic wellness, physical health, nutrition, sleep and stress management are also a focus of Katy's, as she believes strongly in the synergistic relationship between the mind and body.
Katy's approach to therapy is one that is client-centered and strengths-based in an effort to find workable solutions and inner peace. She uses evidence-based therapy frameworks such as applied behavioral analysis, motivational interviewing, family systems and cognitive behavioral therapy. Her style is casual but directive.
Personal hobbies include running, her dog and her family.
Q&A
Based on your experience, can outpatient therapy be effective with children and adolescents who have been diagnosed with Asperger's Disorder?
Outpatient therapy can be extremely effective for children, adolescents, and adults who have been diagnosed with Asperger's Disorder. Individuals with Asperger's Syndrome/High-Functioning Autism or those on the Autism Spectrum can have difficulty with organizing emotions, sensory overload, social skills, communication, interpersonal relationships, stress management, and other important topics. Cognitive Behavioral Therapy is used to help individuals with Asperger's Syndrome regulate their emotions, decrease impulsivity, communicate more effectively, and improve their social interactions/behaviors as a result. In addition, some individuals with Asperger's Syndrome/HFA struggle with fears, anxiety, depression, obsessive thoughts, or loneliness. Cognitive behavior therapy has been shown to be beneficial for reducing anxious and/or depressive feelings. This improves behavior by learning to make changes in thoughts and perceptions. The hallmark of cognitive behavioral therapy, which distinguishes it from regular behavior therapy or Applied Behavioral Analysis, is working on this change in cognition. In my practice, I work to reduce negative or dysfunctional behaviors, such as outbursts, interruptions, obsessions, tearfulness, isolation, and self-injury due to stress while also teaching my clients how to become familiar with and organize their feelings. This type of therapy can be individualized and tailored to meet each client's age and needs.
What does your first session look like with clients and families who come to you looking for support?
For a first session in family or individual therapy, I will introduce myself and help the client (s) become familiar with Thriveworks. I will briefly talk about my experience and share how I work with families, specifically how I see myself as part of the team in front of me. I will review the intake information with the individual or family and provide ample opportunity for the individual to elaborate on the written information. For family therapy, I may see the group as a whole for the full duration of the session or I may speak with sub-units or individuals separately for a short time. My goal is to hear everyone's point of view regarding the problems that brought you to treatment and to view the family interaction patterns. Spending time highlighting strengths and positives is critical for the first session.
For a first session in couples therapy, my job is to take a neutral approach and create a positive environment despite any challenges the relationship may currently present. I work to create a safe space for each client to simply express what they are feeling without intellectualizing, analyzing, or criticizing each other. I work to give each person a chance to educate me, one at a time, on how he or she argues or handles conflict. Every couple argues differently and most of the time what individuals are fighting about on the surface isn't the core argument. The final goal of the initial meeting is to uncover deeper, hidden emotional needs that each person feels are not being met in the relationship. This knowledge will set the stage for the couple to gain greater emotional intimacy. Having both individuals feel heard and validated is the ultimate goal.
What 4 tips would you offer to couples looking to counseling as a last resort to saving their marriage?
Radically increase the positive energy that you direct toward your partner each day.
Look back on past memories that are positive and happy – this is a sign of hope and possibility for change.
Make mental or written notes about what you can work on personally in addition to what can be improved as a couple.
Be prepared to set aside defensiveness and fears in order to work together with a mediator.
How can counseling help children and adolescents coping with parental separation and divorce?
Therapy and coaching can make a significant difference for children and teens going through divorce, separation, or family transition. No matter how strong children and teens appear to be on the outside, most can become frightened, confused, insecure, vulnerable, hurt, depressed, overwhelmed, angry, and conflicted in their emotions toward each of the parents. Kids may hide their distress in an attempt to protect their parents or they may act out. Counseling before, during, and after separation or divorce with a trained child therapist can help this process. Therapy can help the child or teenager learn to express their emotions in a safe, private, and positive environment. Enlisting the help of a trained professional allows parents maintain healthy boundaries with their children/teens so that kids don't feel "caught in the middle". Counseling can improve typical signs of emotional struggle related to divorce, such as moodiness, outbursts, academic decline, defiance, social isolation, appetite change, or sleep change.
What types of interventions have you seen work well with young children?
Throughout my career, I have found that play therapy, art therapy, and cognitive behavioral therapy to be most effective. Art and play therapy are non-traditional approaches to general talk therapy. Depending on the child's age, talk therapy may not be as appropriate. Through creative and artistic expression, children can find a place of healing. These approaches are relaxed, playful, and engaging for young children. Art and play therapy are extremely helpful for non-expressive children and help resolve a wide variety of emotional, behavioral, educational, and social problems. Cognitive behavioral therapy helps to decrease anxiety. This set of techniques allows children to learn that feelings and moods influence behavior. It helps the child to identify their inner thoughts and replace negative thoughts with positive productive thoughts.
What 3 terms best describe your personality style as a Therapist?
As a therapist, I am positive, empathetic, and genuine. My therapeutic techniques can be described as encouraging, holistic, and evidence-based.
---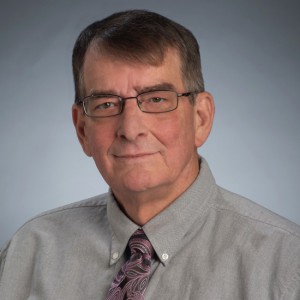 John Sears, Ph.D.
Dr. John Sears offers psychological testing for children, adolescents and adults. Dr. Sears offers personality and neuropsychological testing for childhood and/or Adult ADHD. His psychological assessment services are designed to identify the underlying causes of difficulties with emotional control and impulsivity, chronic problems sustaining healthy interpersonal relationships, academic and job performance related concerns. They also provide data necessary for accurate diagnosis of behavioral health conditions, medication protocols and effective treatment planning. Dr. Sears also performs educational testing to include learning disability assessment, as well as, cognitive testing often used for private school admission. Dr. Sears is able to perform fitness for duty and readiness for retirement evaluations.
Dr. Sears offers individual and family counseling and coaching services for adolescents and adults. Dr. Sears specializes in treating a wide range of psychological issues to include clinical depression, bipolar disorder, anxiety disorder(s), post-traumatic stress disorder, personality disorders and gender identity issues.
Dr. Sears is a Department of Transportation substance abuse professional. He specializes in private and court-ordered substance abuse assessment and treatment. An additional area of particular passion includes parenting capacity evaluation, collaborative divorce counseling and the development and monitoring of co-parenting contracts for juvenile and family courts.
Dr. Sears earned his undergraduate degree in biology and pre-medicine at Transylvania University, and his master's and doctorate degrees in counseling psychology from the University of Kentucky. Dr. Sears has practiced clinical psychology since 1986. He has been certified in the state of Kentucky, licensed in North Carolina and has been licensed to practice clinical psychology by the Virginia State Board of Health Professions since 1994.
Activities of enjoyment include fresh water and deep sea fishing and camping with his family, touring historical sites and national monuments, watching professional football and college basketball, and reading fiction and nonfiction novels.
---
Jenny Warne, LCSW
Jenny Warne is a Licensed Clinical Social Worker who completed her graduate studies at Virginia Commonwealth University. She has had extensive training and experience in individual, group, couples and family counseling. An area of particular passion includes work with young adults with a wide variety of presenting concerns including depression, anxiety, substance abuse, spiritual and religious questioning/seeking and LGBTQ identity issues. Additional areas of focus include self-injury, trauma and sexual assault recovery.
Jenny has many years of hospice experience. She welcomes the opportunity to work with those in need of grief and bereavement counseling. Jenny also has expertise working with the primary caregivers for persons with chronic and/or terminal illness. She is experienced in the provision of treatment services for older adults facing phase of life issues.
Jenny approaches clients with compassion and acceptance. She takes a collaborative approach to therapy, starting with where the client is and facilitating movement towards client-centered goals. Jenny primarily works from object relations theory, which examines how people experience themselves and others based on relational history. She also utilizes motivational interviewing and aspects of dialectical behavioral therapy and cognitive behavioral therapy as appropriate. Jenny recognizes that each person is unique in his/her experience of the world, and tailors her approach to each client.
Outside of counseling, Jenny enjoys spending time with her husband and their two kitties. She loves to read, entertain friends and family, attend live theatre, and is enjoying being a first-time gardener.
Q&A
Why are you so passionate about working with women who have histories of trauma?
I am very passionate about empowering women in general. With a history of trauma, women in particular tend to internalize the message that the world is not safe for them. My work is to help them understand what happened was not their fault, to teach skills to reduce anxiety and panic, and to help them find a way to feel safe and live a fulfilling life.
What types of trauma recovery do you specialize in treating?
I specialize in all types of trauma, be it childhood abuse/neglect, domestic violence (including emotional and verbal abuse), sexual assault, witnessing violence/death, victims of crime, etc.
How do you approach working with teens who are self-harming?
Understand self-harm as a coping mechanism and a means of emotional expression. My goal is to understand how it works for them, and to work on the underlying issues while teaching a variety of alternative coping skills.
Can you offer 3 tips for parents of teens who self injure?
Do not respond with negative judgment or shaming statements, as this will likely increase the self-harm.
Tell your child you love them and that you are sorry they are hurting.
Understand that this is different from a suicide attempt, and that it is most likely your child trying to cope with his or her feelings.
How do you define codependency?
A codependent person is one who enables a partner who is dealing with addiction or other unhealthy behaviors, usually from a belief that they must show love by supporting their partner no matter what and that if they are successful in this their partner will change.
What types of treatment goals do you think are important for someone to overcome codependency?
Appropriate treatment goals include learning to set healthy boundaries, being willing to follow through with consequences of boundary violation, working on a sense of self-worth separate from the partner, learning ways to cope with stress/anxiety. These are just examples; each person will have different reasons for being codependent.
How do work with clients who are dealing with substance abuse issues and do not want to take a 12-Step approach?
The twelve steps have worked for a lot of people, but I recognize they do not work for everyone. I tend to utilize Motivational Interviewing to determine the client's readiness to change and to help the client shift from one level to another. I understand that substance abuse is a coping mechanism, so I work with clients on the underlying issues and teaching alternative coping strategies.
Why do you recommend counseling for those who are grieving?
There are many reasons people grieve, and death is just one of them. Sometimes it is difficult for someone to imagine life without whatever was lost (job, home, pet, loved one, good health, etc). Sometimes the loss means there is no longer an opportunity to repair the relationship. Whatever the circumstances, having someone listen without offering platitudes and helping you to find the "new normal" can make a huge difference.
---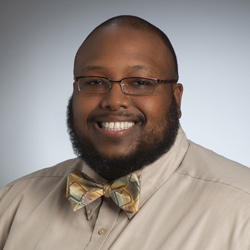 Lonnie D. Smith, LPC
Lonnie D. Smith is a licensed professional counselor with more than 10 years of experience providing therapy to adolescents and families. He received his Bachelor of Arts in Mass Communication from Grambling State University and a Master of Science in Rehab Counseling from the Medical College of Virginia. Lonnie specializes in the assessment, diagnoses and treatment adolescents (ages 12 and older) and young adults. Areas of clinical focus include anxiety, depression, Bipolar illness, ADHD, Post-traumatic Stress Disorder, anger management and substance abuse. Lonnie is able to provide ADHD assessment and diagnostic evaluations. He also works closely with inpatient substance abuse and psychiatric treatment programs providing outpatient therapy to patients returning home after an inpatient stay.
Lonnie conducts court ordered and private referral substance abuse evaluations. Cognitive behavioral training, motivational interviewing and motivation enhancement therapy are among those therapeutic approaches Lonnie employs in outpatient work. He is an expert in the use of moral recognition therapy when working with conduct-disordered adolescents. Anger management, character development and job readiness are among those areas of focus.
Lonnie has a passion for working with individuals and families struggling with parenting concerns. Additionally, He welcomes the opportunity to work with individuals and families who are beginning the healing process associated with abuse and trauma. Trauma informed work includes work with Veteran's , survivors of abuse, accidents, violent crime and domestic violence.
Lonnie grew up the greater Kansas City, Missouri, metropolitan area, and is an avid baseball fan, with an affinity for the New York Yankees. He enjoys spending time with his family, barbequing, listening to classic hip-hop, buying shoes and making people laugh.
Q&A
1. Tell me a little bit about your passion for working with youth:
I typically work with youth ages 12 and older. They keep me on my toes, keep me grounded. Ii find that young people challenge me, keep me honest and help me to stay open to new ideas. Adolescents and young adults ALWAYS teach me something new about life, my purpose and myself.
2. What approach do you take when working with parents of teens that have had behavioral problems in the home, school or community?
While directive I am a pretty laid back type of Therapist. I advise parents to keep an open mind. Parents often beat themselves up feeling that they have or are failing their child. I encourage parents to look at challenges as an opportunity to re-connect with their child, listening to what they're trying to communicate (All behavior is purposeful and a form of communication) and work on building a stronger bond.
3. Why do teens tend to relate to you so well?
The feedback I have gotten over the years from teens is that They feel I'm genuine. Mr. Smith "You're real… not fake," I meet them where they are, I don't judge them, and I hear them/let them voice their opinion. Young people have a lot to offer. Sadly, what they have to say isn't always taken seriously.
4. What 3 words best described your style as a Therapist?
Genuine, humorous, professional, and easy-going.
5. What types of goals do you consider important when working with couples?
Taking responsibility for your actions
Take an honest look at things you can do to make things better
Being honest about what you want
Accept and communicate how you view the relationship
Find common ground
Develop a willingness and ability to look at things from each others perspective.
6. What 3 tips would you give to couples considering divorce?
Be honest with yourself, Be transparent and allow yourself to be vulnerable
---
Karen Jones, LCSW
Karen Jones is a Licensed Clinical Social Worker. Karen brings 20 years of experience from the field of children and family services. She will provide a safe and open environment for people seeking clinical support with issues from depression, anxiety, grief and loss, and post-traumatic stress disorder related to abuse/neglect.
Years of working with children and families has prepared her for treating late teens, and adults. Karen specializes in working with families, particularly blended families and couples. Karen works with parents and co-parents on issues relating to childhood behavioral issues, adult mental health issues, and other issues involving family and marital conflict.
Karen has worked in the community and inpatient psychiatric hospitals providing clinical and assessment services for individuals, families, and groups. One of her clinical approaches is based on system theory which guides people to find purposeful connections for healthy functioning. Karen's treatment perspective values individuals' goals and works towards maintaining balance in a society that demands more than most of us have to give. She understands the need for people to go on their individual journey towards healing and will encourage them along the way to find their direction and strength. For some it may take a life time of journeys, but quitting is not an option.
On a personal note, Karen enjoys the outdoors, running, sailing and mud obstacle races. She and her husband raised two children and are enjoying time together as empty nesters.
---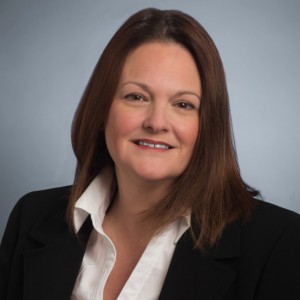 Christie Blaylock, LCSW
Christie Blaylock, a Licensed Clinical Social Worker, has been providing comprehensive psychological services for adults, couples, and adolescents for more than 15 years. Christie specializes in the treatment of substance abuse and non-chemical addictions and offers discrete counseling services for those affected by addiction including those is the healthcare field. As a Department of Transportation substance abuse professional, Christie provides substance abuse assessments for employees and employers throughout the Richmond Tri-Cities area.
For individuals, Christie specializes in the treatment of codependency, establishing and maintaining healthy boundaries in relationships such as marriage, dating relationships, and with children and extended family.
You might be right for coaching or counseling in the area codepedency if you:
Are you unable to find satisfaction in your life outside of a specific person
Giving support to your partner or family member at the cost of your own emotional, and physical health
Overfunctioning in your family or work life to "carry the weight" for someone else in your life
In addition to codependency, Christie also has a clinical focus on parenting skills training and navigating through often complicated blended family issues. Christie's approach most often involves work with the parent(s) of the blended family unit, giving them the tools necessary to bring routine and healthier interactions to their daily lives.
Christie has a master's degree in clinical social work. In addition, she is a certified addictions counselor. Christie has provided resident instruction for several universities to include Virginia Commonwealth, Regent and South University.
Because Christie recognizes that the fit between client and therapist is essential to success she offers free 15-minute consultations for prospective clients.
Her personal interests include a love for animals, music, the beach, and spending time with family.
---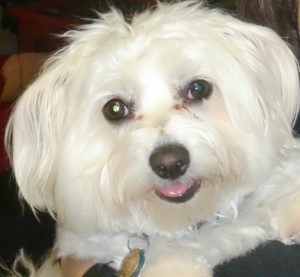 Luna, Our Pet Therapy Dog
Luna is a pet therapy dog that works with clients of Thriveworks Chesterfield. She is a Coton de Tuléar. Pet Therapy will be incorporated as a treatment intervention by Melanie Black, LPC. Luna and Melanie are a registered therapy animal team through Pet Partners, a national animal assisted therapy organization.
The Coton de Tuléar is a breed of small dogs named for the city of Tuléar in Madagascar and for it's cotton like coat. Cotons are cousins of the Bichon and Havanese breeds and legend has it that they survived a ship wreck and escaped to the island of Madagascar off the coast of Africa in the 1600s. The Coton is playful, adventurous and affectionate.
Although generally quiet, Luna can be vocal-grunting, barking, yodeling and making other noises when having fun. Luna has hair that grows instead of fur. She is 4 years old and has lived with Melanie since she was a puppy.
Luna has completed obedience and temperament training as part of her Pet Therapy certification. She loves children and adults. Luna visits the office on specific days and is always under the direct supervision of her handler.
---