Meet our Providers
Ashley Ravenell, LPC
Philosophy of Care
Ashley Ravenell is a Licensed Professional Counselor (LPC) in the state of South Carolina. She has over 8 years of experience providing counseling services to teens and adults ranging from early to late adulthood in clinical and higher education settings. Ashley specializes in treating anxiety, depression, work-life balances, stress management, academic issues, career development, life transitions, trauma, PTSD, mental/physical disabilities, veteran support, conflict management, substance use, women's issues, and more.
Ashley earned her Master's degree in Clinical Mental Health Counseling from Winthrop University. Ashley believes that clients are the experts on their life experiences and uses a combination of modalities, techniques, and inclusive approaches to tailor the client experience to best fit their needs.
Ashley seeks to build a collaborative therapeutic relationship that is beneficial to clients. Work together with her to assess your values, reach empowerment, and grow while remaining in a safe space for self-expression, exploration, and skill-building to achieve desired goals.
Education
Winthrop University
Master of Education in Counseling and Development
Specialties
Stress Management

Career Development

Anxiety 

Life Transitions

Trauma and PTSD

Depression

Mood Disorders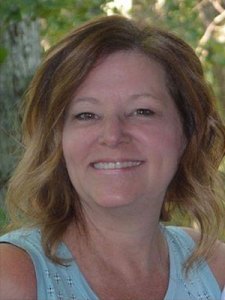 Self Pay Rate: $99
Benay Kennington, LPC
Philosophy of Care
Benay is a Licensed Professional Counselor with 30 years of experience in the helping field, working in a variety of settings including, Catawba Mental Health, Keystone Substance Abuse Center, SC Mentor, and Kershaw Correctional Facility.
Benay's passion is working with addictions, at-risk youth and their families, codependency/unhealthy relationships, and a variety of issues affecting couples and families.  She utilizes a combination of Cognitive Behavioral Therapy, Person-Centered, Family Systems, Solution Focused Therapy, Motivational Interviewing, and interweave faith-based counseling by those who are interested.
Benay believes the therapeutic relationship between counselor and client is foundational to the process of change and healing and strives to promote an atmosphere of trust, respect and a safe place to explore your challenges and difficulties.
"I consider it an honor to walk with you through your journey of healing and recovery."
Benay received her BA in Psychology and a master's degree in Agency/Community Counseling from Winthrop University, specializing in couples and family counseling.
Education
Winthrop University
BA in Psychology
Master's in Agency/ Community Counseling
Specialties
Anxiety
Depression
Relationship issues
Marriage counseling
Addictions / Substance abuse
Adolescent therapy
Family therapy
Christian counseling
Anger
Codependency
Dual diagnosis
Life transitions
Self Pay Rate: $99
Beth Cooperman, LCSW
Philosophy of Care
Beth Cooperman is a Licensed Independent Social Worker–Clinical Practice (LISW-CP) in the state of South Carolina and a Licensed Clinical Social Worker (LCSW) in the state of New York. Beth has 12 years of experience working with adolescents, adults, couples, and families to assist them in addressing and managing anxiety, depression, life transitions, substance abuse and addiction struggles, family and relationship issues, self-esteem, and school-related concerns. She completed her Bachelor of Arts (BA) in Criminal Justice at the University of Delaware and her Master of Social Work (MSW) at Long Island University, CW Post.
Beth utilizes an eclectic approach from a strengths based perspective and provides a genuine, warm and open environment to allow clients to explore their difficulties, understand their strengths and weaknesses, and develop insight. She views each individual as unique and strives to create a non-judgmental environment that is best suited for each individual's personal needs. Beth strives to help each individual, couple, or family achieve their goals in a productive and safe environment.
Education
Master of Social Work
Long Island University
Specialties 
Anxiety

Depression

Self-Esteem

Relationship/Family Issues

Life Transitions

Stress management 

Coping Skills
Caitlin Jennings, PMHNP
Philosophy of Care
Caitlin Jenning is a board-certified Psychiatric Mental Health Nurse Practitioner (PMHNP-BC) in the state of South Carolina with 13 years of healthcare experience treating adult and senior-aged clients who are suffering from, depression, anxiety, PTSD, schizophrenia, and personality disorders, including BPD or bipolar disorder.
Caitlin earned her Master's of Science in Nursing from Eastern Kentucky University, where she is currently an adjunct professor. Prior to working as a mental health professional, she worked as a licensed massage therapist preparing her to provide her clients with a holistic approach to care. Caitlin believes each patient's story is unique and therefore she aims to individualize the treatment plan to meet her patient's needs in mind, body, and spirit. Her mission is to assist her clients in realizing they can create their own reality. She uses mindfulness, motivational interviewing, and CBT techniques to assist clients in discovering themselves again. Caitlin stays abreast of new information so that with the combination of medication and therapy her clients can achieve this goal.
Caitlin feels that each encounter is unique and important. She provides comprehensive psychiatric evaluations, immerses therapeutic techniques into each encounter, and meets a patient where they are at that time.
She strives to ensure a strong, working therapeutic alliance. Her goal is for you to find hope and follow your dreams to live the life you want to achieve.
As a young successful female, she wants to be a mentor to those who need positive support in their lives in order to make their dreams a reality.
Education
Eastern Kentucky University
Masters of Science in Nursing

Specialties
Anxiety
Depression
ADHD
Behavioral Issues
Coping Skills
Family Conflict
Grief
Pregnancy, Prenatal, Postpartum
Self Esteem
Sleep or Insomnia
Stress
Trauma and PTSD
Women's Issues
Doris Reid, PMHNP
Philosophy of Care
Doris Reid is a Board-Certified Psychiatric Mental Health Nurse Practitioner (PMHNP). Over the course of her 15 years in mental health care, she's treated adolescents, adults, and older adults suffering from a variety of mental health conditions, including anxiety, depression, ADHD, eating disorders, OCD, insomnia, trauma, PTSD, and alcohol abuse.
Doris received her Baccalaureate Degree in Nursing from Queens University—Charlotte. She then received her Master's Degree as a Family Nurse Practitioner and then received her Post-Master's degree from Washburn University as a Psychiatric Mental Health Nurse Practitioner. Her past experience includes providing services in a multitude of settings, including inpatient, internal medicine, urgent care, palliative care, long-term care, community care, and hospice.
Doris's style of practice is traditional (prescribing up-to-date, evidenced-based psychiatric medications) and/or natural treatments, which may include the use of vitamins, supplements, lifestyle modification, nutrition, exercise, therapy, or stress management. Her approach is very gentle and step-wise: She believes there are several factors that contribute to mental illness. Work together with Doris to address your unique mental health needs, and choose from a range of flexible psychiatric treatment styles to find what suits you best.
Education
Washburn University, Indiana State and Queens University of Charlotte
Masters of Science in Nursing with focus in Family Nurse Practitioner
Post-Masters in Psychiatric Mental Health Nurse Practitioner

Specialties
Anxiety

Depression

ADHD

Eating Disorders

Obsessive-Compulsive (OCD)

Sleep or Insomnia

Trauma and PTSD

Alcohol abuse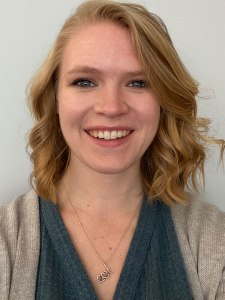 Self Pay Rate: $99
Lauren Botello, LPC
Philosophy of Care
Lauren Botello is a Licensed Professional Counselor who has over 3 years of experience working with children, teens, and adults who struggle with anxiety, trauma, PTSD, attachmen-based issues, stress, and difficult life transitions. She has a passion for working with children and families to facilitate communication, discovery, and further development of the strengths they already possess to navigate their current season in life.
She obtained a Bachelor's degree in Psychology-Counseling and Human Development with a minor in Family and Child Development from Liberty University and a Master's degree in Clinical Mental Health Counseling from Messiah College. Lauren has received additional training in Play Therapy and Eye Movement Desensitization and Reprocessing (EMDR).
Lauren utilizes a strengths-based, holistic focus to meet each individual and family where they are. She applies play, child-parent relationship training, cognitive behavioral, and EMDR approaches as they best fit the needs of each individual client. Lauren strives to create a safe and welcoming space for self-expression, validation, healing, and growth.
Education
Master of Clinical Mental Health Counseling
Messiah College
Specialties
Anxiety/Stress
ADHD/ADD
Trauma/PTSD
Cognitive Behavioral Therapy (CBT)
EMDR
Lee Edwards, LPC
Philosophy of Care
Lee Edwards obtained his Bachelor's in Psychology from the University of Massachusetts and his Master's in Counseling from the University of North Texas.  He is a Licensed Professional Counselor in Texas, Georgia, and South Carolina with 12 years of experience as a Counselor helping individuals overcome the barriers presented by depression, anxiety, anger issues, and vocational dissatisfaction.  He has also assisted couples in managing the complexities of relationships and aided Law Enforcement Officers in contending with the difficulties encountered because of their vocation.
Lee utilizes Cognitive Behavioral Therapy, Existential Psychotherapy, relaxation & meditation techniques, and anger management processes to aid individuals and couples with movement toward their goals.  As a military veteran and former law enforcement officer, he also has a good understanding of individuals who have chosen professions with unique challenges. 
Lee seeks to create a safe and trusting environment for you so that you can identify and move toward your goals, allowing you to pursue a life that is meaningful to you.       
Education
Masters in Counseling
University of North Texas
Specialties
Anger Management

Depression

Anxiety

Trauma

Grief & Loss

Couples Therapy

Relaxation & Meditation

Vocational Dissatisfaction 
Rebekah Bailey, PMHNP
Philosophy of Care 
Rebekah Bailey is a board certified Psychiatric Mental Health Nurse Practitioner in the State of South Carolina, with training and experience treating patients with psychiatric disorders across the lifespan and across practice settings. Rebekah Bailey provides comprehensive psychiatric evaluations, medication management, and supportive therapy for patients experiencing a range of mental health concerns and diagnosis. These include but are not limited to: Depression, Anxiety, Panic attacks, PTSD, Schizophrenia, Bipolar and other mood disorders, sleep disturbances, stress intolerance and recovery from substance use. 
Rebekah has experience in several healthcare fields, including cardiac intensive care, public health- school health, critical care telemedicine, rehabilitation, nursing home care and inpatient mental health. She has practiced nursing since 2008 (14 years) with 4 years of experience within psychiatric mental health.
Rebekah strives to use a humanistic and holistic care approach. She views everyone as an individual and personalizes care to each client she meets, following evidence-based guidelines blended with clinical experience, personal observation, and intuition. 
Rebekah Bailey sees clients via online appointments only.
Education 
The University of South Carolina
Masters of Science, PMHNP Specialization

Clemson University
Bachelors of Science in Nursing
Specialties 
Anxiety and Stress

PTSD

Insomnia and other sleep disturbances

Depression

Bipolar Disorder and other mood related disorders

ADHD

Schizophrenia

Substance Use Disorder and Recovery
Tiffany Stewart, PMHNP
Philosophy of Care
Dr. Tiffany Stewart is a Psychiatric Mental Health Nurse Practitioner and Family Nurse Practitioner in the state of South Carolina. She has worked in healthcare for the past 18 years, with the last 7 as an Advanced Practice Provider. Dr. Stewart holds a Doctor of Nursing Practice degree from Clemson University, where she also teaches graduate nursing students in the area of mental health. 
Dr. Stewart's practice mission is to guide patients toward their best life by addressing the combination of mental, spiritual, and physical health. Dr. Stewart  prioritizes the respect of each patient as a unique individual, working together to develop treatment goals. Dr. Stewart treats all ages via telehealth visits and is skilled in medication management and psychotherapy. Her patients describe her as down-to-earth, approachable, and compassionate. 
In addition to direct patient care, Dr. Stewart is involved in healthcare research. Her particular interests are workplace violence prevention, cultural sensitivity in patient care, and management of mental health in healthcare workers. She is a member of the Appalachian American Alliance of Nurse Practitioners and the Gerontological Advanced Practice Nurses Association. Dr. Stewart is honored to guide patients on a path to healing through top-quality, evidence-based, mental health care.
Dr. Stewart sees clients via online appointments only
Education
Clemson University
Doctor of Nursing Practice
Specialties
Medication management

Depression

Anxiety

Insomnia

Parenting & Family Stress

Trauma & PTSD
Kathleen Farrell-Perrini, LISW-CP
Philosophy of Care
Kathleen has served as a licensed clinical social worker for over 25 years.  She works with clients from the age of reason through the wisdom years, including individuals, couples, and sometimes families.
Kathleen's treatment modalities including Cognitive Behavioral Therapy (CBT), Dialectical Behavior Therapy (DBT), Motivational Interviewing (MI), Eye Movement Desensitization and Reprocessing (EMDR), Alpha-Stim, Gottman Method, Mindfulness, Psychotherapy, Gestalt Therapy, Client-Centered. Kathleen earned a master of social work from Wayne State University.  She is available for in-office therapy.
Education
Wayne State University
Master of Social Work
Specialties
Anxiety
Stress
Bullying
Obsessions/compulsions
Depression
Addictive behaviors
Relationships
Trauma
Chronic pain
Veteran issues
Grief / loss
Life transitions
Anger management
Christian counseling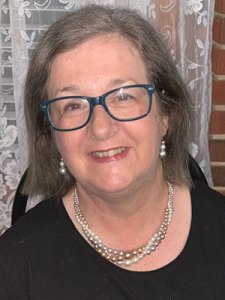 Self Pay Rate: $99
Michele "Mickie" Husted, LPC
Philosophy of Care
Michele "Micky" Husted is a Licensed Professional Counselor (LPC). She has a real passion for working with families and couples, especially with people who are experiencing a great deal of transition in their lives. She also works with people who are struggling with stress and anxiety or battling depression. In addition, she has worked for years with people working through trauma, offering hope and a helping hand. She also has a great deal of experience working with people who are recovering from substance abuse, or who have family members who are involved in substance abuse.
Mickie served in the United States Navy for 20 years as a hospital corpsman. After retiring, she attended Winthrop University and earned a bachelor's degree with a concentration in psychology. She worked for the next 18 years with children and families from many different backgrounds and in various situations before attending Montreat College where she earned a master's degree in clinical mental health counseling.
Her preferred methods are rational emotive behavior therapy, cognitive behavioral therapy (CBT), and dialectic behavioral therapy (DBT). She incorporates spirituality, mindfulness and meditation, as well as a focus on healthy living into all aspects of her therapy. Veterans who are seeking a therapist who understands the military life will find a partner in Mickie.
Education
Montreat College
Master's in Clinical Health Counseling
Specialties
Anxiety
Depression
Trauma/PTSD
Grief and Loss
Addictions
Anger Management
Couples/Marriage Therapy
Substance Abuse
LGBTQ+
Stress Management
Parenting Issues
Women's Issues
Christian Counseling