Meet our Staff
Georgette Fuhr, LISW-CP
** Accepting New Clients
I believe in treating each of my clients as a whole person. The mind and body are not separate entities but are intricately interconnected. I believe effective treatment must reflect this delicate relationship between mind and body.
I am a Temple University graduate possessing a Master of Social Work Degree with a clinical specialty in Health and Mental Health. In addition to my degree, I have a strong background working with people from varying populations and backgrounds. I work with children, adults, individuals and couples who are struggling with life transitions, trauma, and varying mental and emotional challenges. I have been blessed with the skills and talent to be very effective in helping people overcome some of life's greatest challenges and achieve success, peace, and rest.
My Specialties Include:
Adolescents
Adults
Individuals
Couples Counseling
Anxiety
Depression
Grief and Loss
End of Life Issues
Trauma
Parenting Concerns
Christian / Faith-Based Counseling
Chronic Medical Illness
Caregiver Fatigue and Stress
Life Transitions
Mindfulness Training
Substance Abuse
I partner with my clients to develop a comprehensive treatment plan, using evidence-based interventions to explore their struggles and achieve their goals. Some of these interventions are Cognitive Behavioral Therapy, Motivational Interviewing, Trauma Focused CBT, Trauma/Cognitive Restructuring Therapy, Complicated Grief Therapy and Reminiscence Therapy. In addition, I utilize techniques from Mindfulness Training, Guided Imagery and Meditation to help optimize my client's success. My clients achieve success through consistent efforts and regularly making small gains which creates hope. Hope has the ability to push you forward through the difficult times and onward to achieving your goals. Success is waiting. You just have to take that 1st step. So, call today and let's get started on your journey.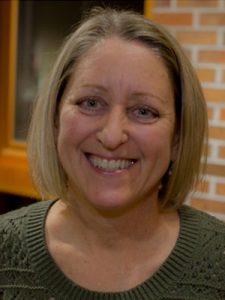 Lisa Merriam, LISW-CP
** Accepting New Clients
Lisa has worked with children and families for more than 20 years in a variety of settings. Her experience includes mental health counseling, in-home services, residential clinical care, and school-based mental health services. Lisa's areas of professional expertise include individual and family therapy, children, teens and adults.
Lisa has experience assisting clients with:
Depression
Anxiety
Anger management
Life transitions
Grief and loss
Behavior issues
ADHD
Self-esteem
Divorce
parent/child / family conflict
Abuse issues
Psychotic disorders
Mood disorders
Lisa is a licensed independent social worker.  She earned a Master of Social Work degree from the University of Iowa. Lisa's emphasis in therapy is primarily provided with cognitive-behavioral, brief solution-focused, and family systems perspectives.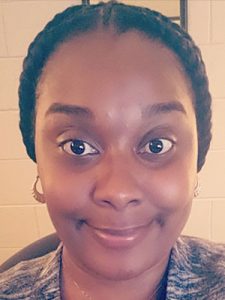 Ernesta Adams, LPC
** Available for Online Counseling Only
Ernesta Adams serves as a Licensed Professional Counselor in the Rock Hill and York County areas. She is nationally certified and licensed as a Professional Counselor in the state of South Carolina. She enjoys working with individuals as they navigate through various life stressors and challenges
Ernesta has experience in working in both inpatient and outpatient settings, as well as experience working in various areas of counseling including mental health, substance abuse and career. She works with clients of all ages, with most recent experience working with young adult college students. 
Ernesta helps clients with:
Anxiety

Depression

Stress

Trauma

Grief

Self-esteem

Family conflict

Relationships

Behavioral issues

Substance abuse
Ernesta utilizes a variety of counseling methods when working with client's including; person centered therapy, cognitive behavioral therapy, solution focused therapy as well as other evidence based treatments. She holds her Bachelor of Arts Degree in Psychology, as well as a Master of Education Degree in Clinical Mental Health Counseling from Winthrop University.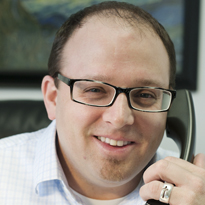 Michael Reffner, Ed.S.
Michael is the owner of Thriveworks Counseling in Rock Hill, SC. He has served in leadership roles at Thriveworks for nearly a decade. He has over 20 years of mental health, education, and administrative experience, including direct care, residential group home, community mental health, school-based mental health, online faculty, operations, and executive leadership. He has earned a bachelor's degree in communication studies, a master's degree in religion, additional graduate studies in community counseling, and a post-graduate degree in education, with concentration in leadership studies.