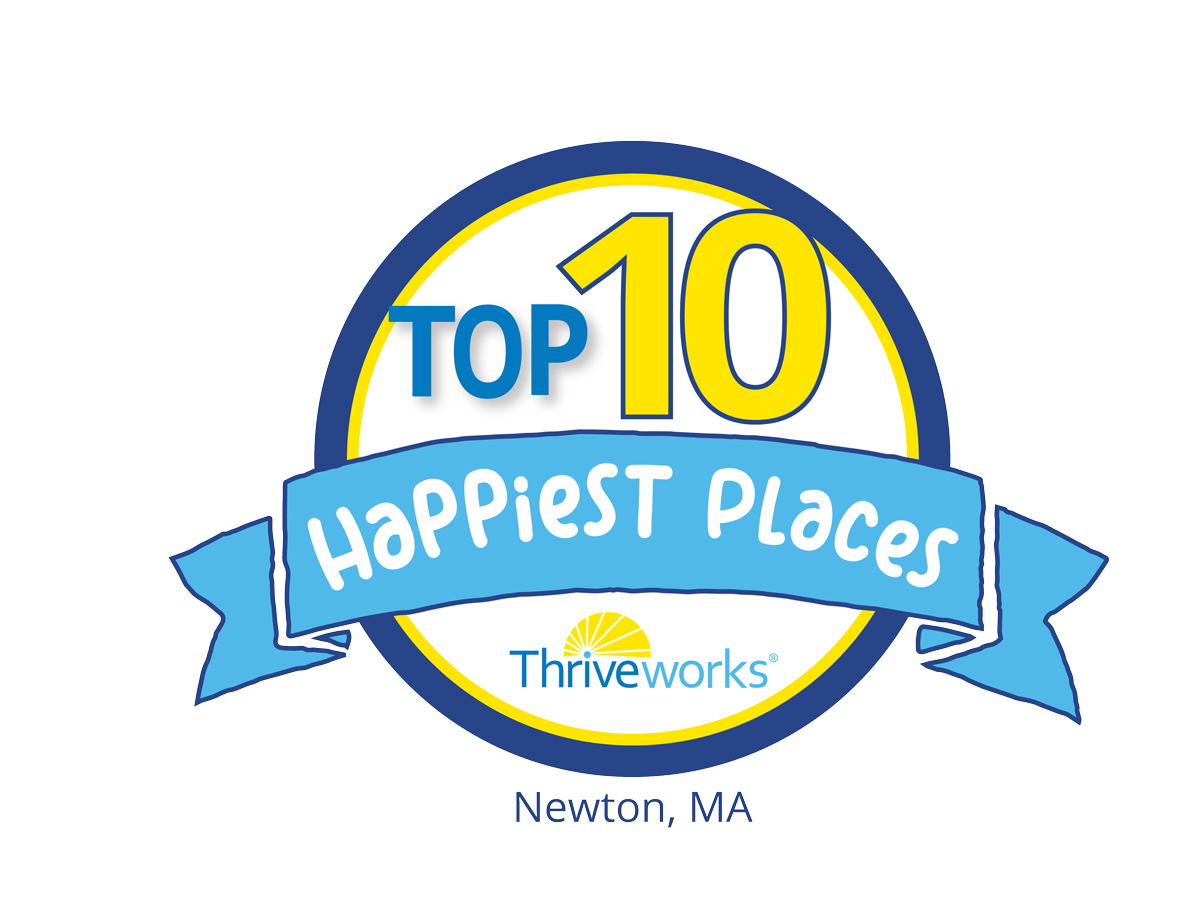 Top 10 Happiest Places of Newton, MA
Thriveworks Counseling & Life Coach takes a new approach in fighting depression. Both therapy and medication prove to help depression but research shows that self-care plays a crucial role in alleviating symptoms of depression, including trying new things to boost one's spirit. With that in mind, Thriveworks has nominated the top 10 Happiest Places of Newton to encourage those in our community suffering from depression to get out, see new places, try new things and meet new people. Visit these Happiest Places of Newton!

Johnny's Luncheonette
617-527 3223
30 Langely Rd.
Newton, MA 02459
Johnny's Luncheonette: A place of welcome and community unity. This iconic restaurant is a Newtown treasure, as the staff is committed to delivering savory breakfast foods (all day), fresh fish caught by locals, soul-soothing coffee, and delicious craft beers. Here, you will find a whole lot of love, attention, and satisfaction. Your belly, your heart, and your mind will thank you every time you pay them a visit.

L'Aroma Cafe & Bakery
617-527-6271
15 Spencer St.
Newton, MA 02465
L'Aroma Café and Bakery is a local establishment that has been bringing joy to Newton with their java for 10 years. While their original recipe hasn't changed, the café also offers additional options to suit every patron's taste buds. The staff at L'Aroma knows there's more to coffee than just the delicious smell and taste: it can aid your fight against depression, as caffeine has proven to protect us from this challenge. So, make a pitstop at this local café and bakery: get your cup of joe and enjoy the mental health benefits.

DUNN GAHERIN'S FOOD & SPIRITS
617-527-6271
344 Elliot St.
Newton, MA 02464
Dunn-Gaherin's Food and Spirits . . . We Would like to know Your Name!
Established in 1991, this local pub, known for their traditional pub comfort food and spirits open their doors Monday through Friday from 11am to midnight. This cozy "no one is a stranger" atmosphere throughout the restaurant is an ideal hang out to fight depression. A common feeling of loneliness affects those suffering from depression, so come by Dunn-Gaherin's and see your neighbors, your friends, and make new ones.

The Paint Bar
617-467-5777
823 Washington Street
Newton, MA 02460
Research shows that painting releases oxytocin, otherwise known as the love hormone.  The release of oxytocin is a natural hormone that fights depression. Feel the love at The Paint Bar! Conveniently located near the intersection of Washington and Walnut; The Paint Bar provides a relaxed social setting with great music, and an instructor who will guide you step-by-step through your session of painting. Absolutely no experience is necessary! At the end of the session you'll love the artwork you've created all while fighting depression!

Puzzle Break
617-467-5777
792 Beacon Street
Newton Centre, MA 02459
Puzzles are proven to be a healthy stimulate for the mind and a ton of fun!  Puzzle Break Newton takes puzzles to the next level, adding an interactive, real-life escape the room games designed to be fun and challenging while testing you and your team's mental prowess. The staff at Puzzle Break Newton are dedicated to ensuring you have a challenging, yet positive experience. When you enter the Escape Rooms, you are completely removed from reality and are brought into a fantastical new world which allows for a safe space to escape the stressors of life and lose yourself in the journey. Visit Puzzle Break Newton to try something new in fighting depression.

Create a Cook
617-795-2223
53 Winchester Street
Newton Highlands, MA 02461
A tip to fighting depression is a healthy diet and what better way to improve your diet than by learning to cook a healthy meal! Established in 2005, Create a Cook is a recreational cooking school for kids and adults offering workshops, classes, cooking parties and corporate team building. All of the classes both for adults as well as kids are hands-on cooking lessons. You will be preparing your own recipes and dishes to be packed up and sent home with you to enjoy or to share. Cooking has been used as a therapeutic technique known as behavioral activation to alleviate depression and other mental health diagnosis. Cook, eat, be healthy and fight depression at Create a Cook!

Upper Falls Greenway
617-999-5300
Trail Entrance/Exit: Oak St., Needham St., Easy St.
A scientifically-proven stress reliever and mood booster is spending time in nature—which makes Upper Falls Greenway the perfect place to go in Newton if you're feeling depressed. This once old railroad corridor is now the Upper Falls Greenway. This trail is a safe, car-free trail for walking, jogging, bicycling and general recreation. The trail is a mile-plus in distance starting at Easy Street leading to a scenic overlook of the Charles River. Fight depression with a walk, job or bike ride at Upper Falls Greenway.