Meet our Counselors
---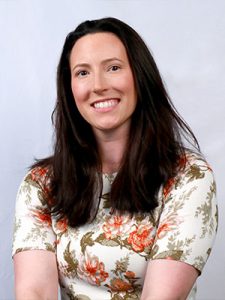 In network with:
Anthem
BCBS
Highmark
Humana
Magellan
Optum
Tufts
UBH
United Healthcare
In process of being in network with:
Aetna
Beacon Health Options
Cigna
Multiplan
Tricare
Self Pay Rate: $75
Danielle Kornacki, LMHC
As a psychotherapist, I believe in the importance of working collaboratively with clients to highlight their strengths while applying problem-solving techniques and providing psychoeducation as a basis for my therapeutic work. I pride myself on my ability to make a positive and meaningful impact in a client's life while utilizing an empathetic approach that fosters trust.
My approach to therapy is flexible and draws on a broad range of different therapeutic modalities, including cognitive-behavioral, psychodynamic, motivational enhancement, and relational.
My previous clinical experience includes providing individual therapy in both outpatient and acute inpatient settings. I have worked with clients who struggle with a variety of challenges, such as those experiencing substance abuse issues, persons living through mental health problems and/or the consequences of a life event such as trauma. In addition, I have assisted clients in navigating relationship conflict, provided support to clients facing major life changes, and helped individuals in working through academic or occupational stressors. I also take an interest in working to address maternal mental health and the challenges faced by women as they embark through motherhood, which includes perinatal mental health, infertility counseling, and working to enhance a client's ability to cope with stressors associated with motherhood.
I understand that making the decision to enter therapy is a very personal decision and not always an easy one at that. Some of the concerns faced by clients can include not knowing where to start or what to expect from the therapeutic process, dealing with the stigma associated with mental health treatment, deciding if one's struggles warrant therapy, and evaluating whether they have the time and/or energy to commit to treatment. However, taking the first step towards growth shows courage, inner strength, and a commitment to evoking change. I look forward to the opportunity to hear your story and to help you meet your goals.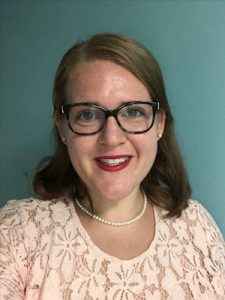 In network with:
Anthem
BCBS of MA
Beacon Health Options
Cigna
Highmark
Magellan
In process of being in network with:
Aetna
Humana
Multiplan
Tufts
Tricare
UBH
Self Pay Rate: $75
Kristen Lourens, LMHC
I create a safe, supportive and creative environment for my clients to feel strong and capable to accomplish their personal goals. Using a more direct approach with clinically tested and evidenced-based interventions, I have worked with individuals and families for over three years to help them accomplish healthier relationships, coping skills and goals. I have worked with clients who are experiencing symptoms of Anxiety, PTSD, Depression, OCD, ASD, Personality Disorders, and other major mental health diagnoses. As a strong advocate for children, teens and adults who have experienced trauma, I have worked with outside systems such as DCF, DYS, DDS, DMH and various school districts to ensure trauma informed support and continued care is available. I graduated from Loyola University New Orleans in 2016 with a Masters in Mental Health Counseling and am a Licensed Mental Health Clinician in MA. I have attended seminars on Play Therapy, LGBTQ, and Sand tray Therapy. I have a Certificate in Non-Profit Management from Suffolk University in Boston, MA. I am looking forward to working as an Out Patient Provider for Thriveworks in Newton, MA.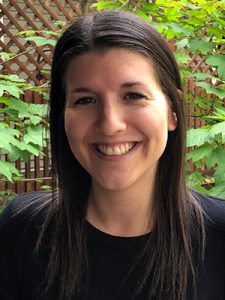 In network with:
Aetna
Anthem
Blue Cross Blue Shield of MA
Cigna
Highmark
Humana
Magellan
Medicare
Optum
Tufts
UBH
United Healthcare
Self Pay Rate: $75
Lindsay Veillette, LICSW
I am a Licensed Independent Clinical Social Worker in the Commonwealth of Massachusetts. I received my MSW from Fordham University in 2016. I have experience working in both inpatient and outpatient settings with a variety of populations including adults and adolescents with serious mental illness, mood disorders, substance use disorders, family and relationship issues, trauma backgrounds, individuals in crisis, and those navigating general life changes and stressors.
My approach to therapy is holistic, collaborative, and client-centered with a strong focus on strengths. I firmly believe in meeting individuals where they are at in the present moment, and I acknowledge that progress is not always linear.
I incorporate elements of Mindfulness, Cognitive-Behavioral Therapy (CBT), Solution Focused Therapy, and Narrative Therapy into my practice with a common goal of empowering individuals to advocate for their needs in all facets of life.
I believe that we are never finished products and there is always room for personal growth. My aim is to partner with clients on their journey to self-determination in order to lead happy, healthy, and fulfilling lives.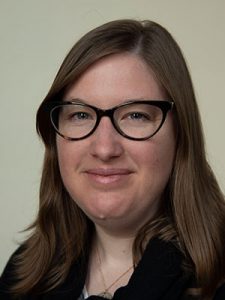 In network with:
Anthem
BCBS of MA
Beacon Health Options
Cigna
Highmark
Humana
Magellan
Optum
Tufts
UBH
United Healthcare
In process of being in network with:
Self Pay Rate: $75
Tessa Hayes, LMHC
A graduate of Lesley University's Masters in Clinical Mental Health Counselling and Expressive Arts Therapies, Tessa Hayes (she/her/hers) holds licensure as a Licensed Mental Health Counselor (LMHC) in the state of Massachusetts and national recognition as a Registered Art Therapist (ATR) through the Art Therapy Credentials Board (ATCB). Tessa's framework is informed by cultural humility, ethical integrity, and attachment-focused trauma-sensitive art therapy. She approaches each individual she works with from a strengths-based, context-relevant perspective, taking special consideration for the interplay between the individual and their larger systems. Tessa has experience utilizing attuned presence to work towards providing a safe holding space for processing, coping, and healing in response to refugee transitions, prior incarceration, homelessness, individuals navigating LGBTQ identities, domestic violence, child abuse and neglect, chronic pain and illness, PTSD, self-harming, Anxiety, Depression, Bipolar and Mood disorders, and neuro-diverse needs. She has a depth and breadth of experience working with individuals and communities across the lifespan with a range of unique strengths and needs which has provided opportunity to carefully consider power dynamics inherent in the therapeutic relationship. As an artist, she enjoys exploring the connections among memory and symbolism, mind-body sensation and perception, and art-making as a tool for self-regulation, healing.
Statement of Care: "I offer traditional talk therapy, as well as art therapy, utilizing the therapeutic working alliance to work towards providing a safe space in which to hold difficult moments, learn to further attune with internal wisdom, rewire old patterns that no longer serve, and amplify a sense of well-being. I am honored to support and witness your journey towards feeling empowered to manifest the life you imagine."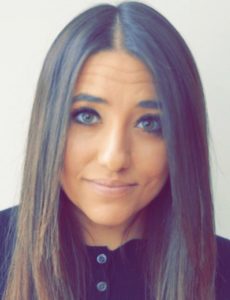 In network with:
Blue Cross Blue Shield/Anthem
Beacon Health Options
Harvard Pilgrim
Highmark
Humana
Magellan
Optum
Tricare/Humana-Military
Tufts
United Healthcare (UBH)
Self Pay Rate: $99
Kelly Wolberg McCabe, LMHC
Kelly is a Licensed Mental Health Counselor who received her Masters degree in Forensic and Counseling Psychology. Kelly is diversified in how she conducts therapy and is focused on strength-based treatment. Meeting individuals where they are at in their present circumstances, building from there to ensure that meaningful change can occur. Kelly uses a range of psychodynamic, interpersonal and attachment-based orientations and includes, but is not limited to, the integration of cognitive behavioral therapy and family systems.
Kelly is passionate about providing a warm and holistic environment for growth. Working with individuals to enable them to not only reach their goals but to maintain them, and as a result live a happier, healthier and fulfilling life.
In network with:
Aetna
Blue Cross Blue Shield/Anthem
BCBS of Massachusetts
Beacon Health Options
Beacon Health Strategies
Harvard Pilgrim
Humana
Magellan
Multiplan
Optum
Tricare
Tufts
United Healthcare (UBH)
Self Pay Rate: $99
Jessica Caira, LMHC
I am a Licensed Mental Health Counselor with over 10 years of experience in the field. I hold a Bachelor's degree in Psychology from Brandeis University and a Master's Degree in Counseling Psychology from Lesley University. I work to create a safe space and tailor treatment to each client's needs. I believe that building a therapeutic relationship is the first step in effective treatment, and will do my best to make you feel as comfortable as possible as we delve into whatever may be troubling you.
My eclectic style is influenced by cognitive behavioral therapy (CBT) and dialectical behavior therapy (DBT), with a strength-based, client-centered, relational approach. I believe in adding skills, building insight, and enhancing your sense of identity to help you cope with your most difficult times. I specialize in building self-esteem and resilience, and will support you in nurturing positive relationships that will foster continued growth outside of therapy.
My previous experience includes working with adolescents and families in residential treatment, and outpatient work with both adults and adolescents. I bring with me extensive experience working with DMH and DCF involved youth, and am comfortable advocating for my clients in a variety of systems. I treat a wide array of mental health concerns, including anxiety, stress management, identity issues, transition to adulthood, mood disorders, depression, adjustment disorders, family and relationship issues, trauma, and substance use.
In network with:
Blue Cross Blue Shield/Anthem
BCBS of Massachusetts
Self Pay Rate: $99
Maureen Sullivan, MS, MPH, MA, LMHC
Maureen Sullivan (MS, MPH, MA, LMHC) was born and raised in the Boston area but has lived, worked and traveled extensively. After graduating from Boston College, Maureen joined the Peace Corps and served in West Africa. This pivotal life decision led to graduate work at the London School of Economics, work in the Federated States of Micronesia and American Samoa as well as continued studies leading to master's degrees in both Public Health and Counseling Psychology. Most recently, she lived and worked as a therapist in Hawaii within close proximity to Volcanos National Park.
Maureen is described as very "down to earth" and relational in her therapeutic approach. Her clients find her to be extremely warm, friendly and approachable. She has over 20 years of experience in the field of mental health working with individuals, couples, adolescents, young adults and their families in a variety of settings. She is skilled in treating depression, anxiety, relationship issues, parent-child relationship problems, stress management, grief/loss as well as general life transitions and stressors.
In her approach to counseling, she draws upon the principles of cognitive behavioral therapy (CBT), solution focused therapy and person-centered therapy. Central to her practice is the foundational belief that each person possesses the internal ability to heal and overcome life challenges with the appropriate help and support. The role of a therapist is to connect and create a supportive alliance towards the purpose of helping clients reach their goals and thrive.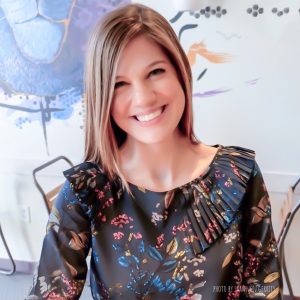 In network with:
Aetna
BCBS of MA
Beacon Health Options
Beacon Health Strategies
Cigna
Harvard Pilgrim (UBH)
Humana
Magellan
Multi Plan
Optum
Tricare/Humana-Military
United Behavioral Health
United Healthcare
Tufts
Self Pay Rate: $75
Emily Kossowsky, LMHC
Licensed Mental Health Counselor #1174957682 MA
Emily is passionate about positive psychology, human resilience, and personal growth. Emily has a Masters in Counseling Psychology from William James College and is licensed by the Commonwealth of Massachusetts. She has worked with a diverse group of clients to craft a specialty for individuals with symptoms of anxiety and depression. Emily also provides couples counseling.
Emily is prepared to meet you where you're at and encourage you when you're ready. Expect an eclectic modality of treatment, with mindfulness and cognitive-based approaches acting as pillars. Emily strives to offer a productive process that leads to self-compassion and actionable takeaways. She is here to remind you of your strength and purpose. You deserve to be living the life you've imagined.