Therapists in Marietta, Georgia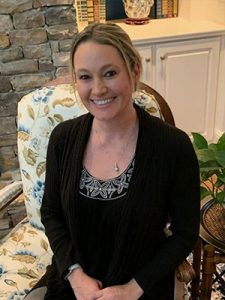 In network with:
In process of being in network with:
Aetna
Beacon Health Options
Humana
Magellan
Multiplan
Tricare
UBH
Self Pay Rate: $65
Amanda Wolfe, LPC
"The good life is a process, not a state of being. It is a direction, not a destination."  -Carl Rogers
Are you struggling to enjoy your life? Are things like anxiety, addiction, anger and/or marital stress keeping you from living the "good life"?
Life is hard, sometimes even tragic, but there is nothing you can't improve with purposeful action, and guided personal reflection.  Take the first step and contact me, so we can get started improving that road you're on.
I am an independently Licensed Professional Counselor (LPC) in Georgia and have many years of experience working with diverse groups of people struggling through many of life's problems.  For the last 6 years I have been predominately helping people through their addictions and the many problems associated with them. I am a strong believer in Cognitive-Behavioral Therapy and have seen the skillful implementation of it cause positive change in countless lives.
After receiving my undergrad from Florida State University, I went on to complete my Masters Degree in Mental Health Counseling from Capella University.  Since then I have worked with hundreds of individuals and families on a wide range of issues preventing them from living the "good life". I can listen to you without judgment, help you explore solutions to what is troubling you, and apply many years of training in the therapeutic process as well as real world experience to help us get you to place you want to be.
So whether it is a short-term problem you need a little help working through or a larger burden that has been holding you back, please give me a call so we can get you started on the path to a better more enjoyable life.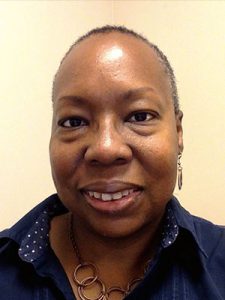 In network with:
Aetna
Anthem
BCBS
Cigna
Highmark
Humana
Humana-Military
Magellan
Optum
Tricare
UBH
United Healthcare
In process of being in network with:
Beacon Health Options
Multiplan
Self Pay Rate: $130
Dietra Taylor, LPC
Self love is the key to how we relate to all aspects of our life including relationships, raising children, career, spirituality, etc.  Somewhere in our life we were taught and embraced that everyone else is first and we come last. Do you find yourself struggling to put everyone's oxygen mask on first before putting on your own mask?  My mission is to help you peel back those things that you were forced to embrace that serve as a distraction from loving yourself, trusting yourself, and living an intentional purpose driven life. I will help you develop emotional wealth through habitual relaxation, ongoing self-care plan and a purpose plan.  "Loving yourself is the key to loving others." Don Miguel The Four Agreements
With over 13 years of experience as a Licensed Professional Counselor (LPC), I believe that you are the expert on your life experiences and I am the facilitator to help you find the answers and remove the barriers from reaching your goals. I received my masters degree in Community Psychology from Florida A&M University.  I use Cognitive Behavioral Therapy, Acceptance and Commitment Therapy and Solution Focused Therapy which is client centered and focuses on developing your strengths while acknowledging and addressing past and recent challenges and traumas. Some of the populations I serve include Veterans and military families, youth, adults and clients with special needs.  Behavioral health challenges I specialize in serving include PTSD, anger management, stress and anxiety, depression, trauma, grief and substance use. Thank you for stepping out of the chaos and taking time for yourself today. My hope is that you continue on the journey to emotional wealth and self love by allowing me the opportunity to enter the journey with you.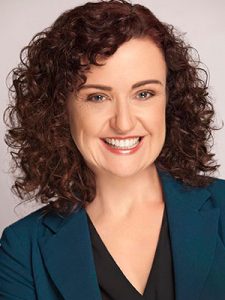 In network with:
Aetna
Anthem
BCBS
Cigna
Highmark
Magellan
Multiplan
In process of being in network with:
Beacon Health Options
Medicare
Tricare
UBH
Self Pay Rate: $65
Serey Bright, LPC
Dr. Serey Bright is a Licensed Professional Counselor in Georgia. She holds a PhD in Counselor Education and a Master's degree in Clinical Mental Health Counseling from Auburn University. She has extensive clinical experience working in both in-patient and outpatient counseling settings. She has worked as a therapist in psychiatric departments and community mental health settings as well as in college counseling centers, including Valdosta State University, Columbus State University and Carnegie Mellon University. Dr. Bright works with clients from diverse backgrounds with a range of psychological needs—including depression, anxiety, relationship conflict, substance use issues, and identity/transition related concerns. Dr. Bright's counseling theoretical orientation is Integrative with a foundation in Humanistic counseling. She incorporates mindfulness-based approaches including Mindfulness Based Stress Reduction, Dialectical Behavior Therapy, and expressive arts techniques. Her main values as a counselor include establishing and maintaining a strong rapport and authentic relationship with clients, helping clients create a holistic sense of self, and instilling power and improved self-worth through exploration of the diverse issues and identities that impact clients' lives.