Therapists in Marietta, Georgia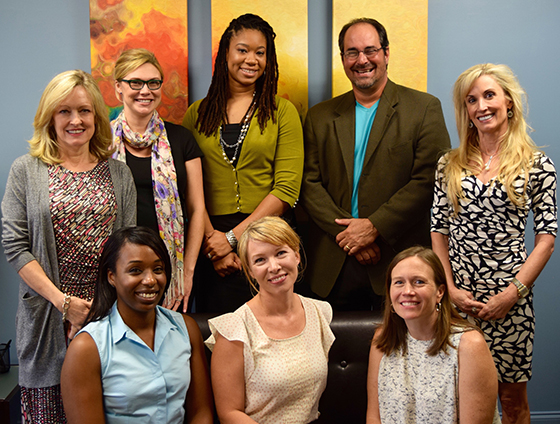 ---
Calandra Togba-Doya, LCSW
I work with all populations that desire positive change in their lives. I believe perfection is a myth but we all can set and obtain goals. My mantra is "Happy, Healthy and Whole". That's obtainable. That's the goal.
I view the therapeutic process as a partnership with you leading the effort. You have all the answers you need. Walking along as you journey to uncover them. Focus: Individuals, Couples, Families and Groups to help them discover their strengths, gifting and abilities in order to live their best life.
A traveler and consider West Africa my second home. Novice runner. Foodie: (especially Mexican food). Mother of 3 sweet and active children that I call "The Wrecking Crew". Daughter, Sister and Niece to a wonderful extended family. Passion: to live and help others live a balanced, whole and healthy life
Areas of Specialty:
Chronic Illness
Anxiety
Coping skills
Divorce
Family Conflict
Grief
Infertility
Infidelity
Life Transitions
Marital and Premarital concerns
Obesity
Racial Identity
Relationship issues
Self Esteem
Stress
Transgender
Weight Loss
LGBTQIA
Cancer
HIV/AIDS
Heather Triggs, LPC
Heather Triggs is a Licensed Professional Counselor. She has Master's and Specialist degrees in Counseling from University of West Georgia. Heather has over twenty years' experience in aiding individuals as they realize their own worth and dignity, and work through a myriad of personal struggles. She has worked in a variety of settings including mental health clinics, churches, and schools. Heather has taught classes in church and school settings on adolescent development, use of social media, parenting, and preventing child sexual abuse. She is a compassionate counselor who believes that a trusting relationship is essential to real growth and change.
Areas of specialty:
Adolescent/Young Adult Adjustment: including dealing with school concerns, building resiliency, self-esteem issues, stress, appropriate use of social media
Women's issues – including self-esteem, working through a history of abuse, self-care , and life transitions
Grief, Depression, Anxiety
Christian Counseling: Heather also holds a Master's degree in Theological Studies, and that combined with her own Christian faith, informs her counseling with compassion, deep respect for the other, acceptance, and belief in the dignity of each person. She has a deep passion for spiritual, as well as psychological, growth. Heather will respect your faith beliefs and traditions. If you wish to bring your faith into counseling, it can be included as you wish, to minister to your heart and soul as you face your challenges.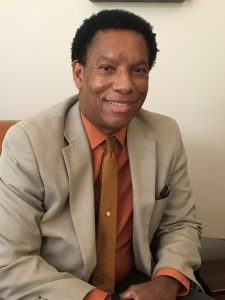 James Parker Griffin, PhD, LPC
I am a seasoned licensed professional counselor with a broad-base of life experiences helping people WITHOUT JUDGING them. I use strength-based approaches for this purpose.
My areas of specialization include working with survivors of emotional mistreatment from people with narcissistic personality disorder. I also work with males by using therapeutic manhood development techniques. The purpose is to help young men make a smooth transition from adolescence to adulthood so that they become well-rounded, successful adults.
My counseling sessions are often fun and up-lifting and provide supportive healing in a safe and comfortable space. My goal is to provide each client with a nurturing environment that allows them to develop better confidence, self-assurance, and improved understanding of who they are.
I have over 30 years of experience working with behavioral interventions, health promotion, training, education, and research. Having attended West Virginia, Howard, & Georgia State Universities, I have earned an advanced degree in psychology.
I use cognitive-behavioral strategies to develop sustainable change. This intervention approach is designed to empower individuals, couples, and families.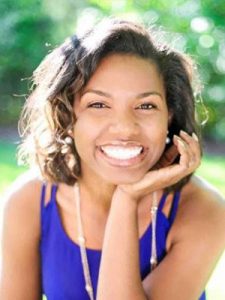 Kat Bazile, LPC, NCC
Kathleen is a Georgia Licensed Professional Counselor and National Certified Counselor as well as a doctoral student in the Counselor Education and Supervision program at Mercer University.
As a Licensed Professional Counselor, Kathleen believes that total health comes from healing the mind, body, and spirit. Kathleen's goal is to not only help her clients understand and become educated about mental health issues but also find valuable coping skills that are unique to them, so they can get one step closer to living a more authentic, healthy, and fulfilling life. Kathleen helps adults, particularly young women, who are going through psychological distress. Kathleen's mission is to help young women discover their authentic and empowered selves and create a life that allows them to thrive instead of just surviving. Kathleen practices integrative and evidence-based methods and has been formally trained in Cognitive Behavioral Therapy, Mindfulness, and Hypnotherapy.
After ten years, Kathleen has provided effective psychotherapy to diverse clients with a diverse range of mental health severity and has developed herself into a social change agent. Kathleen has delivered workshops for both clients and other healthcare providers in both private and public settings. Her practice has evolved to where she also provides research presentations in the fields of mindfulness, counseling technology, and social media's impact on mental health. Kathleen has presented locally and nationally at conferences such as the Licensed Professional Counselors Association of Georgia and the Association of Counselor Educators and Supervisors.
When Kathleen is not helping others, she can be found meditating, searching for reasonably priced (free) yoga classes, walking the Beltline, or enjoying the delicious eateries of Atlanta.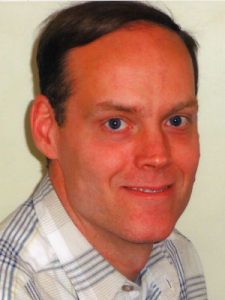 Matthew Buyerts, LPC
Treatment Philosophy
Every plant, animal, and person has an innate drive to grow, heal, and flourish. The goal of therapy is simply to restore and facilitate this natural healing function. Our work is essentially supporting you to find your own inner resources, your own truths, and your own joys.
To facilitate your innate power of healing, I will endeavor to create a safe, open, and comforting relationship between us. Through empathy - allowing me to share your experience on a deeply emotional level, congruence - allowing you to have full trust in my presence,
and unconditional positive regard - allowing a fully caring connection regardless of any struggles, just such an authentic and nurturing relationship will be created.
You will be understood, you will find trust, and you will be supported.
Specialty Areas
Addiction, including opioids, other drugs, alcohol, sex, food, power, ego, etc.
Trauma, including PTSD, sexual abuse, verbal and emotional abuse
Anxiety
Depression
Grief and Loss
Couples, Marriage and Family Therapy
Personality Disorders
Existential Crises, Creation of Meaning
Spirituality, Mindfulness, Yoga
Personal Growth
Services Offered
Individual Therapy
Couples Therapy
Family Therapy
Group Work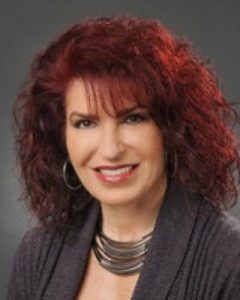 A.B. Kaplan, MS, NCC, LPC
As an intensively trained DBT therapist specializing in addiction/recovery, I use a collaborative approach with clients to help them in building the life they want to live. As a performance coach and certified personal trainer, I assist an array of clients to achieve fitness, health and lifestyle goals by identifying how emotions directly impact their health, fitness and overall wellness. In teaching skills to both groups, I help clients to develop their own concrete plan to overcome the emotional and physical obstacles they grapple with and to move forward to achieve their goals.
I help clients focus on skills which promote change through effective choices. I assist in managing recovery from addiction, impulsivity, codependency, depression/anxiety and grief/PTSD. I use techniques which support a healthier lifestyle, improve fitness and promote overall emotional - physical wellness. My focus is on my clients; my priority is collaborating with each so they reach their goals.
I have over 20 years of professional experience in mental health and addiction/recovery. I work individually with young adults, adults, families and couples.
Angie Sumrall, LPC
Angie Sumrall is a licensed professional counselor. She holds a master's degree in mental health counseling from Trinity International University. As a therapist and life coach, Angie is passionate about seeing individuals, couples, and families move toward freedom, wholeness, and reconciliation. She is a compassionate professional with 15 years' experience working with individuals, groups, couples, and adolescents in a variety of contexts, both here and abroad.
Angie specializes in relational issues and emotion management. She is skilled at helping people understand, identify, regulate, and appreciate their emotions and the role they play in relating to others.
Relationships
Using methods from emotionally focused therapy, attachment theory, and family systems therapy, Angie works with couples and families toward healing, reconciliation, and hope.
Emotion Management
Be it anxiety, anger, depression, shame, stress, or any of the emotions that can make us feel out of control or stuck, Angie helps you move out of hiding and addiction that we use to manage emotions and into freedom.
Pre-marriage Counseling
Angie is certified as a Prepare and Enrich pre-marriage facilitator, and combines the tools and assessments of that program with clinical knowledge and counseling skills to prepare couples for a healthy and thriving marriage.
Loss and Transition
Whether adjusting to a new life phase, recovering from the pain of divorce or trauma, or other forms of loss or grief, Angie walks with you through this difficult experience with the belief that we cannot fully live until we fully grieve our losses and painful experiences, so that we can find healing to move forward.
Christian Counseling
Angie will respect your beliefs and give you the freedom to incorporate your faith into sessions, and determine to what extent. Her theological training and her own faith journey have equipped Angie to provide counseling designed to minister to the soul and lead clients to grow in spiritual maturity.
Life Coaching
Angie will help you assess where you are versus where you want to be and create achievable, action-oriented goals to help you move toward balance and wholeness by creating a life plan that will address improvements in your career, relationships, health, finances, and spiritual life.
Timothy J. Giannoni, Ed.D., M.S., MBA, LAPC
Enjoying more than 25 years in the human services profession, Dr. Timothy Giannoni has acquired a diverse professional and educational background. Possessing advanced degrees in education, psychology, counseling and management, he has provided support to individuals in both direct service practice and in the management of counseling service organizations. Starting his career in a federally funded employment and training program in Florida serving both youth and adults, he transitioned into management and became the president of nationally recognized adolescent youth develop program serving 10,000 students per year. During his authorship of the Excel Program and years in organizational leadership, he completed extensive research in anxiety and depression management and correlates of effective developmental intervention. Living in North Atlanta during the past 13 years, his career path has taken him back to his first passion — individual counseling.
As a co-owner of the Thriveworks Marietta practice, he brings the followings areas of service expertise:
Adolescent intervention (extensive clinical/program development experience: conflict/adjustment support to include crisis remediation, anxiety mgmt., depression, at-risk behavior, parental support)
Adult life change/adjustment (decision making and pervasive anxiety research, eight years of group and individual career and employment counseling)
Senior support (depression, loss recovery, family relations)
Male personal growth support (mid-life transition, relationship stabilization, anxiety, anger and impulse management)
Dr. Giannoni believes counseling relationships begin with genuine interest and concern, and are supported by an ever present focus on positive personal growth.
His years of experience have led him to the following conclusions:
Individuals own their counseling therapy
Quality individual therapy provides the opportunity to explore issues central to the person in a safe, professional and supportive environment
Progress or improvement in therapy results from an individual's personal decision to change or explore new thoughts, emotions or behaviors with the support of another
Dr. G is a down-to-earth, light-hearted guy with an extensive resume and passion for serving others in their time of need. Watch the following clip for his personal/professional introduction.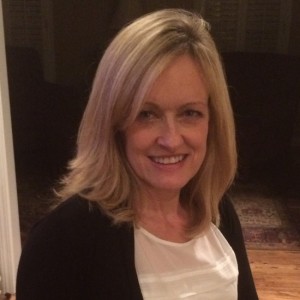 Beth Ebinger, LPC, NCC
Beth Ebinger is a licensed professional counselor and nationally certified counselor with Thriveworks Marietta. She hold a master's degree from Georgia State University and a bachelor's degree from St. Mary's College, in Notre Dame, Indiana. During her professional counseling career, she has refined her therapeutic skills working with adolescents and adults in community settings as well as in private practice, and is experienced dealing with clients from diverse cultures and religious backgrounds. Beth's therapeutic approach is strength based, integrative and solution focused. Beth has extensive training in cognitive behavioral therapy, dialectical behavioral therapy, emotion focused therapy and relationship empowerment therapy. She is skilled at identifying readiness for change as well as mechanisms blocking growth. She assists clients in developing skills and strategies to effectively manage life's challenges. She utilizes evidenced based treatment modalities to help couples discover or restore true connection and meaning in their relationships. Specialty areas include:
Anxiety
Depression
Bipolar disorder
Schizophrenia
Life adjustment issues
Grief
Couples conflict
ADHD
Parenting issues
Spiritual issues
Beth is a member of the National Board of Certified Counselors, the American Counseling Association and the Licensed Professional Counseling Association of Georgia (License #006243).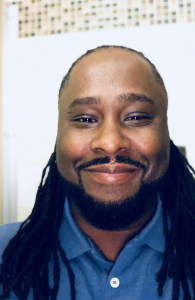 Salim Nadir, CLC
Salim Nadir is a Certified Life Coach (CLC) who specializes in empowering individuals to tackle life's challenges by establishing and implementing action steps to positively impact their futures. Salim uses his humor, compassion and direct nature to help his clients make choices from a place of optimism instead of fear. He ultimately believes we have each been created with a unique purpose, to share our God-given gifts with the world.
Salim has spent the last 20 years serving in the areas of business development, ministry, health and wellness and psychology. He has successfully held diverse roles such as Strategic Marketing Director, Director of Ministry Operations, Clinical Program Manager, and General Manager of Personal Training to name a few.
Salim graduated from Lehigh University with a BA in Social Psychology and Sociology and successfully completed a year at Emory University's Executive MBA program. He is a recognized member of the International Coaching Science Research Federation (ICF), an active member of his church in Atlanta, GA and a fervently committed Philadelphia Eagles fan.
"People hire a life coach because
They want more.
They want to grow.
They want it easier.
It's as simple as that. Life coaches help a client get all three. Quickly." – (ICF)
Areas of Service:
Setting and achieving goals and objectives
Planning — business, career and life
Blasting through stress, blocks and fears
Balancing business and personal life
Making key decisions and designing strategies for success
Communicating powerfully and succinctly
Getting out of a rut
Identifying core values and passions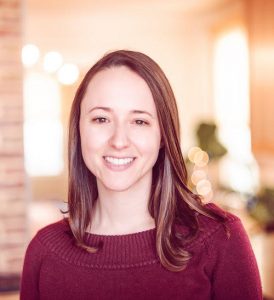 Shira Concool, MA, LPC, NCC
Shira Concool, MA, LPC, NCC (she/her/hers) helps clients navigate identity issues in today's complex world with hope and confidence. Shira uses a relational-cultural, strengths-based approach and pulls in elements of cognitive-behavioral, acceptance and commitment, and emotionally-focused therapies to help individuals and couples reach their goals. She has 5+ years of career and mental health counseling experience and has worked at both college counseling centers and in community practice. In her work at the college setting, she co-facilitated a Trans Therapy Group, as well as a group on Anger Management.
Shira offers a unique perspective on how to approach life, work, and relationships with a healthy dose of humor and self-compassion. Past clients have noted that her "real" and "collaborative" style of therapy gave them the validation, support and space they needed to grow.
Specialties:
Career counseling and work/life balance
Cross-cultural issues and discrimination
Sexual and gender diversity
Adjustments and life transitions
Self-esteem and assertiveness
Relationship and family stress
Couples counseling
Licensure and Educational Background:
Licensed Professional Counselor in Georgia
National Certified Counselor
Clinical Internship at John Jay College Counseling Center; Teaching Assistant for "Multicultural Issues in Human Services"
Master of Arts, Counseling for Mental Health & Wellness, New York University
Bachelor of Arts, African American Studies, Yale University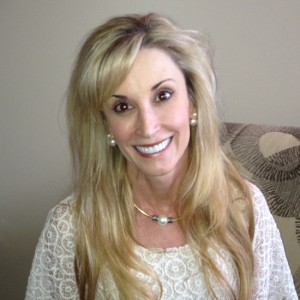 Suzanne Hartigan, LPC
Suzanne Hartiganis a licensed professional counselor with Thriveworks Marietta. She holds a master's degree in Community Counseling from Mercer University and a B.A. in psychology From George Mason University in Fairfax Virginia. Prior to joining Thriveworks Suzanne worked as a counselor for Catholic Charities. She implemented Therapeutic interventions for a diverse group of clients navigating stress, depression, anxiety, grief, divorce, ADHD and OCD. Since joining Thriveworks she has worked with individuals to help them stabilize relationships, enhance communication skills, manage stress, anxiety or depression, ultimately empowering them to lead more fulfilling lives. She has administered assessments and diagnostic impressions upon intake and devised treatment plans. She believes in client knowledge and empowerment through evidence based treatment protocols.
Suzanne has acquired the skills of DBT & CBT to treat clients dealing with life stressors such as anxiety, depression, relationship problems, parenting issues or work related challenges. Suzanne believes that one of the core components to living a happy and fulfilled life are the quality of the relationships we hold dear. As a counselor she is experienced in working with a diverse group of clients empowering them with the tools needed to live a more fulfilling and joyful life. She specializes in women's issues that include but are not limited to divorce, job re-entry, empty nest, addiction, parenting, grief, aging parents, post partum depression, and menopause. Suzanne is open to working with Individuals of all sexual preferences, religions and ethnicities and nationalities.
Suzanne specializes in:
Women's Issues
Anxiety
Depression
Grief
Family Systems
ADHD
Chronic Stress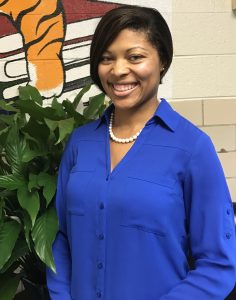 Shemika S Hubbard, (Ed.D-candidate, MS, Licensed School Counselor)
Children and Families have been my passion for the duration of my professional career. Specializing in services to Kindergarten to 8th grade, I utilize strength-based supportive counseling approach to overcome challenges within and outside the family system. As a current Certified School Counselor working at a progressive and diverse elementary school and a past Developmental Leadership Program Director serving all major School Districts in Atlanta, I understand the unique nature of individual school culture that supports and sometimes challenges children. I provide non-school-based supportive counseling services recognizing that many times school counselors do not have the time to provide one-on-one support that is needed.
My areas of expertise (certification & presentation) focused on the family and social functioning include:
Family Systems Support (overcoming/resolving challenges in the home) - Certified
Adjustment Disorders resulting from Divorce or Loss
Self Esteem/Efficacy (overcoming school-based Bullying, Social Connectedness, Anger
Mgmt.)
Academic Improvement--certified
Parenting Skills Development (Coping and Effective Child Engagement) — Certified
My therapeutic belief is that all parents want the best for their children and all children desire the opportunity to be happy/healthy in the environments in which they function. My therapy sessions are interactive and often involve play therapy and/or unique age-appropriate interactive engagement. It is my goal to create a "supportive & enjoyable" therapeutic environment for both children and families to explore change.
Private Pay Service: Sorry not taking private insurance at this time.