The author H. Jackson Brown Jr. once stated, "Remember that children, marriages, and flower gardens reflect the kind of care they get." When you invest in children's mental health and development, you see children flourish. This investment benefits individual kids and families, and it also benefits society as a whole. Dependent children need the support of adults. They need us to look after their needs for food, shelter, love, and attention. And when they're experiencing mental health issues, they need us to match them to expert resources.
The licensed child therapists at Thriveworks in Fort Worth, TX can help children who are struggling with behavioral difficulties, attention-deficit/hyperactivity disorder (ADHD), anxiety, depression, trauma, and additional mental health and life obstacles. Children don't typically have the innate resources to deal with adversity unless adults model and teach them coping skills. If parents are going through a divorce, their children might need some extra emotional support. If a child has autism spectrum disorder (ASD), they may need to learn some strategies for succeeding socially and academically. The mental health professionals at Thriveworks are highly qualified, compassionate, experienced providers who can help children achieve their goals. 
What Are the Signs of Mental Health Challenges in Children?
Mental health challenges in children can manifest in thoughts and feelings, and/or in behaviors. For example, a child's behavior might change suddenly and leave their parents confused and disoriented. What could be going on? Any of the following could be signs that a child could benefit from an assessment from a child therapist at Thriveworks in Fort Worth, TX:
Repetitive behaviors

Body image issues

Low energy

Irritability

Appetite changes 

Sleeping issues

Violence or aggression

Intense worries or anxiety

Isolation

Alcohol or drug use

Self-harming behaviors like cutting or burning

Expression of suicidal thoughts

Inexplicable stomach-aches or headaches
But problems like this don't necessarily imply mental illnesses. A child could be experiencing some type of trauma or adverse childhood event (ACE). And if your child won't talk to you about it, they might open up in an individual therapy session or in group therapy with a licensed professional. 
What Is Child Anxiety?
Child anxiety can come in the following forms:
Phobias

Social anxiety

Generalized anxiety disorder

Panic disorder

Obsessive compulsive disorder (OCD)

Separation anxiety

Selective mutism
A younger child may not be able to say what they're feeling or what they're worried about, but adults may notice these symptoms of anxiety:
Physical complaints

Trouble focusing

Severe tantrums

Sleeping issues

Avoidance

Clinginess

Extreme self-consciousness
Clinical interventions like cognitive behavioral therapy (CBT) can teach anxious children how to modify their thinking patterns so their thoughts don't get stuck in those anxious ruts. Other anxiety therapies include talk therapy, dialectical behavioral therapy (DBT), and mindfulness practices.
What Is the Most Common Mental Health Issue in Children?
Children in the United States are most commonly diagnosed with ADHD, which is a mental health condition that affects attention, executive functioning, and behavior. ADHD can be treated with therapy and medication, though therapy alone is a first-line treatment for younger children. 
Other common mental health issues that affect children include the following:
Behavioral problems 

Anxiety

Depression

ASD

Tourette syndrome

Oppositional defiant disorder (ODD)

Conduct disorder (CD)

Obsessive-compulsive disorder (OCD)

Post-traumatic stress disorder (PTSD)

Eating disorders

Bipolar disorder (manic depression)
The mental health professionals at Thriveworks in Fort Worth, TX have expertise in evidence-based treatments for these and other conditions that affect child and adolescent mental health. But it's important to keep in mind that for younger children, individual therapy needs to include family members. Child and family therapy go together because the lessons that a therapist teaches children must also be reinforced at home. 
Book a Beneficial Child Therapy Appointment at Thriveworks in Fort Worth, TX
You can get help for your child quickly by calling the Thriveworks office in Fort Worth, TX. Most new clients can meet with their licensed therapist within 24-48 hours of their initial booking. Parents and teens can also reach out to Thriveworks providers by phone or email between sessions, ensuring that they can always access their therapist when needed. Early intervention for mental health issues is always best, so don't delay getting your child the help they need to flourish. Call Thriveworks today. We look forward to supporting your child!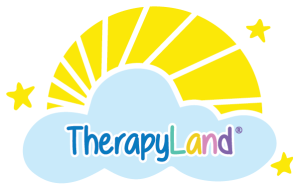 Child Therapy — TherapyLand™
Our Fort Worth, TX office is a TherapyLand location: A positive, empowering place for kids to get the mental health care they deserve. Equipped with sandboxes, dollhouses, easels, puppets, blocks, basketball hoops, and other tools, our play therapy rooms are designed to help kids explore and express their emotions. Learn more about TherapyLand and how it could help your child.