Meet our Providers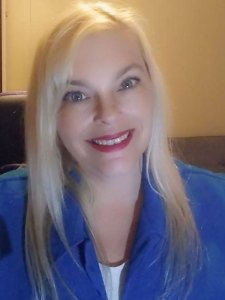 Self Pay Rate: $99
Anna Slatton, LPC
Philosophy of Care
Are you, your child, or your family struggling with anxiety, depression, stress management, or trauma? I have a passion for working with individuals (children and adults), families, and couples. My job is to assist you in helping you look at things differently. Focusing on a shift in perspective allows for needed changes in feelings, thoughts, and behaviors to fall into place. I have been a practicing therapist for 10 years. My aim is to assist individuals, families, and/or couples in creating a better quality of life. So, if a better quality of life is what you are seeking, I want to walk with you on that journey.
I enjoy studying behavior analysis and learning concepts and conditioning. During my collegiate career, I participated in my college's study of Oddity Concepts in Learning. I graduated cum laude with my master's degree in counseling in 2009 from UALR.
Beginning a new mental health journey is not easy, but it is worth the effort. I value the vulnerability that it took to begin this journey. I see you. I hear you. Let's take this journey together. Therapy is not an overnight fix. There is not magic wand. It won't always be easy. But, it will be worth it. Are you ready?
Education
Master of Arts
University of Ark at Little Rock
Specialties
Anxiety
Depression
PTSD
ADHD
Bipolar Disorder
Personality Disorders
OCD
Grief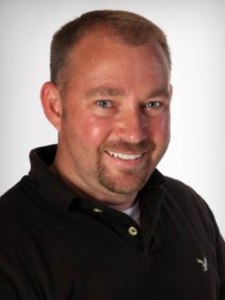 Self Pay Rate: $99
Arthur Stokenbury, LPC
Philosophy of Care
Arthur Stokenbury is a Licensed Professional Counselor (LPC) and Licensed Alcoholism and Drug Abuse Counselor (LADAC) with 12 years of experience working with adults and adolescents. Most of Arthur's work has been in criminal rehabilitation and substance abuse. He has worked with an array of different mental health issues especially in regards to trauma and substance abuse. Through working with a criminal population, Arthur has learned the importance of patience, especially in challenging sessions. He offers unbiased and objective counseling. Arthur sets clear and achievable goals and works together, with his clients, to achieve these goals. He understands how trauma and substance abuse play hand in hand and how to break the cycle.
Arthur completed his master's degree in Clinical Mental Health Counseling at Southern Arkansas University. He became a therapist because he enjoys helping others work past their life's challenges and improve their quality of life. Arthur feels that he can help people make more sound, rationally-based decisions versus emotionally-based decisions. He enjoys being a counselor and feels a sense of purpose in his work. As a retired Army NCO and Purple Heart recipient, Arthur understands how trauma can affect an individual.
Arthur's approach is a holistic view of mental health encompassing the body, mind, and emotions--integrating all aspects of an individual's cognitions, strengths, and weakness. He believes that all the dimensions are interconnected and important to a well-rounded and balanced lifestyle. Arthur incorporates elements of cognitive behavioral therapy (CBT) and solution-focused therapy into his practice. He believes that he can help facilitate the process of positive life changes and growth. Arthur enjoys helping people find their path on life's journey, working through obstacles along the way.
Education
Southern Arkansas University
Master's in Clinical Mental Health Counseling
Specialties
Substance Abuse
Military & Veteran's Issues
Trauma & Post-Traumatic Stress Disorder
Anxiety
Anger Management
Cognitive Behavioral Therapy (CBT)
Julie Calvery-Carman, FNP, PMHNP
Philosophy of Care
Julie Calvery-Carman is a board certified Psychiatric mental health nurse practitioner with a passion for providing quality care that is customized to meet the needs of patients. Julie started her journey in healthcare in 1996 as a nurse, and has worked in a variety of settings including the hospital, clinic, skilled nursing facility, and university setting. Julie has been a Nurse Practitioner since 2008, initially board certified as a family nurse practitioner, and then returning for an additional certification in 2020 to become a PMHNP. During her time in healthcare, Julie has seen the effects of anxiety, depression, and trauma on both health and relationships and sees the importance of working with patients to impact all areas of health.
Previous experiences in healthcare have helped Julie to see the importance of mental health in all areas of health and led to her pursuing further education in this area. She values collaboration, education, and practical ways to incorporate positive mental health strategies such as self-care into daily life.
It is important for patients to choose a provider that can meet them where they are in life. Julie believes open communication and patient involvement are essential parts of the visit, and views herself as a partner in the care of each patient.
Education
University of Oklahoma Health Sciences Center
Masters of Science in Nursing
Specialties
18+ Medication Management
Anxiety
Depression
Anger/Behavioral Issues
Coping Skills
Eating Disorders
Gender Identity / Transgender
Grief, Infidelity
Life Transitions
Military/Veteran
Obsessive-Compulsive (OCD)
Pregnancy/Prenatal/Postpartum
School Issues
Self Esteem
Sleep or Insomnia
Stress
Trauma and PTSD
Kendra Roberts, PMHNP
Philosophy of Care
Kendra Roberts is a board certified Psychiatric Mental Health Nurse Practitioner and an Adult  Gerontology Primary Care Nurse Practitioner who brings a decade and a half of training and  experience in treating patients with psychiatric disorders across the lifespan in hospitals,  community group homes, and correctional populations. She began her training at the University  of Arkansas at Little Rock, earning a Bachelor of Science in Nursing. She went on for her Adult  Gerontology Primary Care Nurse Practitioner from Walden University and then received her  Psychiatric Mental Health Nurse Practitioner from Frontier Nursing University. 
Compassion, empathy, holistic, and patient-centered care are the foundation to her practice.  Kendra provides comprehensive psychiatric evaluations, medication management, and  supportive therapy for children, adolescents, and adults experiencing depression, anxiety,  ADHD, mood disorders, substance use disorders, and relationship issues. 
Kendra believes everyone is unique and building a trusting relationship is essential to creating  an individualized treatment plan that promotes growth and healing. 
Education
Walden University
Adult  Gerontology Primary Care Nurse Practitioner 
Frontier Nursing University
Psychiatric Mental Health Nurse Practitioner
Specialties 
ADHD

Anxiety

Autism

Depression

Mood disorders

Obsessive Compulsive Disorders

Relationship Issues

Sleep Disorders

Stress Management

PTSD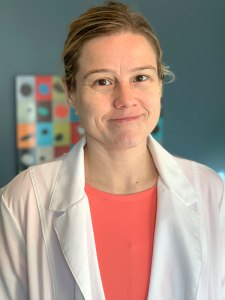 Self Pay Rate: $199: Intake $149: Follow-ups
Martha McCool, PMHNP
Philosophy of Care
Ms. Martha McCool is a board certified Psychiatric/Mental Health Nurse Practitioner. She began her healthcare career as a Medical/Surgical nurse. She went onto work as a nurse at a primary care clinic for low-income patients. She saw firsthand how mental health issues were often not addressed within acute and primary care settings.
This led her to pursue an MSN degree specializing in Psychiatric/Mental Health at the University of Alabama at Birmingham. Ms. McCool worked as a Psychiatric nurse at the largest in-patient psychiatric hospital in the Mid-South while obtaining her MSN. Her experience in treating mental illness in the acute care setting made her recognize the importance of mental health prevention and out-patient care management. She has experience working in community mental health, treating a variety of mental illness (ADHD, Depression, Anxiety, Bipolar, PTSD) across the lifespan.
Ms. McCool is dedicated to increasing public knowledge about mental illness and expanding access to mental healthcare. She understands that most people experience barriers to mental healthcare and wants to dispel the stigma attached to seeking care.
Education
University of Alabama at Birmingham
Master of Science in Nursing
Specialties
Medication Management

Anxiety

Depression

Anger

Self Esteem

Stress
Tara Davis, LPC
Philosophy of Care
Tara Davis is a Licensed Professional Counselor in Central Arkansas, who tested in the top 19% in the country on the National Counselor Examination, (NCE). She completed her Bachelor of Science in Psychology, and received her Master of Science in Community Counseling, at the University of Central Arkansas. She has 6 years experience working with people from all walks of life. She is certified in Tech Assisted Counseling and offers services in and out of the office setting to accommodate client needs. She provides help with anger management, stress management, self-esteem issues, alternative lifestyle challenges, abuse, depression, anxiety, obsessive compulsive disorder, psychosis, post-traumatic stress, long term foster care effect, and more serious needs associated with trauma. 
Tara practices Person Centered Therapy, complimented by Cognitive Behavioral Therapy. She strives to help others to find happiness and direction by using empathy and acceptance to assist the client in learning how to utilize the tools that they need to heal and find peace again. 
Education
Master of Community Counseling
University of Central Arkansas
Specialties
Depression

Anxiety

Stress management

Self esteem

Anger management

Alternative lifestyle challenges

Psychosis

Obsessive Compulsive Disorder

Trauma 

Physical, psychological, and emotional abuse

Post-traumatic stress

Long term foster care effect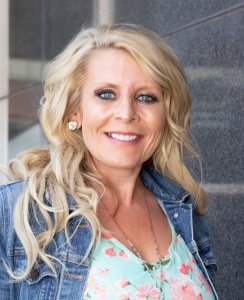 Self Pay Rate: $99
Kristen Grubbs, LPC
Philosophy of Care
Kristen Grubbs is a Licensed Professional Counselor in Arkansas and has been licensed in the state since 2005. She received her Bachelors in Criminal Justice and Psychology from UALR and her Masters of Science in Mental Health Counseling from the University of Arkansas. She has over 15 years of experience in the mental health field.
She has had experience and works well with clients of various disorders including but not limited too depression, anxiety, mood disorders, PTSD, sexual abuse issues, family relationship issues, grief/loss, adjustment issues, negative self esteem and image, and parenting issues. She has also worked extensively with children, adolescents, teenagers and young adults. She has a passion for working with people and helping people to see their full potential. Her goal is to let her clients know that not only does she value them as a client but as a human being.
Her practice is primarily client centered, drawing additionally from solution focused, and cognitive behavioral therapies. Her biggest priority is making sure that her clients are happy and satisfied, while reaching their full growth and potential.
Education
Masters of Science in Mental Health Counseling
University of Arkansas
Specialties
Couples
Family
Anxiety
ADHD
Autism Spectrum Disorder Counseling
Depression
Eating Disorders
Mood Disorders