---
►
Kathleen LeRoy, LPC
Kathleen LeRoy is a licensed professional counselor with over 20 years' experience in the helping professions. She offers a dynamic and innovative approach to mental health care using holistic, body-mind integrated therapeutic techniques. She believes that each of us have an innate ability to heal ourselves and she partner's with her clients to identify and activate their inner strengths. Kathleen's services are systems-based and holistic, working with each individual in relationship with their environment to address the needs of body/mind and spirit. She has the ability to hold a serene container for people and her clinical focus builds upon existing strengths and creativity.
She helps people manage stress, navigate difficult life transitions, learn self-care techniques, and build more satisfying relationships. Specifically she helps adults and adolescents as they struggle with anxiety and worry, depression and mood instability, trauma, abuse, PTSD, and traumatic grief, adolescent Issues (friends, school, and family), spiritual difficulties, addiction, grief & loss, codependency, and life and career transitions.
She obtained her Master's degree in Counseling from the University of North Florida. Kathleen has served clients at hospital and addiction recovery programs, the University of North Florida, and the Women's Center of Jacksonville.
---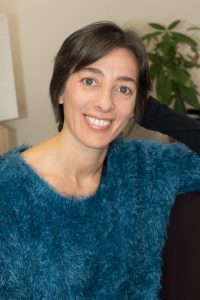 Francesca Finks,
Dr. Francesca Finks holds a Professional Doctorate degree in Clinical Psychology, and a post-graduate degree in integrated Psychotherapy. Her post-graduate degree is based upon the theoretical and analytical framework of Bioenergetic Analysis.
Dr. Finks is an internationally trained professional Psychologist, with years of clinical and organizational experience. Frances. Francesca is the lead clinician at Thriveworks in Littleton, CO providing integrated psychotherapy services and addiction recovery programs.
---