---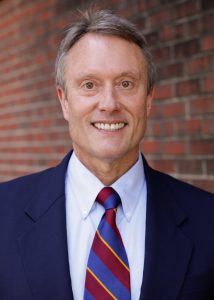 Jay Slovick, M.Ed.
Welcome to the "Our Counselors" page of Thriveworks Counseling in Littleton, CO. Each of our counselors were selected from the top 5% of all applicants and comprise a select team of counseling professionals. At a minimum, all our clinicians hold masters or doctorate degrees, and are licensed or registered with the State of Colorado.
I personally interviewed and hired each team member because of their intrinsic talents and gifts, as much as their professional qualifications. They possess gifts for counseling that cannot be taught. They were born to be counselors, and are fulfilling their purpose and mission in life with passion. They uplift their clients with their insight, joy of living and professional experience. It is our delight to see clients' lives transformed, as a matter of course, through the service they provide.
I opened Thriveworks Counseling in Littleton in April of 2016, because of the life changing impact counseling has had on the lives of my family and myself.
As a counselor, I most enjoy offering insight which is experiential, and based on the challenges and successes that occur in all our lives. The awareness and transformation that arises during each session is built upon the interests, talents, and strengths within each person. We all have talents strengths and gifts within us. These make us unique among 10,000 other people. Knowing and growing our intrinsic talents is the key to our lifelong progress, fulfillment, and success.
Thank you very much for considering counseling with Thriveworks. I guarantee your satisfaction with our services.
---
Stacey Dirzuweit, LMFT
Stacey is a Licensed Marriage & Family Therapist and a Registered Art Therapist. She received her Master's degree at Notre Dame de Namur University in Belmont, California. She is licensed to practice in California and Colorado.
Stacey has 15 years of experience as a mental health professional, working in private practice, community, school-based, day treatment, residential, and hospital-alternative settings. She enjoys working with children, adolescents, young adults, and families. She offers individual, group, and family therapy, using art therapy, play therapy, sand play therapy, and traditional talk therapy techniques to connect in a warm and empathetic manner.
Stacey specializes in supporting clients around the following issues:
Adjustment/life changes
Anxiety
Autism
Behavioral Issues
Child
Couples
Depression/Mood concerns
Family
Grief/Loss
Marriage
Self Esteem/Identity
Sexuality/LGBTQ
Stress Management/School Performance
Trauma/Abuse
---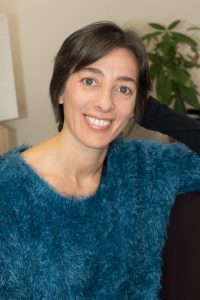 Francesca Finks
Dr. Francesca Finks holds a Professional Doctorate degree in Clinical Psychology, and a post-graduate degree in integrated Psychotherapy. Her post-graduate degree is based upon the theoretical and analytical framework of Bioenergetic Analysis.
Dr. Finks is an internationally trained professional Psychologist, with years of clinical and organizational experience. Francesca is the lead clinician at Thriveworks in Littleton, CO providing integrated psychotherapy services and addiction recovery programs.
---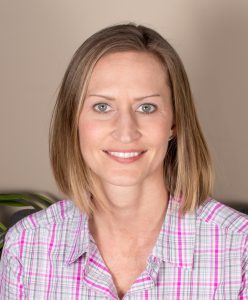 Kirstin Paul
Kirstin has 15 years' experience as a mental health professional, working in both inpatient and outpatient settings, in schools, the criminal justice system, disaster first response, and in the yoga studio. She enjoys working with individuals, couples, families and adolescents. She has assisted her clients in therapy and with testing and assessment. She has served those with acute and chronic conditions.
Kirstin enjoys helping people learn effective coping strategies for those challenging life events. She works with clients facing symptoms of depression and other mood disorders, as well as anxiety and PTSD. She can support through adjustments we face as life constantly changes. Using traditional therapeutic techniques such as cognitive behavioral therapy and incorporating more contemporary ideas of mind/body through yogic and mindfulness techniques. She believes we all have potential to find peace and purpose.
Kirstin received her Master of Arts degree in Clinical Psychology from Midwestern State University in Texas. She is licensed to practice in North Carolina and Colorado. She is a Registered Yoga Teacher (RYT200) with Yoga Alliance and was specially trained in Subtle Yoga (rt)techniques for Behavioral Health Specialists. She attended Instituto Jovel in San Cristobal de las Casas, Mexico, to study Spanish language for Mental Health Professionals and looks forward to working with individuals within the Hispanic/Latino community.
Kirstin offers individual and couples therapy to address:
Anxiety
Depression
Anger Management
Grief/Loss
Trauma
Empowerment
Adolescents
Families
Relationships
Life changes/adjustments
Stress Management
GLBTQ
---
►
Kathleen LeRoy, LPC
---