Meet Team Thriveworks Charlotte!
---
Kim Matone, LPCA, Owner
Kim is Co-Owner and a Clinical Therapist of Thriveworks Charlotte. She earned a master's degree in Clinical Mental Health Counseling from Montreat College and a bachelor's degree in Child and Family Development from the University of Georgia. She is also a Certified Substance Abuse Prevention Consultant.
Kim is experienced working with teens, adults, families, and groups. Kim treats clients with concerns including Substance Use Disorders, Anxiety, Depression, Adjustment Disorders, Mood Disorders, Parenting Concerns, Co-Dependency and Marital Conflict. She uses a client-centered approach, mindfulness, cognitive behavioral therapy, motivational interviewing, and solution focused therapy. She often integrates creative and experiential techniques such as art and music into her therapy.
As a Prevention Consultant, Kim works with schools, community centers, treatment centers, and other organizations facilitating classes on substance abuse prevention, bullying, self-esteem, parenting, and many other topics. She is a believer in group work and facilitates both Thrivegirls and Couples Thrive in Recovery.
Kim looks forward to establishing relationships with trust, respect, and empathy. She will "meet each client where they are at," and will work on providing a safe, warm, and respectful environment.
---
Blair Hamel, PsyD, Clinical Director
Blair Hamel is a licensed psychologist at Thriveworks Charlotte. She earned her doctorate in psychology from Pacific University (Portland, OR) and her bachelor's degree from University of Portland (Portland, OR).
With over six years of experience helping children, adolescents, adults, and couples, Blair strives to help her clients progress and bloom. Blair's therapeutic approach is client-centered. This means she is flexible and adapts to the style that is best for the client, bending from psychoanalytic therapy to cognitive-behavioral therapy and everything in between. Blair's primary goals in treatment are to help clients gain comfort in the therapy room, to provide unconditional acceptance, and to empower clients to achieve their goals.
Blair has experience helping with the following issues: depressive disorders, anxiety disorders, behavioral disorders, conduct disorders and general non-compliance, attention-deficit hyperactivity disorder, parent-child relationship issues, and relationship struggles. She has experience helping families with very young children and adults alike. The experience with the lifespan allows Blair to connect with a variety of clients on a genuine level. Blair is also able to conduct psychological assessments, including intelligence and achievement testing for all ages.
---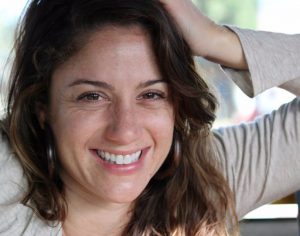 Adriana Blanco, LCSW
"Adriana is a bilingual and bi-cultural, clinically licensed social worker with 5 years experience in the field trained in evidenced based mental health interventions including Trauma Focused Cognitive Behavioral Therapy. She possess 13 years of work in the arts and wellness community and is committed to providing compassionate, and solution-oriented mental health treatment for children, adolescents, adults and families. Social justice is an important theme in Adriana's work and she believes that exploring and discussing it is vital in the path toward healing, self-care, self-love and creating a kinder and more just society.
Adriana is highly committed to helping individuals, families, and the overall community toward recovery and wellness via her expertise in clinical social work and in wellness via the practice of yoga, dance and martial arts".
---
Alexis Brightman, LPA
Alexis Brightman is a licensed psychological associate at Thriveworks Charlotte, providing therapeutic services, psychological testing, and evaluations all ages. She earned her master's degree in Clinical and Community Psychology from the University of North Carolina at Charlotte. She earned her bachelor's degree in psychology from the University of North Carolina at Chapel Hill.
Alexis' clinical background spans a variety of mental health demographics, including family of origin issues, faith-based/ spiritual conflicts, and various other problems of living. Alexis adamantly believes in the impact of therapy and recognizes the gift of joining someone of his or her journey towards growth and change. Her primary goal in your therapeutic relationship is to create a safe and inviting space to allow for you to work towards the goals that you have created for yourself. That being said, she is supportive and affirming of individuals from all walks of life. She desires to serve a variety of roles in your work together – the patient listener, the gentle encourager, the unconditional supporter, the (when appropriate) advice giver and a host of other roles to support you in your work towards your therapeutic goals.
A more comprehensive list of the issues that Alexis has experience helping with is as follows: Adjustment Disorders, ADHD, Oppositional Defiant Disorder, Depression, Bipolar Disorder, Dysthymic Disorder, Anxiety Disorders, Cognitive Disorders and Borderline Personality Disorder. Alexis utilizes an empathetic, person-centered approach, encouraging self-advocacy, innovation, and personal authorship in the therapeutic relationship. Alexis is able to administer intellectual and psychological testing to all age groups.
Allow for your time with Alexis to serve as a dress rehearsal for how you desire to function in life!
---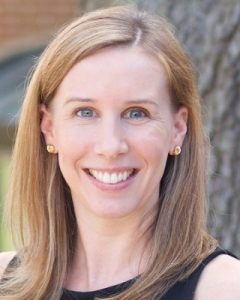 Angela Chop, PsyD
Angela Chop is a licensed psychologist at Thriveworks Charlotte holding active licenses in both North Carolina and Florida. She earned her doctorate degree in clinical psychology from Alliant International University (Sacramento, CA), her masters degree in mental health counseling from Rollins College (Winter Park, FL), and bachelor of arts in psychology from Elon University (Elon, NC).
Angela has worked in a variety of settings including university counseling centers. She specializes in providing treatment for trauma/PTSD, anxiety, depression, academic concerns, life transitions, family of origin issues, gaming and social media addictions, relationship struggles, eating concerns, LGBTQ+ related issues, and social anxiety. She utilizes an integrative, holistic approach that tailors to the specific needs of each individual. Angela believes it is important to consider clients' cultural backgrounds, areas of strength, and values when working together to achieve emotional health and well being. She offers both therapy and psychological assessment services.
Life can be challenging and messy. Angela wants to help you find the fulfillment and happiness you deserve in your life. It takes a lot of courage to enter into therapy, and she would love to be a part of your journey.
---
Lucy Dunning, LPC
Lucy Dunning is a licensed professional counselor in both North Carolina and South Carolina and is a National Certified Counselor. Lucy has her Play Therapy Certificate from the University of North Carolina Charlotte and is proud to be a certified Parent Coordinator. Lucy obtained an Education Specialist Degree in School Counseling at the University of Georgia, Masters of Education Degree in School Counseling from the University of West Georgia, and a Bachelor's Degree in Psychology from Georgia Southern University.
Lucy's previous experience includes intensive in-home therapy, private practice, and the school setting. She has a therapy dog, Dakota, who is a lovable, six year old Golden Retriever. Dakota works well with individuals of all ages, especially children!
Lucy's specialties include working with children, adolescents, and adults with depression, anxiety disorders, goal setting, self-injury, stress management, self-esteem issues, behavioral issues, school issues, coping skills, and social skills. She has a passion to help families/parents on effective parenting, divorce/blended family issues, children in high conflict divorce situations and reunification therapy. She provides co-parenting sessions for issues pertaining to divorce and high conflict divorce.
In treating clients, she uses a variety of modalities to fit client needs such as play therapy, expressive arts therapy, animal assisted therapy, sand tray play therapy, cognitive behavioral therapy, DBT skills, and mindfulness.
Lucy is a Distance Certified Counselor and offers online counseling in North Carolina and South Carolina.
---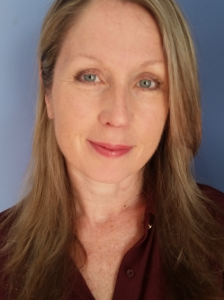 Heather Fangman, MS Ed., NCC, LPCA
Heather Fangman is a licensed professional counselor associate and nationally certified counselor. She graduated from Miami University with a BA in psychology and completed her masters degree in community counseling at Youngstown State University. Heather has experience providing individual and group counseling services to children, adolescents, and adults around issues including abuse and neglect, depression and anxiety, postpartum depression, high conflict divorce and reunification therapy, difficult relationships and parenting concerns. Heather has a special interest in play therapy, perinatal mood disorders, perinatal trauma, and high conflict divorce and reunification therapy.
Heather's orientation is primarily cognitive behavioral and person centered, but she integrates mindfulness and expressive arts techniques into her work. Heather's background also includes several years in community social work, therapeutic foster care case management, academic coaching, and childbirth education and labor support.
---
Shanna Heun, PhD
Shanna Heun earned her Doctorate in Counseling Psychology from the University of Miami in 2011 and holds active licenses as a psychologist in North Carolina (5173) and Florida (PY8953). She received her Master's degree in Counseling Psychology from Boston College and her undergraduate coursework in Psychology and Fine Arts Painting was completed at Syracuse University.
Areas of Expertise are *Adoption Evaluations* AD/HD Evaluations* Cognitive Functioning Assessments* Coping Skills* College Readiness* Emotional and Behavioral Functioning (Anxiety, Depression, Adjustment Disorders, Self-Esteem, etc.)*Learning Disabilities Evaluations* and Professional Development*.
Shanna is skilled at helping individuals realize there is hope, even in the most stressful situations, by listening with empathic regard and developing an action plan. Her approach is client-centered, where she finds each client's areas of strength and growth, and seamlessly integrates this knowledge into individualized treatment. She has honed her therapeutic interventions over the past thirteen years in a variety of treatment settings with diverse clients across the lifespan.
Shanna's primary specialty is evaluation, where she partners with the client to create personalized action plans to help children and teens overcome obstacles. Shanna makes testing a great experience for your child and is known for her quick turn-around on reports. Lastly, she completes adoption evaluations and will work closely with the agency you have selected in order to ensure the report is not only in the proper format, but that each assessment meets the specific and stringent guidelines.
In her free time, Dr. Heun enjoys spending time with her husband, two young children, and therapy dog, Lola. She also enjoys travel, entertaining, being outdoors, and painting.
---
Barrett Hughes, LMFTA
Barrett is a licensed Marriage and Family Therapy Associate. She earned her Master's degree from Pfeiffer University in Charlotte. As a Charlotte native, she understands both the internal and external pressures on children and teens and can empathize with the struggles they may be experiencing. 
Whether you are seeking counseling as an individual, a couple, or a family it is her intent to work collaboratively with you to determine and work toward achieving your goals. Her experience includes working with adolescents, pre-marital couples, conflicted couples, anxiety, panic attacks, depression, and adjustment issues. As an LMFTA, she seeks to offer a warm, safe, and nonjudgmental environment where clients can explore current and past experiences, feelings, and relationships in order to pursue growth and healing. Barrett believes people are resilient and capable of working through the issues they are experiencing in their lives.
Barrett enjoys working from a cognitive-behavioral model through an attachment lens. She is certified in PREPARE/ENRICH, a strengths based program for premarital and conflicted couples. Prepare/enrich addresses each couple's strength and growth areas for couples to better understand and improve their relationship. Barrett is also trained in level one Gottman couples therapy.
---
Karen Matson, LCSW
Karen Sumner-Matson has been a Licensed Clinical Social Worker since 1993. Prior to that, she received a Bachelor's degree in Psychology. Using a client-centered approach, Karen treats all age groups with a variety of concerns including depression, anxiety, Bipolar Disorder, personality disorders, ADHD, abuse/trauma, addictions, parenting issues, and couples treatment.
Karen utilizes Cognitive Behavioral Therapy, Reality Therapy, Brief Solution-Oriented Therapy and Motivational Interviewing. She is a creative counselor with experience using Play Therapy and Art especially with children and teens. She works to empower her clients and to help them develop the tools to overcome obstacles.
---
Tarras G. Onischenko, Ph.D
Tarras Onischenko is a licensed psychologist with over thirty years of experience serving clients within a broad spectrum of treatment environments, clinical settings, and developmental milieus, including: University Psychological Support Services Centers; Community Mental Health Programs; Inpatient Psychiatric Facilities; Outpatient Psychological Practices Groups; Specialty Medical Practices; and Fortune 500 Companies.
Tarras has worked extensively with child, adolescent, adult, and geriatric client populations in the following clinical areas: Anxiety; Depression; Closed Head Trauma Clinical Sequalae; Neurocognitive Disorders; Chronic Fatigue Syndrome; Acute and Chronic Pain Management; Marital and Relationship Issues; Trauma and Post-Traumatic Stress Disorder; and Behavioral Addictions. Within corporate and business contexts, he has specialized in providing services such as career counseling, work-life balance coaching, leadership development, organizational culture assessments, team building, on-boarding, self-leadership, and crises consultation involving on-the-job fatalities.
The principles of honoring the counseling relationship as a "partnership", and an "integrative psychology" approach to treatment/counseling are the core underpinnings and foundation of his service provision.
---
Jennifer L. Snyder, PsyD
Jennifer holds a doctorate degree in Clinical Psychology and has been in the counseling field for approximately 10 years. She was in private practice in South Carolina prior to her new position here at Thriveworks Counseling. In addition to helping adults with general anxiety and depression she also is specialized in treating individuals with eating disorders. Jennifer is experienced in Mindfulness, Couple's Therapy and Christian Counseling. She is also intensively trained in Dialectical Behavior Therapy (DBT).
Jennifer earned her degree from the Adler School of Professional Psychology in Chicago, IL where she grew up and she completed her internship at the Duke University Medical Center. Here she utilized mindfulness and Christian counseling to reduce the pain experienced in patients suffering from chronic low back pain.
Jennifer lives in South Charlotte with her two children, Luke age 12 and Savannah, age 13. When she gets a free minute you can often find her playing with her kids, listening to live music, relaxing, or enjoying a warm day at the beach.
---
Heather VanKoughnett, LPC
Heather VanKoughnett is a licensed professional counselor at Thriveworks Charlotte. She holds a master's degree in clinical mental health counseling from Regent University and a bachelor's degree in psychology from Liberty University.
Heather's clinical work has included helping those suffering from a broad range of presentations including mood and personality disorders. She has experience working in both the hospital and outpatient setting and shares a specific passion for working with individuals suffering from eating disorders and disordered and emotional eating behaviors. She is intensively trained in dialectical behavior therapy (DBT) and has experience working with individuals who struggle with both over controlled and under controlled emotional states. Heather has completed part one of Eye Movement Desensitization Reprocessing (EMDR) Therapy Basic Training for the treatment of simple and complex trauma.
Heather believes strongly in the power of the therapeutic relationship as an agent of change. She operates from a warm, empathetic, person-centered approach and weaves principles of her training throughout the therapeutic process. Heather enjoys using creativity and experiential techniques in her clinical work and tailors her approach to each person's specific needs and temperament.
---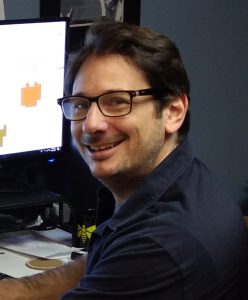 Matt Matone, Owner, NCCPSS
Matt Matone is co-owner of Thriveworks Counseling. His primary responsibilities are administrative in nature which include finance, scheduling, and general business operations. Matt also maintains relationships in the community through partnerships with local medical providers, treatment facilities, law firms, and insurance payers. As a NC Certified Peer Support Specialist, Matt also works with individuals who are seeing Thriveworks counselors for treatment of issues related to substance abuse and alcoholism.
Matt makes himself available any time of the day (including nights and weekends) to discuss Thriveworks and our services. He can be reached at his direct line at 704-507-0387.
---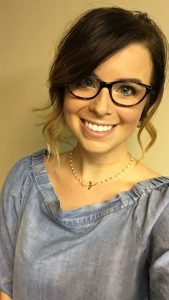 Megan Metcalf, MA
Megan Metcalf is the Administrative Assistant at Thriveworks Charlotte. She received her master's degree in Marriage and Family Counseling & her bachelor's degree in Psychology both from Liberty University.
She believes that making the first phone call is often the most difficult step to counseling & is happy to be one of the first points of contact that our clients will speak to. Her goal is to make the counseling process as smooth as possible from the beginning. She will carefully listen to your needs & concerns so that she appropriately schedules you with the clinician who is the best fit for you. Megan is available Monday through Friday from 9am-5:30pm. You can reach her at (980) 313-4145.
---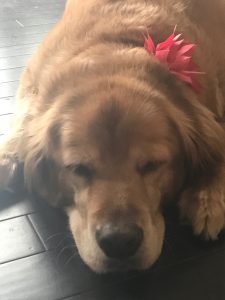 Dakota, Certified Therapy Dog
Lucy has a lovable therapy dog, Dakota, that is with her during therapy sessions! Dakota is a female who is six years old. Dakota, a golden retriever that works well with individuals of all ages, especially children! Pet Therapy has been proven to be effective with clients who have depression, anxiety, and self-esteem through the pet's calming ability. Through Dakota's empathic and nurturing skills, she adds to the counseling experience!
---
Check out the Thriveworks Podcast with Kim and Matt Matone here: