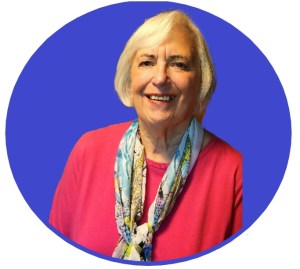 Accepting:
Aetna
Anthem
Blue Cross Blue Shield
Cigna
Optum
Magellan
MultiPlan
Humana
Tricare East
United Behavioral Health
UBH
Susan Goodwyn, LPC
Susan Goodwyn is a Licensed Professional Counselor (LPC) in the state of Georgia with 35 years' experience in the fields of Addictions, Mental Health, Adolescent Counseling, Individual Therapy and Specialized Group Therapy offerings include Women's Issues, Spirituality, Multi Family Group Therapy.  Susan has worked in the Juvenile Justice System providing Mental Health Counseling.   Prior to becoming a therapist worked for 15 years in United Methodist Churches providing development of local church Christian Education programs with focus on Children and Adolescents and Family Ministry. I also offer Christian Counseling with the application of Bible reading and prayer for direction and healing when requested.
Susan believes in open and honest communication and models these skills in therapy to identify strengths and needs to facilitate growth and healing on your journey. To increase insight and self-acceptance I encourage Journaling and I will also provide suggested readings and videos as homework to enhance therapy. By walking with you on your path to wholeness I utilize active listening, genuine empathy and provide supportive feedback always with unconditional acceptance and one of my strengths is being present with you offering hope and strength.
As an avid animal lover my motto is "Be kind to everything that lives"
Come join me on the journey to find your peace and wholeness.
Areas of Expertise, but not limited to:
Christian Counseling
Mental Health Individual Therapy
Marriage and Family
Couples Counseling
Grief and Loss
Depression
Anxiety
Addictions
Interpersonal Relationship Issues
Women's Issues
Self Esteem
Anger Reduction and Management
Populations served:
12-17
18-64
65+ Self-pay only