Our Staff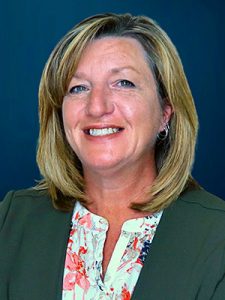 In network with:
Pending:
Aetna
Ambetter
Anthem
Blue Cross Blue Shield
Cigna
Optum
Humana
United Behavioral Health
UBH
Self Pay Rate: $75
Anne "Wrayanne" Glaze Parker, LPC, MAC, CPS, CARES, CE
Wrayanne Glaze Parker is a Licensed Professional Counselor (LPC), a nationally certified Masters Addiction Counselor (MAC), a Certified Peer Specialist (CPS), a Certified Addiction Recovery Empowerment Specialist (CARES), and GA registered Clinical Evaluator (CE) with over 14 years of experience working in the behavioral healthcare field. A Veteran of the United States Army, she went on to complete her graduate degree at Walden University with a Master of Science in Mental Health Counseling and is now working towards her Doctorate in Psychology (PsyD).  Her experience includes working with trauma survivors (child and adult), veterans, gangs, LGBTQ community, individuals living with depression, anxiety, serious and persistent mental illness, co-occurring disorders, child welfare/DFCS involvement, substance use/addiction, domestic and family violence, and participants of the criminal justice system-juvenile and adult court programs.  Working in a variety of settings with child/adolescent to adult and aging adult populations, Ms. Glaze Parker is skilled in group counseling, peer support, individual therapy, case management, tele-health treatment, community-based services, medication education/maintenance, and crisis intervention/de-escalation.
Ms. Glaze Parker believes fully that every individual can reach their full potential with the right supports in place. As a person in long term recovery, she takes a personal investment in helping to reduce stigma and ensure every person has the right to quality, ethical care. Taking that first step in seeking help is the most challenging but she is committed to building a non-judgmental therapeutic alliance in a caring environment that is safe and welcoming.  Recovery from all behavioral health challenges is the expectation and she has helped many achieve the goals they have set through providing person centered, strength based, trauma responsive care.  Ms. Glaze Parker uses evidence-based practices with an eclectic approach to personalize interventions to individual needs.
Areas of specialty include but are not limited to:
Trauma Responsive Treatment
Post-Traumatic Stress Disorder
Gender Specific Issues (Women)
Substance Use Recovery
Dual-Diagnosis/Co-Occurring Disorders
Family Systems/Parenting
Court/Criminal Justice Involvement
Mood Disorders
Grief/Loss
Anxiety Disorders
Divorce/Couples Therapy
Telehealth Therapy
Peer Support and Recovery Services
Individuals Served:
Children
Adolescents
Adults Across the Lifespan
Families
Couples/Partners
"It doesn't matter how slowly you go as long as you do not stop"
Carly Farrell, LCSW
Carly Farrell is a Licensed Clinical Social Worker (LCSW) in the state of Georgia with many years of clinical experience with children, adolescents, and adults. She is a graduate of the University of Georgia with a Master's degree in Social Work. Carly also holds a gerontology certificate from the University of Georgia. She has extensive education, training, and applied experience in many aspects of mental health, people experiencing depression and anxiety, grief, and crisis work.
Carly has worked in Hospice Care, Home Health, emergency room, and inpatient psychiatric units, along with her therapy work.
Carly believes in meeting people where they are. Life is full of hurdles and she hopes to assist patients with getting over the hurdles and helping them live a more happy, successful life. Carly hopes to help individuals and couples to find solutions that work best for them.
Areas of Special Expertise:
Anxiety
Depression
Grief
Trauma
PTSD
Conflict Resolution
Dissociative Identity Disorder
Schizophrenia
Crisis Management
Populations Served:
Children
Teenagers
Adults
Families
Couples
Disabled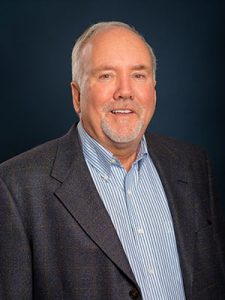 In network with:
Aetna
Anthem
Blue Cross Blue Shield
Cigna
Humana
Optum
TriCare East
UBH
United Healthcare
Pending:
Self Pay Rate: $120
David Hopkins, LPC
David is a seasoned licensed professional counselor (LPC) in the state of Georgia. He is a certified addiction counselor and certified EMDR therapist with over ten years of experience.  He received his undergraduate degree at Palm Beach Atlantic University in Psychology, as well as his Master's degree in Psychology/ Mental Health Counseling. David worked with children and adolescents Children's hospital, while working at Children's hospital David assisted adolescents with healing and overcoming emotional challenges and mental health issues. He worked as well at several nationally recognized alcohol and drug treatment focusing on addressing mental health and substance abuse issues, as well as private practice. As an certified EMDR therapist he has been able to help hundreds of clients overcome negative self-perception and to significantly reduce any disturbing emotional cognitionDavid is passionate about offering effective solutions to individuals that struggle emotionally, and equipping clients to gain the skills and tools they need to live successfully. Being a wounded healer himself, he has proven to be extremely effective in helping children, adolescents and adults live regain hope and live successful lives.
He is available for individual and family sessions and would love to work with you to begin to help you heal your emotional pain, help you understand conflicted feelings, and find new meaning, and purpose in your life.
Areas of focus but not limited to:
Anxiety and Depression
EMDR therapy
Trauma
Substance Abuse and addiction issues
Couples
Christian Counseling
Stress Management
Life adjustment issues
Men's issues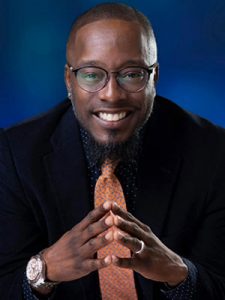 In network with:
Pending:
Aetna
Ambetter
Anthem
Blue Cross Blue Shield
Cigna
Optum
Humana
United Behavioral Health
UBH
Self Pay Rate: $85
DeShawn Artis, LPC
Currently residing in Atlanta, Ga, DeShawn is a Licensed Professional Counselor (LPC).  In 2012, DeShawn graduated from Argosy University-Atlanta with his Master's in Community Counseling, to include a concentration in Marriage and Family Therapy.  DeShawn also completed four years in the United States Marine Corps and received an Honorable Discharge in 2002.
Since 2012, DeShawn has had a myriad of experiences within the realm of mental health.  His experiences include in-home community counseling work, psychiatric hospital settings, residential substance abuse, dual diagnosis programs, and working with the LGBTQ population. DeShawn is currently working towards completing his Doctorate in Psychology at California Southern University.
DeShawn believes his best tool that he can offer clients is his gift of authenticity and creativity.  Authenticity from the therapist, DeShawn asserts, encourages clients to seek their true self and promotes self-awareness.  Authenticity, DeShawn believes is achieved through  honest, compassionate, objective self-evaluation.  Authenticity, bonded with creativity and therapeutic skill, works to maximize positive therapeutic outcomes.  DeShawn uses an an eclectic approach, understanding there are many avenues to approach a problem.  He specializes in Cognitive Behavioral Therapy (CBT), Rational Emotive Behavioral Therapy (REBT) and is Dialectical Behavior Therapy (DBT) informed. DeShawn stresses the importance of being able to "think about your thinking."  This is done to challenge unhelpful thinking, while disrupting and seeking to replace maladaptive behavioral patterns.  DeShawn is also able to provide motivational coaching to help clients reach their goals.
One of DeShawn's passions is working with the whole family system. In order for change within the individual to be created and sustained, DeShawn contends that equipping the whole family with therapeutic tools is imperative.  DeShawn's approach is direct, yet compassionate.  With a thoughtful and inquisitive questioning style, DeShawn acknowledges that the client is the expert in their own life.  DeShawn maintains that one of the therapist's primary roles when working with clients is to operate as a guide, both client and counselor working collaboratively together to reach identified goals.     Understanding that no two people experience upsets in cognitions and mood, exactly the same, DeShawn has been compassionately and humorously referred to by his peers as the "Depression Whisperer."
When not saving the world, one client at a time, DeShawn can be found in his kitchen, dishing up delectables to astound his friends.  He also has a dog named Mello (resembles a fox), who loves sniffing up all the sensational scents in the background.
Areas of focus but not limited to:
Anxiety
Depression
Trauma
Substance and Addiction Issues
Communication and Conflict Resolution
Career and Life Transitions
Grief
Suicide
Sexual Identity
Family Conflict
Love and Relationships
Populations served:
Children
Teenagers
Adults
Families and Couples
LGBTQ Population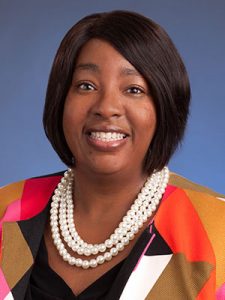 In network with:
Pending:
Aetna
Ambetter
Anthem
Blue Cross Blue Shield
Cigna
Optum
Humana
United Behavioral Health
UBH
Self Pay Rate: $75
Ivanda Postell, LPC, CPCS
Ivanda Postell is a Licensed Professional Counselor (LPC) and Certified Professional Counselor Supervisor (CPCS) in the state of Georgia. Ivanda Postell is a centennial graduate of The Fort Valley State University holding a Bachelor of Business Administration with a concentration in Accounting and a Master of Science in Guidance and Counseling.
Ivanda is the daughter of parents who inspired her to push through challenges and circumstances to reach heights that seemed unreachable. She is accomplished with over 20 years of experience in the mental health field. The experience afforded Ivanda to obtain skills in management and consultation. However, Ivanda is a therapist at heart and brings a plethora of knowledge by way of employment with the Department of Corrections which entails the epitome of most diagnoses in one area. Ivanda brings the following clinical experience in mental health to include the treatment of special population, crisis intervention and management, group facilitation, individual therapy. Ivanda Postell specializes in the following methodology of therapies: Cognitive Behavioral Therapy (CBT); Solution Focused Therapy; CPT (Cognitive Processing Therapy) for PTSD. Ivanda believes in genuineness, honesty, and integrity; this what the client should expect during each session.
Ivanda believes that as the client prepares to move through the struggles and strains of life expectancy of a more pleasant positive outcome is waiting to be embraced. Ivanda wants clients to grasp the excitement of progression through individual therapy.
Areas of Expertise include but not limited to:
Anxiety Disorders
Depression Disorders
PTSD
Schizophrenia
Schizoaffective Disorder
Psychotic Disorder
Suicide Prevention
Crisis Intervention
Grief and Loss
Stress Management
Developmental Disabilities
Borderline Intellectual Functioning
Conflict Resolution
Mood Disorders
Christian Counseling 
Populations Served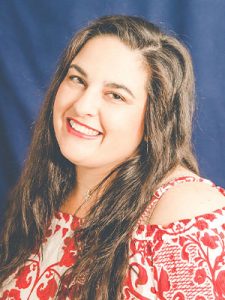 In network with:
Anthem
Blue Cross Blue Shield
Cigna
Optum
TriCare East
UBH
United Healthcare
Pending:
Self Pay Rate: $99
Jackie Ryanczak, LPC
Jackie Ryanczak is a licensed professional counselor (LPC) in the state of Georgia, and received her undergraduate degree in Psychology from the University of Georgia and her Masters in Mental Health Counseling from Wake Forest University. She spent the last three years doing community mental health in Cherokee County.  Her goal as a therapist is to provide a safe, caring and empathetic environment for her clients, so they can learn the skills necessary to get to a better place in their lives.
Through her experience she has treated teens, adults and families with a variety of issues including depression, anxiety, trauma, and co-occurring disorders. She has also worked with traditional and non-traditional couples to improve their relationships. She continues to further her education and experience through advanced trainings and professional experiences. She offers a straightforward, direct style of counseling that still maintains the caring and collaborative nature of her counseling training. She utilizes a combination of CBT and DBT therapies to provide her client's a very personal therapeutic experience.
Imagine yourself being free of self-defeating beliefs and behaviors... and living fully in the present. Let Jackie support you in your journey. You can recover from past hurts that interfere with your success, independence and joy in life.
Her areas of focus include, but are not limited to:
Mood Disorders
Anxiety Disorders
Behavioral Disorders
Severe and Pervasive Mental Illnesses
Trauma
Abuse (Emotional, Physical and/or Sexual)
Conflict Resolution
Suicide
Divorce
Parenting
Healthy Relationships
Populations Served:
Teenagers
Adults
Families
Couples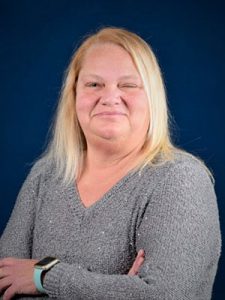 In network with:
Aetna
Anthem
Blue Cross Blue Shield
Cigna
Humana
Optum
UBH
United Healthcare
Pending:
Self Pay Rate: $120
Ramona Mott, LPC
Ramona Mott is a Licensed Professional Counselor (LPC) in the state of Georgia with over 20 years of clinical experience with children, adolescents, and adults. She is a graduate of Columbus State University with a Bachelor of Science degree in Health Science and she holds a Master of Science degree in Counseling and Psychology from Troy University. Ramona has extensive education, training and applied experience in many aspects of mental health, including substance abuse, sex offender counseling, and working with individuals diagnosed with developmental disabilities.
Ramona has over 12 years of combined experience working with the Georgia Department of Corrections and Georgia Department of Juvenile Justice; she worked in areas of crisis intervention, medication compliance, crisis stabilization, and facilitation of groups, as well as case management, individual counseling, and other areas. Ramona has experience working in the community with mobile crisis teams and crisis homes where she helped with suicidal, homicidal crisis, medication administration, referrals, behaviors etc.
Ramona believes that we all have barriers either through our own creation or due to unforeseen circumstances. Ramona assists individuals and couples in working together to come up with a solution that works specifically for them.
Areas of Special Expertise
Anxiety Disorders
Mood Disorders
Autism Spectrum Disorders
Developmental Disabilities
Stress Management
Sex Offender Treatment
Psychotic Disorders
Behavioral Disorders
Severe and Pervasive Mental Illnesses
Substance Abuse
Crisis Management
Abuse (Emotional, Physical and/or Sexual)
Conflict Resolution
Suicide
Grief
Divorce
Parenting
Healthy Relationships
Populations Served:
Children
Teenagers
Adults
Families
Couples