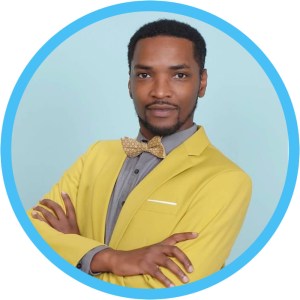 Accepting:
Anthem
Blue Cross and Blue Shield
Cigna
Evernorth
Magellan
Optum
United Healthcare
UBH
Self Pay Rate: $99: Individuals
$119: Couples/Families

Schedules: Online Only
Jaraski White, LPC
Jaraski White is a certified rehabilitation counselor, certified vocational evaluator, and licensed professional counselor. He has attained the Master of Science degree in Counseling from
Southern University of Louisiana, MBA in HealthCare Administration from University of Louisiana and Education Specialist degree from LSU in Baton Rouge, LA. Mr. White has years of experience working with clients ages 10 and up with various mental health disorders, including anxiety, depression, bipolar, schizophrenia, schizoaffective disorder, PTSD, and ADHD.
Mr. White has over 13 + years of mental healthcare experience working with different populations, including children, adolescents, and adults in inpatient hospital and outpatient settings. His expertise includes diagnosing and treating mental illness, incorporating psychotherapy and medication management interventions in addition to providing vocational and rehabilitation counseling. Mr. White's approach to treatment incorporates person-centered treatment planning which focuses on the individual.
Additionally, he engages the patient and their family in shared-decision making to create the best treatment option based on evidence-based treatment modalities.
Mr. White offers a comfortable environment where patients feel free to discuss any issue. Mr. White's goal is to help the client learn how to reduce the frequency, intensity, and duration of  their symptoms while helping the client improve their quality of life.
Areas of Expertise include but are not limited to:
ADD/ADHD
Anxiety Disorder(s)
Bipolar/ Mood Disorder(s)
Depression Disorder (s)
Grief and Loss
Behavior Modification
Personality Disorder
Psychotic Disorders including Delusional Disorder, Schizophrenia Disorder, and Schizoaffective Disorders
PTSD
Stress Management
ODD
Trauma Responsive Treatment
Populations Served
Children and Adolescents
Adults
Geriatric