Westminster Counselors
---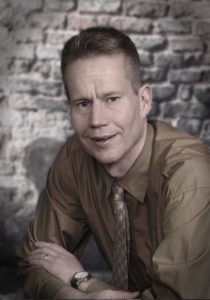 Chris Saxon, M.A., LPC, LAC
Chris' passion is helping people as they struggle with life choices, changes, and experience. He collaborates with his clients to develop treatment goals, focusing on solutions clients have tried and offering new solutions and perspectives on the problem. Chris tailors therapy to meet clients' needs and offers cognitive behavioral, existential, motivational interviewing, and solution-focused approaches.
Chris grew up in a family that served as a therapeutic foster home. His life experience includes living and teaching in Asia as well as working as a white water rafting guide. He has earned a master's degree in philosophy from Biola University and a master's degree in counseling from Colorado Christian University. Chris began his counseling career working with at-risk youth and inpatient addiction treatment. He has also worked as a clinical supervisor for a methadone clinic.
Offering an empathetic approach, Chris offers therapy to individuals and couples struggling with:
Addiction
Adolescent development issues
Anger management
Anxiety
Clinical supervision
Couples' therapy
Depression
Grief and loss
Life changes
Play therapy
Trauma and PTSD
And more
When life seems overwhelming, we often isolate ourselves and create destructive patterns to help us cope. These are short-term solutions which do not solve the problem in the long run. Counseling creates opportunities to move beyond survival and experience life and relationships more deeply.
---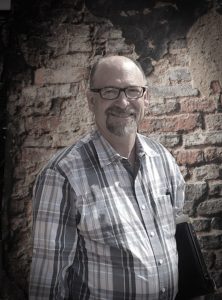 Dale Wightman, LPC
Dale helps adults and youth to manage their moods, anxiety and anger, heal from trauma and loss, repair relationships, and reach important decisions. Dale is understanding, easy to talk to and creative at drawing out new alternatives. He will help you to weigh options, reach decisions and make new choices that will take you in a better direction. You may see in yourself the potential of building the courage and boldness to restore and strengthen relationships, enjoy a sense of wellbeing, accept success, earn happiness, embrace growth, and pursue excellence.
Dale works best with couples and individual clients that are struggling with the following issues:
Adjustment disorders
Anger Management
Anxiety disorders
Adolescent Psychology
Depression
Couple Therapy
Grief and loss
Obsessive Compulsive Disorder
Phobias, panic disorders
Dale is a Licensed Professional Counselor with a Master's degree in Counseling from Colorado Christian University. He has two grown children and lives with his wife of 32 years in Littleton.
---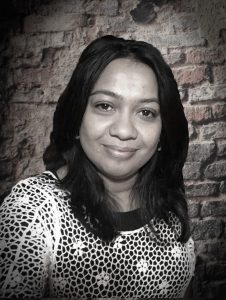 Hishara Jansz, LMFT
Hishara is a licensed Marriage and Family therapist who works with children, adolescents, adults, families and couples from diverse cultures. She uses a holistic, client-centered, cultural-oriented and strength-based perspective in her work. She treats a wide range of individual and relational issues, meets people where they're at in their journey towards healing and works within their reality to help them recognize and build on their own strengths and resiliencies to face and overcome challenges.
She specializes in the following areas:
Anxiety
Depression
Couples therapy
ADD/ADHD in children and adults
Parenting issues
Child/adolescent counseling
Mood Disorders
Hishara's previous work experience includes working with survivors of domestic violence, working with families at risk of abuse and neglect, and working in the field of community mental health. She has volunteered as a crisis hotline counselor, as a trauma counselor for survivors of the tsunami in South Asia, and as a Crisis Responder with the Aurora Community Crisis team over the last several years.
Hishara grew up in the island of Sri-Lanka and African countries of Zambia and Botswana, and immigrated to the US as a young adult. She earned a Masters degree in Psychology in 1999 and a Masters degree in Marriage and Family Therapy in 2005 from the University of Houston in Clear Lake, Texas. She has several professional publications, honors and awards including Who's Who Among Students in American Universities and Colleges.
Hishara believes in the inherent goodness of mankind which is her driving force for being a helping professional. She considers it a privilege to be able to offer solace and support to people in their times of distress and need.
---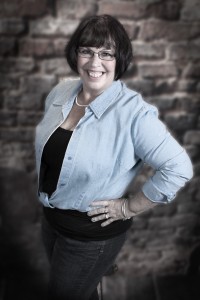 Lori Montel, MBA, CLC
Lori Montel is a certified life coach. She works with an action-oriented, individual plan focusing on your growth. As your coach, she is your motivator, supporter and cheerleader that encourages you to take the steps you need to change your life.
You will work together to unfold your "wants" to clarify your goals that are achievable steps for you. This is a self-discovering journey whether you are wanting to be a happier person, making a life change, overcoming self-limiting patterns, career move or fine tuning you — Lori is here for you.
These past few years, life has presented Lori with many of her own challenges and opportunities. During that time is when she made the decision to become a certified life coach. She was able to use her experience and passion to help others, and it became a very rewarding career.
Her education consists of a master of business education, a bachelor of science in technology management, early childcare director certification and life coach certification. She's a very creative person who enjoys a variety of activities. She also paints, makes silk wedding bouquets and is a designer for Origami Owl.
---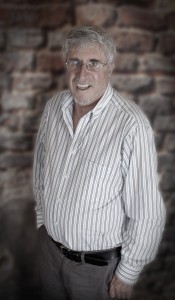 Jacob Rosenthal, LPC
At the core of Jacob Rosenthal's repertoire of therapeutic styles and techniques is humanistic psychology, an approach that emphasizes viewing the individual as a whole and complete person. He believes that each one of us has the potential to live a happy, meaningful life, full of purpose, creativity and self-expression.
Jacob works with his clients to establish their needs and the most appropriate approach from which to address them. These approaches include methods such as EMDR, mindfulness, cognitive behavioral therapy and debt orientated brief therapy.
Jacob was born in Poland, and studied in Israel — where he received a Bachelor of Arts in Social Work with additional certifications in individual, group and family therapy. He began his work with diverse populations and individuals in therapeutic communities and later established a private practice.
Jacob served as a therapist in the reserves and has experience with disaster relief and population crises management. He received his master's degree in counseling from UCCS in 2012, and has practiced as a Licensed Professional Counselor since that date. The career choices that Jacob has made over the years stem from his deep understanding and compassion for that which makes us human.
Focused on premium care, Jacob offers individual and couples therapy including help for:
Depression
Anxiety
Anger management
Grief and loss
Trauma and PTSD
Illness
Life changes
Self-esteem
And more
Often, a lack of drive, passion, or a sense of purpose can take the joy out of our lives; particularly, when accompanied by grieving or depression. Large or frequent life changes can leave us feeling anxious and overwhelmed, leading to difficulties in unrelated areas the most vulnerable of which are our relationships and our creativity. This is all part of what makes us human and these are the issues that we bring to Therapy so that we can address them and move forward into a life full of meaning and joy.
---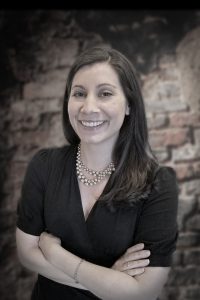 Marissa Battagalia, PhD
Based on her clinical training and experience over the years, Dr. Battaglia believes that therapy is a challenging, dynamic process in which guidance and support are key elements to helping clients overcome any issue. Educated in the empirically supported treatments of Cognitive Behavioral Therapy and Structural Family Therapy, Dr. Battaglia initiates therapy by collaborating with clients and their families to identify their purpose for therapy and treatment goals. She assists clients with increasing their awareness and gaining insight, while teaching adaptive coping strategies and applying these skills to everyday life.
Dr. Battaglia works with clients of all ages and specializes in the treatment of following issues and disorders:
Anxiety disorders
Eating disorders
Obsessive compulsive disorder
Depression and mood related disorders
Self harming behaviors
Self esteem issues
Stress management and relaxation training
Coping with chronic illnesses
Dr. Battaglia is a Licensed Clinical Psychologist who received her Master of Science and Doctorate in Clinical Psychology from Rosalind Franklin University of Medicine and Science in North Chicago, Illinois. She completed her last year of training as the postdoctoral fellow in the Eating Disorders program at The Children's Hospital in Aurora, Colorado. Dr. Battaglia also has specialized training in Exposure and Response Prevention to treat Obsessive Compulsive Disorder.
Outside of work, Dr. Battaglia values the simple pleasures in life, enjoys traveling, and visits with family and friends.
---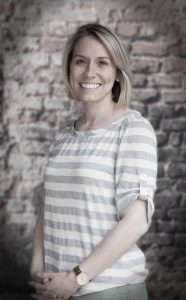 Brittany Seymour, LCSW
Brittany is a licensed clinical social worker, and earned her master's degree at the University of Chicago from some of the most knowledgeable and effective providers. She understands that beginning counseling and committing to treatment can be intimidating. Therefore, she provides a warm and non-threatening environment where you are able to grow and learn to live a happier life.
So many things in life can prevent us from feeling fulfilled. With clinical expertise she will help you eliminate negative emotions impeding your quality of life. Areas of focus include but are not limited to:
Weight issues
Relationship Problems
Depression/Feelings of hopelessness
Anxiety
Destructive Stress
And the daily challenges of everyday life
Your treatment will focus on your strengths and allow you to individualize your road to change.
---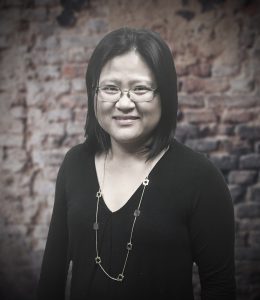 Yuko Kishimoto, PhD
Yuko Kishimoto is licensed psychologist who enjoys providing both therapy and psychological/psychoeducational testing services. When working with her therapy clients. Yuko integrates existential and relational approaches with cognitive-behavioral and mindfulness techniques. Yuko enjoys working with clients from diverse backgrounds and paying attention to cultural variable that may play a role in the therapeutic relationship.
Yuko's counseling services best align with clients that face the following challenges:
Anxiety
Depression
Mood disorders
Occupational Issues
ADD/ADHD
Psychological Testing
With regard to her testing services, Yuko currently offers IQ testing, educational testing and ADHD testing services. Common referral questions that Yuko can assist with include: Do I have an intellectual disability; Do I have a learning disorder; Do I have ADHD symptoms.
Yuko started her graduate training at a school psychology program and completed her doctoral degree in counseling psychology at the University of Houston. Her predoctoral internship training was completed at TX A&M University's student counseling service. Her previous experiences include working at college counseling centers, public school setting and private practice settings.
---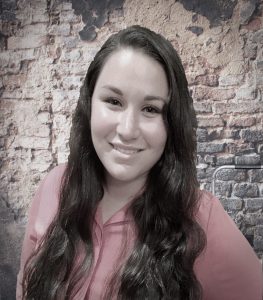 Paulina Siegel, LCSW, CAC II
Many of us experience difficult roadblocks throughout life. Learning the tools to cope with these barriers is possible and achievable. Although it may seem daunting, change is always within arm's reach. Using Acceptance Commitment Therapy as well as other Cognitive Behavioral Treatments, Paulina Siegel helps her clients examine the thoughts, emotions, and behaviors that are perpetuating struggle. Together, they identify new choices and practices that help clients transform the way they show up in life.
Her areas of clinical expertise and specialization include:
Addiction (Substance Abuse)
Anxiety/Depression
OCD (Obsessive Compulsive Disorder)
Personality Disorders
Co-Dependency
Anger Management
Self-Esteem
ADHD
Trauma/PTSD
LGBTQI Issues
Sexual Deviancy
Life Transitions
Paulina received her LCSW from the University of Denver. She is also a Certified Addiction Counselor, and has worked with adolescents, young adults, and adults. Paulina values and honors each individual's unique journey through her warm and honest style. Together, Paulina and her clients work to process earlier experiences, address current day concerns, and gain the skills necessary for long-term change. She looks forward to being part of each client's courageous path.
---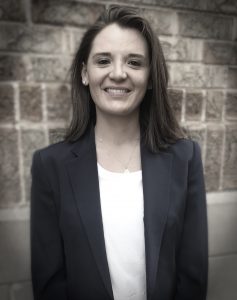 Jessie Huffman, LSW
Jessie is a licensed social worker who specializes in work with children and teens. She comes from a strengths based perspective and believes that children naturally gravitate towards healing when they are given a safe and therapeutic environment to work through challenges. Her work has brought her experience in the following areas;
Behavior issues and modification
ADD/ADHD or ODD
Parenting, Co-parenting and family issues
LBGTQI/ gender identity
Depression and Anxiety
Grief and loss
Trauma
Low self-esteem
Bullying issues
She received her Master's degree from the University of Denver, where she chose a concentration in Family Systems due to her love of working with youth and their families. Jessie primarily utilizes directive and non-directive play therapy, however every child is unique and has a unique set of needs, which she continually reassesses throughout their time in therapy. Jessie loves working with children and seeing them overcome detrimental feelings or behaviors. Once these challenges have been integrated and worked out, it opens the door for a child to thrive in all areas of his or her life. Jessie feels privileged to be a facilitator in this therapeutic process.
---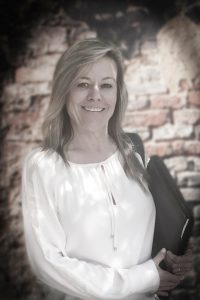 Angela Carton, LPCC
Angela's greatest reward as a counselor is assisting her clients to explore ways to make the changes in their lives that are needed in order to have hope and success in their future. She believes that we all have situations in our lives where we need someone to talk to who really listens in an empathetic and non-judgmental manner – a safe place to explore the issues and concerns that prevents one from living a full and happy life. Angela is skilled in the following areas of counseling;
Anxiety and Depression (with all ages)
Anger Management (with all ages)
Gender Identity (with all ages)
Trauma (with all ages)
Couples Counseling and Infidelity
Grief and loss
Parenting issues
Behavioral Issues with young children related to ADD, ADHD, ODD, Divorce, Separation anxiety and Adjustment Disorders
Angela earned her Masters of Science Degree in Mental Health Counseling from Capella University of Minneapolis, MN in 2015. She holds a LPCC license in the state of Colorado and LPC Intern license in the state of Texas. Her internship and post graduate experience includes working in group and individual settings in a psycho-educational environment with court mandated clientele. These groups included counseling for sex offenders, violent people, individuals with substance abuse issues and parenting classes. .
---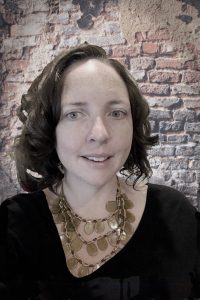 Kate Kelly, LCSW
Kate is a licensed clinical social worker that believes that each of us has strengths and abilities that often exceed our own recognition. She can help you find yours. With over 13 years of experience providing outpatient therapy there are few problems that she doesn't have experience treating. She is adept at being supportive and challenging at the same time, and works well with adolescents and adults of all ages.
Areas of focus include but are not limited to:
Trauma Recovery; EMDR
Anxiety Disorders
Substance dependence and abuse; dual diagnosis
OCD
Eating disorders
Grief and Loss
GLBTQ
Kate is a licensed clinical social worker who earned her master's degree at the University of Maine and is excited to bring her learning and expertise to the state of CO. She is also trained in EMDR which is a proven method with great results with trauma clients. Kate works evening and weekend hours.
---