Sterling VA Counselors and Coaches
In network with:
Aetna
Anthem
BCBS
Cigna
Highmark
Humana
Magellan
Multiplan
Optima
Optum
Sentara
UBH
United Healthcare
In process of being in network with:
Beacon Health Options
Tricare
Self Pay Rate: $65
Alexandra Keirstead, LPC
Warm and friendly, known for her infectious smile and positive outlook, Alexandra characterizes herself as a cheerful, compassionate counselor.  She understands the effort it requires to seek and use counseling.  Many people struggle with mental, emotional, and life issues, and Alexandra sees tremendous hope for those who make the effort to reach out to find help.
Alexandra is a Licensed Professional Counselor with a varied background in teaching, banking, and national corporations marketing and customer service.  Alexandra's BA in Modern European History and Music from Brown University and MACC from Gordon-Conwell Theological Seminary inform her support of the client's culture and worldview.  Her systems-focused approach views the client in an environment of relationships, occupation, and culture.  Individuals, couples, and families have internal and external influences in addition to mental health, developmental, and life-stage transitions challenges.  As a person-centered counselor, Alexandra seeks to support the client in identifying and achieving their own goals for the life they prefer to lead.
Alexandra's clinical experience includes individual, couple, and family therapy; mental health issues including anxiety, depression, bi-polar, ADHD, PTSD, and complex trauma; and work with domestic violence and sexual abuse survivors and perpetrators.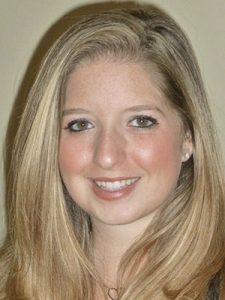 In network with:
Aetna
Anthem
BCBS
Beacon Health Options
Cigna
ComPsych
Highmark
Humana
Humana-Military
Magellan
Medicare
Multiplan
Optima
Optum
Tricare
UBH
United Healthcare
In process of being in network with:
Self Pay Rate: $99
Erika Flax, LCSW
Erika is excited to join the Thriveworks team as a therapist.  She has been providing therapy and mental health services professionally since 2011, and in the Northern Virginia region since 2013. Through her years of experience, she has developed a passion for helping those who find themselves stuck in the throes of depression and anxiety, and medications are only partially treating the illness. Erika is a strong believer in the effects of psychopharmacological therapy, but understands that without alternative coping strategies and behavior changes, relief and recovery are less likely to be obtained.
Erika has experience working with a wide array of diagnoses, but has special interests in serving those struggling with grief/loss, depression, anxiety, eating disorders, substance use, and major life changes. Clients can expect person centered individual and family therapy with a focus on behavioral interventions including DBT skills and CBT.
When Erika is not serving the community, she enjoys spending time with her family and dog.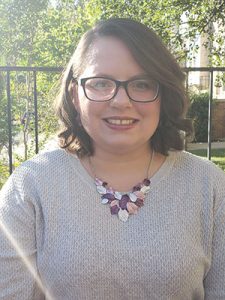 In network with:
Aetna
Anthem
Beacon Health Options
Blue Cross Blue Shield
Cigna
ComPsych
Highmark
Humana
Humana-Military
Multiplan
Optima
Optum
Tricare
UBH
United Healthcare
In process of being in network with:
Self Pay Rate: $99
Mylisa Ickes, M.Ed., LPC
Lisa is a licensed professional counselor who received her Master's Degree in Clinical Mental Health Counseling from Kent State University in Ohio as well as a Bachelor's Degree in Psychology from The University of Akron, Ohio. She has experience providing person-centered, cognitive behavioral (CBT), and dialectical behavior (DBT) therapy to clients in private practice, community , crisis intervention, and outpatient settings. Lisa offers clinical expertise to children, adolescents, adults, families, and couples in areas which include, but are not limited to, mood disorders (i.e.: anxiety, depression, bipolar disorder), obsessive compulsive disorder, PTSD, low self-esteem, stress/life management, grief and bereavement, relationships, parenting skills, behavior modification, and ADHD.  Lisa has a down-to-earth, non-judgmental style that encourages self-expression and a positive therapeutic relationship.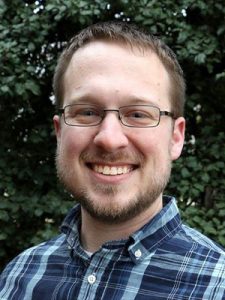 In network with:
Anthem
BCBS
Beacon Health Options
Cigna
Highmark
Humana
Magellan
Medicare
Multiplan
Optum
UBH
United Healthcare
In process of being in network with:
Self Pay Rate: $130
Sean Hayes, PsyD
Therapy can be a frightening idea, but you're already making the first, courageous steps!  I aim to make the following steps comfortable by forming warm, genuine relationships with my clients from the first session.  You need to be heard, but it's easier to share what you're experiencing if you are comfortable with your therapist.
Now that you're considering seeing a new therapist, whether it be for the first time or as a continuation of previous therapy, I hope that you will consider making an appointment with me.  My approach towards therapy is integrative, meaning I have training in several types of therapy (psychodynamic, CBT, systems, etc.), and I use those types together in a way that fits for each client.  I welcome children, adolescents, and adults with a wide range of needs, and I am happy to see couples.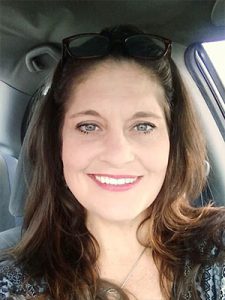 In network with:
Anthem
BCBS
Beacon Health Options
Cigna
Highmark
Humana
Optima
Optum
UBH
United Healthcare
In process of being in network with:
Aetna
Magellan
Multiplan
Tricare
Self Pay Rate: $65
Taylor Shay, LMFT
Taylor Shay is a Licensed Marriage and Family Therapist and a Virginia Board of Counseling Certified Supervisor. She has over 16 years of experience working with children, adolescents, and adults in individual, family, couples, and group counseling. She has worked in a variety of clinical settings, including home-based services, inpatient and outpatient dual diagnosis programs, and psychiatric in-patient hospital settings. She has been a clinical director and supervisor for the past 9 years and during that time has always made it a priority to continue facilitating direct client care. Taylor has worked with clients struggling with depression, anxiety, mood disorders, self-esteem and self-confidence issues, substance abuse issues, trauma, eating disorders and/or body image issues, educational/vocational issues, anger management, PTSD, personality disorders, divorce and separation, infidelity, domestic violence, codependency, assertiveness and communication skills, crisis management, suicidal and homicidal ideation, self-injurious behavior, difficulties with emotional regulation, grief and loss, parenting issues, LGBTQ support and gender related issues, culture/race/ethnicity identification and value clarification, stage of life issues, behavioral difficulties, stress management, interpersonal and relational difficulties, family of origin issues, cross addiction, obsessive-compulsive disorders, child and adolescent issues, and peer relationship issues. She specializes in helping couples and families reduce communication (verbal and non-verbal) triggers, reach emotional regulation and understanding, and work through difficult relational and interpersonal issues. 
Read More
She is passionate about the work she does with her clients and clients find her warm, friendly, caring, and direct. Taylor utilizes a variety of evidenced based practices, including, but not limited to, CBT, Motivational interviewing, Relational, Solution Focused, Strength- Based, Rational Emotive Behavioral Therapy, Client Centered Therapy, Family Systems, Gottman Method, Family/Marital, and Acceptance and Commitment Therapy. Taylor utilizes various techniques and interventions to ensure that treatment is individualized and to ensure the best possible results for clients to reach their treatment goals and increase ability to improve all areas of their lives.
Taylor believes that everyone deserves therapy and that therapy is a massage for the mind. Engaging in therapy does not make something "wrong" with you. It allows people to remind themselves of what is good and working in order to increase overall happiness and increase the "good".  Taylor's style of therapy is positive direction and guidance throughout the therapeutic experience and believes strongly that therapy is a collaborative experience and that clients are the experts in their life. Taylor strives to assist clients in empowering themselves to create positive change in their lives and develop a deeper understanding of how "problems" develop and can be corrected.