Sterling VA Counselors and Coaches
Julian Badawy, LCSW
Welcome, my name is Julian Badawy and I have been a practicing Clinical Social Worker for the last 5 years. My theoretical approach involves an integration of techniques including; CBT, DBT, Mindfulness, Motivational Interviewing, Acceptance and Commitment Therapy and Solution-Focused Therapy.
Growing as an individual, developing my values and finding meaning and purpose, has led me directly to the field of mental health. Therefore, nothing provides me greater satisfaction than offering support and guidance in the pursuit to reflect and resolve internal and external conflicts. I am currently working with individuals who are struggling with:
Addiction
Attachment
Anxiety
Depression
Mindfulness
Emotional regulation
Trauma
In our work together, you will have great autonomy and control, regarding the focus of the therapy. My role is to provide a mirror for you, to obtain greater awareness from which, one can develop self-love/acceptance and freedom from patterns and conditioning. It is my belief that each person is innately whole and complete. Throughout our lives, various events render us feeling fragmented and separated from others and ourselves. Therefore, it is a great challenge and opportunity to reconcile a deep sense of connection, a sense of freedom and a life characterized by balance. I sincerely hope we may cross paths and that I may be part of your growth and healing process.
---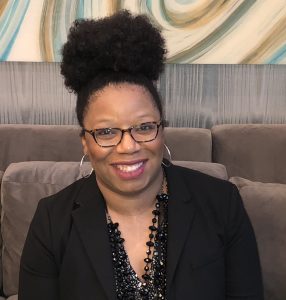 Zaya Kuykendall, MA, LMHC, LPC
"Do you ever feel like you just need to reset, to get a tune-up so to speak? You are not alone, if you have. Life happens fast! At times it can be hard and we, as mere humans, have to fight to find balance. That balance, reset button, tune-up is within you and as my client I will assist you in finding it. I will take the time to help you reconnect with yourself, regulate your emotions and assess your goals/priorities. Through a collaborative approach, we will share our thoughts, ideas and then decide how to move forward. I encourage openness, honesty - a sense of stability that will help facilitate dialogue and growth.
I have an eclectic therapeutic approach with heavy influences of Gestalt, motivational interviewing and CBT. I provide support and feedback - in order to assist clients in addressing obstacles that they may encounter in their lives. I focus on building personal strengths, obtaining 'closure' with unfinished business (road blocks) and identifying feelings/emotions. Sessions will work towards a journey of self-awareness.
I have been working in the helping field for more than fifteen years, and as a practicing psychotherapist for seven. I have a Bachelors of Science in Psychology (2000) and graduated with my Master of Arts in Professional Counseling in 2004. I have developed a knowledge base and specialization in the areas of domestic violence, child development/parenting, familial discord, women's issues, and substance abuse throughout the years. I provide therapy with children and adults in individual, group, family, couples and e-therapy platforms.
The journey of life is filled with bumps, turns, twist, manholes, road blocks & ditches; whatever the obstacles we face, we MUST stay on the road. We can not give up on self. Only on your personal road, on your journey will you find your inner calm and tranquility...let's make happiness a part of your journey."
---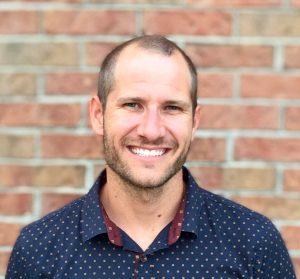 Ryan Culkin, MA
Ryan is the current Regional Clinic Director who oversees the daily operations and staffing of all Company Clinics in Virginia. He brings nearly a decade of clinical experience to Thriveworks. As a small business owner and a clinician, Ryan has many skills that make his role of growing the Virginia clinics, as well as all Thriveworks locations, imperative. While he is new to this role, his drive and passion for top-quality client services show through all of his efforts. In addition to his administrative role with Thriveworks, he is currently in the process of obtaining his LPC licensure in Virginia. Ryan is currently not accepting new clients, but possesses a vast amount of experience working with children and adolescents that are experiencing a variety of emotional and behavioral issues. Ryan received his Masters in Professional Counseling from Liberty University, and currently resides in Lynchburg, Va with his wife Rylie.
---