Our Staff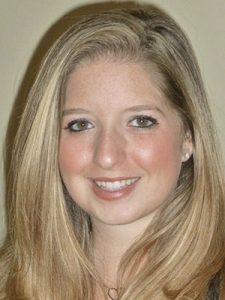 In network with:
Anthem
BCBS
Cigna
Highmark
Humana
Optum
UBH
United Healthcare
In process of being in network with:
Aetna
Beacon Health Options
CareFirst BCBS
Magellan
Multiplan
Optima
Tricare
Self Pay Rate: $99
Erika Flax, LCSW
Erika is excited to join the Thriveworks team as a therapist.  She has been providing therapy and mental health services professionally since 2011, and in the Northern Virginia region since 2013. Through her years of experience, she has developed a passion for helping those who find themselves stuck in the throes of depression and anxiety, and medications are only partially treating the illness. Erika is a strong believer in the effects of psychopharmacological therapy, but understands that without alternative coping strategies and behavior changes, relief and recovery are less likely to be obtained.
Erika has experience working with a wide array of diagnoses, but has special interests in serving those struggling with grief/loss, depression, anxiety, eating disorders, substance use, and major life changes. Clients can expect person centered individual and family therapy with a focus on behavioral interventions including DBT skills and CBT.
When Erika is not serving the community, she enjoys spending time with her family and dog.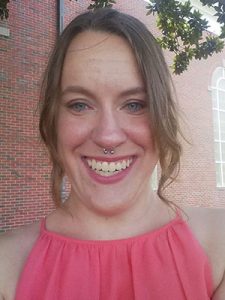 In network with:
In process of being in network with:
Aetna
Anthem BCBS
Beacon Health Options
Magellan
Multiplan
Optima
Tricare
UBH
Self Pay Rate: $65
Kristi Beroldi, LPC
I received my undergraduate education from the Harriet L. Wilkes Honors College at FAU in Jupiter, Florida. The connections that I made their helped me decide to further pursue my education in counseling. I moved to Virginia in 2013 to pursue a graduate degree in Clinical Mental Health Counseling. I graduated from George Washington University's Counseling Program in 2015. Recently, I become an independently licensed counselor in the state of Virginia. 

Over the course of my counseling career thus far, I have worked with clients on a wide variety of issues, including depression, anxiety, life transitions, and self-esteem issues, and from a range of different backgrounds. My main focus has been on working with children and adolescents; however, I do have experience working with adults on similar issues. That experienced has been gained through community-based counseling and outpatient services with youth aged 3 to 17 and adults 18 to 95 years of age. 

I take great pride in making sure my clients are comfortable and understand that I am here to help them achieve what they want, and that therapy is only what they make it. I do not have a magic wand that can make everything better, but I will walk beside them and help guide them toward their goals so that they can make it better. I always start from a person-centered approach when getting to know a new client before moving into more structured, problem-solving, and/or strength-oriented approaches.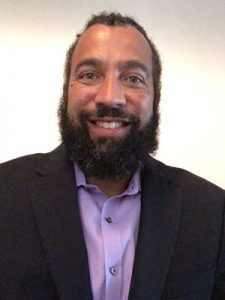 In network with:
Carefirst BCBS
Cigna
Magellan
In process of being in network with:
Aetna
Anthem BCBS
Beacon Health Options
Humana
Multiplan
Optima
Tricare
UBH
Self Pay Rate: $65
Michael Monahan, MSW, LCSW
Michael is a Licensed Clinical Social Worker who strives to support and guide his client's through challenging life experiences. He believes that change occurs by utilizing the client's existing strengths incorporated with a strong therapeutic relationship. Michael utilizes a variety of clinical approaches including CBT, DBT, solution-focused and narrative. Michael believes clients hold the key to the change they want to see.
Michael received his Master of Social Work Degree from George Mason University in 2007. Michael has over 10 years of professional experience working with children, youth and families. Michael has extensive experience empowering and engaging individuals, couples and families move toward positive changes.  Michael has a broad range of experience working with youth and adults with mental health concerns. Michael specializes in the areas of depression, anxiety, adults with childhood trauma, mood disorders, adoption issues, cultural issues, parent-child conflicts, relational discord and managing life transitions. He combines traditional talk therapy with cognitive behavioral, insight oriented, solution focused and family systems to help empower people toward the life they want.
Michael is highly effective and comfortable working with individuals as well as couples and families. Michael has extensive experience working in juvenile justice, child welfare, adoption, foster care and domestic violence services.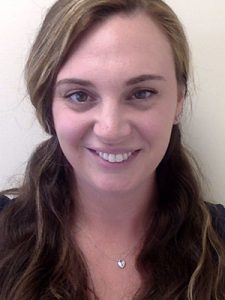 In network with:
In process of being in network with:
Aetna
Anthem BCBS
Beacon Health Options
CareFirst BCBS
Cigna
Humana
Magellan
Medicare (if possible)
Multiplan
Optima
Tricare
UBH
Self Pay Rate: $65
Sarah Biggs, LPC
Sarah received her Bachelor's degree in Psychology and Sociology from Randolph-Macon College in Ashland, Virginia and her Master's in Professional Counseling from Liberty University in Lynchburg, Virginia. 
Sarah has five years experience working in the counseling field as a community based counselor and therapeutic day treatment counselor in the school setting. Sarah has worked with populations including adults with severe mental illness, adolescents in crisis, and children with behavioral issues and families experiencing severe dysfunction. 
Sarah enjoys working with clients struggling with issues including; depression, anxiety, trauma, ADHD, interpersonal issues, anger and stress management, grief and behavioral issues. Sarah uses techniques from multiple approaches including Cognitive Behavioral Therapy, Dialectical Behavioral Therapy and mindfulness techniques.