Our Counselors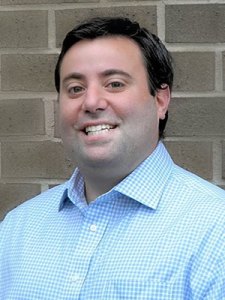 Self Pay Rate: $99
David Platt, LPC
Philosophy of Care
David Platt is a Licensed Professional Counselor (LPC) with over 5 years of experience working with clients of all ages who are struggling to cope with depression, anxiety, stress management, anger management, grief, and more.
David earned his Master's degree in Education from Rutgers University-New Brunswick, holds his K-12 School Counselor certification, and is also a National Certified Counselor (NCC). David has experience working with elementary, middle, and high school students to help solve problems and address goals in the educational, career, and social-emotional domains. Moreover, David has years of experience facilitating individual, couples, marriage, and family counseling sessions.
He has experience providing counseling services using varied theoretical frameworks, such as cognitive behavioral therapy (CBT), dialectical behavioral therapy (DBT), solutions-focused therapy, and person-centered therapy. David utilizes the approaches that will be most beneficial in addressing his clients' mental health issues and individual goals. He will always strive to provide a safe and comfortable therapeutic environment, and looks forward to helping you address your needs and achieve your goals.
Education
Masters Degree in Education
Rutgers University
Specialties
Depression
Anxiety
Stress Management
Anger Management
Grief
Self Pay Rate: $99
Melissa Albano, LCSW
Philosophy of Care
Melissa Albano is a Licensed Clinical Social Worker (LCSW) who has over 20 years of social work experience. Melissa was employed for 18 years as a case manager for a large health system. Her experience working with clients has been managing cases related to anxiety, panic attacks, depression, crisis intervention, substance abuse, and domestic violence. Melissa also worked with chronically ill clients and their families to better cope with their ongoing needs. She is passionate and experienced with counseling related to the LGBTQ+ community.
Melissa completed her Master of Social Work (MSW) at New York University. Her practice style is upfront and honest. Melissa establishes a strong working relationship with her clients to work effectively to manage concerns. She is compassionate and easy to engage with. You will work together to determine the best approach to address your current concerns. Melissa tailors sessions to the counseling style that will best work with you.
Melissa realizes how important it is to find a counselor that you can connect with to see progress during challenging times. It is important to establish a healthy relationship to move forward with managing changes in your life. Melissa would like to provide some information about herself and her counseling style, to determine if you would be a good fit. Reaching out to seek therapy is a huge step in making life changes. Melissa looks forward to working together.
Education
Masters Degree
New York University
Specialties
Stress, Anxiety
Addiction
LGBT
Grief
Depression
Relationship counseling
Family conflict
Trauma / Abuse
Sleep disorders
Parenting concerns
Career difficulties
Compassion fatigue
Miriam Toledano, PMHNP-BC
Philosophy of Care
Miriam is a Board-Certified Psychiatric Mental Health Nurse Practitioner (PMHNP-BC). She has experience treating adolescents and adults with depression, anxiety, sleep disorders, ADHD, bipolar disorder, and many other mental health conditions. Miriam is a caring and compassionate person who works diligently to provide education on the best possible treatment options and plans, including medication and non medication options.
Miriam completed her master's degree at Rowan University, graduating Magna Cum Laude, and worked at Cooper University Hospital for the past 7 years caring for patients in the hospital setting. Miriam provides psychiatric evaluations and medication management with special attention to individual needs using a holistic approach with a focus on mind and body. She believes that the best outcomes are those that are built on a foundation of trust and authenticity between patient and provider.
Miriam's goal is to develop an individualized treatment plan and help guide you on your mental health journey.
Education
Rowan University
Master of Science in Nursing
Specialties
Anxiety

Depression

Obsessive Compulsive Disorder (OCD)

Sleep or Insomnia

Stress
Stephanie Mourtos, Resident in Counseling
Philosophy of Care
Stephanie Mourtos is a Licensed Associate Counselor (LAC) in the state of New Jersey with over 4 years of experience providing therapeutic support to adult clients who are seeking help in managing the negative symptoms of depression, anxiety, trauma, and life transitional issues.
Stephanie completed her Bachelor's degree in Psychology and Master's degree in Counseling from Kean University. She utilizes cognitive behavioral, mindfulness-based, solution-focused, and emotionally-focused approaches to therapy. She understands the importance of meeting a client where they're at and is sure to prioritize the needs of every unique individual.
Stephanie seeks to establish a warm and genuine relationship with you in order to assist in building back your strengths and achieving your personal goals. As a mental health professional, she understands the importance of creating an environment for her clients to feel safe and supported. With Stephanie as your counselor, you'll be able to start making strides towards healing and personal growth.
Education
Kean University
Master of Counseling
Specialties
Anxiety
Depression
Coping Skills
Self-Esteem
Stress