Our Counselors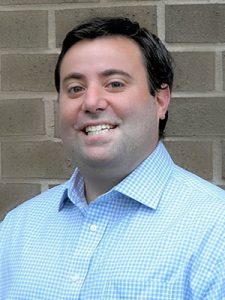 David Platt, LPC
Hello! I hope you and your loved ones are staying safe and healthy! Thank you for taking the courageous first step in your consideration to participate in counseling!
I received my Master of Education degree from Rutgers University-New Brunswick in 2015. In addition to receiving my K-12 School Counselor certification, I achieved my Licensed Professional Counselor (LPC) in New Jersey and am also a National Certified Counselor (NCC). I have experience working with elementary, middle and high school students to help solve problems and address goals in the educational, career and social-emotional domains. In addition,
I have vocational experience facilitating psycho educational groups in topics such as: depression, anxiety, stress management, anger management, grief/loss, problem solving, conflict resolution and life skills. Moreover, I have years of experience facilitating individual, couples/marriage and family counseling sessions with individuals of varied backgrounds and having diverse mental health disorders.
While I have experience providing counseling services using varied theoretical frameworks, such as Cognitive-Behavioral Therapy, Dialectical Behavior Therapy, Solution-Focused Therapy and Person-Centered Therapy, I utilize the ones that will be most beneficial in addressing my clients' mental health issues and individual goals. I will always strive to provide a safe and comfortable therapeutic environment. I look forward to helping you address your needs and achieve your goals!
Melissa Albano, LCSW
I realize how important it is to find a counselor that you can connect with to see progress during challenging times. It is important to establish a healthy relationship to move forward with managing changes in your life. I would like to provide some information about myself and my counseling style, to determine if we would be a good fit.
I have over 20 years of social work experience. I received my master's degree from New York University in 2000. I was employed 18 years as a case manager for a large health system. My experience working with clients has been managing cases related to anxiety, panic attacks, depression and crisis intervention, substance abuse and domestic violence. I have also worked with chronically ill clients and their families to better cope with their ongoing needs. I am passionate and experienced with counseling related to the LGBTQ+ community.
My practice style is upfront and honest. I feel establishing a strong working relationship with a client to work effectively to manage concerns. I am compassionate and easy to engage with. We will work together to determine the best approach to address your current concerns. I tailor our session to the counseling style that will best work with you. Reaching out to seek therapy is a huge step in making life changes. I look forward to working together.
Some of my specialties include:
Stress, Anxiety
Addiction
LGBT
Grief
Depression
Relationship counseling
Family conflict
Trauma / Abuse
Sleep disorders
Parenting concerns
Career difficulties
Compassion fatigue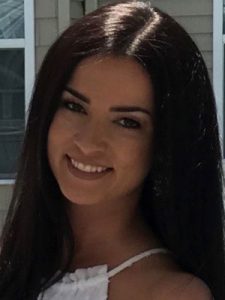 Michele Newman, LCSW
Welcome to the first step of the therapeutic process! This is a healing experience where you are entrusting another person with the shared responsibility of helping you make meaningful change in your life.
What will you get with me as your therapist?
Unconditional positive regard
Comprehensive clinical guidance you can rely on and trust
Empathetic support and validation
Sound feedback
Someone easy to engage with
Psychoeducation on the science/psychology behind the symptoms you are experiencing
What makes me qualified to be a therapist?
Bachelor's Degree in Social Work from Monmouth University
Master's Degree in Social Work from Adelphi University
Nurtured Heart Advanced Trainer Certification
10 years of field experience working at New Jersey's highest levels of therapeutic care
My choice to work in this field comes from my fundamental belief that everyone deserves to be seen, heard, and understood. I believe everything we will ever need is already within us, we just have to learn how to reconnect to who we really are so we can live the life we truly and deeply desire to. My approach to therapy is client centered: clients are the experts on their lives and determine the direction and depth of therapy. I am skilled at offering my clients the tools needed to reframe their thoughts to not only increase self-actualization and identity, but to also optimize individual strengths needed to achieve personal goals which we develop together early in our process together. It is an honor to have the opportunity to facilitate this experience for anyone who is ready to make meaningful change in their lives.
Michele's specialties/offerings:
Couple's / Marriage Counseling
Family Therapy
Individual Therapy
Psychoeducational Group Therapy
Sound/ frequency healing through signing bowls
Cognitive Behavioral Therapy
Dialectical Behavior Therapy
Mindfulness / meditation
Legal charges / probation
School based challenges
Trauma/ Abuse
Self-esteem / Identity
Stress
Anxiety
Depression
Coping with life changes
Gender/ body dysphoria
Obsessive Compulsive Disorder
Autism
ADHD
PTSD
Bipolar Disorder