Meet our Staff
Nancy Drose, LISW-CP
I'm a licensed clinical social worker in the state of South Carolina with experience helping adolescents, adults, and families manage transitions and challenges in their lives. My internships were spent working in community support agencies to include DoDs schools and eventually in the Landstuhl Regional Medical Center in Landstuhl Germany in an intensive outpatient program for soldiers with PTSD.  In South Carolina, I have been involved in the department of mental health working as an embedded counselor in middle and high schools as well as the department of juvenile justice. I have decades of experience as a military spouse and mother of two.
I like to keep therapy real yet exercise compassion while focusing on what my patient wants and is able to work on. 
I have experience helping with:
Anxiety
Depression
Anger management
PTSD
Attention deficit disorders
Parenting issues
Child abuse
Cognitive behavioral therapy
Domestic Violence
Military & Veterans Treatment
Sexual Abuse
As we know life experience is a teacher as well even if it doesn't pay in cash.  I'm gregarious but know when to be quiet. I'm capable and earnest without being overbearing and I'm compassionate without being gullible. I look forward to working with you.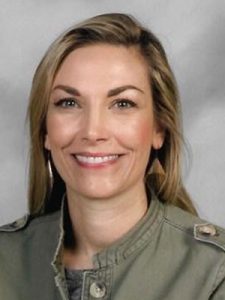 Natalie Enter, LPC
I am a Licensed Professional Counselor who specializes in working with adolescents, teens, young adults, and families. I have a Masters of Education Degree in Guidance and Counseling from American Military University and a Bachelor of Science Degree in Psychology and Social Work from Portland State University.
I have been working as a mental health clinician for over 15 years. I know that no single approach is the right one for every individual, and so I have been professionally trained in a range of modalities including Cognitive Behavior Therapy, Dialectical Behavior Therapy, Behavioral Activation Therapy, and Family Systems Therapy. I am also an Anger Management Specialist. I have a lot of experience working with individuals with anger, anxiety, depression, mood disorders, school challenges, OCD, ADHD, self-harm, suicidal ideation, conduct disorders, and family concerns. I offer a warm, safe, and non-judgmental space for individuals and families to work through life's most difficult moments.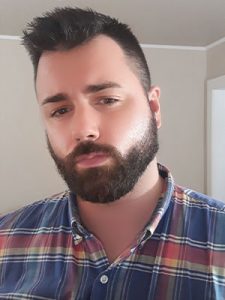 Matthew Horton, LPC
As a Licensed Professional Counselor, I have experience collaborating with individuals, families, and groups of people who desire to make significant, lasting changes to their lives through therapeutic intervention. To date, I have provided services in psychiatric hospitals, residential treatment facilities, and directly in the homes of clients ranging from preschool age to those well past retirement.
I have aided my clients in processing an array of conflicts, including:
Parenting skills
LGBTQ
Sexual trauma
Stress
Trauma
Anxiety
Behavior modification and management
Substance use
Grief and loss
Depression
Social and communication skills
Over the course of my career, I have been fortunate enough to receive training and supervision in the likes of psychoanalysis, CBT, TF-CBT, DBT, and Theraplay. I most strongly believe in the therapeutic alliance, which means that
I promise to spend time getting to know you and your unique strengths and needs, and identify any number of different interventions to provide you with the relief you deserve.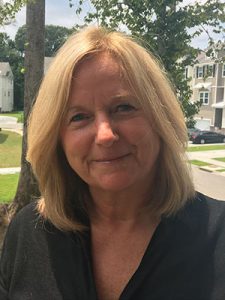 Susan Jillson, MSW, LISW-CP
I have always had a passion for serving others and decided to return to school after having children of my own, to pursue a Master's in Social Work. I graduated from Fordham University and became a counselor in a residential program where I worked with clients who were struggling with a myriad of mental health issues such as depression, anxiety, PTSD and substance abuse. I provided both individual as well as group therapy and helped to carry on the Agency's mission of reducing the barriers to treatment as well as de-stigmatizing mental health and addiction.
My approach to therapy is multi-faceted as I believe that each individual has their own unique story and therefore the course of treatment is individualized to meet the specific needs of my clients, keeping in mind of what stage of change they are in, their life stages and personal challenges. I utilize evidence-based modalities such as Dialectical Behavioral Therapy, Cognitive Behavioral Therapy and Motivational Interviewing.
I have experience helping with:
Anxiety
Depression
PTSD
Grief and loss
Substance abuse
Individual Therapy
Family Therapy
Self-esteem issues
Anger management
Stress management
I am passionate about my work and I am a strong advocate of educating my clients and their loved ones regarding the struggles with mental health and addiction issues and how these challenges may impact each other and their support systems. "Everyone deserves to be treated with dignity and respect and Our Stories help to weave and create our own unique and individual tapestries that should be shared, cherished and worn with pride."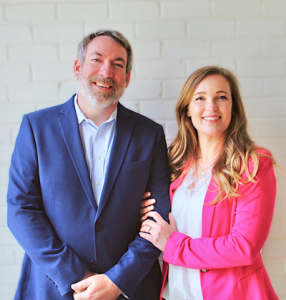 Erika & Marc Brooks
Practice Owners
Erika & Marc Brooks are the owners of Thriveworks Counseling & Life Coaching in Mount Pleasant. Married for 10 years and parents to 5 young children, they have navigated together the transition into parenthood, the loss of a parent, extended hospital stays, job transitions, and many life challenges you may be facing today. They share a passion for helping members of their community find quality counseling and therapy so we all can live happier and more fulfilled lives together. If you have any questions about the operations of the practice, Erika & Marc can be reached by email at mtpleasant.support@thriveworks.com.