Meet our Providers
Caitlin Jennings, PMHNP
Philosophy of Care
Caitlin Jenning is a board-certified Psychiatric Mental Health Nurse Practitioner (PMHNP-BC) in the state of South Carolina with 13 years of healthcare experience treating adult and senior-aged clients who are suffering from, depression, anxiety, PTSD, schizophrenia, and personality disorders, including BPD or bipolar disorder.
Caitlin earned her Master's of Science in Nursing from Eastern Kentucky University, where she is currently an adjunct professor. Prior to working as a mental health professional, she worked as a licensed massage therapist preparing her to provide her clients with a holistic approach to care. Caitlin believes each patient's story is unique and therefore she aims to individualize the treatment plan to meet her patient's needs in mind, body, and spirit. Her mission is to assist her clients in realizing they can create their own reality. She uses mindfulness, motivational interviewing, and CBT techniques to assist clients in discovering themselves again. Caitlin stays abreast of new information so that with the combination of medication and therapy her clients can achieve this goal.
Caitlin feels that each encounter is unique and important. She provides comprehensive psychiatric evaluations, immerses therapeutic techniques into each encounter, and meets a patient where they are at that time.
She strives to ensure a strong, working therapeutic alliance. Her goal is for you to find hope and follow your dreams to live the life you want to achieve.
As a young successful female, she wants to be a mentor to those who need positive support in their lives in order to make their dreams a reality.
Education
Eastern Kentucky University
Masters of Science in Nursing

Specialties
Anxiety
Depression
ADHD
Behavioral Issues
Coping Skills
Family Conflict
Grief
Pregnancy, Prenatal, Postpartum
Self Esteem
Sleep or Insomnia
Stress
Trauma and PTSD
Women's Issues
Doris Reid, PMHNP
Philosophy of Care
Doris Reid is a Board-Certified Psychiatric Mental Health Nurse Practitioner (PMHNP). Over the course of her 15 years in mental health care, she's treated adolescents, adults, and older adults suffering from a variety of mental health conditions, including anxiety, depression, ADHD, eating disorders, OCD, insomnia, trauma, PTSD, and alcohol abuse.
Doris received her Baccalaureate Degree in Nursing from Queens University—Charlotte. She then received her Master's Degree as a Family Nurse Practitioner and then received her Post-Master's degree from Washburn University as a Psychiatric Mental Health Nurse Practitioner. Her past experience includes providing services in a multitude of settings, including inpatient, internal medicine, urgent care, palliative care, long-term care, community care, and hospice.
Doris's style of practice is traditional (prescribing up-to-date, evidenced-based psychiatric medications) and/or natural treatments, which may include the use of vitamins, supplements, lifestyle modification, nutrition, exercise, therapy, or stress management. Her approach is very gentle and step-wise: She believes there are several factors that contribute to mental illness. Work together with Doris to address your unique mental health needs, and choose from a range of flexible psychiatric treatment styles to find what suits you best.
Education
Washburn University, Indiana State and Queens University of Charlotte
Masters of Science in Nursing with focus in Family Nurse Practitioner
Post-Masters in Psychiatric Mental Health Nurse Practitioner

Specialties
Anxiety

Depression

ADHD

Eating Disorders

Obsessive-Compulsive (OCD)

Sleep or Insomnia

Trauma and PTSD

Alcohol abuse
►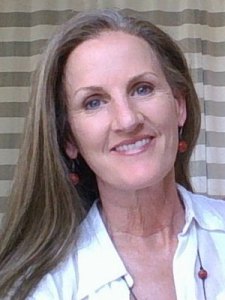 Self Pay Rate: $99
Nancy Drose, LISW-CP
Philosophy of Care
Nancy Drose is a Licensed Clinical Social Worker in the state of South Carolina with experience helping adolescents, adults, and families manage transitions and challenges in their lives. Her specialties include anxiety, depression, anger management, PTSD, parenting issues, child abuse, domestic violence, military and veterans treatment, and more. Nancy also has decades of experience as a military spouse and mother of two.
Nancy's internships were spent working in community support agencies including DoDs schools and eventually in the Landstuhl Regional Medical Center in Landstuhl, Germany in an intensive outpatient program for soldiers with PTSD. In South Carolina, Nancy has been involved in the department of mental health working as an embedded counselor in middle and high schools as well as the department of juvenile justice.
"As we know, life experience is a teacher as well even if it doesn't pay in cash," says Nancy. "I'm gregarious but know when to be quiet. I'm capable and earnest without being overbearing and I'm compassionate without being gullible. I look forward to working with you."
Specialties
Anxiety
Depression
Anger management
PTSD
Attention deficit disorders
Parenting issues
Child abuse
Cognitive behavioral therapy
Domestic Violence
Military & Veterans Treatment
Sexual Abuse
Rebekah Bailey, PMHNP
Philosophy of Care 
Rebekah Bailey is a board certified Psychiatric Mental Health Nurse Practitioner in the State of South Carolina, with training and experience treating patients with psychiatric disorders across the lifespan and across practice settings. Rebekah Bailey provides comprehensive psychiatric evaluations, medication management, and supportive therapy for patients experiencing a range of mental health concerns and diagnosis. These include but are not limited to: Depression, Anxiety, Panic attacks, PTSD, Schizophrenia, Bipolar and other mood disorders, sleep disturbances, stress intolerance and recovery from substance use. 
Rebekah has experience in several healthcare fields, including cardiac intensive care, public health- school health, critical care telemedicine, rehabilitation, nursing home care and inpatient mental health. She has practiced nursing since 2008 (14 years) with 4 years of experience within psychiatric mental health.
Rebekah strives to use a humanistic and holistic care approach. She views everyone as an individual and personalizes care to each client she meets, following evidence-based guidelines blended with clinical experience, personal observation, and intuition. 
Rebekah Bailey sees clients via online appointments only.
Education 
The University of South Carolina
Masters of Science, PMHNP Specialization

Clemson University
Bachelors of Science in Nursing
Specialties 
Anxiety and Stress

PTSD

Insomnia and other sleep disturbances

Depression

Bipolar Disorder and other mood related disorders

ADHD

Schizophrenia

Substance Use Disorder and Recovery
Tiffany Stewart, PMHNP
Philosophy of Care
Dr. Tiffany Stewart is a Psychiatric Mental Health Nurse Practitioner and Family Nurse Practitioner in the state of South Carolina. She has worked in healthcare for the past 18 years, with the last 7 as an Advanced Practice Provider. Dr. Stewart holds a Doctor of Nursing Practice degree from Clemson University, where she also teaches graduate nursing students in the area of mental health. 
Dr. Stewart's practice mission is to guide patients toward their best life by addressing the combination of mental, spiritual, and physical health. Dr. Stewart  prioritizes the respect of each patient as a unique individual, working together to develop treatment goals. Dr. Stewart treats all ages via telehealth visits and is skilled in medication management and psychotherapy. Her patients describe her as down-to-earth, approachable, and compassionate. 
In addition to direct patient care, Dr. Stewart is involved in healthcare research. Her particular interests are workplace violence prevention, cultural sensitivity in patient care, and management of mental health in healthcare workers. She is a member of the Appalachian American Alliance of Nurse Practitioners and the Gerontological Advanced Practice Nurses Association. Dr. Stewart is honored to guide patients on a path to healing through top-quality, evidence-based, mental health care.
Dr. Stewart sees clients via online appointments only
Education
Clemson University
Doctor of Nursing Practice
Specialties
Medication management

Depression

Anxiety

Insomnia

Parenting & Family Stress

Trauma & PTSD
Susan Jillson, MSW, LISW-CP
Philosophy of Care
Susan Jillson is a Licensed Independent Clinical Social Worker (LICSW) who has 7 years of experience in the mental health field. Susan has always had a passion for serving others and decided to return to school after having children of her own to pursue a Master of Social Work (MSW). After graduating from Fordham University, she became a counselor in a residential program where she worked with clients who were struggling with a myriad of mental health issues such as depression, anxiety, post-traumatic stress disorder (PTSD), and substance abuse. Susan provided both individual as well as group therapy and helped to carry on the agency's mission of reducing the barriers to treatment as well as de-stigmatizing mental health and addiction.
Susan's approach to therapy is multifaceted as she believes that each individual has their own unique story and therefore the course of treatment is individualized to meet the specific needs of her clients, keeping in mind what stage of change they are in, their life stages, and personal challenges. She utilizes evidence-based modalities such as dialectical behavior therapy (DBT), cognitive behavioral therapy (CBT), and motivational interviewing.
Susan is passionate about her work and she is a strong advocate of educating her clients and their loved ones regarding the struggles with mental health and addiction issues and how these challenges may impact each other and their support systems.
"Everyone deserves to be treated with dignity and respect and Our Stories help to weave and create our own unique and individual tapestries that should be shared, cherished and worn with pride."
Education
Fordham University
Masters in Social Work
Specialties
Anxiety
Depression
PTSD
Grief and loss
Substance abuse
Individual Therapy
Family Therapy
Self-esteem issues
Anger management
Stress management