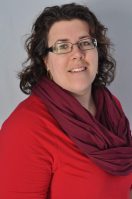 Melissa McGinness is a licensed professional counselor. She works with adult individuals, couples and families and has more than 10 years of experience in the mental health field. Her experience includes private practice, residential group work, professional therapeutic interventions to students in the public school setting, outpatient counseling, in-home therapeutic interventions to families, and crisis intervention. Melissa provides hope to clients struggling through anxiety, depression, trauma, divorce, anger, grief, and relationship issues. She uses an eclectic therapy style to help clients set and achieve goals. Her clients find her thoughtful and creative approach to be supportive and effective.
Melissa has served on the board of the local chapter of the Virginia Counselors Association and is actively involved in community mental health associations. She graduated from Liberty University earning degrees in Psychology and Professional Counseling. Melisssa also offers Christian counseling for those who wish to incorporate faith-based topics.
Melissa enjoys reading, spending quality time with her friends, cooking, and traveling. She has spent a semester studying in England and has participated in multiple community service and mission projects.