Christian Counseling: A Holistic Approach – Counselors and Coaches in Lynchburg
At Thriveworks Lynchburg Christian Counseling, we believe that therapy should deal with the whole person — your biological, psychological, social and spiritual self. Essentially what that makes you, you.
You are not just your physical form. You are not simply the thoughts in your head.
You are also a person with a connection to a greater community. You are also a person with deeper considerations about what it means to be alive, what it means to be human, what it means to have the gift of consciousness — and those considerations often inform how you live.
To focus on one area of your life while ignoring how it interplays with all others, would be to ignore major insights into what makes you the way you are, and those insights are what will help you grow into a happier, more fulfilled version of yourself.
We want to help you approach whatever you're going through, whether it's a problem at school, trouble at home, a difficult relationship, depression, addiction or anxiety, and analyze those experiences in light of your faith.
What is Christian Counseling?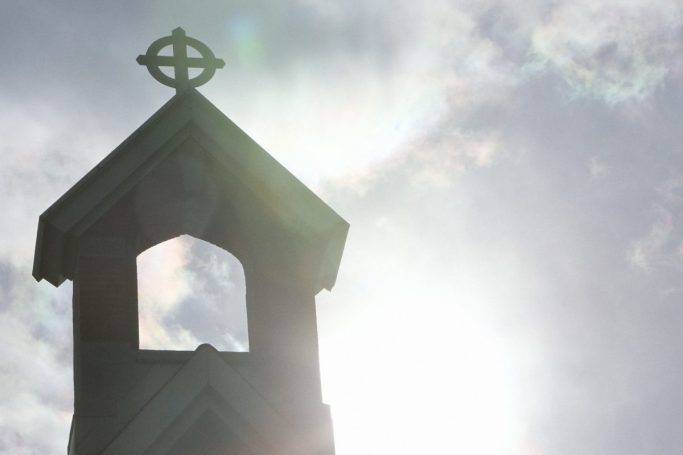 What we do is not Christian counseling in the sense of pastoral counseling, which is when a trained member of the clergy (or a counseling professional with in-depth ministry/theological training) provides therapy services.
This Christian counseling we provide is more about addressing your life issues and opportunities in relation to YOUR faith. Our Christian counselors are believers, yes, but they don't believe it is their job, nor in your best interest, to evangelize or push their interpretation of the Bible on you.
Your first session
When you first come in for an appointment, you fill out an intake form that contains the following question:
"What is your religious background/involvement?"
We want to talk about what you want to talk about, what's important to you and how those things interact with your daily life, career and relationships. If faith in Christ is part of that conversation, then we will incorporate it into our sessions:
For example:
What insights does your faith offer about the particular issue your struggling with?
What does scripture say?
How does what you believe align with your actions?
[NOTE: If you're not a Christian (e.g., Muslim, Jewish, Christian, atheist, agnostic, etc.) but still would like your beliefs incorporated into your sessions, that's great! Even if your clinician doesn't share your worldview, he or she will still be well-equipped to talk to you about your life in relation to your faith from a place of mutual respect — and with the goal of improving your well being.]
Your therapy sessions are about YOU and your thoughts and experiences. Our therapists will work with you in understanding what it means to find congruence between your faith and the way you live your life.
Appointments Available within 24 Hours
We believe that everyone can benefit from counseling and coaching, no matter what their gender, religion, orientation or age, and that the sooner you begin experiencing therapy's benefits, the better.
That's why, when you call us for a session, you won't reach a voicemail but an actual person who will schedule your first appointment for the same week, if not within 24 hours, and you'll be able to get started on the path to change.
Also, to make counseling even more accessible, we accept many insurance providers, and have available session times that fit your schedule. And through our subscriber program, you can also have phone and email access to your counselor, along with other benefits.
You can change. You can thrive. We can help. Call us today at 434-528-3268.
►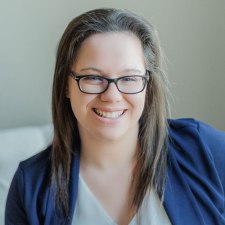 Self Pay Rate: $99
Jeanie Felty, LPC
Philosophy of Care
Jeanie Felty is a Licensed Professional Counselor (LPC) in the state of Virginia who has 6 years of experience providing therapeutic services to individuals in a variety of outpatient settings. She has a passion to support those seeking help with perinatal mood and anxiety disorders, perinatal loss and infertility, trauma and adjustment issues, depression, bipolar disorder, anxiety, and life transitions. She is trained in perinatal mental health, trauma crisis response, Christian counseling and is an adoption competent counselor.
Jeanie completed her Master's in Professional Counseling at Liberty University. She utilizes an array of therapy strategies with respect to each client's unique needs and goals as the foundation of a successful counseling experience. She often uses approaches such as cognitive-behavioral, mindfulness-based, person-centered, solution-focused, and narrative therapies. She strongly believes in a collaborative treatment process to build a secure and motivating therapeutic relationship.
Jeanie recognizes that the process of therapy can feel daunting at times and is honored to come alongside those individuals who wish to focus their well-being as they navigate the challenges and opportunities of life.
Education
Liberty University
M.A. degree in Professional Counseling
Specialties
Perinatal Mood and Anxiety Disorders
Perinatal Loss and Infertility
Trauma Disorders
Adjustment Disorders
Grief and Loss
Mood Disorders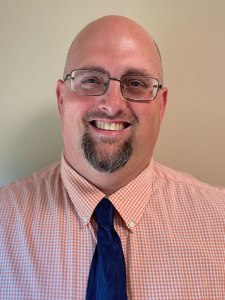 Self Pay Rate: $99
Chad Steele, LPC
Philosophy of Care
Chad Steele is a Licensed Professional Counselor (LPC) in the state of Virginia who has over 14 years of experience in the mental health field. His specialties include depression, anxiety, trauma, stress management, self-esteem, relationship issues, child and adolescent issues, anger management, autism, parenting, grief, Christian counseling, and life transitions.
Chad has provided mental health services in a variety of settings and with a variety of clients. He has worked with children and adolescents in the residential, inpatient, and outpatient settings. He conducts clinical assessments and provides outpatient therapy in addition to supervising a number of counseling residents. In addition to working with children and adolescents, Chad has received training in anger management, the Collaborative Problem Solving model, and marriage and family therapy.
Chad received his Bachelor of Arts from Johnson University (Tennessee) and his Master of Education degree from the University of Lynchburg. He utilizes collaboration, goal setting, strength-based, cognitive behavioral therapy (CBT), and solution-focused approaches to counseling. He believes that flexibility, increasing awareness, and creativity are key to meeting the needs of his clients. Chad wants to establish a helpful relationship where clients can chase their goals and become their best selves.
Education
Master's in School Counseling
University of Lynchburg
Specialties
Depression

Anxiety

Trauma

Stress Management

Self-Esteem

Relationship Issues

Child & Adolescent Issues

Anger Management

Autism

Parenting

Grief

Life Transitions

Christian Counseling

Crisis Intervention

Developmental Disorders

Sexual Abuse

Men's Issues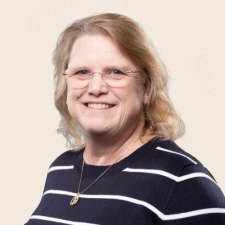 Self Pay Rate: $99
Kimberly Plourde, LCSW
Philosophy of Care
Kimberly Plourde is a Licensed Clinical Social Worker in the states of Maine and Virginia with many years of experience in the fields of mental health and child welfare. We are all impacted by traumatic events or serious life stressors, which can make us stronger. Kimberly has a desire to help people find the strength and joy that can come through healing the wounds from those events. Kimberly enjoys working with individuals, couples, and families. She brings a warm and friendly approach to this very important process.
Kimberly has been trained in trauma-focused cognitive behavioral treatment as well as motivational interviewing skills. In 2021, Kimberly completed training in Brain Health Coaching Certification (BHCC) with Dr. Daniel Amen.
She received a Master's degree in social work from the University of New England and a Bachelor's degree in social work from Gordon College.
Kimberly has been a member of ASWIS (Alliance of Social Worker in Sport) since 2020 and has been listed in the United States Olympic & Paralympic Committee Mental Health Registry since 2020. She has a history of participating in interscholastic and intercollegiate athletics as a player and coach. Kimberly played in professional athletics (WNFL) as well as senior Olympics. She has also worked with college and Olympic athletes assisting them to improve their personal lives and positively improve their athletic performance.
Education
University of New England
Master of Social Work
Specialties
Couples Counseling
Family Therapy
Christian Counseling
Grief/Loss
Peak Performance
Trauma-focused Cognitive Behavioral Therapy
Motivational Interviewing
►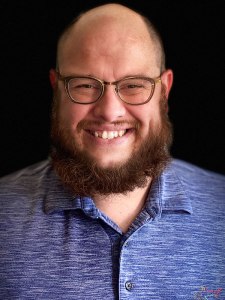 Self Pay Rate: $99
Bryan John Prinzivalli, LPC, LMFT
Bryan has over a decade of experience in the mental health profession. Since obtaining his professional license in VA in April 2014, he has worked in clinical settings to assist children, adolescents, adults, and couples with finding the clinical support and healing needed to move beyond past experiences.
Bryan's areas of specialty include ADHD, PTSD, depression, anxiety, relationship issues, ODD, Conduct Disorder, Autism Spectrum Disorder, and Reactive Attachment Disorder. I enjoy working with children of all ages, adults, couples, and families to help clients make lasting change take place both in the child and the family dynamics.
Bryan worked in out-patient counseling, school based and after-school counseling programs, residential settings, and community-based mental health. He studied at Davis College in Johnson City, NY and received a Bachelor of Religious Education in Christian Ministries. He continued his education at Liberty University in Lynchburg, VA and received a Master of Arts in Marriage and Family Therapy.
Anxiety
Depression
ADHD
PTSD
Trauma
Relationship Issues
Oppositional Defiant Disorder
Autism Spectrum Disorders
Family Dynamics
Christian Counseling