Christian Counseling: A Holistic Approach – Counselors and Coaches in Lynchburg
At Thriveworks Lynchburg Christian Counseling, we believe that therapy should deal with the whole person — your biological, psychological, social and spiritual self. Essentially what that makes you, you.
You are not just your physical form. You are not simply the thoughts in your head.
You are also a person with a connection to a greater community. You are also a person with deeper considerations about what it means to be alive, what it means to be human, what it means to have the gift of consciousness — and those considerations often inform how you live.
To focus on one area of your life while ignoring how it interplays with all others, would be to ignore major insights into what makes you the way you are, and those insights are what will help you grow into a happier, more fulfilled version of yourself.
We want to help you approach whatever you're going through, whether it's a problem at school, trouble at home, a difficult relationship, depression, addiction or anxiety, and analyze those experiences in light of your faith.
What is Christian Counseling?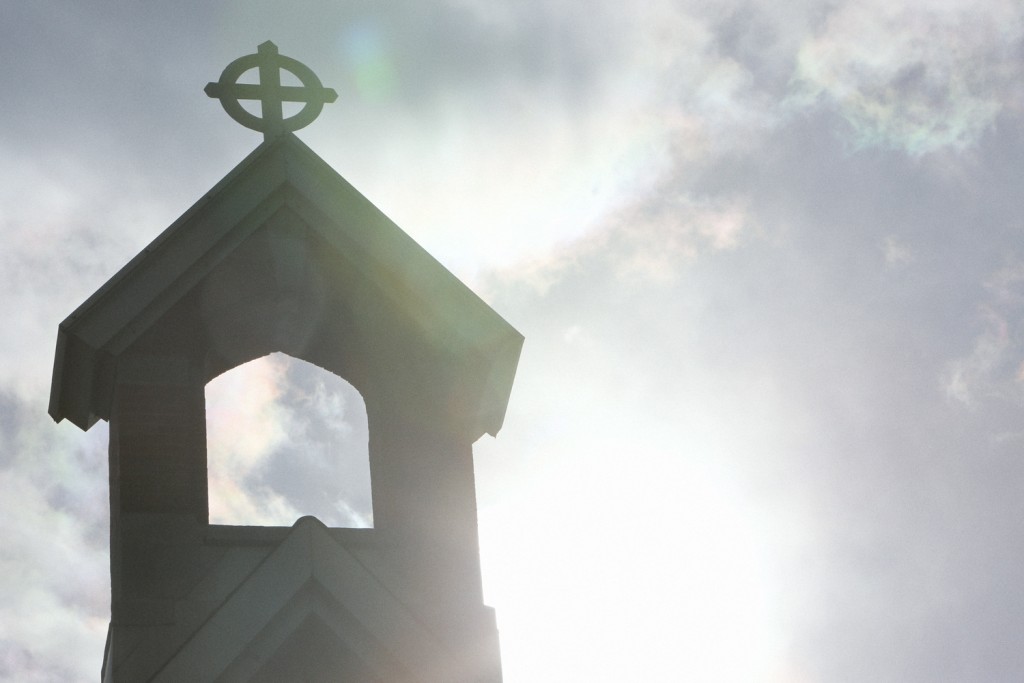 What we do is not Christian counseling in the sense of pastoral counseling, which is when a trained member of the clergy (or a counseling professional with in-depth ministry/theological training) provides therapy services.
This Christian counseling we provide is more about addressing your life issues and opportunities in relation to YOUR faith. Our Christian counselors are believers, yes, but they don't believe it is their job, nor in your best interest, to evangelize or push their interpretation of the Bible on you.

Your first session
When you first come in for an appointment, you fill out an intake form that contains the following question:
"What is your religious background/involvement?"
We want to talk about what you want to talk about, what's important to you and how those things interact with your daily life, career and relationships. If faith in Christ is part of that conversation, then we will incorporate it into our sessions:
For example:
What insights does your faith offer about the particular issue your struggling with?
What does scripture say?
How does what you believe align with your actions?
[NOTE: If you're not a Christian (e.g., Muslim, Jewish, Christian, atheist, agnostic, etc.) but still would like your beliefs incorporated into your sessions, that's great! Even if your clinician doesn't share your worldview, he or she will still be well-equipped to talk to you about your life in relation to your faith from a place of mutual respect — and with the goal of improving your well being.]
Your therapy sessions are about YOU and your thoughts and experiences. Our therapists will work with you in understanding what it means to find congruence between your faith and the way you live your life.
Appointments Available within 24 Hours
We believe that everyone can benefit from counseling and coaching, no matter what their gender, religion, orientation or age, and that the sooner you begin experiencing therapy's benefits, the better.
That's why, when you call us for a session, you won't reach a voicemail but an actual person who will schedule your first appointment for the same week, if not within 24 hours, and you'll be able to get started on the path to change.
Also, to make counseling even more accessible, we accept many insurance providers, and have available session times that fit your schedule. And through our subscriber program, you can also have phone and email access to your counselor, along with other benefits.
You can change. You can thrive. We can help. Call us today at 434-528-3268.
►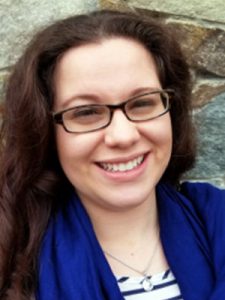 In network with:
Aetna
Anthem BlueCross BlueShield
Beacon Health Options
ComPsych
Humana
Magellan
Multiplan
Optima
Piedmont Community Health Plan
Tricare
United Healthcare
Self Pay Rate: $99
Jeanie Felty, LPC
Life can be challenging. Unexpected and even expected life changes can push anyone off balance. Being off balance can lead to problems in our family, school, occupational, social, personal, and spiritual functioning. Whether a problem comes from our environment or from within, the support of a mental health professional may be helpful in restoring that much desired balance.
My name is Jeanie Felty and I am a licensed professional counselor in the state of Virginia. I obtained my bachelor's degree in psychology at Frostburg State University and completed my Master of Arts in professional counseling with Liberty University.
I have formal training in Christian Counseling and Crisis Response & Trauma. I am also a certified Adoption Competent Counselor and I am pursuing certification in Perinatal Mental Health. I have worked in outpatient community mental health centers, partial hospitalization/intensive outpatient mental health programs, and private practice settings. I typically use an eclectic approach to counseling including cognitive behavioral therapy, solution-focused brief therapy, narrative therapy, family-systems therapy, and person-centered therapy. I respect every client's unique needs and goals as the foundation of a successful counseling experience.
I often work with children, adolescents, young adults, and adults in the areas of:
General Adjustment and Stress-related Disorders
Post-Partum Disorders
Foster and Adoption Issues
Grief and Loss Issues
Trauma and Abuse Issues
Life Changes and Occupational Issues
Depression and Bipolar Mood Disorders
Anxiety and Obsessive-Compulsive Disorders
Personality Disorders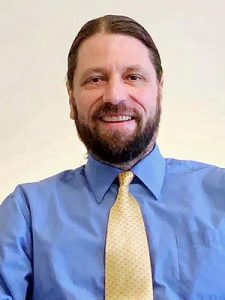 In network with:
Aetna
Anthem BlueCross BlueShield
Beacon Health Options
Cigna
ComPsych
Humana
Magellan
Multiplan
Piedmont Community Health Plan
Tricare
United Healthcare
Self Pay Rate: $99
Kelly Bonebright, LPC
Kelly was born in Lynchburg Virginia and raised in Southern California but has been back east in this area since the early 90s. Kelly is a Licensed Professional Counselor (LPC), with over a decade of experience across many different settings consisting of inpatient, outpatient, intensive in-home, university, mental health agency work.
Kelly graduated from Liberty University with his PhD in professional counseling in January 2013; and has taught graduate students in group therapy skills and individual therapy techniques. Kelly tends to be eclectic in his counseling approach, employing CBT, person centered, reality therapy, trauma informed therapy, and other effective emotional/behavioral therapies that develop an effective therapeutic relationship.
Kelly enjoys working with individuals/couples in, but not limited to, the areas of:
Anxiety
Depression
Bipolar
PTSD
Divorce
Grief and loss
Spiritual identity
Trauma
Life transitions
Adjustment disorder's
Mood disorders
Marriage/couple counseling
Chronic mental illness
Kelly seeks to assist all his clients in achieving internal peace, focus and adaptability to all of life's struggles and achieving one's life goals.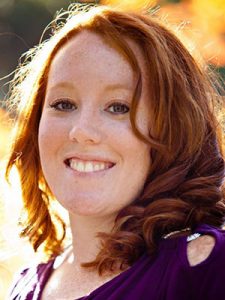 In network with:
Aetna
Anthem BlueCross BlueShield
Beacon Health Options
Cigna
ComPsych
Harvard Pilgrim
Humana
Magellan
Optima
Piedmont Community Health Plan
Tricare
United Healthcare
Self Pay Rate: $65
Sarah Hardee, LPC, CSAC
Sarah is a Licensed Professional Counselor and Certified Substance Abuse Counselor. Sarah has provided mental health services to clients for the past 5 years with various populations and in various settings. She has worked with children, adolescents, and families in the school setting, adults in substance use treatment and groups, and adults struggling to cope with life stressors, mental health symptoms, grief, and relationship issues.
Sarah believes counseling is an important part of life, which can help individuals or couples cope with life stressors or difficulties as well as mental health disorders and symptoms. She believes that many times individuals have the answers they need and that therapy can help them work through and cope with difficulties or pain. She believes on operating therapy based on the values of the individuals she sees. Sarah has an eclectic approach utilizing Cognitive Behavioral Therapy to help individuals work through negative thought patterns, mindfulness and relaxation techniques to help with perspective and coping in life, and other techniques that work well in understanding a person's story and their personal goals in life such as Narrative Therapy and Solution Focused Therapy.
Sarah has called Lynchburg home for the past 10 years and loves the mountain views and foliage of the area. In her spare time, she enjoys time with her husband and dog George, hiking on the parkway, and attending community events.
Some of her specialties include:
Depression
Anxiety
Women's issues
Couples/marriage therapy
Substance use disorders
Integrating faith into therapy.
In network with:
Aetna
Anthem BlueCross BlueShield
Beacon Health Options
Cigna
Humana
Magellan
Multiplan
Optima
Piedmont Community Health Plan
Tricare
United Healthcare
Self Pay Rate: $99
Tim Hirschman, LPC
Tim is a licensed professional counselor and has worked with children, families, and adults in the Lynchburg area in a variety of settings providing clinical assessments, individual therapy, crisis services, and school-based/home-based services since 2013. Throughout his time, Tim has worked with individuals experiencing a range of difficulties, some of which include: adjusting to life changes, working through relationship hardships, depression, anxiety/stress, anger, grief, and other various or chronic mental illnesses. 
It can be exhausting and even debilitating, for the person experiencing feelings of inadequacy, disappointment, sadness, loneliness, or other instances of dysfunction. Tim views his role as one that helps stabilize and support individuals toward a healthy, happy, and successful life throughout these times. 
Tim believes that everyone deserves to experience a fulfilled life with hope and direction for their future. With this in mind, Tim uses an eclectic approach, incorporating aspects of cognitive behavioral therapy, person-centered therapy, and solution-focused therapy in order to help individuals work through life difficulties and reach their goals. Tim approaches therapy with a holistic perspective in order to understand and help guide each person on their unique journey toward healing. 
Some of his current areas of expertise include: 
Adjustment disorders
Anxiety
Chronic mental illness
Couples/marriage therapy
Depression
Life changes/transitions
Faith-based counseling
Grief and loss
Low self-esteem
Relationship issues
Stress management
Tim has enjoyed living in Lynchburg since 2000, and loves the mountains and beauty that the seasons bring. Tim has been married since 2004 and enjoys spending time and creating memories with his family. In his spare time, Tim enjoys walking, running, hiking, and working on cars and electronics.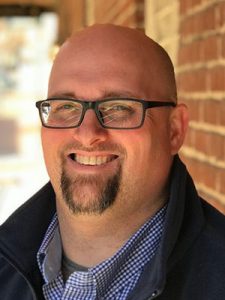 In network with:
Aetna
Anthem BlueCross BlueShield
Beacon Health Options
Cigna
Harvard Pilgrim
Humana
Magellan
Multiplan
Optima
Piedmont Community Health Plan
Tricare
United Healthcare
Self Pay Rate: $99
Chad Steele, LPC
I have worked in the mental health field for over a decade now, with the past four years of experience as a licensed professional counselor (LPC). I have worked as an outpatient counselor, a counselor on an inpatient psychiatric unit, a counselor in a residential treatment center, and as a conductor of autism assessments (using the Autism Diagnostic Observation Schedule). I have experience working with children, adolescents and adults in various settings.
I also have interests in our community, as I regularly volunteer in my church as well as with the YMCA as a youth sports coach.
I especially enjoy working with clients struggling with:
Child and Adolescent Counseling
Anger Management
Autism
Depression
Anxiety
ADHD
Grief & Loss
Family Therapy
Couples Counseling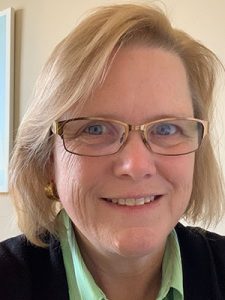 In network with:
Aetna
Anthem
Blue Cross Blue Shield
Cigna
Cigna Telehealth
Highmark
Magellan Commercial
Multi Plan
Optima
Optum
PCHP
Tricare
UBH
United Healthcare
Self Pay Rate: $99
Kimberly Plourde, LCSW
We are all impacted by traumatic events or serious life stressors, which can make us stronger. Kimberly has a desire to help people find the strength and joy that can come through healing the wounds from those events. Kimberly enjoys working with individuals, couples and families. She brings a warm and friendly approach to this very important process.
Kimberly has been working as a Licensed Clinical Social Worker since 2006, and draws from experience in the fields of mental health and child welfare. She has been trained in trauma focused cognitive behavioral treatment as well as motivational interviewing skills.
She received a Masters degree in social work from University of New England and a Bachelors degree in social work from Gordon College.
Kimberly is a member with ASWIS (association of social work in sports)
She has a history of participating in interscholastic and intercollegiate athletics as a player and coach. Kimberly played in professional athletics (WNFL) as well as senior Olympics. She has also worked with college and Olympic athletes assisting them to improve their personal lives and positively improve their athletic performance.
►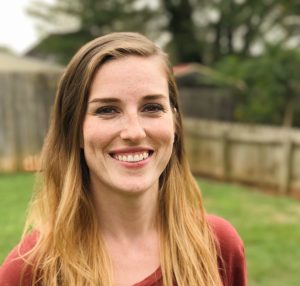 In network with:
Aetna
Blue Cross Blue Shield/Anthem
Beacon
Cigna
Cigna Telehealth
Humana
Magellan Commercial
Multi Plan
PCHP
Tricare
Self Pay Rate: $99
Taylor Hiers, LPC
Taylor has worked in various mental health settings the past 10 years with children and families including residential treatment, school-based therapeutic programs, special education after-school programs, therapeutic alternative education, group therapy, one-on-one therapy, and has also administered clinical assessments for three years. Her heart is with children and adolescents, strengthening them with the skills and mindset they need to live full and gratified lives.
Taylor attended Liberty University where she received a Master of Art degree in Professional Counseling. Using an eclectic and problem-solving approach, her therapeutic mindset is that every person needs hope to make way for change, and helping others find that hope is her passion.
Taylor enjoys working with individuals in the areas of:
ADHD / Focus and Inattention
Anxiety
Stress Management
Depression & Mood Disorders
Trauma
Grief
Life Transitions
Personal Identity
Faith-Based Counseling
Taylor lives in Lynchburg with her husband Stuart, her young son, and two dogs. She gets really excited about good food, and good music, and is energized by good company!
►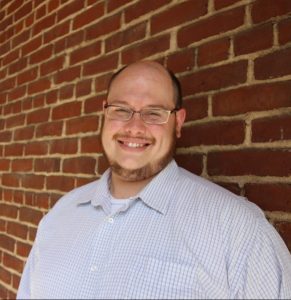 In network with:
Aetna
Blue Cross Blue Shield/Anthem
Beacon
Cigna
Compsych
Humana
Magellan Commercial
Multi Plan
PCHP
Tricare
Self Pay Rate: $99
Bryan John Prinzivalli, LPC, LMFT
Bryan has over a decade of experience in the mental health profession. Since obtaining his professional license in VA in April 2014, he has worked in clinical settings to assist children, adolescents, adults, and couples with finding the clinical support and healing needed to move beyond past experiences.
Bryan's areas of specialty include ADHD, PTSD, depression, anxiety, relationship issues, ODD, Conduct Disorder, Autism Spectrum Disorder, and Reactive Attachment Disorder. I enjoy working with children of all ages, adults, couples, and families to help clients make lasting change take place both in the child and the family dynamics.
Bryan worked in out-patient counseling, school based and after-school counseling programs, residential settings, and community-based mental health. He studied at Davis College in Johnson City, NY and received a Bachelor of Religious Education in Christian Ministries. He continued his education at Liberty University in Lynchburg, VA and received a Master of Arts in Marriage and Family Therapy.
Anxiety
Depression
ADHD
PTSD
Trauma
Relationship Issues
Oppositional Defiant Disorder
Autism Spectrum Disorders
Family Dynamics
Christian Counseling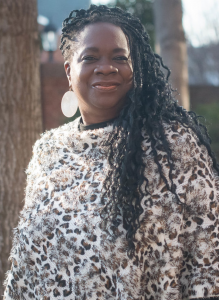 Self Pay Rate: $65
Regina Barbour, MA
(Operates as Life Coach with Clients Outside VA)
Regina Barbour (Counselor in Residence) is a native of New Jersey and now resides in Lynchburg, Virginia with her husband and son. Regina is a graduate of Liberty University with a Master's Degree in Marriage and Family therapy, and holds a bachelor's degree in Psychology from Rutgers University. She has worked in this field for over twenty years providing Christian counseling, marriage/pre-marital counseling, family counseling, and couples counseling. Her passion is to help restore broken lives that have been trapped in the valley of:
Addictions
Anxiety
Depression
Stress
Separation/divorce
Substance abuse
Codependent patterns.
Regina utilizes the therapeutic model of strategic therapy, cognitive behavioral therapy and spiritual principles to navigate individuals on their journey to wholeness. Regina provides adolescents, adults, and families with parenting skills, life skills, and coping skills that are needed to move from surviving to thriving. She loves to provide hope to the hopeless and watch them achieve their desired results. When Regina is not working she loves to read, travel, and spend time with her family.