Meet the Owner
---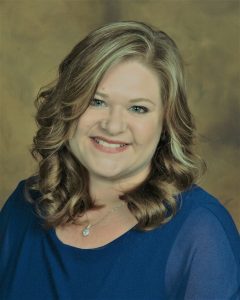 Audrey Litts, LMSW, - Owner of Thriveworks Grand Rapids
Audrey Litts earned a Bachelor of Science in Business Management from Northern Michigan University and a Master of Social Work from Western Michigan University. She has experience working in both administrative and clinical roles as a social worker including non-profit management and school social work.
Audrey's role at Thriveworks Counseling in Grand Rapids and Kalamazoo, is to ensure that her clients have a positive experience while supporting and uplifting her staff. She works hard to create an environment where clients feel comfortable and clinicians love to work.
Audrey believes strongly in the mission and vision of Thriveworks, and the importance it places on its valued clients and staff, and is very grateful to be part of the Thriveworks team.
Audrey and her husband have raised several children including younger siblings and foster children, and have two young biological children, along with a menagerie of animals on their country farm.
---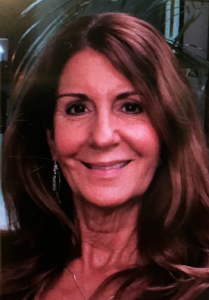 Nancy Dock, LMSW
Nancy Dock is a licensed Master of Social Work; she graduated from in Grand Valley State University in 1999 and has a strong background in providing tools that support people with effective means to identify barriers, overcome challenges and take proactive steps to change their lives in a positive way. Nancy describes herself down-to-earth and straightforward. "I meet you where you are in life and support and guide you to build a solid foundation and transform seemingly difficult life issues into outcomes of happiness and success."
Nancy has a unique combination of self-empowering tools that combine emotional, mental, physical and spiritual aspects of life. She has many years of experience in working with many different therapeutic techniques in complex situations, as well as a host of holistic modalities and life experiences to draw from. She believes every person is a unique individual filled with enormous inner strength.
---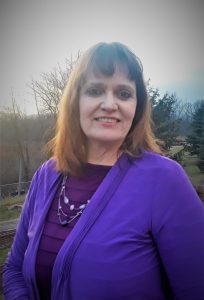 Sally Nulph, LPC
Sally is a Licensed Professional Counselor with many years of training and experience in mental healthcare. She utilizes the following treatment methods: Dialectical Behavior Therapy, Cognitive Behavior Therapy, Prolonged exposure, Brief Strategic Family Therapy, Motivational Interviewing, Parent Management Training Oregon Model, RLT Hypnosis,TREM, Seeking Safety, Mindfulness, and EMDR. With younger children, she utilizes systems therapy, art therapy and play therapy to get them engaged and believes that when therapy is interactive, tactile and movement is encouraged, the therapy is more effective.
She has worked with all ages, and also enjoys working with children by supporting families in positive parenting, and addressing the child's needs.
Sally comes to Thriveworks with a great respect for people who seek mental health counseling. It is a brave endeavor to take responsibility for what is not working in our lives. Her approach is always person-centered and supported by evidence-based practices. She will challenge you to role play and practice skills so that they are effectively generalized in your life. She is also determined to make therapy meaningful by utilizing assessment tools so clients can see their progress and give feedback on how therapy is going.
Sally is an energetic therapist and believes that transparency in the process is very important. Therapy is about removing barriers and exploring strengths while allowing clients the ability to find their own answers and approaching everyone with a non-judgemental stance.
When she is not doing therapy, Sally enjoys walking her dogs, and writing.
---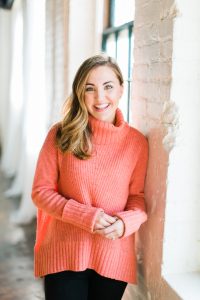 Danielle Drumm, LMSW
Danielle Drumm, LMSW is a Licensed Master Social Worker who has a passion for supporting and encouraging clients throughout the therapy process. Danielle strives to make therapy comfortable and fun using a variety of effective therapeutic techniques. Danielle received her Bachelor of Social Work from Grand Valley State University and her Master of Social Work from Michigan State University. Danielle has worked with many diverse populations and in various settings throughout her almost 10 years in the field. Danielle currently works with children, adolescents, adults, couples, and families.
Danielle enjoys incorporating mindfulness and relaxation exercises during therapy sessions and loves helping clients bring healthy balance into their lives. Danielle practices from a holistic approach with a focus on treating the whole person and helping clients feel empowered to live their best life. Danielle enjoys helping clients recognize obstacles and discover ways to problem solve and move forward while letting go of judgement, guilt, and fear.
---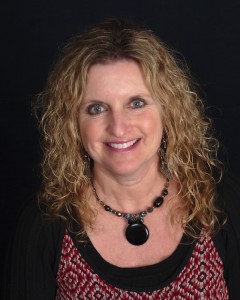 DeeDee DiTrapani, LMSW, ACSW
Diana "DeeDee" DiTrapani is a Licensed Master Social Worker. She received her Master's Degree from Wayne State University and has been working in the field for almost thirty years. Many of those years have been spent working with children and families in child welfare, foster care and adoption.
DeeDee transitioned from working in child welfare to counseling four years ago, and enjoys working with a range of people and situations such as couples, young adults seeking life skills direction, individuals suffering from anxiety and depression, school aged children and families. She believes in giving every client personal attention by being available between sessions by phone for support when needed.
She has resided in Western Michigan for 30 years, is married and has two adult daughters who are all avid boaters and enjoy the Great Lakes with all their beauty.
DeeDee believes all people have the ability to achieve their hopes and dreams when given life skills and encouragement, and helping to remove obstacles that hinder healthy growth and development.
---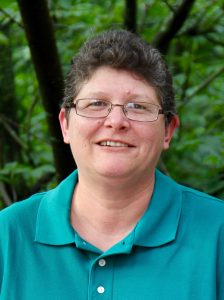 Denise Skonieczny, PMHNP-BC
Denise is a fully Licensed Psychiatric Mental Health Nurse Practitioner. She received her Bachelor of Science degree in Psychology from Grand Valley State University, her Associate's Degree in Nursing from Grand Rapids Community College, her Master's Degree in Nursing from the University of Phoenix and her post-master's certificate as a Psychiatric Mental Health Nurse Practitioner from the University of Cincinnati. She has significant experience working in the mental health field.
Denise supports a collaborative relationship with clients including a person-centered plan for recovery. She believes that sometimes life throws us some curve balls and we need a little bit of help to return to our game. She believes that all people have their own individual strengths, resilience and the ability to recover despite life's many challenges.
Denise's primary role at Thriveworks is to provide medication management services and education to clients. She works under the supervision of a licensed Psychiatrist and is able to provide evaluations, medication treatment and monitoring.
Denise is compassionate about helping people and animals. She has four rescue dogs at home that she enjoys spending time with in her free time along with reading, gardening, and wood burning.
---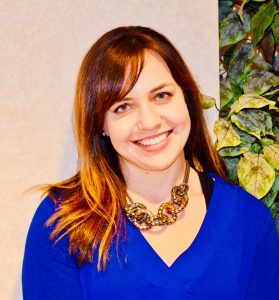 Anne Gruber, LCSW
Anne Gruber is a Licensed Master Social Worker who earned her degrees from Michigan State University and The University of Denver. Anne has worked extensively with individuals and families in various settings to overcome barriers and take steps towards positive life changes. She believes in meeting clients where they are and working together as a team to achieve goals specific to each person.
Anne is also a certified yoga teacher with a strong belief in the mind-body connection and enjoys mindfulness practices both in her personal life and with clients. She has worked with individuals and groups from a clinical and facilitator role.
Anne enjoys helping clients with self empowerment through creative feedback, problem solving, and various treatment modalities. Anne believes everyone has the ability to help themselves and is passionate about assisting in this process from a collaborative approach in a safe, supportive environment. She works hard to help find calm, balance and satisfaction within life. Anne loves staying active, spending time outdoors, and helping with personal growth as she believes this is essential for well being.
---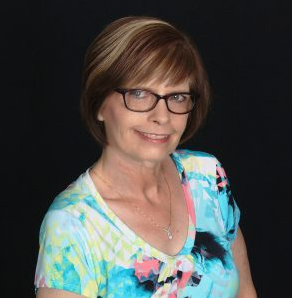 Lori Hain, LMSW, CAADC
Lori Hain holds a Bachelors Degree in Psychology, Philosophy and Liberal Arts from Grand Valley State University, and a Masters Degree in Clinical Social Work from Western Michigan University. Lori is also a Certified Advanced Addiction Counselor. She has over 20 years of experience working with individuals, couples, families and groups.
Lori brings her vast experience, calm demeanor, and individualized approach to client care along with her. She believes that everyone deserves the opportunity to live healthier and happier lives and that counseling can be an important part of that journey.
Lori also believes strongly in the healing power of animals and art. She herself is an artist and many of the works in her home were created by her. Her family includes her husband of 24 years, 2 daughters, three grandchildren, and a husky, all of which provide support and entertainment on a daily basis.
---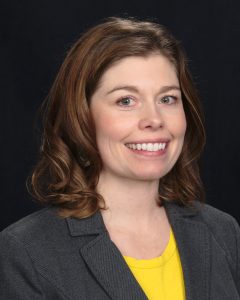 Clare McCullough, LPC
Clare McCullough is a fully Licensed Professional Counselor, with a Master's Degree in Mental Health Counseling from Spring Arbor University. She has significant experience in providing Crisis Intervention; including crisis line work and immediate critical incident response for unexpected workplace events. Clare is also a Certified Supervisor for Limited Licensed Professional Counselors.
Clare believes in a collaborative counseling relationship with her clients. She brings authenticity, compassion, and empathy to the professional relationship with her clients. She believes all people deserve the right to pursue and achieve the best they are capable of in their lives. She strives to guide clients toward awareness, self love, and strength, in order to achieve the best in their lives. She believes people are resilient, and have the ability to heal and grow, regardless of their challenges in life, and present circumstances.
---