Meet our Counselors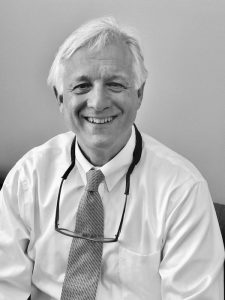 Thomas Bufano, LPC
Many of my clients have told me that I am the first counselor that they felt both comfortable with and were helped by. I am warm, intuitive and effective in my approach with my clients and their concerns.
In our sessions, we'll identify triggers that are causing you distress, then we'll work together to help you develop skills and learn techniques to manage your anxieties, fears, etc. I will strive to develop your ability to cope with whatever is causing you distress; Then we'll find ways for you to manage this with positive behavioral methods. We'll also work towards gaining insight into any underlying causes of problematic behaviors.
You'll find that my approach is one of empathy, reflective listening, communication, critical thinking, and often mindfulness instruction. I'll employ active and reflective listening, teach you strategies for dealing with problems, and assist in overcoming dependencies, adjusting to life, making changes, and more.
I look forward to helping you on your journey towards a life where you are able to thrive.
abandonment,
adjustment disorder,
affective disorder
anger management
anxiety
behavioral therapy
bipolar, borderline
co-dependency
couples therapy
depression
dialectic behavioral therapy
divorce
dual diagnosis
EMDR
family therapy
generalized anxiety disorder (GAD)
grief/loss/bereavement
individual therapy
mood disorders
parenting issues
panic disorders
PTSD
stress management
trauma
---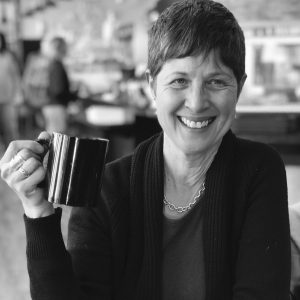 Johanna Jones, LPC
Life can begin to feel out of control. You can run out of energy, out of good ideas – or maybe someone else is trying to make decisions for you. But it really can get better, and perhaps I can help. In my work with substance-abuse recovery, severe mental illness and getting through tough times, I've had two decades of experience counseling people with challenging issues.
My own bumpy road to learning who I was and what I wanted made me eager to help others who were struggling, too. My solid educational background in evidence-based therapy has given me tools I can share. These come from many sources, including Cognitive Behavioral Therapy, EMDR, Dialectical Behavioral Therapy (DBT), and Reality Therapy, to name a few - proven interventions for beating addiction, increasing motivation, and living life on your own terms.
My focus is adults, and I have a special place in my heart for LGBTQ populations, the mentally ill and those who identify with Asperger's Syndrome. Things can get pretty bad, and support can make a difference; sometimes it's hard to think outside the box alone.
Give me a chance to walk beside you for a while, and help transform the life you have into the life you want.
My areas of specialty include but are not limited to:
Adjustment Disorders
Anger Management
Anxiety
Behavioral Therapy
Borderline Disorder
Co-dependency
Chronic illness/disability/pain
Couples Counseling
Depression
Grief/Loss
LGBTQ
Mood Disorders
Panic Disorders
Personality Disorders
PTSD Schizophrenia
Sexual Abuse
Stress Management
Substance Abuse
Trauma
---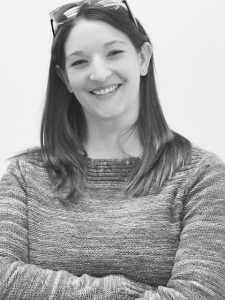 Sarah Hill, LCSW
My objective in working with clients is to explore and encourage regular practices of self improvement exercises in order for clients to become the most effective version of themselves. I firmly believe we must objectively look at ourselves and ask if we are the person we want to be and if not, learn how to be. I have been successful in emotional and mental rehabilitation with a variety of populations and ages over the past 5 years of post-graduate experience.
With a wealth of personal and professional experiences, I strive to assess my clients to create appropriate individual treatment plans with achievable and measurable goals. I utilize my range of knowlegde on the human experience to provide education, guidance, and reflection to aid clients in better understanding themselves and working towards positive changes.
My specialities include:
depression
anxiety
trauma
self harming behavior
eating disorders
domestic violence
personality disorders
general life coaching
I utilize several modalities, including but not limited to CBT, solution focused therapy, gestalt therapy, and mindfulness. I am flexible with my practice in order to best meet the needs of each individual client. I look forward to meeting you and helping you "Thrive!"
---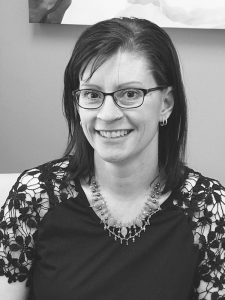 Sherry Shuler, LPC
When you're going through a trauma or experiencing stress, you may feel like your life is unravelling. I'm passionate about helping people navigate these and other life events. I help individuals, couples, kids, and families to find the best versions of themselves. I want my clients to be able to know themselves as peaceful, complete, whole and safe. I realize that no single approach is right for everyone, so I've been trained in and utilize a wide range of approaches, methods and techniques.
I have 8 years of experience in counseling, and I offer a non-judgmental and compassionate environment in which we'll safely explore and work through any feelings, thoughts, struggles, fears (conscious or unconscious) that may be keeping you stuck.
I believe that the key to success in therapy is rapport - feelings of trust and respect between the therapist and the client. You could call it a "therapeutic alliance." In my experience, good therapy happens when my client does the work, while I offer support, provide direction and insight, and facilitate their ability to progress.
I see my part in therapy as developing an empathetic understanding of my client, establishing trust and becoming aware of my client's inner self, life circumstances, and personal story. Schedule an appointment with me and let's get you started on your path forward to a life where you are able to *Thrive.*
Sherry's areas of specialties include, but are not limited to:
Academic Accommodations Evaluations
ADHD Testing
Addiction struggles
Anger Management
Anxiety
Attention Deficit Disorders - testing and counseling
Bipolar, Borderline
Bullying
Divorce Custody Disputes
CBT
Co-Dependency
Couples
Crisis Intervention
DBT
Eating Disorders
Grief and Loss Counseling
Infertility
OCD
Panic Disorders
Parental Capacity Evaluations
PTSD
Stress
---