Meet our Counselors
Julie Neely, LPC
** Julie offers online counseling
A Counselor-Client relationship, like any other, is based on mutual respect, trust, and a willingness to share life experiences. However, if we are not emotionally well, it can feel almost impossible to engage in many life experiences. I would like to join you on your journey, providing you with a listening ear, useful skills, and strategies to move from a place of "emotionally unwell to emotionally well."
In my years of experience, I have worked with adolescents, teens, and adults in settings including community mental health and school based environments. I come into our therapeutic relationship with a person-centered approach in order to give each person I work with the space to feel safe and comfortable.
I utilize cognitive behavioral techniques, solution focused strategies, and talk therapies as needed with my Clients. This will provide a setting for you to safely learn new skills and become empowered to face difficult situations. I welcome the opportunity to work with adolescents, teens, and adults.
My areas of interest include but are not limited to
Anxiety
Stress Management
Panic
ADHD/ADD
Depression
Trauma and Stress Related Disorders
CBT
Attachment Based Therapy
Mindfulness
Adults 18+
Women's Issues
Faith-based counseling
Ginny Puckett, LPC
** Ginny offers online counseling
Nobody is exempt from life's challenges. We all experience major life transitions, overwhelming emotions, or self-limiting beliefs. Luckily, we all have the ability to heal and grow. Counseling simply offers an avenue to take on life's challenges using your innate resources and strengths while also developing self-awareness and building resiliency.
I practice from an integrative approach. I believe that every individual is unique and that the therapeutic interventions should be specifically catered to the needs of the client. My goal is to help my clients develop insight, create meaning, and establish concrete tools that can be used long after our work has been completed. I do this by creating a positive and supportive environment that allows for vulnerability and growth. I work solely with adults 18 and over, and I look forward to meeting you!
My professional interests include:
Addiction
Adjustment Disorders
Anxiety
CBT
DBT
Depression
Existential Issues
LGBTQ
Life Transitions
Stress Management
Trauma
Women's Issues
Kelly Cummings-Karkenny, LPC
** Kelly offers online counseling 
"Growth is painful. Change is painful. But nothing is as painful as staying stuck somewhere you don't belong." -Mandy Hale
As a Licensed Professional Counselor I consider it my goal to help you through times of pain, growth, and change. Taking the first step of attending counseling is a brave and challenging decision, but I am here to offer support and to teach you the tools necessary to reach your goals.
I take a person-centered approach with my clients, and actively listen while prompting personal growth. I use cognitive behavioral therapy (CBT) and brief solution-focused therapy to facilitate the recognition of how thoughts and feelings influence behaviors, and to encourage clients to make the changes they desire. I use a variety of therapy tools; including play, art, journaling, and talk therapy.
I look forward to meeting and working with you!
My areas of specialization include, but are not limited to:

Anxiety

Stress

Panic

Phobias

Depression

Trauma

Health and Medical Issues

Anger Management

ADHD

ODD (Oppositional Defiant Disorder)

LGBTQ+

Mindfulness

Academic and Work Concerns

Peak Performance
In network with:
Aetna
Anthem
Blue Cross/Blue Shield
Cigna
Highmark
Optima
Optum
United Behavioral Health
Sam Cowart, LPC
** Sam offers online counseling
Counseling is inevitably a very vulnerable experience. It's one that gently asks you to let your guard down a bit, and it's a way to get to know yourself better, regardless of what you'd like to work on. Maybe you're going through a particularly hard time, or maybe you find yourself feeling like there's something in your life you'd like to change. Whatever the reason may be, my number one goal as your counselor is to provide you a safe, nonjudgmental environment so that you can feel comfortable navigating these things. From there, I'd love to help you figure out coping strategies that work best for you!
My areas of specialty include, but are not limited to:
 Anxiety
Panic attacks
Depression
Adjustment Disorders
Trauma
OCD
Anger Issues
Relational issues
LGBTQ+
Parenting strategies
Individual counseling
Family counseling
Solution-Focused Brief Therapy (SFBT)
Tapping
►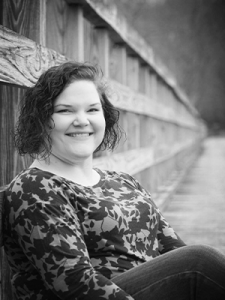 In network with:
Aetna
Anthem
Blue Cross/Blue Shield
Cigna
Highmark
Optima
Optum
United Behavioral Health
Brandi O'Quinn, LPC
** Brandi offers online counseling
For over ten years, I have been dedicated to working with individuals who struggle with the many challenges that life has to bring.  While we all face challenges, sometimes there are hardships or circumstances that leave us feeling like things are out of our control. If you're going through some difficult times, or if you just want to become the best version of you, I'd love to meet you!  I am passionate about providing the support and tools to help overcome these things and help you get to a place in your life where you can thrive.
As a Licensed Professional Counselor, I take a very person-centered approach to the counseling relationship and experience. I incorporate various therapies such as cognitive behavioral therapy, solution-focused, and existential therapy. I have worked extensively with people who have faced severe challenges in their lives. This has given me with a significant and unique insight which I believe is beneficial to my clients. I promote and provide a safe, non-judgmental environment where you can freely express your thoughts, feelings, and emotions.
Making the decision to see a therapist can be difficult and scary, but I can provide you with support throughout your journey and personal growth.
My areas of expertise include, but are not limited to:
Depression
Anxiety
Stress Management
Self-Esteem
Anger Management
Grief
Abuse/Trauma
Solution-Focused Brief Therapy (SFBT)
Courtney Sutphin-Hebdon, LCSW
** Courtney offers online counseling
In my years as a licensed clinical social worker, I have come to understand that the relationship of therapy can and should look very different from person to person. My experience has enabled me to tailor my approach to fit individual needs, from adolescents and emerging adults to parenting to seniors, at some point we all have a need for support as we tackle life's obstacles.
I believe strongly that mental wellness is critical to overall health and well-being, and that we can not separate physical and mental health. Becoming mired in life's problems is exhausting and can be debilitating, and as a therapist my job is to help you move through whatever you are facing. I take a holistic approach to mental health, incorporating cognitive therapy, mindfulness skills, and motivational interviewing skills into this process.
With experience in multiple settings including adolescent residential treatment, higher education, community mental health, and inpatient psychiatry, I am well-qualified to work with most populations.
My areas of expertise include:
Depression
Anxiety
Abusive relationships
LGBTQ issues
Addiction
Physical and emotional trauma
Parenting
Chronic health concerns
Women's issues
Integrative Medicine for Mental Health
I look forward to working with you, supporting your choices, and assisting in your growth. I believe that everything is figure-out-able and that together, we can do hard things!
Ian Esmay
** Ian offers online counseling
I have been working in the field of counseling for over ten years in a variety of settings. I have come to learn that counseling can benefit anyone and help everyone find their true self. It isn't about being perfect, just the best version of yourself.
My role as your therapist is to provide non-judgmental support in a safe space where you can explore your genuine feelings and individuality. I am willing to work with anyone, but my primary focus is adults struggling with emotional issues. I have been trained in Cognitive Behavioral Therapy (CBT), Dialectical Behavioral Therapy (DBT), motivational interviewing, seeking safety, and many others. The main focus being to assist people in living a healthy life in their own way.
Although I have a wide variety of experiences, I believe each person is unique and the benefit from counseling comes from a solid relationship. I am always willing to be a positive and empathetic voice in your life if you are ready for it. I look forward to meeting you!
My areas of specialties include:
Addiction concerns
Adults of all ages
Anxiety, including Social Anxiety and Generalized Anxiety
Bi-Polar
Co-Dependency
Depression
Trauma
LGBTQ and Gender Identity
Mood Disorders
Panic Disorders
Stress Management
Men's Issues
PTSD
OCD
Phobias
Relationships
►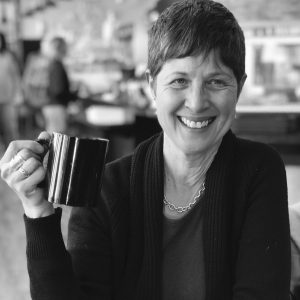 In network with:
Aetna
Anthem
Blue Cross/Blue Shield
Cigna
Highmark
Optima
Optum
United Behavioral Health
Johanna Jones, LPC
** Johanna offers online counseling
Life can begin to feel out of control. You can run out of energy, out of good ideas – or maybe someone else is trying to make decisions for you. But it really can get better, and perhaps I can help. In my work with substance-abuse recovery, severe mental illness and getting through tough times, I've had two decades of experience counseling people with challenging issues.
My own bumpy road to learning who I was and what I wanted made me eager to help others who were struggling, too. My solid educational background in evidence-based therapy has given me tools I can share. These come from many sources, including Cognitive Behavioral Therapy, EMDR, Dialectical Behavioral Therapy (DBT), and Reality Therapy, to name a few - proven interventions for beating addiction, increasing motivation, and living life on your own terms.
My focus is adults, and I have a special place in my heart for LGBTQ populations, the mentally ill and those who identify with Asperger's Syndrome. Things can get pretty bad, and support can make a difference; sometimes it's hard to think outside the box alone.
Give me a chance to walk beside you for a while, and help transform the life you have into the life you want.
My areas of specialty include but are not limited to:
Adjustment Disorders
Anger Management
Anxiety
Behavioral Therapy
Co-dependency
Chronic illness/disability/pain
Couples Counseling
Depression
Grief/Loss
LGBTQ
Mood Disorders
Panic Disorders
Personality Disorders
PTSD Schizophrenia
Sexual Abuse
Stress Management
Substance Abuse
Trauma
Mia Mickenberg, LPC
** Mia offers online counseling
"I believe that "one life is a world." I hope you'll let me into the world you live in, and to help you thrive and grow in both your world and the world at large. I believe that counseling is not a one size fits all process - everyone is different and their counseling process will differ as well. I provide a safe space to explore life experiences and help you to identify and learn new solutions and coping skills to life's challenges. Through the ebbs and flows of life we can hit hard times. My goal is to help you through these times. It can get better, and counseling can help.
I use a holistic and integrative approach to counseling, because as people we are not just our minds or physical selves but a combination of the two. I draw from various theories and techniques, including but not limited to Cognitive Behavioral therapy, Reality, Solution-Focused, mindfulness and motivational interviewing, as well as incorporating the creative arts. My time working in various settings, including schools, homes, a college counseling center and a substance abuse prevention center has equipped me to work with diverse populations and many different issues. I enjoy working with and have a great deal of experience in counseling youth, adolescents and adults. Whether you're struggling, or want to work towards thriving and being the best version of YOU, I'd love to join you on your path.
My areas of specialty include, but are not limited to:
Anxiety
Stress
Depression
LGBTQIA
LGBTQIA - adolescents
Substance Abuse
ADHD Counseling
►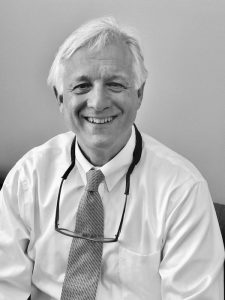 In network with:
Aetna
Anthem
Blue Cross/Blue Shield
Cigna
Highmark
Optima
Optum
United Behavioral Health
Thomas Bufano, LPC
Many of my clients have told me that I am the first counselor that they felt both comfortable with and were helped by. I am warm, intuitive and effective in my approach with my clients and their concerns.
In our sessions, we'll identify triggers that are causing you distress, then we'll work together to help you develop skills and learn techniques to manage your anxieties, fears, etc. I will strive to develop your ability to cope with whatever is causing you distress; Then we'll find ways for you to manage this with positive behavioral methods. We'll also work towards gaining insight into any underlying causes of problematic behaviors.
You'll find that my approach is one of empathy, reflective listening, communication, critical thinking, and often mindfulness instruction. I'll employ active and reflective listening, teach you strategies for dealing with problems, and assist in overcoming dependencies, adjusting to life, making changes, and more.
I look forward to helping you on your journey towards a life where you are able to thrive.
abandonment,
adjustment disorder,
affective disorder
anger management
anxiety
behavioral therapy
bipolar, borderline
co-dependency
couples therapy
depression
dialectic behavioral therapy
divorce
dual diagnosis
EMDR
family therapy
generalized anxiety disorder (GAD)
grief/loss/bereavement
individual therapy
mood disorders
parenting issues
panic disorders
PTSD
stress management
trauma