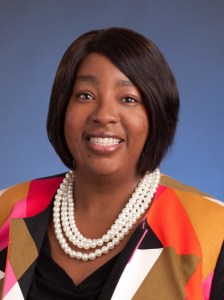 Accepting:
Aetna
Anthem
Blue Cross Blue Shield
Cigna
Humana
Magellan
MultiPlan
Sonder Health Plans
Optum
United Behavioral Health
Ivanda Postell, LPC, CPCS
Ivanda Postell is a Licensed Professional Counselor (LPC) and Certified Professional Counselor Supervisor (CPCS) in the great state of Georgia.
Ivanda is accomplished with over 20 years of experience in the mental health field. She is a therapist at heart and brings a plethora of skills, knowledge, and expertise in helping you become whole again. Ivanda brings a vast amount of clinical experience that will help you and/or loved one achieve a true balance in life. Ms. Ivanda Postell specializes in the following methodology of therapies: Cognitive Behavioral Therapy (CBT), Solution Focused Therapy, and CPT (Cognitive Processing Therapy) for PTSD. Ivanda believes in genuineness, honesty, and integrity as well as meeting patients where they are. Schedule your session for online therapy with her today and experience the results that you're looking for. 
Areas of Expertise include but not limited to:
Anxiety Disorders
Depression Disorders
PTSD
Schizophrenia
Schizoaffective Disorder
Psychotic Disorder
Suicide Prevention
Crisis Intervention
Grief and Loss
Stress Management
Developmental Disabilities
Borderline Intellectual Functioning
Conflict Resolution
Mood Disorders
Christian Counseling
Populations Served