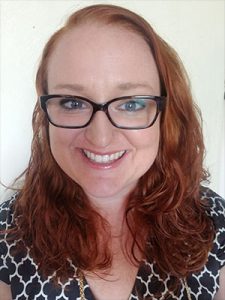 In network with:
Aetna
Anthem
Beacon Health Options
Blue Cross Blue Shield
Cigna
Harvard Pilgrim
Highmark
Humana
Humana-Military
Magellan
Multiplan
Optima
Optum
Tricare
UBH
United Healthcare
In process of being in network with:
Self Pay Rate: $65
Elizabeth Custodero, LCSW
I am a Licensed Clinical Social Worker originally from Southern California and moved to Virginia Beach 13 years ago. I am a graduate of Strayer University with a degree in Bachelor's degree in Business Management, as well as a Masters degree in Social work from the University of Southern California. I am also a Certified Case Manager, with four years of experience in Managed Care. I am a former military spouse with a lot of experience navigating the stressors and joys of military life in Hampton Roads. I started my career  8 years ago working at the community services board as a crisis counselor for adults diagnosed with severe mental illness and substance use disorders. I have a passion for treating anxiety disorders, anger management, depression,  and PTSD to help people live their best lives.
I have experience working with older adults, adults, and adolescents. I use a variety of treatment approaches to include: mindfulness, Cognitive Behavioral Therapy, motivational interviewing and solutions focused therapy. I specialize in crisis management and treating traumas and post traumatic stress disorder. My therapeutic technique can be considered "out of the box" at times, by using non traditional activities such as art, music, and writing to make the therapeutic process fun!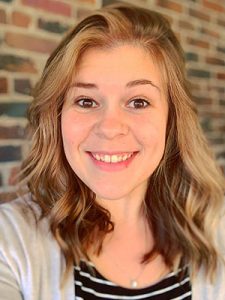 In network with:
Aetna
Anthem
Beacon Health Options
BCBS
Cigna
Highmark
Humana
Magellan
Medicare
Multiplan
Optima
Optum
UBH
United Healthcare
In process of being in network with:
Self Pay Rate: $80
Hannah Kasmala, LCSW
I am a Licensed Clinical Social Worker, providing therapy and life coaching, who works with adolescents, adults, and families to function at their highest potential. I believe that all individuals have the ability, and desire, to cope with life's stressful situations, but I know that can be difficult at times, to say the least. I have a strong desire to encourage and empower individuals to achieve optimal emotional well-being. I believe in creating a space that, upon entering, it is clear that any individual can share what they have on their mind, knowing it will be treated with positive regard and without judgement. As my super heroin, Brené Brown, said, "I now see how owning our story and loving ourselves through that process is the bravest thing that we will ever do."
I recognize that there is not a "one size fits all" approach to therapy, which is why I use techniques and interventions from various therapeutic models to include Dialectical Behavior Therapy, Cognitive Behavior Therapy, and Solutions Focused Therapy. While I tend to focus on providing therapeutic skill-building, I am always open, and willing, to use techniques from Psychodynamic Therapy to process the deeper-rooted challenges an individual is living with daily.
My educational background includes an MSW in Clinical Social Work from Virginia Commonwealth University, and a BA in Psychology and Communication Studies from The University of North Carolina in Greensboro. I continuously seek opportunities to continue expanding my therapeutic knowledge by attending courses and workshops throughout the year.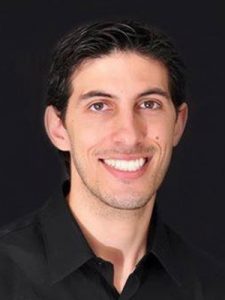 In network with:
Aetna
Anthem
Blue Cross Blue Shield
Beacon
Cigna
Highmark
Humana
Humana-Military
Magellan
Multiplan
Optima
United
Tricare
In process of being in network with:
Self Pay Rate: $130
Juan Turon, PhD. LMFT
It's great to be back home. When I first came from Argentina, at 16 years of age, Virginia Beach was my first destination. I graduated high school at Bishop Sullivan Catholic High. Immediately after that, I moved to Florida where I earned my Bachelor's degree in General Psychology and my Master's Degree and PhD in Marriage and Family Therapy. In 2005 I participated in the studies abroad international summer program at Cambridge University in England where I took courses on anthropology and the rise of civilizations. While studying family therapy I was blessed to work with and learn from Salvador Minuchin, one of the founding fathers of the craft. I was also a presenter at the 2015 International Family Therapy Conference. My work with one family was selected to be shown by Minuchin himself in Rome, Italy in 2016.
After many years of coming back to Virginia to visit, my wife and daughter decided to move here in July of 2018. I look forward to working with couples and families and to giving back to this community that gave me so much.
I specialize in the treatment of individuals, couples and families who are dealing with:
Anxiety
Marriage/Relationship issues
Depression
Bipolar Disorder
Trauma
Divorce
Stress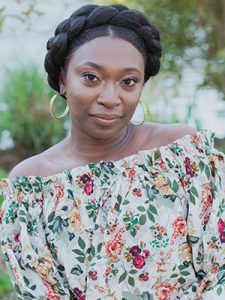 In network with:
Anthem
BCBS
Beacon Health Options
Cigna
Highmark
Humana
Magellan
Multiplan
Optum
UBH
United Healthcare
In process of being in network with:
Self Pay Rate: $65
Keiranni Taylor-Plummer, LPC
I am fun loving, laid back, and attentive Licensed professional counselor with 8 years of clinical experience working with clients from all walks of life. I have a special interest in working with children, adolescents, and young adults with a wide range of issues and concerns.  My job as a therapist is to help my clients begin their path to healing through acceptance, self awareness, and the utilization of positive coping skills. 
I understand that no one approach works for every person so I have been trained in a range of different modalities including Solution focused Therapy, Cognitive Behavioral therapy, Multisystemic therapy, Person Centered Therapy, Dialectical Behavioral Therapy.
My educational background includes a MA in Community Counseling from Norfolk State University and a Bachelor's degree in psychology from Elizabeth City State University.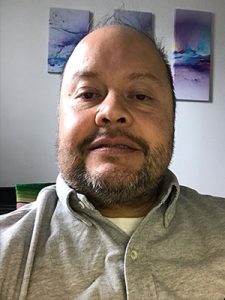 In network with:
Humana
Humana-Military
Optima
Tricare
Self Pay Rate: $99
Richard Villa, LPC
Richard is currently licensed and certified in areas of substance abuse and mental health.  He is a Licensed Professional Counselor – Supervisor, a Licensed Chemical Dependency Counselor, a Master Addictions Counselor, National Certified Counselor and a Certified School Counselor.  He has taught most psychology courses at the community college and university level.
Richard has a diverse mental health and substance abuse background and experience.  He has served in leadership roles in Community Supervision and Corrections, Education, serving as a counselor at all levels of academia with students from elementary to university age.  He has also managed an HIV intervention and prevention program. Most recently, Richard has served in a psychiatric emergency center and emergency medical center.  He also has experience as a case manager with a managed care organization.
Richard is a Spanish speaking, bilingual therapist.
Richard has expressed excitement and enthusiasm for this new position and hopes to be an advocate for the community, his peers and employees of the APS EAP Program.
---
Richard Villa tiene licencia y certificación en áreas de abuso de sustancias y salud mental. Es un consejero profesional con licencia: Consejero Profesional - Supervisor, Consejero de dependencia de químicos con licencia, un Consejero maestro de adicciones, un Consejero certificado nacional y un Consejero escolar certificado. Ha enseñado la mayoría de los cursos de psicología a nivel de colegio comunitario y universidad.
Richard tiene una amplia experiencia y experiencia en salud mental y abuso de sustancias. Ha desempeñado funciones de liderazgo en Supervisión comunitaria y correcciones, educación, y se desempeña como consejero en todos los niveles académicos con estudiantes desde la primaria hasta la universidad. También ha manejado un programa de intervención y prevención del VIH. Más recientemente, Richard ha servido en un centro de emergencia psiquiátrica y un centro médico de emergencia. También tiene experiencia como administrador de casos en una organización de atención administrada.
Richard es un terapeuta bilingüe de habla hispana.
Richard ha expresado entusiasmo y espera ser un defensor de la comunidad, sus campaneros y empleados y participantes de terapia.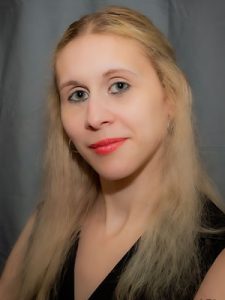 In network with:
Aetna
Anthem
BCBS
Beacon Health Options
Cigna
Highmark
Humana
Humana-Military
Magellan
Multiplan
Optima
Optum
Tricare
UBH
United Healthcare
In process of being in network with:
Self Pay Rate: $65
Taylor Coghill, LPC
I am a native to the Virginia Beach area and have lived here all of my life. I am the only child of parents who have spent most of their lives in this area as well. I attended Old Dominion University for both of my degrees, a Bachelor's of Science in Psychology in 2013 and a Master's of Science in Education in Clinical Mental Health Counseling in 2015.
I have recently become a licensed professional counselor and have been working in the field of mental health for almost 7 years. I have worked in residential settings, acute inpatient settings, in-home settings, and therapeutic day treatment settings. I am excited to take this new step in my career in private practice. My approach to counseling involves a combination of Cognitive-Behavioral Techniques and Person-Centered Techniques typically but I am able to mold my style to what works best for each client. I am passionate about helping a client meet their goals whatever they may be.
I am currently working with individuals, adults and children, who are struggling with:
ADHD
Anxiety
Autism Spectrum Disorder
Career counseling
Coping skills
Depression
Family conflict
LGBTQ+ issues (transitioning gender, gender identity, questioning, sexuality, etc.)
Life coaching
Life transitions
Peer relationships
Relationship issues
Self esteem
Life coaching
Life transitions
Peer relationships
Transitioning out of the military
►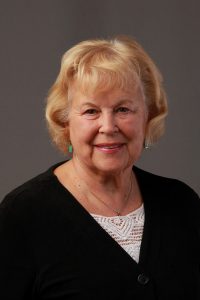 In network with:
Aetna
Anthem
Blue Cross Blue Shield
Cigna
Humana
Medicare
Tricare
Self Pay Rate: $65
Brenda Cahill, LCSW
I was raised in New England but am a southern girl in my heart. My mother was born in Hampton and I spent many summers enjoying the Virginia beaches and hospitality. I am the eldest of 6, we are scattered from Arizona to New Jersey but remain close. I attended undergraduate school at Elon College in North Carolina and obtained my Masters from Southern Connecticut State University. I am a widow and was married for over 30 years. I love to travel and have lived in England, and Morocco. I have traveled to more recently to China and Tibet.
I have over 20 years of experience as a clinical social worker/therapist. providing individual and family therapy. I have experience with diverse populations and have worked both as a private therapist and a therapist for patients with both psychiatric and substance abuse issues. I use an approach that includes working with a persons strengths and their capacity for change. I assist clients in developing treatment goals to improve their quality of life and developing a more positive self image with more effective ways of coping and decreasing stress.
I am currently working with individuals who are struggling with:
Anxiety
Coping skills
Career counseling
Depression
Family conflict
Grief
Relationship issues
Self esteem
Women's issues
Life coaching
Peer relationships
Life transitions
Parenting issues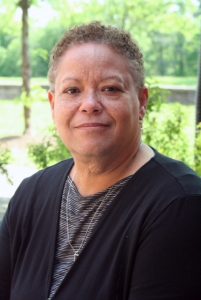 In network with:
Aetna
Anthem
Blue Cross Blue Shield
Cigna
Humana
Medicare
Multiplan
Optima
Tricare
Self Pay Rate: $99
Donna Sotolongo, Psy.D
Donna Sotolongo is a licensed clinical psychologist with over 30 years' experience working with children, families, teens and adults in a variety of settings. A mother and grandmother, she has dedicated her life to helping her clients achieve their goals and deal with life's challenges.
After graduating from Princeton University, Donna pursued graduate study in School and Child Psychology and eventually went on to earn a Psy D from Rutgers University's Graduate School of Applied and Professional Psychology in Clinical Psychology.
Donna has worked in community mental health, residential treatment and school settings to provide clinical treatment as well as consult, train and design programs that promote healthy lifestyles and choices.
Donna has worked with children and families, on a number of issues including academic success, social adjustment, family relationships and workplace stress. A resident of both NY and NJ, she has been involved in helping schools and nonprofit organizations to provide preventive interventions within communities across the Tri State region as well as educate parents, counselors and teachers to better advocate for children. She believes wholeheartedly that mental health starts at the family and community level and we must all must be empowered to play a primary role in providing the support and nurt urance. needed in a changing and often unstable world. Most recently, Donna moved to VA Beach to continue her work and is looking forward to getting involved in this exciting, diverse community.
Donna strives to bring her passion and caring to all of the communities and populations she has served and is excited to bring that same energy and passion to her patients at Thriveworks.
Treatment modalities include: Family Therapy, Individual Therapy, Marital and Couples Counseling, Executive Coaching, Cognitive Behavioral Therapy and Client Centered Treatment Approaches. Donna has significant experience working with adolescents, adults and families, and has more recently focused much of her practice on working with senior citizens who struggle with the challenges of maintaining health and well being following life altering changes in health, employment and family relationships.
Donna has also worked with individuals with life threatening illness and loss and believes that every person deserves the respect and dignity needed to navigate what can be a tough and challenging loss.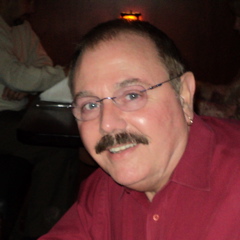 In network with:
Aetna
Anthem
Blue Cross Blue Shield
Beacon Health Options
Cigna
Havard Pilgrim
Highmark
Humana
Magellan
Multiplan
Optima
Optum
Tricare
UBH
Self Pay Rate: $99
Don Costigan, LCSW
Don Costigan received his Masters Degree in Clinical Social Work at Norfolk State University in 1983. He received his LCSW in 1992 and specializes in treating substance use disorders and domestic violence. Don is a member of the Academy of Certified Social Workers, and a Substance Abuse Professional (SAP). In this role, he evaluates employees for substance abuse disorders when they work in an occupation coming under the Department of Transportation (DOT). Don opened Virginia SAP Referral Options in 2014.
He worked extensively in the addictions field including inpatient, residential treatment, and intensive outpatient programs. Additionally, he was co-owner and clinical director of New Bridges Outpatient Rehabilitation Centers in Virginia Beach, Norfolk, and Suffolk from 1993 to 2011. Don specializes in traditional twelve-step recovery using various treatment modalities to break denial and enable recovery. For several years while at New Bridges, Don coordinated and facilitated treatment in the men's domestic violence program.
Don's areas of expertise include therapeutic services for:
Alcohol Abuse & Addictions
Substance Abuse & Addictions
Codependency
Domestic violence.
I am very excited to join the team at Thriveworks Counseling Virginia Beach, VA. Please consider one of my favorite quotes:
"I'm not in this world to live up to your expectations and you're not in this world to live up to mine - Bruce Lee"