Christian Counseling in Virginia Beach, VA—Counselors, Therapists, and Coaches
Faith plays a big role in life for a lot of people and having good faith is very important. Sometimes our faith may waiver and we can get lost on our spiritual journey. No matter how much we pray, if we go to church every Sunday, or if we read the bible every night before we go to bed, you can still fall off track. For a lot of people, this may feel shameful or embarrassing. However, there's no need to! If you are wanting to grow your relationship with God, get guidance in your faith, or receive support for the obstacles you are facing in life, try Christian Counseling.
For I am convinced that neither death nor life, neither angels nor demons, neither the present nor the future, nor any powers, neither height nor depth, nor anything else in all creation, will be able to separate us from the love of God that is in Christ Jesus our Lord. – Romans 8:38-39
Just like Romans 8:38-39, there is nothing that can stop us from having a relationship with God. Although some days it may be harder than others, there is always light at the end of the tunnel. For all of life's trials and tribulations, a little extra support and guidance can help. At Thriveworks Virginia Beach Counseling, our Christian counselors can provide you with that extra encouragement and assistance to tackle whatever you may be going through. Are you ready to feel closer to God? Do you need some guidance through the challenges you are facing? Reach out to us today (757) 317-4315.
What Is Christian Counseling?
Christian counseling is a service we provide our clients that combines the traditional methods of psychology with the practices of Christianity. At Thriveworks Virginia Beach, we understand how important religion is to our clients. That is why we take a holistic approach to care by looking at all aspects of human life: physical, emotional, and spiritual. Once you have decided to work with a Christian coach, they will sit down with you to discuss what areas of concern you may have. In doing so, your coach can create a customized plan of action to tackle the areas you need help with. Some of the different methods they will then use in your therapy sessions include:
Scripture: The bible has so many different lessons and teachings within it. Our counselors will pull different lessons that can be applied to your unique situation. In doing so, you can discuss how the lesson can help you and also learn the different ways you can ask God for help.
Prayer: One of the foundational rocks to religion is prayer. We use prayer to ask for forgiveness, assistance, and to thank Christ for the gifts he has bestowed upon us. During your sessions, you and your Christian coach will use prayer for these three pillars.
Education: For people who are struggling in their faith or just simply want to know how they can strengthen it, education can be a great tool. We will help you learn more about Christianity and how it can be used throughout life. In addition, we can help you find groups and communities that you can get more involved in if you choose.
Traditional Psychology: There are so many different methods and resources within traditional counseling techniques. Your counselor will use a variety of psychological methods to guide you through the challenges you have and help connect with you on a deeper, more meaningful level.
These are not the only ways that you may benefit from working with a Christian counselor. You will find that what you get out of your counseling sessions will go well beyond these four methods. Not only can you feel closer to God, but you will start to live a fuller life.
How Do I Know if I Am a Good Fit for Christian Counseling?
 The ways that Christian counseling can benefit you aside from your faith is endless. Our psychologists at Thriveworks Virginia Beach Counseling have the extensive experience and knowledge to help our clients in many different facets of life. Some different things you may be going through that we can assist you with include:
Anxiety, depression, and/or other mental health issues
Learning disabilities
Low self-esteem
Eating disorders
Marriage concerns
Communication skills
Life coaching
PTSD and trauma
Insomnia or sleeping disorders
Divorce
Addiction or substance abuse
And more! Chances are, we can help you with your specific concern. If you have any questions about the services we provide, just give us a call.
Schedule an Appointment with a Christian Counselor at Thriveworks Virginia Beach, VA  
We understand how important it is to find a counselor who shares the same values as you. Our Christian counselors are dedicated to providing you with excellent service and understanding. If you think that you could benefit from working with one of our coaches, just give us a call (757) 317-4315. Let us help you feel closer to God and overcome what is holding you back.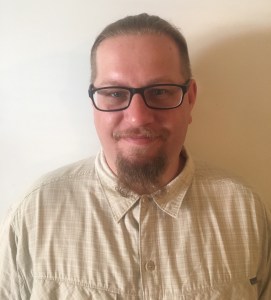 Accepting:
Aetna
Anthem
Beacon Health Options
Blue Cross Blue Shield
Havard Pilgrim
Highmark
Humana
Humana-Military
Magellan
Multiplan
Optima
Optum
United Healthcare
Self Pay Rate: $99
James Martin, LPC
I am a Licensed Professional Counselor in the state of Virginia with over ten years of experience working with children, adolescents, adults, and seniors. I began my career working for the community services board providing counseling and assessment for individuals experiencing severe mental illness and/or substance abuse issues. In 2015 I relocated to Hampton Roads from Radford, VA and since that time I have worked for private community-based programs providing intensive in-home services to at risk adolescents and adults diagnosed with severe mental illness. My goal is to utilize my collective life experiences and knowledge to assist you in achieving a well-balanced life.
My counseling approach is eclectic in nature. Cognitive Behavioral Therapy (CBT) is the foundation of my approach and I utilize other elements that include, but are not limited to: mindfulness, Dialectical Behavioral Therapy (DBT), solution-focused, motivational interviewing, crisis/trauma, and existential/spiritual therapy. As your therapist I will be an empathetic listener and voice on your path to improvement and provide therapy sessions in a safe, non-judgmental, and accepting environment.
I look forward to helping you on your path to personal growth and enlightenment. Jon Kabat-Zinn wrote, "You can't stop the waves, but you can learn to surf." I provide individual, group, couples, and family counseling. My areas of expertise include, but are not limited to:
Anxiety/Panic
Depression
Mood Disorders/Bipolar Disorder
ADHD
Personality Disorders
Schizophrenia and Psychotic Disorders
Substance Abuse
Trauma and Stress Related Disorders (PTSD/Acute Stress)
Anger Management
Academic/Occupational/Work Issues/Career
Grief/Loss/Bereavement
Chronic Health/Medical Problems
Self-Injurious Behaviors/Self-harm
Co-dependency
Crisis/Trauma
Relationships
Men's Issues
LGBTQ Issues
Adjustment Disorders
Mindfulness/Mediation
Cognitive Behavioral Therapy (CBT)
Dialectical Behavioral Therapy (DBT)