Our Counselors
Amelia Peverada, LPC
My name is Amelia Peverada and I am an LPC in NJ. I graduated from Monmouth University with a Masters in Mental Health Counseling. I also have a Masters degree in Forensic Psychology from John Jay College of Criminal Justice. I focused on treating addictions with both degrees. I have worked with a variety of populations from juvenile offenders to adults in outpatient settings. My experience has highlighted the importance of being warm and providing unconditional positive regard for those I work with.
I have a passion for helping people. I believe that therapy is a personal process and not a "one size fits all" approach. I believe it's important to create a safe space where you are comfortable sharing and don't feel judged. Sometimes we struggle with depression, anxiety, addiction, or anger and we need help finding ways to cope. Sometimes life just gets complicated. Whatever the obstacle may be, I am here to help you regain your sense of strength and control. I use a variety of approaches based on the individual need/concern, such as CBT, DBT and motivational interviewing.
I look forward to working with you as you navigate this next chapter of your life!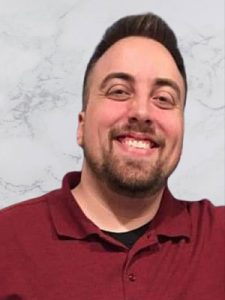 Charles Graff, LCSW
Hey there! My name is Charles, and I am a Licensed Clinical Social Worker (LCSW) with more than 7 years of experience in the mental health field. I earned both my Bachelor and Masters Degree in Social Work from Rutgers University. I have done counseling in quite a few different areas, such as working in outpatient mental health facilities, doing in-home therapy, nursing homes, and even working as a high school counselor..
I enjoy working with people of all ages, and have had a phenomenal experience working with young adults, adults and the geriatric population. As for what kind of therapy I do, I tend to utilize evidence-based treatment approaches such as Cognitive Behavioral Therapy (CBT), as well as enjoy incorporating Mindfulness, Solution-Focused Therapy and Grounding Techniques, to name a few.
My goal is always to do whatever I can to make your life more bearable and easier to manage than it was yesterday. As such, I have worked hard to develop a proficiency in working with clients struggling with anxiety, depression, ADD/ADHD, anger management, stress, mood disorders, college life and a variety of other mental health challenges.
I have a passion for helping others. I'm always looking to learn new techniques and treatment modalities to better serve my clients and to help you reach your version of that better tomorrow. "Try and do better today than you did yesterday". Sometimes that is the best someone can hope to do, and it is as good of a start as any. So please, let me help you make that day, today. Let's get started!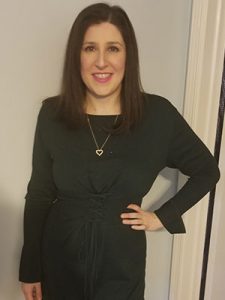 Elizabeth Siegel, LCSW
Elizabeth Siegel is a licensed clinical social worker who has been in the social work field since 2012. She has a Master of Social Work degree from Rutgers University. Elizabeth has a plethora of experiences working with people of all ages, gender identities, and sexual orientations in their homes, communities, as well as in office settings and long term care facilities. In particular, Elizabeth has a passion for doing clinical work with seniors, the LGBT community, and those with chronic illness and/or disabilities. She particularly enjoys helping individuals who are grieving the death of a loved one. Additionally, she has helped individuals who struggle with depression, anxiety, relationship issues, stress management, and low self-esteem. She also has unique experience providing trauma informed therapy to Holocaust Survivors and their adult children.
Whatever the need of the client, I pride myself in being able to meet you "where you are at" and adapt. My goal is to empower my clients to feel confident in their decisions and be more comfortable with the uncomfortable.  I see my clients as individuals with unique needs and will never treat two therapy clients identically. I also respect that your goals may change throughout our time together. Together, we will better understand what has caused your pain and outline a path toward healing. I incorporate a variety of techniques with my clients, including helping you challenge and replace upsetting thoughts, non judgment, validation, deep breathing, and supportive confrontation when appropriate. Not all techniques work for all clients. Let us figure out together the best path toward healing, advancement, and acceptance for you!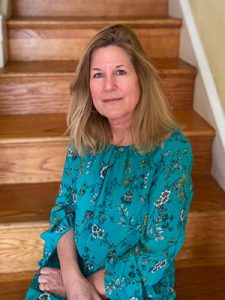 Karen Huber, LPC
Thanks for taking your time to read about me and how I can help you! I specialize in individual, marriage, family, and child therapy. My 25 years as a clinical coordinator, school social worker and private practitioner enable me to offer you help for a wide variety of issues:
Depression
Anxiety
Grief
Trauma
Couples & marriage therapy
Relationship issues
Academic issues
Anger management
services for teenagers and adults feeling stuck in unhealthy and unhappy patterns of behavior
I also have a passion for helping individuals and families with special needs children. Is your special needs child running the show? Do your child's tantrums/struggles leave you feeling anxious, isolated, judged by your friends and family? Do you love your child wildly, but miss your old life, neurotypical children and/or life partner? I get it; I raised one too! I had already launched my career as a marriage, family, child therapist and school counselor when my special needs son was born. He inspired my specialization in autism and the impact of special needs children on family systems.
I hope to work with you soon!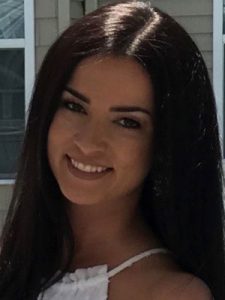 Michele Newman, LCSW
Welcome to the first step of the therapeutic process! This is a healing experience where you are entrusting another person with the shared responsibility of helping you make meaningful change in your life.
What will you get with me as your therapist?
Unconditional positive regard
Comprehensive clinical guidance you can rely on and trust
Empathetic support and validation
Sound feedback
Someone easy to engage with
Psychoeducation on the science/psychology behind the symptoms you are experiencing
What makes me qualified to be a therapist?
Bachelor's Degree in Social Work from Monmouth University
Master's Degree in Social Work from Adelphi University
Nurtured Heart Advanced Trainer Certification
10 years of field experience working at New Jersey's highest levels of therapeutic care
My choice to work in this field comes from my fundamental belief that everyone deserves to be seen, heard, and understood. I believe everything we will ever need is already within us, we just have to learn how to reconnect to who we really are so we can live the life we truly and deeply desire to. My approach to therapy is client centered: clients are the experts on their lives and determine the direction and depth of therapy. I am skilled at offering my clients the tools needed to reframe their thoughts to not only increase self-actualization and identity, but to also optimize individual strengths needed to achieve personal goals which we develop together early in our process together. It is an honor to have the opportunity to facilitate this experience for anyone who is ready to make meaningful change in their lives.
Michele's specialties/offerings:
Couple's / Marriage Counseling
Family Therapy
Individual Therapy
Psychoeducational Group Therapy
Sound/ frequency healing through signing bowls
Cognitive Behavioral Therapy
Dialectical Behavior Therapy
Mindfulness / meditation
Legal charges / probation
School based challenges
Trauma/ Abuse
Self-esteem / Identity
Stress
Anxiety
Depression
Coping with life changes
Gender/ body dysphoria
Obsessive Compulsive Disorder
Autism
ADHD
PTSD
Bipolar Disorder