We have three locations in Philadelphia, PA
Click to see the clinicians at each location:
---
Team Thriveworks Philadelphia
1800 JFK Blvd.,
Suite 1404
Philadelphia, PA 19103
---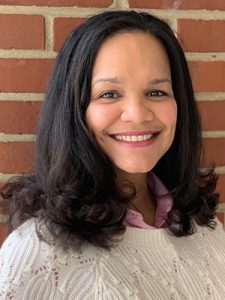 In network with:
Cigna
Magellan
Medicare
Multiplan
Quest Behavioral
In process of being in network with:
Aetna
Highmark
Beacon Health Options
Compsych
Humana
Tricare
UBH
Self Pay Rate: $99
Stefany Diaz, LCSW
If you are reading this, you may be someplace on your journey working towards personal development and possibly moving through a difficult point in life. 
My style is to establish a trusting alliance with my client, empowering them to create their goals and use my expertise to work with them through their process.  Being strengths- based, nonjudgmental and goal focused, I will use a therapeutic technique that best fits your needs and style, prioritizing safety and self-determination.  Some techniques I use include cognitive therapy, motivational interviewing, supportive therapy, and play therapy.
I work with a wide range of clients, ages 5 and up, including adolescents, young adults, mature adults, families and individuals, in English and Spanish. I work with those struggling with a range of symptoms including depression, anxiety, trauma, ADHD, work/ life balance, transitional challenges, and relationship issues.
I am an experienced clinical social worker, and a Level 2 Reiki Practitioner in Traditional Usui Reiki.  I received my Bachelor of Science in Child and Family Studies, with concentrations in African American Studies, Child Development and Spanish, from Syracuse University. My Masters in Social Work, Advance Generalist Practice, was earned at CUNY Lehman College in the Bronx, NY. Additional training was completed in dual diagnosis through Columbia University.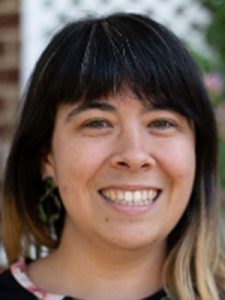 In network with:
Aetna
Anthem
BCBS
Beacon Health Options
Cigna
Highmark
Magellan
Quest Behavioral Health
In process of being in network with:
Humana
Medicare
Multiplan
Tricare
UBH
Self Pay Rate: $65
Bronwen Gale, LPC
I'm a licensed professional counselor in the state of Pennsylvania as well as a registered art therapist. I earned a master's degree in art therapy and counseling from Drexel University and have practiced in a number of mental health settings. I have experience working with clients who present with diverse clinical issues, including depression, anxiety, post-traumatic stress disorder and substance use. I believe psychotherapy is a collaborative effort, in which the therapist supports client strengths and insights as a means of eliciting change. I intend to offer compassionate, affirming care which provides opportunities to challenge old patterns and to build new interpersonal skills. I also offer arts-based interventions if that feels like something which would be helpful for you (and no, you don't have to be an artist!).

I look forward to working with you!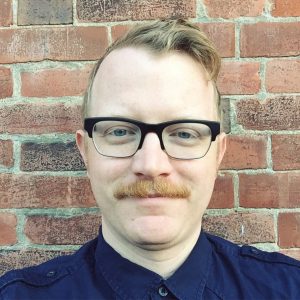 In network with:
Aetna
Anthem
BCBS
CareFirst Empire
Compsych
Highmark
Horizon
Independent Blue Cross
Premera
Regenc
United Healthcare
Self Pay Rate: $130
Robert Kuehl, LPC
Robert earned his bachelor's degree from Temple University and received a Master's degree in clinical counseling from Eastern University. Robert has enjoyed working with adolescents and adults in helping them live with a variety of challenges including depression, anxiety, physical/psychological trauma, psychosis, personality disorders, anger, relationship problems, life transitions, grief and many others. Robert employs a psychodynamic approach to conceptualizing problems and a Client-Centered approach to building therapeutic rapport. While Robert uses several different models for change he often draws from Cognitive Therapy and Motivational Interviewing but treatment will be personalized for your needs.
The foundation for Robert's work is the belief that we were built for relationships and as a result the relationship between therapist and person-in-therapy is the vehicle for change. Providing a warm, non-judgmental space in which people feel secure is priority number one. Where you go from there is completely up to you!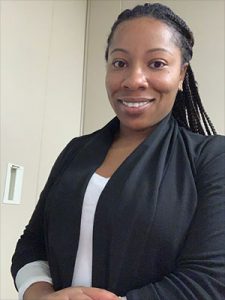 In network with:
Anthem
BCBS
Cigna
Highmark
Humana
Magellan
In process of being in network with:
Aetna
Beacon Health Options
Multiplan
Quest Behavioral
Tricare
UBH
Self Pay Rate: $65
Keisha Smith, LCSW
My name is Keisha Smith and I am a Licensed Clinical Social Worker (LCSW) in the state of Pennsylvania. I attended Temple University where I received my Bachelors and Masters of Social Work and I also attended Boston University in which I received a Masters of Criminal Justice. 
I use a Person Centered/Narrative Therapy Approach. Therapy is about you and not me. I listen and we work together to develop all aspects of your treatment and discuss what your time in therapy will look like. Making the decision to come and talk to someone is not easy and my goal is to make it a as smooth as possible while we are doing the work along your journey. 
I have significant experience working with youth who are adjudicated or at-risk at the prevention, intervention, and rehabilitative stages. 10 years of experience providing support and therapeutic interventions for youth, individuals and families.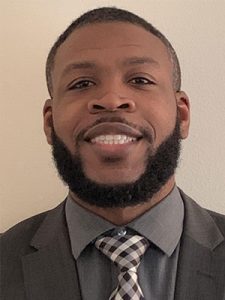 In network with:
Aetna
Anthem
BCBS
Beacon Health Options
Cigna
Highmark
Humana
Magellan
Quest Behavioral
In process of being in network with:
Self Pay Rate: $99
Maurice Denton, LPC
Hello! My name is Maurice Denton.
I began my study of psychology in 11th grade when given the choice between it and German. While German is an interesting language, I think I made the right choice. Since then, I graduated with a BA in Psychology from Eastern University and then a Master's in Clinical Mental Health Counseling from Regent University. I've been employed in the helping field for most of my working life. I've continued in this field because I love being a support for people as they work through life challenges, and having overcome my share of major difficulties, I'm not afraid to sit with you and work through heavy issues. I consider the people that I work with to be participants, not only clients, because we're working together to find pathways to problem solving. You're in the driver seat and your goals will be our focus.
I believe in taking a person centered approach to therapy, which sees my participants as autonomous, capable of changing their lives in positive ways, and moving toward their full potential. Since being trained as a Clinical Mental Health Counselor, I have walked with participants through the most severe cases of anxiety, depression, Bi-Polar disorder, Schizophrenia, and other chronic life interruptions.  I always consider it an honor and a privilege when my clients share with me, the life experiences that have brought them to their current place, whatever that may be. I believe that you are a valuable individual, no matter what you're dealing with, and that you don't have to carry the weight of your concerns alone.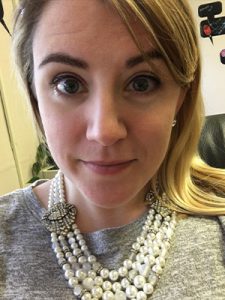 In network with:
Anthem
BCBS
Beacon Health Options
Cigna
Highmark
Humana
Magellan
Multiplan
Quest Behavioral
In process of being in network with:
Self Pay Rate: $75
Alexis Kilduff, LPC
Alexis earned her bachelors degree in Psychology from Rutgers University in 2007 and her masters degree in Mental Health Counseling and Behavioral Medicine from the Boston University School of Medicine in 2009. Since obtaining her masters, Alexis has worked with children, adolescents, adults, and families who are dealing with any number of mental health concerns. Whether it be in a school, community and home based work, or in an outpatient office; Alexis has committed herself to meeting each individual where they're at mentally and emotionally. Whether it is working through a difficult life transition, chronic anxiety or depression, grief, body image and self esteem, eating disorders or anything else that is keeping you from living the life you want to; she believes in working with you and tailoring treatment to meet your unique needs.  
Alexis feels strongly about "buying in" to therapy and working as a team to overcome whatever it is each person is dealing with. She believes deeply in connections and her warm approach will help to put you at ease so you can get the support and care that is right for you.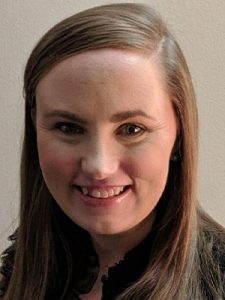 In network with:
Aetna
Anthem
BCBS
Beacon Health Options
Cigna
Highmark
Humana
Magellan
Multiplan
Optum
Quest Behavioral
UBH
United Healthcare
In process of being in network with:
Self Pay Rate: $65
Therese Marie Walsh, LPC
I joined Thriveworks with a desire to work collaboratively with individuals, couples, and families in an effort to embrace change, process life events, and further personal growth and development. The therapeutic relationship provides an opportunity to learn more fully about one's self and it is a privilege for me to be able to embark on that journey and help influence an individual's ability to experience transformation and gain increased satisfaction in life. It is my privilege to join clients on this journey. 
My areas of specialization include trauma, depression, anxiety, anger management, trauma, healthy sexual development, relationship discord, conflict resolution, loss and grief, and effective communication styles. 
My counseling style is eclectic as I acknowledge the unique characteristics that are present within the many approaches to therapy. This allows for the use of the most appropriate tools as the therapeutic relationship evolves and allows adaption to honor the distinct and dynamic human being.. Many of the hours I have spent in professional development have been focused on cognitive behavioral treatment approaches and dialectical behavioral therapy. 
Credentials:
Licensed Professional Counselor in Pennsylvania

Masters Degree in Mental Health Counseling (MS)- Philadelphia College of Osteopathic Medicine

Bachelor of Arts, Psychology – Alvernia University 

Psi Chi (Counseling Honor Society) Member 

American Counseling Association Member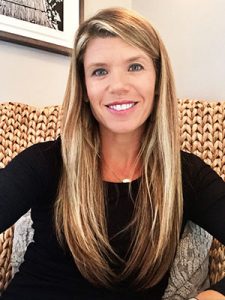 In network with:
Aetna
Anthem
BCBS
Beacon Health Options
Cigna
Highmark
Humana
Humana-Military
Magellan
Multiplan
Quest Behavioral
Tricare
In process of being in network with:
Self Pay Rate: $75
Molly Hayes, LMFT
Molly Hayes Wolfe is a Marriage and Family Therapist with over 17 years of experience working in the mental health field. Over the course of her career, Molly's practice has spanned a range of mental health treatment settings, including inpatient drug and alcohol rehabilitation centers, crisis centers, hospitals, community mental health clinics, and private practice. She works primarily with adults in individual or couples therapy and has helped clients struggling with a host of challenges, including anxiety, panic attacks, depression, postpartum, body image issues and eating disorders, codependency, relationship issues, life transitions, parenting issues, divorce, and blended families.
Molly is a humanistic, person-centered therapist with an eclectic, pragmatic approach to counseling and therapy. She believes that people and their problems are unique and complex and that no single theory is a perfect fit for every problem or for every person. She is trained in cognitive behavioral theory and uses techniques from rational emotive behavioral theory, mindfulness/meditation, and family systems theory in her practice.
Molly earned a Bachelor of Science degree in Addictions Counseling from Hanneman University (now Drexel University) in1999 and a Master's of Science in Counseling Psychology from San Francisco State University in 2003.
Molly has her own blended family that includes her husband, their four children, and the family's labradoodle named Rocky. In her free time, she enjoys reading, yoga, cooking, travel, and long walks.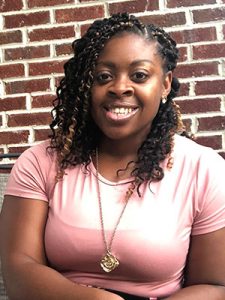 In network with:
Anthem
BCBS
Beacon Health Options
Highmark
Humana
Humana-Military
Magellan
Multiplan
Optum
Quest Behavioral Health
Tricare
UBH
United Healthcare
In process of being in network with:
Self Pay Rate: $99
Lavonda Handy, LMFT
Lavonda Handy has a master's in clinical psychology from La Salle University and is a Licensed Marriage and Family Therapist. She has an extensive background of over 10 years working with children, families, couples and individuals.
Through her experience, she has learned the importance of the connection that we have to others and how it impacts the healing of an individual. Often times, feelings of depression, anxiety, and difficulties within relationships with others are derived from previous experiences/traumas that cause us to be "stuck" in unhealthy patterns of living. Lavonda believes in connecting with each client through exploring their current living patterns that have them in unhealthy relationships, making poor decisions or struggling to maintain daily living. She works collaboratively with clients to create new patterns in their relationships and life to get "unstuck".
Lavonda believes once you have been able to explore your past relationships/traumas, you will be able to begin healing from past hurts, connect more with your authentic self and work towards improving your current and future relationships.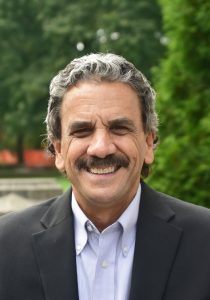 In network with:
Amerihealth
Beacon Health Options
Cigna
Cigna Telehealth
Geisinger Health Plan
Highmark
Humana
Independence Blue Cross
Key Stone East (HMOs require PCP referral)
Magellan Commercial
Multi Plan
Penn Behavioral Health
Self Pay Rate: $99
Thomas DeGeorge, PhD
Dr. DeGeorge has been working with individuals, couples and families for 30 years. In his practice, Dr. DeGeorge implements a client centered approach developing and fostering a connection with his clients that focuses not only on their concerns but all aspects of their life and relationships. Dr. DeGeorge believes that all individuals, couples and families can achieve a better and more stable emotional, pragmatic, and daily lifestyle.
Dr. DeGeorge believes in the art of integrative counseling in his therapeutic approach. His approach is based on what the client, couple, needs and what works best, based on their own personality, strengths, weaknesses and interests.
Dr DeGeorge has presented at the International Association of Martial and Family Counselors, in New Orleans, Louisiana, the IAMFCA conference in Oxford, England, and The Asia/Pacific Conference in Brisbane, Australia.
A native Philadelphian, Dr. DeGeorge returns after nearly 28 years living in the Pittsburgh area. He is an Assistant Professor in the Graduate Counseling Department at Rosemont College.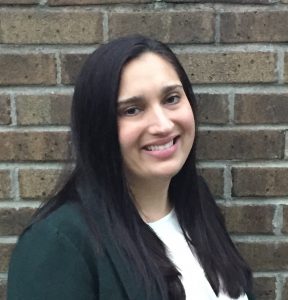 In network with:
Anthem
Blue Cross Blue Shield
Highmark
Optum
UBH
United Healthcare
Self Pay Rate: $130
Amanda Pitchko, LPC, NCC
Amanda Pitchko earned her undergraduate degree from Albright College, majoring in Psychology. She then earned a Master's Degree in Clinical Mental Health Counseling from Rider University, graduating with honors. While at Rider University, she co-authored a research article entitled "Naturalistic Recovery from Non-suicidal Self-Injury: A Phenomenological Inquiry". This work was published in The Journal of Counseling and Development. Amanda is a nationally certified counselor and a licensed professional counselor in Pennsylvania. For several years, Amanda has helped serve the needs of women with Eating Disorders and other co-morbid mental illnesses such as anxiety, depression and bipolar disorders. In addition, Amanda is trained to work with individuals experiencing Posttraumatic Stress Disorder, including military veterans. Amanda's clinical approach serves to meet the needs of individuals, couples or families by utilizing skills from Cognitive Behavioral Therapy, Dialectical Behavioral Therapy and Person-Centered Therapy. Amanda is passionate about restoring people to emotional and cognitive health, assisting persons to become better connected to themselves and to others.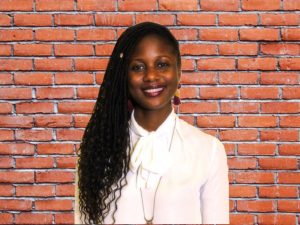 In network with:
Aetna
Amerihealth
Blue Cross Blue Shield/Anthem
Beacon Health Options
Cigna
CommPsych
Geisinger Health Plan
Highmark
Humana
Independence Blue Cross
Magellan
Multi Plan
Optum
Penn Behavioral Health
Tricare
United Healthcare
Self Pay Rate: $99
Akeesha Washington, LPC, CAADC
Known for her tireless work ethic, energetic presentation, and hands-on approach to client needs, Akeesha M. Washington is an agent of change. As a therapist, Akeesha's goal is to help clients live their B.E.S.T. life: that is, to Be Empowered to Strive & Thrive in your everyday life. Her multifaceted career experiences over the past 10 years have supported Akeesha in gaining a variety of expertise in areas including working with:
Children, adolescent, & adults
Relationship challenges including couples, & family systems
Childhood, adult, & transgenerational trauma
Career counseling
Phase of life changes
Life stressors and next steps
Akeesha is passionate about working collaboratively with clients to match the most effective interventions needed to help clients live their B.E.S.T. lives. Akeesha is trained in an array of evidence-based practices including:
Cognitive Behavioral Therapy (CBT)
Dialectical Behavioral Therapy (DBT)
Mindfulness & Meditation
Trauma-Informed Care
Eye Movement Desensitization and Reprocessing (EMDR)
Play Therapy
Addictions/Substance Abuse
Akeesha is a Philadelphia native. She obtained two graduate degrees from the University of Pennsylvania, Graduate School of Education in School and Mental Health Counseling, and her bachelor's degree from Kutztown University. Akeesha is a Licensed Professional Counselor (LPC), Certified Advanced Alcohol & Drug Counselor (CAADC), certified PA Professional School Counselor, and a professional member of the American Counseling Association. In addition to private practice, Akeesha works as a school counselor in a K-8 school in Philadelphia.
Akeesha is a therapist who is committed to excellence - for others and herself. She promotes a positive work-life balance by scheduling time for self-care most often through travel, exploring hidden treasures in Philadelphia, and spending time with family and friends. Akeesha has found that in doing so, she has achieved her own B.E.S.T. life. Akeesha is committed to helping you pursue your personal goals and achieve your B.E.S.T. life as well.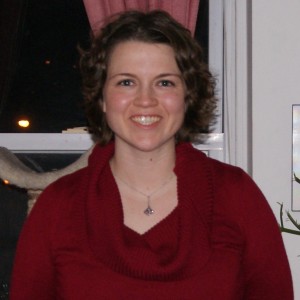 In network with:
Blue Cross Blue Shield/Anthem
Highmark
MHN
MHNet
Multi Plan
Quest
Tricare
Self Pay Rate: $130
Dr. Johanna Isaacs
Dr. Johanna Isaacs is a licensed clinical psychologist in Pennsylvania. She earned a bachelor's degree in psychology from the University of Pennsylvania and a master's and Psy.D. in clinical psychology from Widener University.
She has experience working with children, young adults, adults, families and couples in psychotherapy.
Through cognitive-behavioral interventions, mindfulness techniques, and positive life coaching approaches, she has helped people cope with the stress of life transitions, the symptoms of anxiety and depression, and the challenges of learning disabilities, autism spectrum and attention-deficit hyperactivity disorders.
Dr. Isaacs believes that creating a strong therapeutic relationship that is collaborative, supportive, and focused on positive solutions is what leads to effective long-term life changes."
She also has extensive experience conducting psychological assessments for children and adults to determine academic accommodations for schools, colleges, and standardized testing, diagnostic testing for learning disabilities and AD/HD, and IQ and academic testing.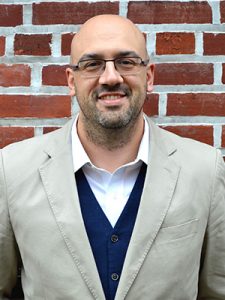 In network with:
Anthem
Blue Cross Blue Shield
Highmark
Self Pay Rate: $99
Joe Alvayero, MA, LPC
Joe earned a master's degree in Mental Health Counseling & Behavioral Medicine from Boston University School of Medicine after completing his undergraduate degree at State University of New York at Buffalo as a double major in Psychology and Sociology. Joe provides counseling services and mental health skills and techniques to athletes as a Sports Psychology Consultant and is a designated provider for the Philadelphia Eagles. Joe's clinical work also utilizes the Eco-Systemic Family Therapy Model, an evidenced based treatment, to help families, couples, and individuals successfully reach treatment goals.
A common thread across Joe's experience has been working with the specialized needs of children, teens and adults whose day to day lives are impacted by symptoms of anxiety and depression, loss of anger control, a traumatic or stressful event, grief and loss, attention deficit/hyperactivity, and/or overwhelming stress. Joe's eclectic and humanistic approach empowers the client to identify and capitalize on their strengths to overcome challenges and reach life's goals.
Joe is currently available for online counseling sessions. Learn more here.
Joe was featured on KYW News Radio on "Gender evolution impact on fatherhood, Daddy University"