*Unfortunately, we are not able to offer psychiatry or medication management to new clients at this time. We're sorry for any inconvenience and hope to have availability soon. We do, however, have counseling, therapy, and coaching appointments available now!
Many people don't think twice about attending annual physicals, taking their vitamins, trying to eat well and exercise daily. Despite these great efforts, how many people think to give the same time and effort to their mental health? In many cultures and families, there is a stigma against therapy or psychiatry. The many misconceptions regarding therapy are actually unnecessary. A person's mental health is no different than their physical health. It needs attention and care. Occasionally, it also requires specialized attention and time.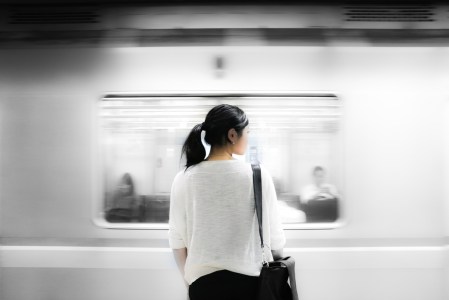 A psychiatrist is a medical doctor that has specialized training in the area of mental health. They have completed undergraduate school, medical school, and then many years of training in the field of mental health. There is a misconception that psychiatrists may only work in hospitals or inpatient facilities, and only treat the most serious disorders. Psychiatrists are able to diagnose and treat common disorders as well.
Psychiatrists can diagnose and treat:
Anxiety disorders, including obsessive-compulsive disorders
Depression
Bipolar disorder
ADD/ADHD, as well as other disorders in children
Eating disorders
Schizophrenia and other personality disorders
Addictions
This list is not comprehensive but a general out look at how a psychiatrist can help. Many times, individuals may be unsure what they or a loved one are suffering from and be unsure where they fall on this list. This is very common and a Thriveworks psychiatrist will be able to diagnose the issue and begin treatment. A psychiatrist is uniquely able to prescribe medication. In many disorders, this is an integral part of recovery. For some individuals, it is impossible to live a high-functioning life without prescription medication. Thriveworks Peachtree City psychiatrists can prescribe, oversee, and adjust medication as necessary in your process of recovery.
We understand that many people may have been considering getting help for quite some time. For that reason, at Thriveworks Peachtree City Counseling, we do not operate with a waiting list. We want to be ready to help when it is most needed. Our psychiatrists are leaders in their field and are ready to put their expertise to work for you or your loved one. There is no need to suffer in silence any longer.
Call us or send us a message to get started on your journey of healing.