Meet our Providers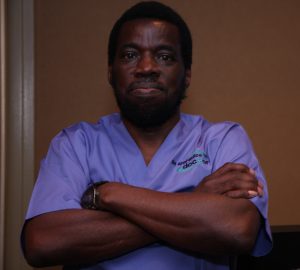 Godfrey Sears
PsyD, NSPSYP, MPP
Address:
5401 S. Kirkman Rd. Suite 310
Orlando, FL 32189
---
Apart from holding a Doctor of Psychology Degree (PsyD), Postdoctorate in Neuropsychology (NSPSYP), and the Postdoctoral Master of Psycho-pharmacology Program (MPP), Dr. Sears holds prestigious qualifications in over 10 specialist areas, thus gaining an unprecedented and very robust suite of Academic and Professional Credentials. He has accumulated almost 28 years experience in a wide range of areas, including Engineering, Management, Psychology, Research, Education, Teaching and Training inter alia and has held many top positions, including Manager, Chief Consultant, Professor, Operations Director, Project Director, Clinical Psychologist, Clinical Director, University President inter alia.
Between 2006 and 2009, Dr Sears completed 3,638 Clinical Hours (Residency) with the highly prestigious PSCH Clinic in New York, and gained a reputation for being a highly competent and capable clinician with great clinical skills; for successfully treating patients with mild to severe cognitive impairments, including those with complicated psychiatric disorders as well as violent tendencies; for providing the most creative and effective interventions to his patients; for developing exceptional consultation to professional and paraprofessional staff and family members; and for establishing respect among his colleagues, patients, family members, and the community at large.
Helps with...
ADHD / ADD
Adolescents
Aging
Anger
Anxiety
Asperger's
Autism
Blended Family
Careers
Chronic Pain
Coping Skills
Couples
Depressed Mood
Divorce
Eating Disorders
Family Conflict
Fear / Phobia
Goal Setting
Grief / Loss / Bereavement
Impulsivity
Life Coaching
OCD
Parenting
Neurofeedback
Relationships
Self Esteem
Sleep / Insomnia
Social Anxiety
Stress
Trauma / PTSD
Underachievement
Weight Management
Women's Issues
Focus
Attention