Meet Our Counseling Staff
Patricia Jones, Psy.D.
Dr. Jones previously practiced as a Licensed Psychologist in Maryland prior to relocating to the Hampton Roads area in Virginia during the Spring of 2017. She is currently a Licensed Clinical Psychologist in the State of Virginia. She finds it to be very rewarding to assist adults with addressing mental illness and daily stresses of life. Dr. Jones has a passion to help clients become successful in effectively coping with various mental illnesses for diagnoses on a spectrum to include addictions, anxiety, depression, grief and loss, and post traumatic stress disorder, among others. She assists individuals who struggle with substance abuse and gambling addictions, as well as, people with mood disorders, individuals encountering difficulties in daily living, and those who have experienced traumatic events.
Dr. Jones primarily works with clients from a Cognitive Behavioral Therapy perspective. She works with individuals to assist them in recognizing their negative thoughts that are influential in producing negative emotions, which in turn, involves responding with a negative pattern of behavior. Dr. Jones also integrates Motivational Interviewing, Solution Focused Therapy, and Structural Family Therapy principles to collaboratively work with clients to help them to overcome dysfunctional thinking, emotions, and behaviors that prevent them from living productive and satisfying lives.
Dr. Jones' goal is to assist clients with becoming "their own therapists." Her clients are able to achieve this by utilizing strategies and solutions that were learned in therapy to solve other problems that may arise. Additionally, she works with clients to aid them in viewing themselves from a holistic perspective by considering aspects of their Physical, Psychological, Emotional, Spiritual, Cultural, Social, and Economic selves.
Dr. Jones obtained a Doctorate of Psychology Degree in Clinical Psychology in 2010 from Argosy University, The American School of Professional Psychology in Arlington, Virginia. She has since worked with individuals and conducted group therapy.
Helps with:
Addiction
Alcohol Abuse
Anger Management
Anxiety
Coping Skills
Depressed Mood
Drug Abuse
Fear/Phobia
Gambling Problems
Goal Setting
Grief & Loss
Performance Anxiety
Relationships
Self Esteem
Sleep/Insomnia
Social Anxiety
Stress
Substance Abuse
Test Anxiety
Trauma/PTSD
Women's Issues
---
Stephanie Gore, MSW, LCSW
Stephanie Gore, LCSW, is a licensed clinical social worker who treats children, adolescents, and adults from diverse backgrounds using a variety of individual, family, and group treatment modalities. Treatment is tailored to each individual in accordance with his/her strengths, interests, and goals for treatment. Ms. Gore has provided clinical services for over 15 years. Her varied background includes work in foster care and adoption settings, community service boards, juvenile/adult court systems, schools and private practice.
Ms. Gore utilizes an eclectic approach to therapy, which includes cognitive-behavioral therapy, solution-focused therapy, empowerment therapy, and strengths-based perspectives. Issues she helps clients address include depression, anxiety disorders, trauma, anger management, child behavior and social skills issues, relationship issues, life transitions, grief and loss, school-related problems and workplace stress.
Ms. Gore believes that the knowledge of one's life helps guide them to the answers that bring about necessary changes. If you are able to get a person to identify when a trauma or major life event occurred, they can draw on their strengths to move past it and realize their potential to live a more fulfilling life. Ms. Gore provides a safe environment of dignity, respect, compassion and support; while also giving a realistic view so that individuals can identify and overcome obstacles and flourish in life.
---
Corinne Sisti, LPC
Corinne Sisti is a licensed professional counselor and a 2014 graduate of La Salle University in Philadelphia, PA. At LaSalle, she received a Masters of the Arts in Professional Clinical Counseling with a specialization in addiction treatment. She works with individuals on a wide array of concerns including addiction, trauma, depression, anxiety, women's issues, and general life satisfaction.
Mindfulness and motivational interviewing drive the service Corinne provides. These therapeutic schools allow her to utilize a wide array of clinical interventions. Her clinical approach benefits from extensive training and supervision in trauma informed treatment and by catering to each client's unique needs. She believes that each person's background, belief system, personality, family history, and goals differ, and therefore the best treatment for each individual differs.
Corinne believes in personal accountability, for herself and for her clients. She believes the most compassionate approach is an honest and transparent one that respectfully acknowledges a person's thoughts, feelings, and the consequences of their behaviors. Thankfully, being approachable and genuine allows her to be kind and honest with clients. She is dedicated to collaborating with each client to create change, grow toward their personal goals, and improve their lives.
---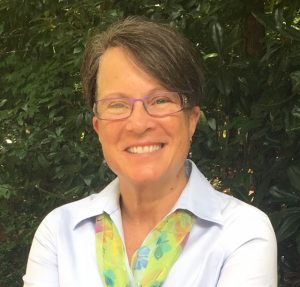 Cece Dorough, LCSW
Cece Dorough, LCSW is a Licensed Clinical Social Worker who has been providing supportive counseling and psychotherapy to individuals, couples and families since 2007. Cece's clients have pursued counseling and therapy with her for a variety of reasons including
Depression
Anxiety
Bipolar disorder
Chronic pain & illness
Trauma
PTSD
Relationship issues,
Grief and loss
Abuse
Self-actualization
Shame.
She works with clients as a collaborative team within the frameworks of western psychology, neuroplasticity and contemplative practices to rewrite their internal scripts, reframe how they interpret life around them and change their behaviors. Her current treatment modalies include: CBT, mindfulness, acceptance and commitment therapy, positive psychology, motivational interviewing, and strengths-based therapy. She engages with absolute non-judgment to help her clients discover the roots of their emotional distress and self-limiting beliefs as she guides them along their journeys toward internal freedom and living their true potential.
Cece's own experience living and traveling extensively along with her work with international clients contribute to her foundation of loving kindness and openness to all diversities. And in her own existential journey, she continues to connect with our underlying oneness. She is passionate about the work that she does and the care that she takes with her clients.
---