Meet Our Counseling Staff
►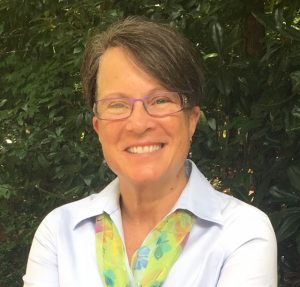 In network with:
Aetna
Anthem
Beacon
Cigna
Humana
Magellan
Medicare
Multiplan
Tricare
Self Pay Rate: $65
Cece Dorough, LCSW
Cece Dorough, LCSW is a Licensed Clinical Social Worker who has been providing supportive counseling and psychotherapy to individuals, couples and families since 2007.
She works with clients as a collaborative team within the frameworks of western psychology, neuroplasticity and contemplative practices to rewrite their internal scripts, reframe how they interpret life around them and change their behaviors. Her current treatment modalies include: CBT, mindfulness, acceptance and commitment therapy, positive psychology, motivational interviewing, and strengths-based therapy. She engages with absolute non-judgment to help her clients discover the roots of their emotional distress and self-limiting beliefs as she guides them along their journeys toward internal freedom and living their true potential. Cece's clients have pursued counseling and therapy with her for a variety of reasons including:
Depression
Anxiety
Bipolar disorder
Chronic pain & illness
Trauma
PTSD
Relationship issues,
Grief and loss
Abuse
Self-actualization
Shame.
Cece's own experience living and traveling extensively along with her work with international clients contribute to her foundation of loving kindness and openness to all diversities. And in her own existential journey, she continues to connect with our underlying oneness. She is passionate about the work that she does and the care that she takes with her clients.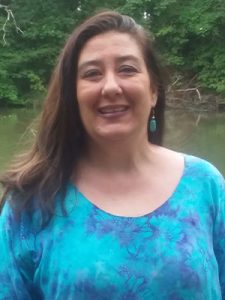 In network with:
In process of being in network with:
Aetna
Beacon Health Options
Humana
Magellan
Medicare
Multiplan
Optima
Tricare
UBH
Self Pay Rate: $65
Colleen Murphy-Moore, LPC
Although I specialize in working with Children/Adolescents and Families, I also greatly enjoy working with Adults and Couples, helping all to achieve their best lives.
I have a MA in Counseling Psychology from Antioch New England Graduate School in Keene, NH and have lived in VA for 12 yrs.  I have been in the Mental Health field for over 20 yrs, drawing from an eclectic framework of Solution Focused, DBT, CBT, Trauma Informed Care, Play and Art Therapy Modalities; helping people who suffer from Depression, ADD/ADHD/, Anxiety, PTSD, Separation Anxiety, Attachment and Adjustment Disorders.
I enjoy Kayaking and other outdoor activities with family, friends and my dog.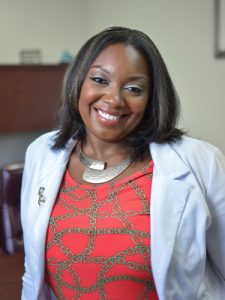 In network with:
Aetna
Blue Cross Blue Shield/Anthem
Humana
Highmark
Magellan
Medicare
In process of being in network with:
Beacon Health Options
Cigna
Multiplan
Optima
Tricare
UBH
Self Pay Rate: $65
Dominique Batten, LCSW
I obtained my Bachelor's Degree in Sociology from Saint Paul's College in Lawrenceville, VA and my Master's Degree from Norfolk State University in Norfolk, VA. I have worked throughout the human services field to include foster care agencies, group homes, inpatient hospitals, youth residential treatment facilities and in-home counseling. I am multi-faceted and have the ability to work with various diagnoses and behavioral concerns including schizophrenia and other psychotic disorders.
I worked in the mental health field for over fifteen years. As a Mental Health Practitioner, I have positively impacted the local community by providing person centered treatment to children, teens and adults within the Commonwealth. A few of therapeutic models utilized are: Cognitive Behavioral Therapy, Narrative Therapy, Family Systems, Solution Focus and Problem Solving. I believe that all individuals are equipped to heal and change their paths through hard work and tapping to their personal strength. So, if you need assistance with moving to the next level, finding your inner strength or regaining your power.. Let's begin the process...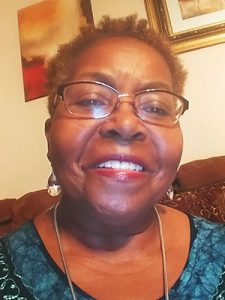 In network with:
In process of being in network with:
Aetna
Beacon Health Options
Cigna
Humana
Magellan
Medicare
Multiplan
Optima
Tricare
UBH
Self Pay Rate: $65
Faith McCloud, LCSW
I received my Bachelors Degree of Arts from Loyola University in New Orleans, LA in 1979 and my Master's Degree in Social Work from Tulane University in New Orleans, LA in 1980 in Clinical Work with Children and Families Specializing in Mental Health. I am currently employed with Thriveworks in Private Practice as a LCSW providing assessments and diagnoses, working with adults, children, couples, families, group work, telehealth and other areas of mental health and substance abuse treatment as needed.
Over the past several years I have worked directly with Severely Mentally Ill adults and young adults as a Care Coordinator in addition to working directly with Addictions Recovery and Treatment through Magellan Health and VA Premier Healthcare. I have a long history of working with Community Mental Health with children, young adults, families, schools and the Judicial system. I see my role as a change agent by assisting people in helping to improve the quality of their lives. I see change as a Journey to a better, stronger you.
I have worked directly with Active Duty Army, Army National Guard, Active Duty Navy, Marines and Active Duty Air Force providing marital counseling, support to victims of sexual assault, Family Advocacy Support, treatment assessments for the Medical Evaluation Board (MEB), crisis stabilization, emergency room assessments, case management, telehealth and case consultations. I have worked with a variety of populations with the same goal in mind to assisting people to overcome the stress, anxiety, depression and roadblocks that present as pitfalls in succeeding in everyday life.
Hopefully, choosing a Therapist that is a good fit is the start to a better you.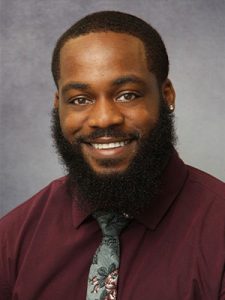 In network with:
Anthem
BCBS
Highmark
Optum
UBH
United Healthcare
In process of being in network with:
Aetna
Anthem
Beacon Health Options
Blue Cross Blue Shield
Cigna
Humana
Magellan
Medicare
Multiplan
Optima
Tricare
Self Pay Rate: $65
Mario Barnes, LCSW
Mario Barnes is a Licensed Clinical Social Worker who specializes in working with children, adolescents, and adults who are coping with depression, anxiety, relationships issues, and major life transitions or challenges. He has had 9 years of experience working in the mental health field and also has a background in school social work enabling him to provide his expertise regarding the educational system. Mario received a Bachelor of Arts degree in Psychology from Christopher Newport University and a Master of Social Work degree from Norfolk State University. He works well with individuals experiencing difficulties with identifying and regulating negative thoughts and emotions. Additionally, he works with families and couples experiencing relationship challenges as well as individual struggling with substance abuse.
Mario's approach is rooted in bringing awareness to the connections between thoughts, feelings, and actions using a number of different techniques tailored to each individual. He aims to help individuals develop a deeper understanding of themselves at all levels, which can often lead to improved self-management and self-awareness. He strives to help individuals learn practical skills to incorporate into their everyday lives. Mario is skilled at tailoring therapy to meet the unique needs of each person he meets by drawing on their strengths to enhance their personal growth and empowerment.
Mario utilizes a Person-Centered approach to therapy, which allows for collaborative problem solving, questioning, and personal exploration. Additionally, he has strong foundations in Cognitive-Behavioral Therapy, Solution-Focused Therapy, Reality Therapy, and Choice Theory. Mario seeks to assist individuals in regaining power and regain control over their lives through personal accountability and evaluating choices, as he is a firm proponent for individuals' right to self-determination. He believes in the power of unconditional positive regard, compassion, understanding, respect, and empathy.
In network with:
Aetna
Anthem
Blue Cross Blue Shield
Beacon
Cigna
Highmark
Humana
Magellan
Medicare
Multiplan
Tricare
Self Pay Rate: $99
Patricia Jones, Psy.D.
Dr. Jones previously practiced as a Licensed Psychologist in Maryland prior to relocating to the Hampton Roads area in Virginia during the Spring of 2017. She is currently a Licensed Clinical Psychologist in the State of Virginia. She finds it to be very rewarding to assist adults with addressing mental illness and daily stresses of life. Dr. Jones has a passion to help clients become successful in effectively coping with various mental illnesses for diagnoses on a spectrum to include addictions, anxiety, depression, grief and loss, and post traumatic stress disorder, among others. She assists individuals who struggle with substance abuse and gambling addictions, as well as, people with mood disorders, individuals encountering difficulties in daily living, and those who have experienced traumatic events.
Dr. Jones primarily works with clients from a Cognitive Behavioral Therapy perspective. She works with individuals to assist them in recognizing their negative thoughts that are influential in producing negative emotions, which in turn, involves responding with a negative pattern of behavior. Dr. Jones also integrates Motivational Interviewing, Solution Focused Therapy, and Structural Family Therapy principles to collaboratively work with clients to help them to overcome dysfunctional thinking, emotions, and behaviors that prevent them from living productive and satisfying lives.
Dr. Jones' goal is to assist clients with becoming "their own therapists." Her clients are able to achieve this by utilizing strategies and solutions that were learned in therapy to solve other problems that may arise. Additionally, she works with clients to aid them in viewing themselves from a holistic perspective by considering aspects of their Physical, Psychological, Emotional, Spiritual, Cultural, Social, and Economic selves.
Dr. Jones obtained a Doctorate of Psychology Degree in Clinical Psychology in 2010 from Argosy University, The American School of Professional Psychology in Arlington, Virginia. She has since worked with individuals and conducted group therapy.
Helps with:
Addiction
Alcohol Abuse
Anger Management
Anxiety
Coping Skills
Depressed Mood
Drug Abuse
Fear/Phobia
Gambling Problems
Goal Setting
Grief & Loss
Performance Anxiety
Relationships
Self Esteem
Sleep/Insomnia
Social Anxiety
Stress
Substance Abuse
Test Anxiety
Trauma/PTSD
Women's Issues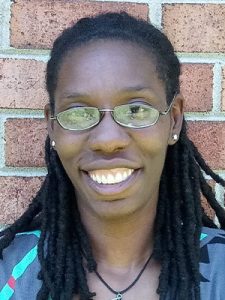 In network with:
In process of being in network with:
Aetna
Anthem
Beacon Health Options
Blue Cross Blue Shield
Cigna
Humana
Magellan
Medicare
Multiplan
Optima
Tricare
UBH
Self Pay Rate: $65
Tiffany Brown, LPC
Searching for a counselor can be stressful. Will this person be the right fit? Will they understand me? Will they judge me? It is my passion to help people to understand and navigate the world of counseling and get to the point where they can ultimately understand and navigate their own lives.
I have my Master's degree in Clinical and Mental Health Counseling from South University in Virginia Beach. I have been in the field for about 9 years. I am a Licensed Professional Counselor with experience working with individuals experiencing anxiety, depression, grief and serious mental illness among other things.  I specialize in LGBT/Sexuality and Crisis Intervention. I use a Person-Centered, Holistic approach, giving the person the lead to discuss and express themselves however they see fit. "Your present circumstances don't determine where you can go; they merely determine where you start (Nido Qubein)." So, let's get started!
►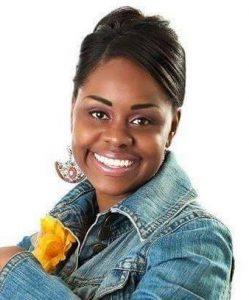 In network with:
Aetna
Anthem
Beacon Health Options
Cigna
Harvard Pilgrim
Magellan
Multiplan
Optima
Optum
Tricare
Self Pay Rate: $65
Frances Futrell, LPC
As one who is passionate about journeying with others to assist and support them with overcoming life's obstacles, my goal is to operate with integrity, authenticity, compassion and professionalism while highlighting individuals' abilities to maintain fulfilling lives. My experiential background of almost 10 years includes working in the private and public sectors, from residential/ group home settings to the home to private practice. I have assisted clients with addressing issues such as, but not limited to:
Grief and loss
Depression
Attention Deficit Hyperactivity Disorder
Anxiety
Self-harming behaviors
Oppositional Defiant Disorder
Autism Spectrum Disorder
Self-esteem/ self-image
Familial relations
Postpartum related depression and anxiety
Parenting concerns
I'm excited to begin this journey with you!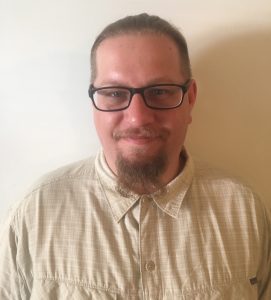 In network with:
Aetna
Anthem
Beacon Health Options
Blue Cross Blue Shield
Cigna
Havard Pilgrim
Highmark
Humana
Magellan
Multiplan
Optima
Optum
Tricare
UBH
Self Pay Rate: $65
James Martin, LPC
I am a Licensed Professional Counselor in the state of Virginia with over ten years of experience working with children, adolescents, adults, and seniors. I began my career working for the community services board providing counseling and assessment for individuals experiencing severe mental illness and/or substance abuse issues. In 2015 I relocated to Hampton Roads from Radford, VA and since that time I have worked for private community-based programs providing intensive in-home services to at risk adolescents and adults diagnosed with severe mental illness. My goal is to utilize my collective life experiences and knowledge to assist you in achieving a well-balanced life.
My counseling approach is eclectic in nature. Cognitive Behavioral Therapy (CBT) is the foundation of my approach and I utilize other elements that include, but are not limited to: mindfulness, Dialectical Behavioral Therapy (DBT), solution-focused, motivational interviewing, crisis/trauma, and existential/spiritual therapy. As your therapist I will be an empathetic listener and voice on your path to improvement and provide therapy sessions in a safe, non-judgmental, and accepting environment.
I look forward to helping you on your path to personal growth and enlightenment. Jon Kabat-Zinn wrote, "You can't stop the waves, but you can learn to surf." I provide individual, group, couples, and family counseling. My areas of expertise include, but are not limited to:
Anxiety/Panic
Depression
Mood Disorders / Bipolar Disorder
ADHD
Personality Disorders
Schizophrenia and Psychotic Disorders
Substance Abuse
Trauma and Stress Related Disorders (PTSD/Acute Stress)
Anger management
Academic / Occupational / Work Issues / Career
Divorce / Custody Disputes
Grief / Loss / Bereavement
Chronic Health / Medical Problems
Self-Injurious Behaviors / Self-harm
Co-dependency
Crisis / trauma
Anger management
Relationships
Men's Issues
LGBTQ issues
Adjustment Disorders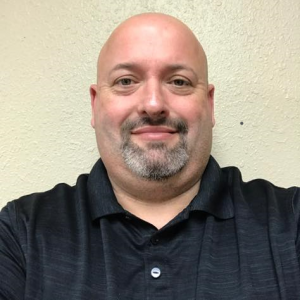 In network with:
Aetna
Anthem
Beacon Health Options
Cigna
Humana
Magellan
Medicare
Multiplan
Optima
Tricare
Self Pay Rate: $65
James Baughman, LCSW
James Baughman is a native to Virginia. Born in 1970 he remained a Virginia resident until 1994. From 1994 until 2002 he served in the United States Army as a mechanic. After completing military service in 2002 he remained in Oklahoma where he has live for the last 16-years (2002-2018) raising a family and furthering his college education. He studied social work at the University of Oklahoma. He focused his studies in clinical social work practice with diverse populations with severe mental illness. He specializes in working with adults with mood disorders including bipolar and depressive disorders. He uses a Cognitive Behavioral approach to assist people in modifying cognitive schemas/constructs and utilizing the therapeutic relationship to help the client build catharsis in solving everyday life problems. As a Licensed Clinical Social Worker he has spent most of his time in clinical practice working with adults having severe mental illness and/or co-occurring disorders. He has also provided crisis services to adults. His passion is to work with adults experiencing mental health problems achieve self-sufficiency, resilience, and optimal health & Wellness. He provides individual therapy, group therapy, and couples therapy. He especially enjoys working with Individuals experiencing:
Bipolar disorders
Depressive disorders
Psychotic disorders
Grief and loss
Adjustment disorders
Anxiety disorders
PTSD