Christian Counseling in Newport News, VA — Christian Counselors, Coaches, Therapists
Maggie has been a Christian for as long as she can remember. When she was younger, she volunteered for Bible School, summer camps, and community events. Now that she is older and working full-time, she has less time to dedicate to church. This makes Maggie feel guilty and she is struggling to find a way to connect with God again. In addition to her spiritual struggles, Maggie is having a hard time coping with moving to a new city and having to make new friends. She wishes there was a way to get help for both. Luckily, there is.
When you have faith in God, you don't have to worry about the future. You just know it's all in His hands. You just go to and do your best. –Elder Bryan Mathison
Whether you are like Maggie and need help in your personal and spiritual life, or if you just want to strengthen your bond with God, Christian counseling is available to help you conquer all aspects of your life. At Thriveworks Newport News Counseling, we have Christian counseling services to help our clients through their mental health journey while pulling from the teachings of Christ. If you decide to work with a Christian counselor at Thriveworks Newport News, you can learn a myriad of tools to help you grow in faith and personal success.
What Is Christian Counseling?  
Christian counseling is similar to traditional counseling in the sense that it provides our clients with the support and guidance they need to overcome life's challenges. What makes Christian counseling different is that your counselor will integrate biblical teachings into clinical practice to help minister those who are hurting. With the combination of traditional psychological methods and Christian teachings, you can learn how to address your life issues in relation to your faith. Some of the more specific methods that your Christian coach will help you work through your challenges are:
Education: It's important as a Christian to continue to learn and grow with Christ. One of the most powerful tools we can give you is the gift of learning. Your Christian coach will help you learn more about Christianity, in turn strengthening your faith.
Biblical Lessons: Another key element to Christian counseling is the ability to pull from the bible and apply scripture to our lives. There are so many different lessons in the bible that we can learn from. Together, you and your counselor will read the Bible. In some cases, your counselor may even give you "homework" by reading and finding a lesson to share during your next session.
Prayer: Speaking to God and asking for His help in times of need is a large part of being a good Christian. It's also important to thank God for all he has done for us and the gifts he has provided. If you are struggling through prayer or just want a little more guidance, your Christian coach will pray with you during your sessions.
Traditional psychological methods: As the name implies, Christian counseling is a service to provide therapy to those who are going through the ups and downs of life. During your sessions, your therapist may try several different methods in order to connect with you on a deeper level. These may include talk therapy, art therapy, coping mechanisms, and more.
Christianity can be the anchor in a sea of turmoil and change. If you are looking for a counselor who also believes in the importance of having good faith, consider working with a Christian counselor at Thriveworks Newport News, VA. Our counselors have the education and qualifications needed to help you through all of life's challenges.
Christian Counseling: Can it Help Me?
Great question! Consider these additional questions: Do you want to strengthen your bond with Christ? Do you have a challenge you are facing that is getting too hard to bear on your own? Do you want to learn how to pray in a more meaningful way? If you answered yes to any of these questions, Christian counseling might be a great option for you. Here are some of the reasons why our clients choose to get help:
Depression, anxiety, and other mental illnesses
Lack of faith
Family drama
Poor communication skills
Grief
Coping with a physical disability
Marriage or divorce counseling
Self-identity concerns
Child therapy
Loneliness
Emotional abuse
Addiction or substance abuse
The list could go on and on. Whatever challenge you are facing, chances are a Christian counselor can help. There is power in something that is greater than yourself and it shows that religion has great benefits to psychological and sociological areas. We can help you grow and get connected with your spiritual or religious community. Reach out today to get the help you deserve.
Schedule an Appointment with a Thriveworks Newport News, VA Christian Counselor
We understand that faith plays a vital role in the healing of emotional and physical pain. We want to empower you with the tools you need to overcome the trials and tribulations in your life. When you are ready, we're here.
To get started, call our office at (757) 657-8088 to be connected with a scheduling specialist. We also have an online booking portal. In addition, we have extended hours for evenings and weekends.
Let's start thriving!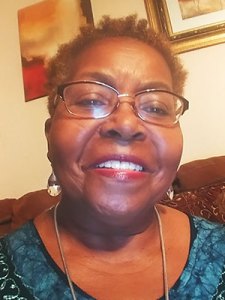 Accepting:
Aetna
Anthem BlueCross BlueShield
Beacon Health Options
Highmark
Humana
Humana-Military
Magellan
Multiplan
Optima
Pending:
Self Pay Rate: $99
Faith McCloud, LCSW
I received my Bachelors Degree of Arts from Loyola University in New Orleans, LA in 1979 and my Master's Degree in Social Work from Tulane University in New Orleans, LA in 1980 in Clinical Work with Children and Families Specializing in Mental Health. I am currently employed with Thriveworks in Private Practice as a LCSW providing assessments and diagnoses, working with adults, children, couples, families, group work, telehealth and other areas of mental health and substance abuse treatment as needed.
Over the past several years I have worked directly with Severely Mentally Ill adults and young adults as a Care Coordinator in addition to working directly with Addictions Recovery and Treatment through Magellan Health and VA Premier Healthcare. I have a long history of working with Community Mental Health with children, young adults, families, schools and the Judicial system. I see my role as a change agent by assisting people in helping to improve the quality of their lives. I see change as a Journey to a better, stronger you.
I have worked directly with Active Duty Army, Army National Guard, Active Duty Navy, Marines and Active Duty Air Force providing marital counseling, support to victims of sexual assault, Family Advocacy Support, treatment assessments for the Medical Evaluation Board (MEB), crisis stabilization, emergency room assessments, case management, telehealth and case consultations. I have worked with a variety of populations with the same goal in mind to assisting people to overcome the stress, anxiety, depression and roadblocks that present as pitfalls in succeeding in everyday life.
Hopefully, choosing a Therapist that is a good fit is the start to a better you.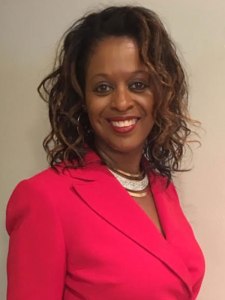 Accepting:
Aetna
Anthem BlueCross BlueShield
Beacon Health Options
Cigna
Highmark
Humana
Humana-Military
Magellan
Multiplan
Optima
Optum
United Healthcare
Self Pay Rate: $99
Kimberly Green, LPC
Philosophy of Care
Kimberly Green is a Licensed Professional Counselor specializing in behavior modification, client-centered, rational-emotive, family systems, and brief solution-focused therapy. She has over 15 years of experience in the mental health and substance abuse field working in a variety of settings with children, adolescents, adults, couples, families and veterans. She also works as an Addiction Therapist at the Hampton VA Medical Center. She is a strong advocate of empowering her clients to be the best version of who they are in order to succeed and go far physically and mentally. She is dedicated to instilling in her clients the need to be a part of the solution and not a part of the problem. Kimberly strongly believes in treating her clients with respect, fairness, and compassion.
Kimberly holds a Master of Arts in Counseling and a Bachelor of Science in Mass Communications from Norfolk State University. She also attended Old Dominion University and Liberty University. Kimberly is a Certified Substance Abuse Counselor. She began her counseling career as a Counselor with the Norfolk Community Services Board in the Norfolk City Jail. She later gained employment as a Dual Diagnosis case manager and counselor which is where she gained experience helping clients diagnosed with Schizophrenia Disorder, Schizoaffective Disorder, Bipolar Disorder, Anxiety, Major Depressive Disorder, Substance Use Disorders and Post Traumatic Stress Disorder (PTSD).
Kimberly was born and raised in Smithfield, VA. Her parents instilled in her to do unto others as you shall have others do unto you. Kimberly loves spending time with her husband on their motorcycle and they have traveled to numerous locations to include Niagara Falls, CA, New York City, NY, Rocky Mount, NC, Washington DC, and Atlanta, GA. She also loves spending time with her children and grandchildren. She is also a member of the Portsmouth Alumnae Delta Sigma Theta, Sorority, Inc. where she chairs the Physical and Mental Health Committee. Her favorite past times are entertaining family and friends at their home and working in her garden. Kimberly believes in living your life like it golden, making the rest of your life the best part of your life and only comparing yourself to the person you were yesterday.
Education
Norfolk State University
Master of Arts in Counseling
Specialties
Family Systems
Brief Solution-Focused Therapy
Behavioral Therapy
Substance Abuse