Our Counselor's and Coaches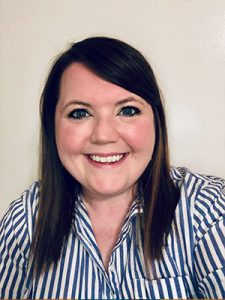 In network with:
Aetna
Beacon
Blue Cross Blue Shield
Cigna
Harvard Pilgrim
Humana
Magellan
Optima
Optum
United Healthcare
In process of being in network with:
Self Pay Rate: $65
Christine Myers, LMFT
Christine Myers is a Licensed Marriage and Family Therapist who specializes in working with individuals, couples, and families. She received a Bachelor's degree in Human Development from Virginia Polytechnic Institute and State University and a Master's degree in Marriage and Family Therapy from East Carolina University.  Christine also possesses training in Trauma-Focused Cognitive Behavioral Therapy that concentrates on identifying, addressing, and healing from childhood trauma. She has worked in both inpatient and outpatient settings with diverse populations and a broad range of behavioral, emotional, developmental, and mental health diagnoses to include depression, anxiety, post traumatic stress, personality disorders, Oppositional-Defiant Disorder, and ADHD. She also has extensive experience providing couples counseling focused on issues to include, but not limited to, infidelity, intimacy challenges, strengthening communication, and conflict resolution.
Christine is a native of the Richmond area and is invested in building meaningful therapeutic relationships with each of her clients. She is committed to tailoring each therapy session to meet her client's individual needs. As a marriage and family therapist Christine utilizes a systemic approach to help her clients identify and explore the varying factors that play a part in the issues that bring them to therapy as well as develop comprehensive treatment plans to help them successfully achieve their personal goals.
In network with:
Blue Cross Blue Shield
Beacon Health Options
Cigna
Humana
Humana-Military
Magellan
Multiplan
Optima
Optum
Tricare
UBH
United Healthcare
In process of being in network with:
Self Pay Rate: $65
Deanna McIntyre, LMFT, CCTP
Deanna is a Licensed Marriage and Family Therapist and Certified Clinical Trauma Professional who earned her Master's Degree in Counseling Psychology in 2007 from the California Institute of Integral Studies in San Francisco, CA.
Deanna brings to the greater Richmond area over 10 years of experience working with a broad range of clients from teens to seniors, in a variety of locations such as residential and outpatient substance abuse treatment centers, community mental health clinics, hospitals, jails and in the private practice setting.
Deanna's experiences have allowed her to develop into a culturally competent Clinician who uses an integrative and holistic approach with her Clients. Deanna believes there is no "one size fits all" to mental health treatment and creates individualized care plans using person-centered and strengths-based practices.
Deanna also is trained in a variety of Creative and Expressive Arts Therapies such as photography, collage, drawing, psychodrama and drama therapy and uses these techniques when appropriate and there is interest.
Areas of clinical focus and experience include:
●      Substance Use Disorders; abuse, addiction and dependence
●      Co-occurring Disorders/Dual Diagnoses/Chronic and Severe Mental Illness
●      Complex Trauma and PTSD
●      Depression and Anxiety
●      Grief and Loss
●      Adjustment Disorders and Life Transitions
●      LGBTQIA
●      Alzheimer's and Other Dementias/Caregiver Support
"I believe everyone has the ability to heal, find happiness and live their best life."
Deanna is a mental health advocate and participates in yearly Out of the Darkness Community Walks for Suicide Prevention. She also enjoys photography, music, cooking, hiking, and travel in her spare time.
In network with:
Anthem
BCBS
Cigna
Highmark
Optum
UBH
United Healthcare
In process of being in network with:
Aetna
Beacon Health Options
Humana
Magellan
Medicare
Multiplan
Optima
Tricare
Self Pay Rate: $65
Erica Pognon, LCSW
Erica Pognon is a Licensed Clinical Social Worker who has over 10 years of clinical experience, working in a variety of settings including schools, hospitals, jails, juvenile detention centers and private practice.  She has extensive experience working with adolescents and children, as well as adult individuals and couples.  Erica incorporates solution-focused, CBT and DBT methodologies to empower individuals to effect change in their lives. She is very passionate about guiding people in times of crisis, times of transition and times when life just isn't going the way you envision.  Life is complicated and messy.  Families and relationships are tough. Erica truly believes that your life and relationships can get better!  With some work and time,  Erica is here to make that happen.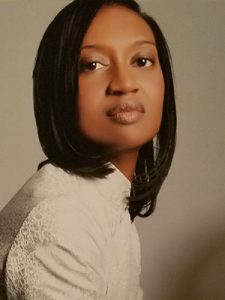 In network with:
Aetna
Anthem
BCBS
Highmark
Magellan
Optima
Optum
United Healthcare
UBH
In process of being in network with:
Beacon Health Options
Cigna
Humana
Medicare
Multiplan
Tricare
Self Pay Rate: $65
Thea Green, LPC
We all have a story. And each of our journeys is unique. I am a licensed professional counselor with almost 20 years of experience and specialize in depression, anxiety, spiritual issues, cultural issues, LGBTQ, and trauma informed care.  I received a Master of Arts in Counseling from Michigan State University and a PhD in Pastoral Counseling from Loyola University, Maryland.  I use a person-centered approach to therapy with solution focused strategies to help guide you through your journey in a way consistent with your values and lifestyle.
I work well with children/teenagers, parents, women (women's issues) and members of the LGBTQ community.  I grew up in the Richmond, VA area and currently reside in Midlothian, VA with my family.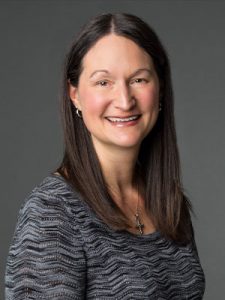 In network with:
Anthem
BCBS of VA
Cigna
Highmark
Humana
Magellan
Optum
UBH
United Healthcare
In process of being in network with:
Aetna
Beacon Health Options
Medicare
Multiplan
Optima
Tricare
Self Pay Rate: $65
Tonya Osmond, EdD, LPC
Tonya Osmond is a licensed professional counselor with a Masters Degree in Counseling from Virginia Tech, a Post-Master's Certificate in Counselor Education from the University of Maryland, and a Doctorate in Higher Education from Morgan State University.
Tonya has over 20 years experience treating adults and adolescents 16+ with various mental health and adjustment issues including anxiety, depression, and mood disorders. She specializes in assisting adults navigate life transitions related to relationships, parenting, workplace and career issues, and grief and loss.
Tonya takes a person-centered and holistic approach to better understand where clients are developmentally. She also uses an integrative approach in customizing a treatment plan that works best for each client. CBT and strengths-based therapy are often utilized in helping clients identify goals and develop solutions that are meaningful to them.
In network with:
Aetna
Blue Cross Blue Shield/Anthem
Beacon Health Options
Cigna
Humana
Magellan
Optima
Tricare
United Healthcare
Self Pay Rate: $99
Emily Tyre, LPC
I believe that each client has the capability to provide self-care to enhance their individual well-being once they are provided with the appropriate "psychological tools" to place in their wellness tool belt. Emily G. Tyre received her Master's degree in Counseling Education from Florida A and M University in Tallahassee, Florida in 1998 and is a Licensed Professional Counselor, active in the state of VA and North Carolina. Emily has over twenty years of experience providing Cognitive Behavioral Therapy to individuals, couples, children, families and groups. Ms. Tyre has also worked with the military population providing brief, Solution-focused counseling to service members and their families on a military installation. Prior to that, Emily worked in a hospital, assessing the needs and making referrals for appropriate mental health care for patients of all ages. Her areas of expertise include working with clients through crises and trauma, offering bereavement and grief support, working with blended families and providing counseling and support to those diagnosed with and being treated for Affective Disorders. Ms. Tyre recognizes the potential in each individual and allows opportunities for positive and effective change and continual growth in areas that a client may feel overwhelmed or "stuck."
Emily especially likes to work with those seeking help with:
Cognitive Behavioral Therapy
Adjustment Disorders
Blended Families
Relationship Issues
Military/Veterans issues, including Crises and Trauma
Bereavement and Grief
Life Transitions
Women's Issues
Brief, Solution-Focused Therapy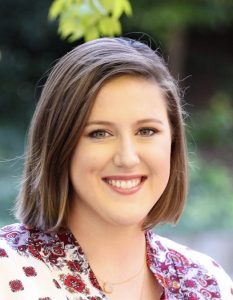 In network with:
Aetna
Blue Cross Blue Shield/Anthem
Beacon Health Options
Cigna
Highmark
Humana
Humana-Military
Magellan
Medicare
Optima
Optum
Tricare
UBH
United Healthcare
Self Pay Rate: $99
Emma Rixmann, LCSW
Emma is a Licensed Clinical Social Worker with more than seven years of experience working with patients and families managing chronic or terminal illnesses, grief, and loss.
With a background in public service and direct patient care, Emma has a Bachelors in Social Work and Emergency Health Services from UMBC in Baltimore, Maryland, and an MSW from Virginia Commonwealth University. She has experience in hospice and palliative care, complex disease management, end-of-life planning and pain management.
She specifically enjoys working with young adults managing illness, helping families find meaning through their end-of-life journeys, and assisting the aging to maintain independence. When not "social working", Emma can be found on her farm in Amelia County training rescue horses, playing with her pitbulls, gardening, reading memoirs, attending to Richmond festivals or cooking.
Some of Emma's current areas of expertise include:
Chronic Illness
Terminal Illness
Pain Management/Pain Counseling
Adjustment Disorders
Grief & Loss/Bereavement
Depressive Disorders
Anxiety
Trauma
Mindfulness
Family Counseling
►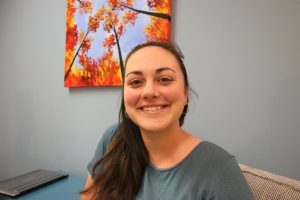 In network with:
Aetna
Blue Cross Blue Shield/Anthem
BCBS - Healthkeepers
Beacon
Cigna
Cigna Telehealth
Compsych
Coventry
Humana
Humana-Military
Magellan Commercial
Magellan SAP
Tricare
Self Pay Rate: $99
Ellen Morgan, LPC, CSAC, SAP
Ellen Morgan is a Licensed Professional Counselor who is nationally certified. She earned her Bachelor's of Arts degree in Psychology from Wake Forest University prior to graduating with a Master's in Pastoral Counseling from Marymount University.
Ellen has also earned her certification as a Nationally Certified Counselor, Certified Substance Abuse Counselor, and Certified Advanced Alcohol and Drug Counselor.
"I strive to treat the whole person. I work towards this by fostering an open therapeutic environment that supports the discussion of the life stressors and changes. By encouraging self-exploration through the therapeutic process, confidence in your abilities to use healthy coping skills in various situations grows."
Ellen helps with:
Substance Abuse
Anxiety
Depression
Dual Diagnosis
Coping Skills
Life Transitions
Divorce
Relationships
Women's Issues
Self-Harming
Throughout her career, Ellen has worked with individuals to empower them to enact positive changes in their lives. She has gained experiences working with various issues, including substance abuse, women's issues, and grief and loss
throughout the lifespan. Ellen has worked primarily with adults and utilizes cognitive behavioral therapy, as well as holistic therapy.