Frederick Douglas once stated, "It is easier to build strong children than to repair broken men." Mental health begins in childhood, with meeting developmental milestones, learning to make friends, and building the capacity to focus and learn. When children encounter obstacles at any stage, caregivers can intervene and try to find them professional support. Child therapy is a way to give kids ages 1-17 the resources they need to grow up strong and confident in their abilities. 
Child therapy at Thriveworks in Jacksonville, FL is a safe, compassionate environment that can teach children coping skills, support them through trauma and mental health crises, and address developmental or behavioral problems. Through counseling, neurodiverse kids can find ways to capitalize on their strengths and find better strategies for school success. Adolescents can get help for learning disorders, attention issues, or anxiety. Teenagers can get insights into difficult emotions they're experiencing at home, school, or in their social life. And through therapy, parents and caregivers can learn how they can assist their young children at home.
Childhood can be a complex, difficult time. Thriveworks child therapists and counselors are specially trained and licensed to support childrens' developmental, behavioral, emotional, and academic needs. Whether a teenager needs to talk to someone about bullying or a toddler with autism spectrum disorder (ASD) needs early intervention for communication challenges, the exceptional mental health professionals at Thriveworks can help. 
When Should a Child See a Therapist?
There are a number of noticeable–and some not so noticeable–signs that your child might be experiencing mental health issues. Young children and adolescents, toddlers and teenagers, they all may manifest their difficulties in different ways. A child's behavior at home or school could be a sign that something is amiss. Or your child might exhibit new feelings and behaviors at home that you think could be cause for concern. These may include the following: 
Appetite changes and weight loss or gain

Sleep difficulties

Unwarranted aggression

Severe anxiety

Isolation

Alcohol or drug use

Self-harm

Expression of suicidal thoughts

Repetitive behaviors

Body image issues

Low energy

Intense irritability

Inexplicable stomach-aches or headaches
You can also be especially attentive to your child's mental health if they're experiencing a major transition or trauma, such as the loss of a loved one, a parental divorce, bullying, or another adverse childhood event (ACE). 
What Happens in Child Therapy Sessions?
Child and family therapists at Thriveworks in Jacksonville, FL can specialize in different types of therapy. Often these therapies include the following approaches: 
Cognitive behavioral therapy (CBT)

Play therapy

Music therapy

Art therapy

Child-parent relationship therapy

Behavioral therapy

Occupational therapy

Emotionally-focused therapy

Child trauma therapy

Dialectical behavioral therapy (DBT)
Especially for young children, child therapy is essentially family therapy because primary caregivers and family members need to be involved in the treatment process. Parents can learn evidence-based practices to help their children by reinforcing what they learn in therapy. 
How Do You Choose the Right Child Therapist?
The right child and adolescent therapist needs to be someone who can best help your child, no matter what they're dealing with. If your child is having focus or learning difficulties at school, they might benefit from seeing a child psychologist who specializes in attention-deficit/hyperactivity disorder (ADHD). If your child is suffering from an eating disorder, then you should seek out a therapist with experience in that mental health issue. 
You also need to consider whether the provider is qualified in clinical child adolescent psychology. (All Thriveworks mental health providers are fully licensed and recruited from the top 4 percent of applicants.) Lastly, can you afford regular therapy sessions? (Thriveworks providers accept most major forms of health insurance and offer affordable self-pay rates.)  
Get Help for Your Family with Child Therapy at Thriveworks in Jacksonville, FL
Children do not need to be suffering from mental illnesses to benefit from child therapy, though the child and adolescent mental health specialists at Thriveworks in Jacksonville, FL can help those kids as well. Thriveworks child therapists treat individuals, not conditions, and children respond to this compassionate, personalized approach. In therapy kids can learn healthy psychological and behavioral strategies through self-expression, play, and fun activities. Thriveworks therapists meet them where they are and go from there. 
You can call the Thriveworks office in Jacksonville, FL today and schedule a therapy appointment for your child as early as tomorrow. And if you have any questions, Thriveworks members can reach their provider by phone or email between sessions. Call today to get started. We look forward to helping your child thrive!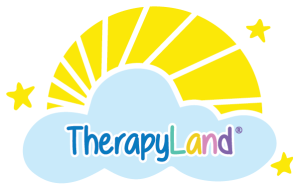 Child Therapy — TherapyLand™
Our Jacksonville, FL office is a TherapyLand location: A positive, empowering place for kids to get the mental health care they deserve. Equipped with sandboxes, dollhouses, easels, puppets, blocks, basketball hoops, and other tools, our play therapy rooms are designed to help kids explore and express their emotions. Learn more about TherapyLand and how it could help your child.