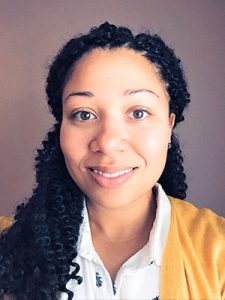 In network with:
In process of being in network with:
Aetna
Anthem
Blue Cross Blue Shield
Beacon Health Options
Cigna
Humana
Magellan
Medicare
Multiplan
Optima
Tricare
UBH
Self Pay Rate: $65
Char Bentley, LCSW
I am a licensed clinical social worker (LCSW) and a Board-Certified Diplomat (BCD) in Clinical Social Work with over 10 years of clinical experience. I received my Bachelor's degree in Psychology from the University of Pittsburgh and earned my Master's degree in Social Work from the University of Maryland. I began my professional career by providing counseling services at a non-profit, therapeutic foster care program. I later worked with adults, adolescents, and children at a community-based mental health program in Maryland. For six years, I served as an officer and clinician in the United States Navy where I continued to provide counseling in various settings (Department of Defense schools, large military treatment facility, and a remote, outpatient clinic overseas).
I am eager to continue my pursuit of supporting children, adolescents, and adults from ages 4-65 years old as they overcome obstacles, build resiliency, and achieve peace. Most of my professional experience has focused on assisting those who struggle with the aftermath of trauma, but I also have extensive experience working with anxiety disorders, mood disorders, adjustment disorders, grief and loss, and phase of life problems. I believe mental and emotional well-being is essential to one's overall health and thus participating in counseling can be an integral part of achieving a healthy and fulfilling life.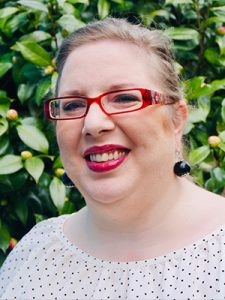 Dr. Amanda N. Trent, Psy.D
Dr. Amanda N. Trent is excited to be part of the Thriveworks team after moving back to the Hampton Roads area. Originally from Michigan, Dr. Trent moved to Virginia Beach in 2005 to complete her graduate school training at Regent University where she received both her Master's and Doctorate degree in Clinical Psychology. Since being licensed as a Clinical Psychologist, she has worked in private practice with children, teens, and adults, providing individual therapy, psychological testing, neurofeedback, and group therapy in various places around the state. She also has experience as a Clinical Director of a community-based mental health agency and a rape crisis center.  One of her specialties is using principles of Dialectical Behavior Therapy (DBT) in her work with clients. She also specializes in spiritually-integrated therapy which helps clients develop their spiritual resources and use their faith as a way to cope and experience post-traumatic growth. Dr. Trent has also been trained in Trauma Focused Cognitive Behavioral Therapy, EMDR Level 1 and 2, Sexual Identity Therapy Level 1 by M. Yarhouse, and infralow neurofeedback training.  She has received trauma training through Green Cross Academy of Traumatology and is a Compassion Fatigue Educator and Therapist. Dr. Trent is passionate about providing excellent clinical care to anyone who desires to build a life worth living, especially those with a trauma history.
In network with:
Aetna
Anthem
Blue Cross Blue Shield
Beacon
Cigna
Highmark
Humana
Magellan
Medicare
Multiplan
Tricare
Self Pay Rate: $65
Patricia Jones, Psy.D.
Dr. Jones previously practiced as a Licensed Psychologist in Maryland prior to relocating to the Hampton Roads area in Virginia during the Spring of 2017. She is currently a Licensed Clinical Psychologist in the State of Virginia. She finds it to be very rewarding to assist adults with addressing mental illness and daily stresses of life. Dr. Jones has a passion to help clients become successful in effectively coping with various mental illnesses for diagnoses on a spectrum to include addictions, anxiety, depression, grief and loss, and post traumatic stress disorder, among others. She assists individuals who struggle with substance abuse and gambling addictions, as well as, people with mood disorders, individuals encountering difficulties in daily living, and those who have experienced traumatic events.
Dr. Jones primarily works with clients from a Cognitive Behavioral Therapy perspective. She works with individuals to assist them in recognizing their negative thoughts that are influential in producing negative emotions, which in turn, involves responding with a negative pattern of behavior. Dr. Jones also integrates Motivational Interviewing, Solution Focused Therapy, and Structural Family Therapy principles to collaboratively work with clients to help them to overcome dysfunctional thinking, emotions, and behaviors that prevent them from living productive and satisfying lives.
Dr. Jones' goal is to assist clients with becoming "their own therapists." Her clients are able to achieve this by utilizing strategies and solutions that were learned in therapy to solve other problems that may arise. Additionally, she works with clients to aid them in viewing themselves from a holistic perspective by considering aspects of their Physical, Psychological, Emotional, Spiritual, Cultural, Social, and Economic selves.
Dr. Jones obtained a Doctorate of Psychology Degree in Clinical Psychology in 2010 from Argosy University, The American School of Professional Psychology in Arlington, Virginia. She has since worked with individuals and conducted group therapy.
Helps with:
Addiction
Alcohol Abuse
Anger Management
Anxiety
Coping Skills
Depressed Mood
Drug Abuse
Fear/Phobia
Gambling Problems
Goal Setting
Grief & Loss
Performance Anxiety
Relationships
Self Esteem
Sleep/Insomnia
Social Anxiety
Stress
Substance Abuse
Test Anxiety
Trauma/PTSD
Women's Issues
►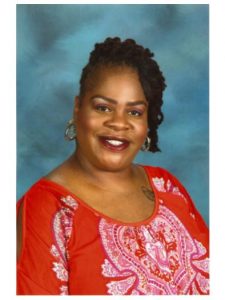 In network with:
Aetna
Anthem
Beacon
Cigna
Humana
Magellan
Medicare
Multiplan
Tricare
Self Pay Rate: $65
Stephanie Gore, MSW, LCSW
Stephanie Gore, LCSW, is a licensed clinical social worker who treats children, adolescents, and adults from diverse backgrounds using a variety of individual, family, and group treatment modalities. Treatment is tailored to each individual in accordance with his/her strengths, interests, and goals for treatment. Ms. Gore has provided clinical services for over 15 years. Her varied background includes work in foster care and adoption settings, community service boards, juvenile/adult court systems, schools and private practice.
Ms. Gore utilizes an eclectic approach to therapy, which includes cognitive-behavioral therapy, solution-focused therapy, empowerment therapy, and strengths-based perspectives. Issues she helps clients address include depression, anxiety disorders, trauma, anger management, child behavior and social skills issues, relationship issues, life transitions, grief and loss, school-related problems and workplace stress.
Ms. Gore believes that the knowledge of one's life helps guide them to the answers that bring about necessary changes. If you are able to get a person to identify when a trauma or major life event occurred, they can draw on their strengths to move past it and realize their potential to live a more fulfilling life. Ms. Gore provides a safe environment of dignity, respect, compassion and support; while also giving a realistic view so that individuals can identify and overcome obstacles and flourish in life.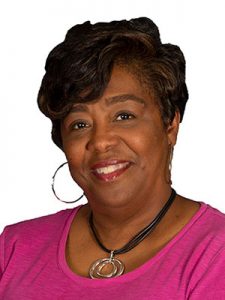 In network with:
In process of being in network with:
Aetna
Anthem
Blue Cross Blue Shield
Beacon Health Options
Cigna
Humana
Magellan
Medicare
Multiplan
Optima
Tricare
UBH
Self Pay Rate: $65
Valerie Proctor, MSW, LICSW
Valerie Proctor is a licensed psychotherapist, life coach, and group facilitator. Previously, she has been employed by Morehouse College, Simmons College, Harvard University, and has had a private practice in Boston and Atlanta. In addition, she is a facilitator for Team Building, Conflict Resolution, and Diversity/Cross-Cultural trainings. Her areas of interest include personal growth through self-reflection, mental health and wellness in marginalized populations, treating trauma, and advocacy for women and children.
She has been Program Director for a Department of Justice grant on violence against women. The grant focused on outreach and education as well as policy development on dating violence and sexual assault on college campuses.
She has presented numerous keynotes and talks on African American Women and Self-care, Trauma and African Americans, Media Images and Stereotypes of African American Women, Cross Cultural Clinical Practice, Considering Culture When Treating Addictions, and Racial Identity Development.
Ms. Proctor received an MSW degree in clinical social work from Smith College and a BA in psychology from Spelman College. In addition, she has a post graduate certificate in addictions treatment from Boston University.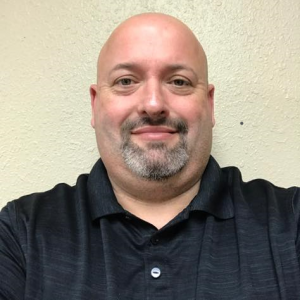 In network with:
Aetna
Anthem
Beacon Health Options
Cigna
Humana
Magellan
Medicare
Multiplan
Optima
Tricare
Self Pay Rate: $65
James Baughman, LCSW
James Baughman is a native to Virginia. Born in 1970 he remained a Virginia resident until 1994. From 1994 until 2002 he served in the United States Army as a mechanic. After completing military service in 2002 he remained in Oklahoma where he has live for the last 16-years (2002-2018) raising a family and furthering his college education. He studied social work at the University of Oklahoma. He focused his studies in clinical social work practice with diverse populations with severe mental illness. He specializes in working with adults with mood disorders including bipolar and depressive disorders. He uses a Cognitive Behavioral approach to assist people in modifying cognitive schemas/constructs and utilizing the therapeutic relationship to help the client build catharsis in solving everyday life problems. As a Licensed Clinical Social Worker he has spent most of his time in clinical practice working with adults having severe mental illness and/or co-occurring disorders. He has also provided crisis services to adults. His passion is to work with adults experiencing mental health problems achieve self-sufficiency, resilience, and optimal health & Wellness. He provides individual therapy, group therapy, and couples therapy. He especially enjoys working with Individuals experiencing:
Bipolar disorders
Depressive disorders
Psychotic disorders
Grief and loss
Adjustment disorders
Anxiety disorders
PTSD