Work with a Christian Counselor in Chesapeake, VA—Christian Counseling and Therapy
Here at Thriveworks Chesapeake Counseling, we believe that there are many factors that should be taken into account when helping someone in counseling. For example, if one's religion is an important part of their identity, we think that it should be incorporated into their mental health treatment. That's why we offer a range of services, including (but not limited to) Christian Counseling.
Faith tells me that no matter what lies ahead of me, God is already there.
Christian Counseling at Thriveworks Chesapeake is often integrative. In other words, our Christian Counselors combine Christian scripture, prayer, and science-backed therapeutic techniques to best help their clients. For example, one session might focus heavily on one's relationship with God and involve prayer work. In the next session, the client and counselor might talk about one's Christian faith ever so briefly.
Christianity brings stability, happiness, and strength to our lives. It can lend support during particularly difficult times and make the joyous times that much better. Now, when you do enter those difficult times, it is important that we tune into our faith and trust that God is right there beside us. On the same note, this does not mean that you are too strong for counseling or that counseling is not necessary. In fact, it will instead ready you for the relationship you will build with a Christian Counselor.
Common Mental Health Challenges Discussed in Christian Counseling
What would you say if I told you that you can start living a happier, more successful life today? That's right, even if you're struggling with a severe mental health condition or another problem, you can start making changes right now that will enable you to live better. Even in the case of…
Addiction
Substance abuse
Depression
Anxiety
Marital problems
Trauma and PTSD
Stress
Trauma
Loneliness
Guilt
Spirituality struggles
Whatever it is, you can learn to work through your problems with a caring Christian Counselor at Thriveworks Chesapeake, VA. Rest assured, if you choose to work with one of our providers, you do not have to feel shame or guilt for receiving counseling. Unfortunately, many people of faith do feel ashamed to admit that they are experiencing a problem and that they might need some help. And they fear being rejected by their community for "not having enough faith." But the reality is that every single person, even devout Christians, struggle and need a little bit of help along the way.
How Will Christian Counseling at Thriveworks Chesapeake Help Me?
First, congratulations for making it this far. Your being on this page is a testament to your strength and your dedication to living better. From here on out, your path can become clearer. All you have to do is reach out for help and give your Christian Counselor that green light to start guiding you. These professionals use a combination of…
Effective therapeutic techniques
Biblical teachings
Prayer
…to best help their clients. First, though, they will get to know you. They want to know which areas in life you are struggling; they want to know about the emotions and/or the symptoms you might be experiencing; they want to know what you think you need and what you want out of counseling. Then, they will put together a plan for treatment.
Schedule Christian Counseling at Thriveworks Chesapeake, VA
Time and time again, research has shown that a strong faith helps people to better deal with the challenges they face. Furthermore, studies say that religious individuals live happier, longer lives than others. This is yet another reason why we offer Christian Counseling opportunities here at Thriveworks Chesapeake, VA, as we are devoted to helping you live a happy and healthy life.
Every year, we help many different individuals, couples, and families who are looking for mental health help—mental health help that integrates their Christian faith. We are proud to offer this service and would be honored to help you in Christian Counseling, as soon as today. To schedule your appointment, simply give our office a call or book right on this page. Either way, we're happy that you're here and we can't wait to get started!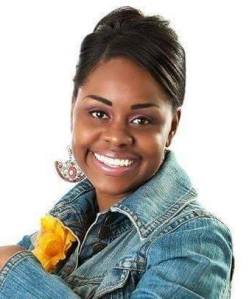 Accepting:
Aetna
Anthem BlueCross BlueShield
Beacon Health Options
ComPsych
Humana
Magellan
Multiplan
Optima
Tricare
United Healthcare
Self Pay Rate: $99
Frances Futrell, LPC
As one who is passionate about journeying with others to assist and support them with overcoming life's obstacles, my goal is to operate with integrity, authenticity, compassion and professionalism while highlighting individuals' abilities to maintain fulfilling lives. My experiential background of almost 10 years includes working in the private and public sectors, from residential/ group home settings to the home to private practice. I have assisted clients with addressing issues such as, but not limited to:
Grief and loss
Depression
Attention Deficit Hyperactivity Disorder
Anxiety
Self-harming behaviors
Oppositional Defiant Disorder
Autism Spectrum Disorder
Self-esteem/ self-image
Familial relations
Postpartum related depression and anxiety
Parenting concerns
I'm excited to begin this journey with you!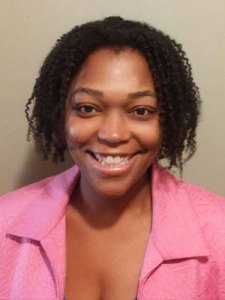 Accepting:
Aetna
Anthem BlueCross BlueShield
Beacon Health Options
Behavioral Health Systems
Cigna
ComPsych
Humana
Magellan
Multiplan
Optima
United Healthcare
Pending:
Self Pay Rate: $99
Bertresh London-Nuñez, PhD, LPC, LMFT
Dr. Bertresh London-Nunez has worked with children and families for over 20 years as a counselor and teacher helping individuals to extract excellence. She has worked with children, adolescents, adults, couples, families, and groups ages 5 years and above from a variety of backgrounds. During these services, individuals have used the names Dr. B., Dr. London, and Dr. Nuñez.
Dr. B. uses person-centered, creative and evidence-based interventions to help individuals capitalize on their strengths and passions to overcome their struggles. Dr. B. is comfortable and enjoys doing Christian Counseling when suitable. Dr. B's services incorporate optimism, appropriate humor, transparency, and acceptance into a blend of rational emotive behavioral therapy approach and solution focused therapy. Additionally, Dr. B accepts a person's holistic history and presentation to assist them to understand and thrive within biological, psychological, social, behavioral, cultural, spiritual and emotional contexts.
Dr. B. has a PhD in Human Services with a focus in Counseling Studies from Capella University which was obtained in 2015. She has a Masters in Marriage and Family Therapy from Liberty University. Dr. B. can speak and understand some French, Spanish, and sign language. She is dual licensed in the state of Virginia as a professional counselor and a marriage and family therapist.
Dr. B. adores helping people through counseling and helping them obtain a better quality of life. When not counseling, Dr. B.enjoys spending time with family. Her hobbies include quilting, crocheting, knitting, doing yoga, Spanish Ballroom dancing, doing Pilates, interacting with animals, doing crafts, playing board games, sewing, dancing, and going to the beach.