Meet our Providers
Thanks for taking your time to read about our counselors! Counseling isn't a "one size fits all" service, and we understand that choosing the right counselor or therapist is a very big decision. At Thriveworks Counseling Charlottesville we're very selective in our hiring process. We aim to bring you the best service possible, provided through a caring staff, highly trained to help with a wide variety of life issues. We hope you'll be able to find the right fit for you!
---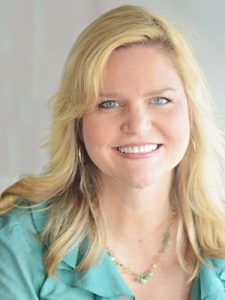 Amy Nash, LCSW
I'm a licensed clinical social worker (LCSW) with a passion for helping people heal from pain and find peace and joy in their lives.  I've worked for twenty five years with diverse families, children, teens, and adults around a variety of issues including adoption, foster care, grief and loss, recovering from trauma, depression, anxiety, self-harm, life transitions, gender issues, ADHD, and more.
I earned my Bachelor of Science in Psychology from James Madison University in 1992, and my Master of Social Work from Virginia Commonwealth University in 1995, with a concentration in clinical mental health.
My therapeutic style is warm, empathic, non-judgemental, and strengths-based.  I can help you find the self-understanding you seek, and the communication and relationship skills to help you feel better understood by others.  Together, we can tap into your personal power and inner wisdom to help you improve your interpersonal effectiveness, understand and cope with difficult emotions and self-doubt, and improve your sense of self-worth and self-love.  Using an eclectic approach, I will draw techniques from motivational interviewing, narrative therapy, cognitive-behavioral therapy, humanistic therapy, and family-systems approaches to tailor treatment for you -- supporting you in discovering how resilient and strong you truly are.
Mandy Bass, LPC
Mandy Bass is a Licensed Professional Counselor who graduated with Distinction from Liberty University with a Masters in Professional Counseling. She has been in the counseling field for five years. Prior to this career, Mandy spent a little over seven years as an Officer in the United States Air Force. She has worked in jail and prison settings, in home counseling, and public school settings.
Mandy has experience working with individuals in areas of depression, life adjustments, emotional issues, family relationships, anxiety, interpersonal conflict, trauma, grief/loss, trauma, and substance use. She also has experience in family counseling with parent/child conflict, blended families, couples, parent/child reunification, and foster child transitions. Her therapy style is to be empathetic, warm, non-judgmental, and to help clients identify their personal strengths to overcome struggles they are facing. Mandy works with her clients to minimize feelings of confusion, isolation, and lack of control they may feel they are having in their lives and helps them to navigate their surroundings to find what strategies will work best for them in their situations. She works with individuals, couples, and families to help them be able to effectively communicate and reach their goals.
Tracey Mallard, LCSW
Tracey Mallard is a Licensed Clinical Social Worker who graduated with honors from Arkansas State University with a Bachelor of Social Work and a Master of Social Work. She also holds a Bachelor of Science in Business Administration from the University of Arkansas, Fayetteville. She has recently relocated from Arkansas to Charlottesville.
Her focus is working with adolescents, adults, and families interested in make changes through the use of Cognitive Behavioral Therapy and Reality Therapy. These therapies assist clients in overcoming the inability to gain satisfaction in life by challenging unhelpful thoughts, feelings and behaviors to improve emotional regulation and develop personal coping strategies. Believing that people are products of their past powerful influences, she acknowledges that they can make changes to overcome their history in order to create a positive future. She is also experienced in working with grief and loss. As a certified Trauma-Focused Cognitive Behavioral Therapist (TF-CBT), she works with children and adolescents to resolve issues resulting from experiencing trauma.
Specialties include:  depression, anxiety/stress, trauma, grief and loss, personality disorders, self-injurious behaviors/self-harm, mood disorders, and family therapy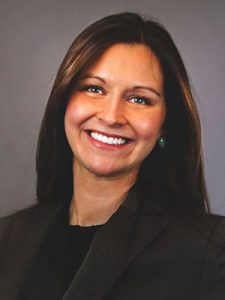 Afton Cordoba, LPC
Afton Cordoba is a Licensed Professional Counselor (LPC) who has worked with children, adolescents and young adults in the area of mental health since 2009. She is a graduate of James Madison University's' counseling program and has worked in both the school and private practice settings.
Afton has experience working with individuals in the areas of anxiety, depression, interpersonal conflict, trauma, grief/loss and life transitions. Afton believes that every person is fully capable of change, growth and healing. Her work focuses on empowering clients to recognize their inner strengths and cultivate healthy mindsets. Afton integrates elements of cognitive behavior therapy and solution focused therapy to aid clients in challenging negative thought processes, setting goals and envisioning their future selves. She also uses mindfulness as a way to help clients explore their present situation and find joy and peace despite suffering or undesirable circumstances. Her work specifically with children focuses on using play and art therapy to increase self-esteem, improve emotion regulation and develop interpersonal skills. Additionally, she has run social skill development therapy groups for individuals with high functioning autism.
In session with Afton, she hopes that you find a warm and vibrant connection where you feel comfortable to explore your thoughts and share your experience.
Cynthia Turnbull Sherman, LCSW
Cynthia Turnbull Sherman is a Licensed Clinical Social Worker with ten years of Social Work experience to compliment her many years serving in the Community Based Health and Human Services Field. She earned her Bachelor's degree in Psychology, with a Minor in Women's Studies, from Potsdam State University and her Master's Degree in Social Work from Syracuse University. Cynthia feels that person centered therapy is key to progressive treatment, and she has a solid foundation in utilizing techniques from Cognitive Behavioral Therapy, Dialectical Behavioral Therapy, Motivational Interviewing, and Solution focused therapy.
Cynthia is known for an honest, caring, realistic, relaxed, and empathetic approach to counseling; helping clients explore ways to make the changes in their lives that will allow them to look forward to the future with hope. Cynthia meets you where you are and works with you from a strength-based, positive and affirming approach to help you achieve your goals.
Cynthia works with a wide range of issues including:
Depression
Anxiety
Emotional Issues
Grief and Loss
PTSD
Family Relationships
Alcohol and Substance Abuse
Sex Offender Treatment
Borderline Personality Disorder
Mental Health Effects from Physical Health Conditions
Eating Disorders
Personality Disorders
Mood Disorders and Mood dysregulation
Denise D. Crosson, PhD, PMHNP
Denise D. Crosson, PhD, PMHNP has been a nurse for twenty-five years, a nurse practitioner for nine years, and a nurse researcher for five years. Denise has extensive experience working with both children and adults in hospital, home, hospice, community-based, and outpatient settings. She earned a Masters and Doctoral degree from Virginia Commonwealth University where she was a fellow in the VA-LEND neurodevelopmental disabilities training program, which focused on children and families. In addition, her dissertation research focused on short- and long-term effects of preterm birth on childhood development. More recently, Denise has served the Charlottesville community as a Psychiatric Mental health Nurse Practitioner helping her clients to improve their lives by providing both therapy and medication management services.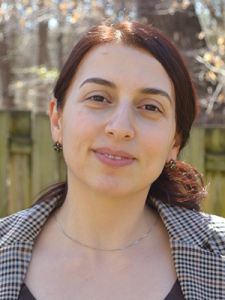 Dr. Nina Roy, LCP, BCBA
Dr. Nina Roy became a clinical psychologist because of her overwhelming interest and innate understanding of people's emotional experiences. After years of training in psychology, she has been able to combine her natural insight with scientific knowledge and evidence-based therapeutic methods to consistently deliver successful therapy outcomes. In her therapeutic practice Nina equally focuses on various aspects of a person's functioning, such as behaviors/habits, thoughts, emotions, personality type, and interaction styles.
Dr. Roy is fluent in psychoanalytic, emotion-focused, behavioral, cognitive-behavioral, and interpersonal psychotherapy modalities. She skillfully integrates the principles of those theories to match the specific needs of every client. Issues that Nina has focused on the most throughout her career are depressive, bipolar, and personality disorders, sexual trauma, relationship difficulties, autism, and parent-child interaction.
Originally from the country of Georgia in Eastern Europe, where she received her Masters' degree and had a well-established career in psychology, Nina came to the US several years ago to pursue her doctoral studies at James Madison University in Harrisonburg, Virginia. After graduating from the Combined-Integrated Doctoral Program of Clinical and School Psychology, Dr. Roy became a licensed clinical psychologist (LCP) in Virginia and a board-certified behavior analyst (BCBA). Nina is very pleased to work for Thriveworks Counseling and always looks forward to meeting new clients.
Jennifer Shenk, LPC
My work is rooted in psychodynamic theory that is multifaceted and flexible to serve your individual needs and unique experience. My primary focus is providing a compassionate atmosphere in which you are able to speak honestly as well as be deeply understood and respected unconditionally. In addition, we will use memories, metaphors, symbols, contextual dream analysis, and creative discovery to seek insights into what motivates or compels you. Through this work, we seek not to just merely relieve symptoms, but to also understand who you are, what experiences have shaped you, and to identify emotional "blind-spots"- all for the development of more adaptive and permanent ways of being. From this journey together, we will examine opportunities for you to grow, manage suffering, and seek more beneficial ways of engaging and belonging in your world- leading to a more fulfilling life.
Through the continuous study of the human condition and education in the psychoanalytically-oriented theoretical perspective, I am committed to the steady development of my clinical skills in order to offer the most informed services to you. I am currently enrolled as a student in the Washington Baltimore Center for Psychoanalysis and graduated with honors with my Bachelor of Science in Psychology and Master of Arts in Counseling from Eastern Mennonite University.
Jennifer Smith, LPC
Jennifer Smith is a Licensed Mental Health Counselor who has over thirteen years of experience in the field and has a solid foundation in utilizing techniques from Cognitive Behavioral therapy, Schema-Focused Cognitive Therapy, Motivational Interviewing, and Solution focused therapy.
Jennifer is known for a warm, relaxed, empathetic approach to counseling; helping clients explore ways to make the changes in their lives that will allow them to look forward to the future with hope. Jennifer works with clients from a strength-based, positive and affirming approach.
Jennifer earned her BS degree in Clinical Psychology from York College of Pennsylvania, and her MS degree in Mental Health Counseling from Springfield College in Massachusetts. Jennifer works with a wide range of issues including: depression, anxiety, unresolved emotional issues, grief and loss, relational/family concerns, and substance abuse/co-occuring disorders.
Jennifer can also provides faith-based counseling to those individuals that want to incorporate this into their sessions.
Some of her specialties include:
Relational and Marital Conflict
Mood Disorders and Mood dysregulation
Low self worth and/or lack of fulfillment
Addiction
Grief and Loss
Judith Carlisle
Judith Carlisle sets herself apart by providing a holistic approach to treatment for her clients. As a Certified Life Coach, Substance Abuse Counselor, Certified Trauma Specialist, Marriage and Family Therapist, Wellness Coach and Registered Massage Therapist, Judith has a wide variety of highly sought-after qualifications that give her a unique ability to provide a multi-faceted approach to working with her clients. She received her Bachelor's Degree in Psycho-Biology from Quinnipiac College, a Master's Degree in Education and Counseling from George Mason University, as well as a Post Master's Certificate in Marriage and Family Therapy from Virginia Tech. Judith also possesses a long history of working with the military community and has received several awards for her work in this field. She has been published in several venues on her passionate advocacy for the Wounded Warrior Policy and focus on reducing the stigma of the more Invisible wounds of war including PTSD, TBI and the addiction that often follows pain management care of this population.
Judith lead's with her heart and follows a practice that integrates neuroscience and mindfulness with her clients. She possesses a strong knowledge base of various techniques such as MI, CBT, and a focus on Resiliency allowing her to individualize care for her clients. Some of her specialties include:
Addiction
Trauma
Life Coaching
Anxiety
Depression
PTSD
Here is Judith Carlisle on CBS 19 Newsplex talking about PTSD: http://www.newsplex.com/video?vid=418571143
Lori A. Richards, LPC, CSAC
Lori A. Richards is a graduate of Liberty University with her Master of Arts in Professional Counseling. She has been involved with counseling for over 20 years, leading groups for caregiver support, eating disorders, sexual assault, grief and loss, self-esteem, behavior modification and substance abuse, Lori interned with the Albemarle Charlottesville Regional Jail, where she worked with the substance abuse community and in the Medical community working with inmates diagnosed with co-occurring and personality disorders.
Lori uses Cognitive Behavioral Therapy, Dialectical Behavior Therapy, and Person Centered Therapy in her work with patients. She embraces the tools of role play, journaling, and mindfulness techniques to help her patients begin to see how they think about themselves and others while offering the space to practice positive dialogue. Lori has presented seminars on forgiveness, grief and loss, and anger management. She continues to grow in her capabilities as she encourages her patients towards sobriety in recovery and/or wellness in everyday life.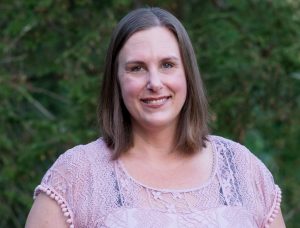 Diana Smith, MD
Dr. Diana Smith is a board certified psychiatrist specializing in general adult psychiatry spanning ages 18-elderly care.
Dr. Smith was raised in Charleston, South Carolina and has made Charlottesville her home for over 12 years. She attended The University of South Carolina and received a Bachelor of Science in Biology graduating Cum Laude in 1997. After spending 4 years working in solid organ and bone marrow transplant services she attended The Medical University of South Carolina in Charleston graduating in 2005 with her Medical Doctor degree.
She decided to pursue a speciality in psychiatry and she was accepted to The University of Virginia Psychiatry Residency where she also served as Chief Resident during her 4th year.
After graduation she worked for the Veterans Health Administration both in Staunton and Charlottesville for 5 years and then as a civilian physician psychiatrist in Wiesbaden Germany, working with active duty Army members and families.
After completion of her work in Germany, she joined the staff of Augusta Medical Center in Fishersville, VA where she works on the inpatient psychiatry unit. She loves working in a community health care, helping people in times of crises find solid ground. Additionally she is an associate professor at the Edward Via College of Osteopathic Medicine and enjoys sharing her passion for psychiatry with medical students during their rotation.
Dr. Smith brings an extensive array of clinical expertise to her practice.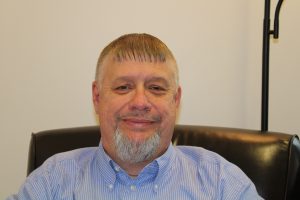 John Stone Jr., LPC
John Stone Jr., LPC has been practicing in the mental health field for over 18 years. He has worked with individuals of all ages, in the Charlottesville Community. In his practice, John is skilled in working with children, adolescents, and adults using a diversified approach that is specific to the individual's needs. He has demonstrated skills in working with individuals in crisis and providing crisis prevention education. Using Eye Movement Desensitization and Reprocessing (EMDR), Cognitive Behavioral Therapy (CBT), Dialectical Behavioral Therapy (DBT), and Motivational Interviewing approaches John has assisted clients in achieving their goals for change. John has an easygoing personality, and a person centered approach. John appreciates client feedback and encourages clients to find their voice for healing.
John received a Master's of Science in Rehabilitation Counseling from Virginia Commonwealth University and a Professional Certificate in Counseling from Capella University. He is a Licensed Professional Counselor in the Commonwealth of Virginia. He has received training to provide Counseling Supervision to Residents in Counseling for licensure as LPC's. He is dedicated to training and continued education to foster growth in his clients.
Areas of Expertise:
Crisis Prevention and Intervention
EMDR for Trauma
Trauma Counseling
Play Therapy
Addictions
Mindfulness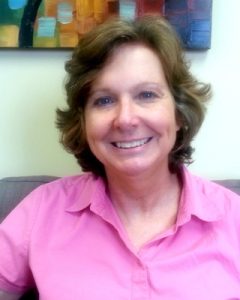 Anita Dean, LPC
Anita Dean is a licensed professional counselor who has practiced in the Charlottesville area for over 29 years. She has counseled individuals, couples, groups, children, and families. She has
experience in multiple settings, including community mental health, private practice, residential treatment, and a crisis treatment center. She has supervised and trained many counseling interns from the University of Virginia, James Madison University and other programs.
Anita believes that mutual trust and respect are essential in the counseling relationship. She knows each client is unique, and her goal is to understand and collaborate with each client, to help them find the solutions that work best for them. She works from a strengths-based approach, helping clients identify and build on the strengths they already have.
Anita finds that most clients who have been through difficult times are much stronger than they think. She seeks to be a supportive and encouraging guide to her clients as they navigate through new challenges and life transitions. One of her main goals is to help clients live fully in the present moment, rather than dwelling on the past or worrying about the future. She frequently uses CBT and DBT to help clients achieve this goal.
Anita's treatment specialties include:
Depression
Postpartum Depression
Anxiety
Adult Children of Alcoholics
Codependency
Low Self-Esteem
Relationship Issues
Divorce Recovery
Women's Issues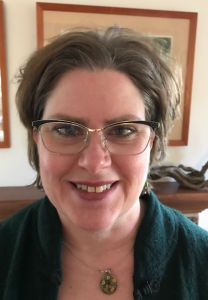 Trudi Goodwin, LPC
Trudi Goodwin is a Licensed Professional Counselor and Registered Art Therapist with more than ten years of experience serving a diverse population in a variety of mental health settings. She received her undergraduate degree from James Madison University and Master's Degree in Art Therapy from Eastern Virginia Medical School. Trudi strongly believes every person has the ability and capacity to make positive change to promote growth/fulfillment throughout life.
Trudi has a strengths based, flexible, and open approach to art therapy utilizing other traditional techniques from Person Centered, Solution Focus, Cognitive Behavioral, and Psychoanalytic therapies to assist individuals in identifying problematic life patterns and building upon strengths to achieve personal goals. Art therapy and related creative/play processes often aid in facilitating discussion, promoting self-expression, increasing self awareness, mindfulness, and insight. However, she understands and adapts should individuals prefer more traditional means of verbally communicating therapeutic issues rather than using the art materials and processes.
Trudi incorporates the therapeutic techniques that best meet the specific needs of the individual in providing support and practical feedback while guiding them to a successful resolution of a personal/life challenge. She is known for creating a compassionate, calm, and safe environment for others when working through a variety of issues including anxiety, depression, interpersonal/relationship issues, unresolved trauma, and/or other emotional/behavioral issues.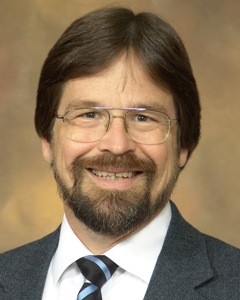 Glen Bowman, PhD
Dr. Glen Bowman is a Licensed Clinical Psychologist with over 30 years of experience. He earned a Ph.D. in Counseling Psychology from the State University of New York at Albany in 1993, with his predoctoral internship at Penn State University.
Glen has provided services in a variety of settings, including college and university counseling centers, outpatient mental health centers, and psychiatric treatment hospitals. His work with adults, children, couples and families has focused on issues related to stress and coping, identity development, sexual orientation, grief and loss, communication and anger management, perfectionism, social anxiety, panic disorder, OCD, depression, and substance abuse.
Glen integrates a variety of counseling techniques into his work, often focusing upon interpersonal relationships, utilizing principles of Cognitive Behavioral Therapy, and identifying individual strengths. He believes people are resourceful and often solve problems intelligently and creatively, especially when supported within the context of an encouraging and therapeutic relationship.
Dr. Bowman can provide comprehensive psychological testing and evaluation, to contribute to a better understanding of an individual's cognitive abilities, personality factors, values, strengths, problem issues, and/or treatment needs. He is a long-standing member of the American Psychological Association (APA).
Sharon Davis, LPC
Sharon M. Davis, M.Ed. is a passionate, experienced practitioner with over thirty-three years of practice in a variety of settings and with diverse clients. She works with adults, children, adolescents and families using an eclectic approach tailored to the individual needs of each client. These include both long-term and brief interventions, promotion of healing and desired change in a unique and respectful manner. She has had the privilege of witnessing dramatic transformations in clients with a wide range of emotional, behavioral and adjustment issues.
Sharon received her BA in psychology from Mary Washington College, her M.Ed. in counseling, and completed a counseling practicum from the University of Georgia. She is licensed as a Licensed Professional Counselor (LPC) in Virginia, as an LPC and LMFT in Oklahoma, and is a National Certified Counselor and a National Certified Clinical Mental Health Counselor. Sharon also served a three year term on the Oklahoma Licensed Professional Counselor Board. She is eager to apply her expertise with clients to aid them to heal, improve their quality of life, attain a sense of fulfillment, and learn life skills for the future.
Areas of expertise include:
Children's emotional and behavioral issues including trauma, family adjustments, attention deficits
Play therapy
Eating Disorders
Anxiety and depression
Relationship challenges: couples and families
Trauma therapy using EMDR
Women's issues
Phase-of-life changes, grief, loss and end of life issues
Life stresses, adjustments, and next-step skill-sets