Meet our Providers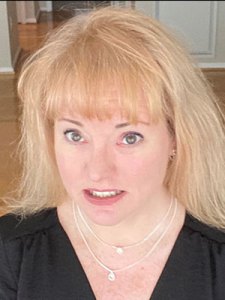 Self Pay Rate: $119
Anne Donohue, LCSW-C
Philosophy of Care
Anne Donohue is a Licensed Certified Social Worker-Clinical in the state of Maryland with more than 20 years of experience in various mental health settings. She earned her Master's degree in Social Work from California State University Long Beach in 1995, and her bachelor's degree in Psychology from Florida Atlantic University in 1991. 
Anne approaches counseling as a collaboration between counselor and client and utilizes a client-centered, strength-based approach to care. She works to provide a supportive, nonjudgmental space in which she can help clients work towards meaningful change.
Education
California State University- Long Beach
Master's in Social Work
Specialties
Anxiety
Stress
Depression
Eating Disorders
Personality Disorders
Schizophrenia
Academic and Work Issues
Grief and Loss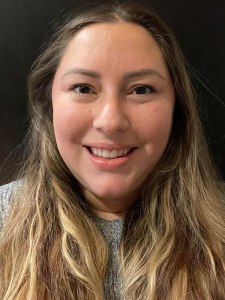 Self Pay Rate: $119
Bernadette Cosgrove, LMSW
Philosophy of Care
Bernadette Cosgrove is a Licensed Master Social Worker (LMSW) who has a strong background in a variety of mental health disorders such as schizophrenia, bipolar disorder, major depressive disorder (MDD), generalized anxiety, and phobias. Bernadette has experience in mental health crisis counseling and feels she is well-equipped for crisis situations should they arise. Bernadette also has experience working with persons who have drug and alcohol addiction concerns. An ideal client for her would be someone over the age of 18 who is dealing with adjustment disorders, phobias, anxiety, or bipolar disorder. Bernadette would like to help them better manage their daily lives as she would assume they are coming for treatment because certain aspects of their lives have become unmanageable. She would also have interest in working with young persons going through self-esteem or relationship issues.
Bernadette completed her Master of Social Work (MSW) at Salisbury University. She has a strong background in motivational interviewing, cognitive behavioral therapy (CBT), and exposure therapy. Bernadette herself overcame many phobias and feels she truly understands where the client is coming from because she has lived in their shoes. She uses a person-centered approach to therapy where a therapeutic alliance will be strongly built so you are held accountable and she can support you and motivate you to the best of her abilities.
Education
Master of Social Work
Salisbury University
Specialties
Anxiety

Mental Stress

Obsessive-Compulsive (OCD)

Relationships

Self Esteem

Stress
Canicia Anyiatem, PMHNP
Philosophy of Care
Canicia Anyiatem is a licensed professional psychiatric nurse practitioner in the state of Maryland, who specialized in treating mental health issues and Alcohol drug problems for adolescents and adults in providing medication management such as assessing and presenting medication options for mental health issues. Also provides prescriptions of psychoactive medications, medication refills and side effects monitoring.
Canicia provides comprehensive initial assessment and evaluation to explore and understand individual patient's mental health needs in order to determine a better plan and ways to recovery. Canicia completed her Bachelor of arts in nursing from Bowie state University Maryland and received her Master's in nursing from Walden University.
Canicia works in collaboration with patients, patients' families, coworkers, friends, physicians, therapists in order to provide the best comprehensive care and integrated treatment for her patients
Education
Walden University
Master's in Nursing
Specialties
Depression
Anxiety/stress/panic/phobias
ADHD/ADD
Medication management
Personality disorders
Trauma stress related disorder (PTSD)
Mood disorders/bipolar disorder
Eating disorder
Ebonique McClinnahan, PMHNP-BC
Philosophy of Care
Ebonique McClinnahan is a board certified Psychiatric Mental Health Nurse Practitioner (PMHNP-BC) and Certified Professional and Development Life Coach. Ebonique's experience includes more than 20 years of behavioral health care provided to both civilian and military service members within the community, acute care, residential treatment, and outpatient settings. Her background specialties include psychotic and mood disorders, depression, anxiety, life skills, substance abuse, addictions, crisis management, and sexual abuse.
Ebonique completed her Bachelor of Science in Nursing (BSN) at Fayetteville State University, her Master of Science in Nursing Education (MSN) at Grand Canyon University, and her PMHNP at Rush University. She is also a National Academy of Sports Medicine (NASM) Personal Trainer. Ebonique has a strong belief in treating the patient holistically and helping clients find their true inner purpose within.
Education
Grand Canyon University
Master's of Science in Nursing Education
Specialties 
Psychotic disorders
Mood disorders
Depression
Anxiety
Substance abuse
Addiction
Crisis management
Sexual abuse
Karen Osborne, PMHNP-BC
Philosophy of Care
Karen Osborne is a Psychiatric Mental Health Nurse Practitioner, board certified by the American Nurses Credentialing Center, licensed by the state of Pennsylvania and Maryland to provide mental health care to individuals across the lifespan. She has thirty years of diverse clinical expertise in the profession of nursing.
Her scope of practice encompasses psychopharmacological assessment, diagnosis and treatment for children, adolescents, and adults. She utilizes a collaborative, patient-centered practice philosophy that is flexible, caring, and individualized to meet patients where they are in their journey for mental wellness. In addition to her board certification as a psychiatric nurse practitioner, she also has a Master of Science degree in Nursing Leadership.
Karen specializes in providing medication management and psychotherapy to individuals across the lifespan for many psychiatric disorders. Areas of expertise include mood disorders, depression, anxiety, obsessive compulsive disorder, PTSD, adjustment disorders, and behavioral disturbances in children and adolescents.
Education
Drexel University
Post Master's Certification Psychiatric Mental Health Nurse Practitioner
Wilmington University
Master of Science in Nursing Leadership
Specialties
Adjustment disorder

Anxiety

Behavioral disturbances in children and adolescents

Depression

Mood disorder

Obsessive compulsive disorder

PTSD

Schizophrenia

Schizoaffective disorder

Social anxiety
Mercy Awokunle, PMHNP
Philosophy of Care
Mercy Awokunle is a board certified Psychiatric Mental Health Nurse Practitioner with a dedication to providing compassionate and patient centered care. Mercy is licensed in the state of Maryland and has an extensive background in the healthcare field. She is experienced in helping clients struggling with mood disorders, anxiety, PTSD, adjustment issues, and ADHD. She completed her Bachelor of Science in Nursing from Bowie State University in 2009, and received her Master of Science from Walden University, specializing in Psychiatric Mental Health Nurse Practitioner.
Mercy is guided in her practice by the core values of integrity, trust, transparency, professionalism, and service. She understands the importance of attentive listening and believes that the provision of quality and therapeutic care is essential to improve each individual's quality of life.
Mercy is a lover of arts and music. She enjoys painting on her free time and loves to travel and explore nature. She seeks to establish a courteous and trusting relationship with you and work with you to help achieve your goals.
Education
Walden University
Master of Science
Specialties
Depression
Anxiety
ADHD
PTSD
Adjustment Disorders
OCD
Nadine Kakanou, PMHNP
Philosophy of Care
A psychiatry nurse practitioner is tasked with evaluating a patient's mental health status by assessing their relevant medical background, conducting comprehensive psychiatric evaluations, and identifying potential issues that might negatively impact a patient's mental health. The primary concern of individuals suffering from mental health problems is accessing mental health care professionals equipped with the knowledge and skills to provide comprehensive care and offer preventive strategies. Although psychiatry nurse practitioners receive intense training to meet mental health patients' needs, their roles are poorly understood because regulatory barriers have limited the entire scope of the practice. Therefore, this paper will explore their philosophy of Care.
Due to the complexity of human beings in understanding their lives and illness experience, PNP requires the ability to access situations from different perspectives, not only through a psychological lens but also from a biological and development view, while recognizing the perspective of stakeholder affected. Besides, Mental health disorder affects the ability to communicate experiences, and its symptoms may not conform to conventional diagnostic criteria. Therefore, PNP needs to have a high tolerance of uncertainties and a willingness to frequently re-evaluate assessments upon discovering new information.
In addition to diagnosing and treating disease, PNP natures resilience, and growth capacity because of psychiatry disorder on patients' growth and development abilities. The existing healthcare system may fail to address the complexity of problems suffered by patients completely. Consequently, PNP needs to effectively advocate for patients to acquire all the services needed to meet their mental health needs. They also need to push for the development of more effective services.
In conclusion, psychiatry nurse practitioners are well prepared and equipped to provide independent and effective psychiatric care and treatment to effectively meet the needs of mental health patients.
Education
Walden University
PMHNP
Specialties
Nelley Acheampong-Buadu, PMHNP
Philosophy of Care
Nelley Acheampong-Buadu is a board certified psychiatric mental health nurse practitioner (PMHNP-BC). Nelley zealously manages and treats patients remotely with a wide range of mental health concerns including but not limited to Bipolar Disorder, Depression, Anxiety, Eating Disorders, and Addictions. She obtained a Master of Science in Nursing, Psychiatric Nurse Practitioner specialization, from Walden University. Leveraging her experience, education and comprehensive clinical skillset Nelley provides a well-rounded healthcare experience by thoroughly assessing each patient's concerns, medical history, and traumatic experiences, in search of potential triggers that may be contributing to the identified ailment. 
Utilizing evidence-based guidelines merged with clinical experience, personal observation, Nelley seizes every opportunity to transparently communicate, educate, and advocate for each and every patient to promote a sense of fulfillment and improve patient's overall quality of life. 
Education
Walden University
Master of Science in Nursing
Specialties
Anxiety
Depression
Eating Disorders
Addictions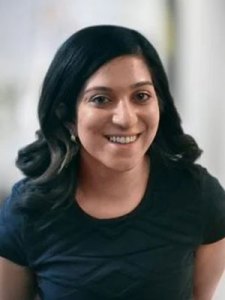 Self Pay Rate: $119
Nina Davachi, LCPC
Philosophy of Care
I enjoy working with adolescents, adults, couples, children, and families who are facing a challenge and are looking for support. My experience in clinical practice allows me to assist with goal-directed activities and work to achieve change. A large part of my work is helping clients manage their anxiety or depression and to take concrete steps towards a more adaptive future. We work together to accomplish your goals.
I will support you in gaining insight that drives positive behavioral changes and helps you accept, rather than fight change. My approach is integrative and I incorporate different modalities to address issues. Collaboratively, we will decide on which approach is the best fit for you.
I have experience with a variety of issues, ages, and cultures, and find meaning in helping clients overcome barriers to becoming their best selves.
Education
Argosy University
Master's in Clinical Mental Health Counseling
Specialties
Relationships
Families
Anxiety
Depression
Mood Disorders
Self-Harm
CBT
DBT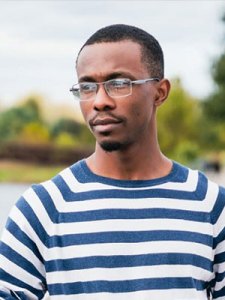 Self Pay Rate: $119
Oladipo Adedeji, LCPC
Philosophy of Care
Oladipo Adedeji is a Licensed Clinical Professional Counselor (LCPC) in Maryland and a Resident in Counseling in Virginia. Oladipo has 9 years of experience providing individual and group psychotherapy to clients of various demographics (ages 4-65). People across the lifespan often experience low self-esteem, low motivation, irregular moods, discrimination, poor impulse control, family stress, school-related or work-related conflict, substance abuse, and grief. Oladipo partners with those experiencing these barriers to help them cope and develop more meaningful relationships in their communities.
Oladipo completed his Bachelor of Science (BS) in Psychology at Bowie State University and his Master of Science (MS) in Clinical Mental Health Counseling at Loyola University Maryland. He is trained in eye movement desensitization and reprocessing (EMDR) and is a Nationally Certified Counselor (NCC). Oladipo uses EMDR therapy, cognitive behavioral therapy (CBT), play therapy, and spiritually integrated psychotherapy to address concerns of clients, groups, and families.
Oladipo seeks to understand the perspective of his clients and the stressful experiences negatively affecting their daily lives. As clients exercise greater awareness and acceptance of themselves and their circumstances, both painful and pleasant, they often experience change.
Education
Master's in Clinical Mental Health Counseling
Loyola University Maryland
Specialties
• ADHD
• Anxiety
• Cultural issues
• Depression
• Grief
• Learning disabilities
• Men's issues
• Self-esteem
• Spiritual and religious issues
• Trauma and adjustment disorders
Robin Isaacson, Resident in Counseling
Philosophy of Care
Robin Isaacson is a Licensed Graduate Counselor (LGC) in the state of Maryland who specializes in working with teens, adults, and couples who are struggling with the effects of addiction, anxiety, depression, and difficult life adjustments. She knows that expressing our vulnerability or even empathy can be stigmatized, and works to help her clients overcome this setback.
Robin completed her Bachelor of Arts in Communication and Master of Science in Clinical Mental Health Counseling at McDaniel College. Her approach to the therapist-client relationship is compassion-focused and centered on understanding the worldview of the client, seeing them as an individual, not a "problem". She gravitates toward a theoretical foundation of person-centered and positive psychology while embracing the practice of mindfulness and cognitive behavioral techniques (CBT), too.
Robin's goal as a counselor is to promote, support, and facilitate the growth of her clients through her compassionate understanding of their needs, strengths, and desires. She aims to support you as you build and implement tools for personal growth with her expert care. Using a personalized treatment plan that you'll build together as a team, Robin can help you achieve new heights in your personal life by helping you learn to better manage your mental health.
Education
McDaniel College
Master of Science in Clinical Mental Health Counseling
Specialties
Anxiety

Depression

Coping Skills

Divorce
Ryan Malphrus, LCSW-C
Philosophy of Care
Ryan Malphrus is a Licensed Certified Clinical Social Worker in the state of Maryland with over 10 years of experience providing individual and group therapy with children, adolescents and adults. He has worked extensively with anxiety, depression, trauma, life changes, educational challenges and men's issues. Ryan completed his Bachelor of Arts in Psychology at the University of Maryland and received his Masters of Social Work from The Catholic University of America.
Though Ryan has vast experience with many therapeutic modalities, his primary orientation is using a humanistic/person-centered approach ultimately tailoring therapy to fit you. Ryan will work with you to identify and remove the barriers that all too often hold one back from becoming the person you truly desire to be.
Ryan seeks to establish an authentic and caring relationship in order to assist you in utilizing all of the wonderful potential that exists innately within you. Together you will explore, grow and heal during the therapeutic process with the ultimate goal of living a more meaningful and fulfilling life as defined by you.
Education
The Catholic University of America
Masters of Social Work
Specialties
Depression

Trauma

Anxiety

Life Transitions

Men's Issues
Seth Owusu-Kwarteng, PMHNP
Philosophy of Care
Seth Owusu-Kwarteng is a board-certified psychiatric mental health nurse practitioner with a strong passion for patient and family centered care. Although coming from a family of teachers, Seth had always aspired to be Medical Provider. He obtained his first bachelor's degree from Kwame Nkrumah University of Science and Technology (Ghana) in 2003. After he completed his internship, he worked as a Medical Laboratory Technologist, for four years, supervising clinical laboratory services and teaching laboratory technician students. He also established a microbiology unit that allowed effective diagnosis and treatment of infectious diseases in a rural hospital in Ghana. His strong passion for improving health outcomes through direct patient care motivated him to seek a career in nursing after he migrated to the United States. For several years now, Seth has had the opportunity to treat patients with wide ranging acuity in various settings such as the surgical and trauma, general medicine, oncology, emergency, and psychiatric units.
Seth has worked as a nurse for over seven years at a level 1 trauma hospital in Washington DC, providing care for vulnerable patients with various diseases, including patients with mental health issues. While working as a nurse, Seth did not only focus on his patients, he also supported family members of patients with mental health disorders. Through this, he developed a strong sense of compassion to provide quality, individualized and holistic care for individuals and families with mental health challenges. Being aware of the increased need for mental health practitioners in the country, he felt the calling to help combat mental health crises. This motivated him to pursue a degree as a psychiatric mental health nurse practitioner.
Seth's holistic approach to providing care for his patients is built on three key principles, which are compassion, quality, and empathy. He is a great listener and very understanding, with genuine concern for his patients. He also believes that patients and their families are key members of the treatment team and that their involvement in decision-making and health therapy is vital to the overall outcome of the patient. He is delighted to provide education, resources and treatments needed to improve the quality of lives for his patients.
Education
George Washington University
Master of Science in Nursing

Specialties
Medication Management

Anxiety

Depression

Anger

ADHD

Behavioral Issues

Obsessive-Compulsive (OCD)

Sleep or Insomnia

Stress

Trauma and PTSD
Susana Lynn Nwosu, DNP, PMHNP-BC
Philosophy of Care
Dr. Susana Nwosu is a Board-Certified Psychiatric Mental Health Nurse Practitioner (PMHNP-BC) who specializes in treatment-resistant mental illness in children, adolescents, and adults. Dr. Nwosu has worked in the mental health field for 7 years, managing complex and chronic illnesses. She understands the importance of building strong relationships with clients and creating a supportive environment to heal.
Dr. Nwosu completed her Doctor of Nursing Practice (DNP) at Maryville University, graduating with the highest honors. She completed her doctoral studies on improving healthcare providers' cultural competency when caring for people from different backgrounds. Dr. Nwosu proudly serves the LQBTQIA+ community.
Dr. Nwosu is committed to being a compassionate, caring, and diligent provider who understands the importance of communication and of each individual's unique needs. She provides a holistic approach to comprehensive care, caring for the whole person, mind, and body.
Education
Maryville University
Doctor of Nursing Practice
Specialties
Anxiety

Depression

ADHD

Bipolar

Sleep or Insomnia

Trauma & PTSD
Tiffany Burke, LPC
Philosophy of Care
Tiffany Burke is a Licensed Professional Counselor in the state of Missouri and Maryland. She has 9 years of experience providing individualized services to adults struggling with mental health and substance use.
Tiffany completed her undergraduate work at Southern Illinois University in Edwardsville with a double major in Psychology and Criminal Justice and received her Master of Arts in Counseling at Lindenwood University in Belleville, IL. She uses cognitive-behavioral therapy (CBT) to challenge thoughts, motivational interviewing to elicit change talk, and a strengths-based approach to help clients address their concerns and manage everyday struggles in a healthier way.
Tiffany strives to develop a trusting, caring, and respectful relationship with her clients, and she seeks to recognize each person's individuality and meet them where they are to achieve their goals and meet their needs. She provides a safe space for her clients to be able to discuss whatever is on their minds at that time. Tiffany believes in complete transparency as it affords the trusting and caring environment she intends to provide.
Education
Lindenwood University
Master of Arts in Counseling
Specialties
Depression
Anxiety
Grief
Trauma
Self esteem
Substance use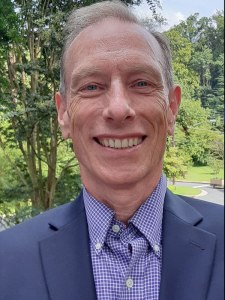 Self Pay Rate: $119
Patrick J. Hogan, LCPC
Philosophy of Care
Patrick "Pat" Hogan is a Licensed Clinical Professional Counselor (LCPC) who has 13 years of experience in the mental health field. Pat works with life transitions, adjustment challenges, end-of-life/grief, dementia and aging, and men's issues. He has a master's degree in Pastoral Counseling. Pat has decades of experience in spiritual practice, a touchstone for supporting clients in their own lives.
Growth, change, and renewal are central to Pat's counseling philosophy. He finds that many people are searching for meaning and connection. Pat believes, as Pierre Teilhard de Chardin wrote, that "We are not human beings on a spiritual journey, we are spiritual beings on a human journey," meaning that each of us has inherent value and worth regardless of our circumstances and that each of us has the capacity for abundance and joy in life.Pat works with each person's strengths to focus on practical solutions and effective coping strategies. He recognizes that within each of us is a source of healing, creativity, resilience, and vitality. Pat is known for his caring and involved presence and is ready to assist you in your growth. Whatever you do, remember to keep investing in yourself, in your life, not because everything will go as planned but because your abilities, strengths, and self-confidence will create a more positive and healthful you!
Education and Licensure
Loyola University
Master's in Pastoral Counseling
Specialties 
Adjustment concerns
Life transitions
Spiritual/faith-based counseling
Loss/Bereavement/Anticipatory grief
Stress management
Men's issues
Dementia and aging care-related support and education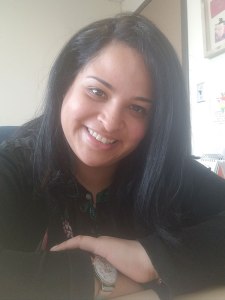 Self Pay Rate: $119
Carolina Carbajal, LPC
Philosophy of Care
My passion for counseling is very transparent. I enjoy providing my clients with highly effective tools and strategies to promote wellbeing and positive change. My utmost priority is establishing a safe and comfortable environment to foster growth, insight, empowerment, and healing.
I incorporate different treatment modalities to meet the needs of the client and tailor my sessions utilizing cognitive behavioral, strength-based, solution-focused, and person-centered approaches. The goal is for my clients to overcome the challenges that are preventing them from cultivating meaningful and fulfilling lives.
I have experience working with all age groups. I started my clinical career in child and adolescent psychopathology and working with individuals on the Autism spectrum. I have extensive experience in multi-cultural counseling treating complex trauma, post-traumatic stress disorder, depression, anxiety, conduct disorder, mood disorders, adjustment, and life transitions. My previous work experience has been in the field of multi-systemic therapy, applied behavior analysis, domestic violence, trauma therapy and anger management. I am also bilingual and can provide sessions in Spanish.
"Whether you think you can or you think you can't, you're right." -Henry Ford
Education
Johns Hopkins University
Master of Science in Clinical Mental Health Counseling
Specialties
Child and Adolescent Counseling
Autism
Trauma & PTSD
Anxiety
Depression
Adjustment & Life Transitions
Grief and Loss
Anger Management
Eric Yenchi, NP
My name is Eric Kowshoh Yenchi, I was born in Cameroon central Africa, I grew up in a small village in the North West region of Cameroon known as Babungo. Growing up in Cameroon, life was very tough, especially when it came to health care .There was just 1 health center in my village which was staffed with 1 nurse and a medical doctor who visited once every two months. This meant people who were very sick and could not wait till the arrival of the medical doctor had to drive for about 5 hours to the closest hospital in the town of Kumbo to get health care. This meant that many people who made the journey died due to bad roads, and sometimes the long waits that it took to see a medical doctor at the hospital.
The poor state of the health sector in my native country cost the lives of many of my family members, resulting in my resolve to become a medical professional so I could one day change the situation and help my community. With this in mind when I arrived the United States in 2006, I decided to study nursing. After graduating with my BSN in 2010, I decided to start my nursing career in a long term care facility taking care of geriatric patients with various illnesses confined to a nursing home. In January 2011, I visited my native country Cameroon for the first time, volunteered at the only clinic that was in my village. This time around they had more staff (4 nurses, and 1 medical doctor), which made my experience less tedious than I had anticipated. However, during this visit, I noticed that many of the people that were coming into the clinic with a mental illness were being turned away to traditional healers as the clinic did not have any experience dealing with mental illness.
With my observation, I decided to do a little research about mental health in Cameroon .What I found was not only shocking but was also very scary. I found out there were only two government hospitals in the country providing mental health services to 22 million people. Cameroon has 0.03 psychiatrists per 100, 000 of the population, and 0.2 psychiatric nurses per 100,000 of the population (psychology in Africa, 2013).Initiatives by private organizations in recent years have seen the creation of Mental Health hospital in Kumbo and BIMEHC, a mental health clinic in my village of Babungo.
With the acute shortage of these facilities and personnel, my focus changed. I realized there was not only a need for personnel but leadership to transform the mental health sector and sensitize the population about mental illness, as many attribute mental illness to witchcraft and spiritual curses. With this in mind, in 2011 I became a psychiatric nurse, enrolled and earned an MSN in Nursing Leadership in 2013.In 2015 I went to Cameroon, this time around I volunteered at Babungo Integrated Mental Health Care (BIMEHC) as a psychiatric nurse. During this service the main problem was the lack of a qualified practitioner for mental health. There was 1 psychiatrist coming from the capital every 6 months to meet with patients and prescribe medications for them. This acute shortage of mental health practitioners, has led me to believe that I can make a difference in the lives of those suffering from a mental illness by becoming a Psychiatric Mental Health Nurse Practitioner.
Since becoming a psychiatric nurse , I have had various positions in the Mental health filed , from Charge nurse to , supervisor , and to Director of various mental health clinics in the Washington DC area .In November 2019  I passed my Boards to become a Psychiatric Mental Health Nurse Practitioner  and I am loving every minute of it .My short term goal is to continue providing services to those in need in and around my community , while my long term goal will be to someday own my own practice.