Meet our staff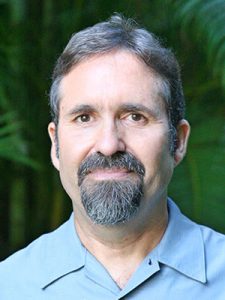 In network with:
In process of being in network with:
Aetna
Beacon Health Options
CareFirst BCBS
Humana
Multiplan
Tricare
UBH
Self Pay Rate: $75
Mark Olivieri, LCPC, LMHC
One of the strong factors that influences how we feel about ourselves, others, or our situations—about life in general—is how close (or far away) we feel we are to the things we highly value in life. To get closer to living out those values, I work with my clients to build a personalized treatment plan for counseling around four types of essential questions:
What do I really want my life to look like (my values)?
What specific, measurable goals do I want to work toward to help me get there (my goals)?
Where do I start (my plan)?
How do I get there from here (my skills)?
Working as a team, we can put all those questions together, no matter what the issue is, toward finding the best answers that work for you in your personal situation according to your values and your goals. Within the safe and confidential space of a therapeutic relationship, we will explore those questions and answers, and use the foundation of your own strengths to begin building a plan for positive change. We will address the barriers that hinder your journey, and those things that may trigger unhelpful patterns of thoughts, emotions, and behaviors that actually work against having a more satisfying life.
I work with older children (approx. age 9 and up), adolescents, adults, couples, and families. It would be my privilege to join with you in finding and practicing more helpful ways and patterns of living for yourself to create more of the life you want to live.
Counseling areas: anxiety, depression, adjustment problems and disorders, ADHD, disruptive behaviors, relationships and communication, stress management, life direction, work-life balance, and Christian faith-based counseling.
Modalities used: Cognitive-Behavioral Therapy (CBT), Behavior Therapy/Behavior Modification, gradual exposure, Acceptance and Commitment Therapy (ACT), Dialectical Behavior Therapy (DBT) skills, Solution-Focused Therapy (SFT), mindfulness and Positive Psychology practices, Motivational Interviewing, Client-Centered Counseling, Gestalt Empty-Chair technique, Parent Management Training for attentional problems and disruptive behaviors.
Licenses, degrees, and experience: Mark is a Licensed Clinical Professional Counselor (LCPC) in Maryland, as well as a Licensed Mental Health Counselor (LMHC) in the state of Hawaii. He holds a Bachelor of Arts degree in Psychology from California State University, Long Beach and a Master of Arts degree in Clinical Mental Health Counseling from Hawaii Pacific University. In Hawaii, he provided intensive in-home therapy for three years to children and adolescents, which included working together with the parents and families to foster a healthier environment for change and growing together. Mark was also a skills trainer for two years, successfully working in the classroom environment providing services to children with high-functioning autism and co-occurring ADHD and behavioral problems. Mark has a wealth of life experience gained in a large, multigenerational family, small business, community and faith-based volunteer work, multi-cultural traveling, team sports, and collaborating in music.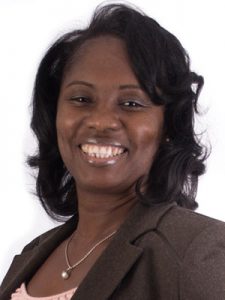 In network with:
CareFirst BCBS
Cigna
Humana
In process of being in network with:
Aetna
Beacon Health Options
Magellan
Multiplan
Tricare
UBH
Self Pay Rate: $75
Stacey Scott, LCPC
Stacey Scott is a Licensed Clinical Professional Counselor who earned her Master of Education degree in Counseling from Howard University. She received a Bachelor of Science degree in Social Work from Bridgewater State University.  Stacey has over 20 years of experience counseling and consulting. After 10 years of working in the public school sector, Stacey transitioned to private practice where she enjoyed working with adults and couples.
Stacey believes in empowering and strengthening the growth of individuals to live fulfilling lives by helping them develop effective coping skills as they deal with life stressors, anxiety, depression and relationship issues. She specializes in treating adolescents, adults and couples and offers Christian Counseling to those who share an interest. Stacey also provides Vision Board workshops, training, and consulting.