Meet Team Lynchburg
At Thriveworks Lynchburg, it's our goal to provide the most client-centric counseling and life coaching care in the U.S. Staying true to this mission, Thriveworks counselors and life coaches have built strong reputations for providing expert, caring and compassionate services to their clients. In addition to learning tools and skills for personal and career success, clients continually comment on the value they experience through the strong personal relationships they build with their Thriveworks therapists and life coaches.
---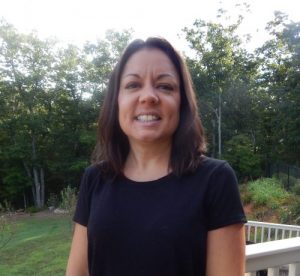 Quinn Hall, LPC
Quinn Hall is a licensed professional counselor with 15 years of experience in the field. She uses a combination of mindfulness, cognitive-behavioral therapy, and person-centered approach to assist individuals with achieving their goals. Quinn has worked with a diverse population of individuals including children, adults, and couples with issues ranging from everyday life struggles to serious mental illness. She strives to build an outstanding relationship with each individual in order to provide an atmosphere in which they feel comfortable to explore their goals.
Some of Quinn's areas of expertise include:
Anxiety disorders
Depression
Trauma
Stress
Relationships
Couples counseling
Marriage counseling
Mood disorders
Stress management
Grief and loss
Adjustment disorders
Chronic mental illness
Quinn received a Bachelor's degree in psychology from Sweet Briar College and a Master's degree in counseling from Lynchburg College. She enjoys the outdoors, animals, reading, and volunteer work.
---
Amir Cotton, LPC
Amir Cotton is a Licensed Professional Counselor, National Certified Counselor, and a Certified Substance Abuse Counselor with nearly a decade of experience working with diverse populations. Amir has extensive training in the area of crisis and emergency counseling as well as experience in working with individuals struggling with addiction and the seriously mentally ill. He has treated individuals with mood disorders, PTSD/trauma, bipolar, and adjustment disorders. He has provided individual counseling and group counseling to adults, adolescents, and children and adolescents in crisis.
Amir has experience with:
Anxiety
Depression
Addiction
Substance abuse
Relationship issues
Coping skills
ADHD
Anger management
Self-esteem
Marital and premarital
Codependency
Grief
Amir graduated from Liberty University with a Master's in Professional Counseling. He utilizes an eclectic approach to support and to walk with people through life problems. Amir has the willingness to help people accomplish their goals of achieving a healthier life.
---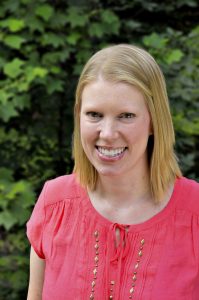 Bonnie Curran, LPC
Bonnie Curran is a licensed professional counselor in the state of Virginia. Bonnie has nearly 20 years of experience in the mental health field and has worked in a variety of settings including private practice/outpatient therapy, therapeutic day treatment, acute inpatient/adolescent psychiatry, and residential treatment centers.
Bonnie graduated from Liberty University with an MA in Professional Counseling in 2002. She also works as a clinical consultant in Liberty's graduate level counseling program as well as teaching undergraduate psychology courses in the online program. Bonnie is married and has 3 sons, one of which has autism. This specific challenge in her personal life has added to her experience in working within the educational and mental health system and she is familiar with the ins and outs of school and home based interventions. Personally navigating these waters has increased her motivation and desire to help others succeed and reach their goals despite challenges and difficulties.
Bonnie works with children, adolescents, and adults struggling with:
Addiction | Depression
Anxiety and Panic disorders | Spiritual struggles
ADHD | Divorce
Trauma | Other Life Transitions/Adjustments
Relationship problems/Pre-marital/Marital
Bonnie offers a client focused approach that blends cognitive behavioral therapy with motivational interviewing to assist clients in achieving a healthier perspective and reaching their goals.
---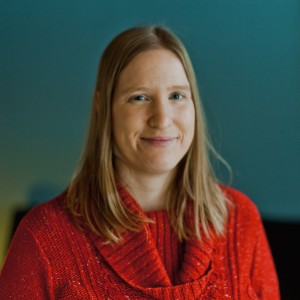 Erika Theodorides, LPC
Erika Theodorides is a licensed professional counselor in Virginia.
Erika received her bachelor's degree from Lynchburg College and received her master's in counselor education from Lynchburg College.
She is a member of the American Counseling Association, Virginia Counselors Associations and the Lynchburg Area Counselors Association.
Erika has more than 10 years of experience working with children, adolescents and families in an outpatient counseling and school setting."
Erika has provided counseling with individuals and families to address various issues such as anxiety, depression, mood disorders, trauma and abuse, grief, attention-deficit and disruptive behavior disorders, adjustment disorders, anger management, social skills, and parenting issues. Erika also has a vast range of experience in group counseling including anger management, bullying, goal setting, emotion management and stress management.
Erika uses an eclectic approach in her therapy sessions including cognitive behavioral therapy, trauma focused cognitive behavioral therapy, attachment based family therapy, person centered therapy and grief counseling. She can also provide a unique therapeutic experience to clients through the use of a certified therapy dog. Erika wants to create an environment where the client feels respected, safe and supported in their counseling experience.
---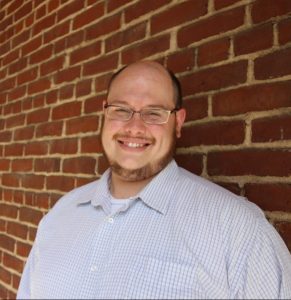 Bryan John Prinzivalli, LPC
Bryan has over a decade of experience in the mental health profession. Since obtaining his professional license in VA in April 2014, he has worked in clinical settings to assist children, adolescents, adults, and couples with finding the clinical support and healing needed to move beyond past experiences.
Bryan's areas of specialty include ADHD, PTSD, depression, anxiety, relationship issues, ODD, Conduct Disorder, Autism Spectrum Disorder, and Reactive Attachment Disorder. I enjoy working with children of all ages, adults, couples, and families to help clients make lasting change take place both in the child and the family dynamics.
Bryan worked in out-patient counseling, school based and after-school counseling programs, residential settings, and community-based mental health. He studied at Davis College in Johnson City, NY and received a Bachelor of Religious Education in Christian Ministries. He continued his education at Liberty University in Lynchburg, VA and received a Master of Arts in Marriage and Family Therapy.
Anxiety
Depression
ADHD
PTSD
Trauma
Relationship Issues
Oppositional Defiant Disorder
Autism Spectrum Disorders
Family Dynamics
Christian Counseling
---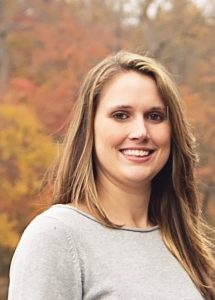 Crystal Hicks, PMHNP-BC
Crystal is a Psychiatric Mental Health Nurse Practitioner specializing in providing treatment and consultative care for children, adolescents, and young adults. She brings over 10 years of nursing experience to Thriveworks in the mental health field, including work in both inpatient and outpatient psychiatric settings. Crystal received her Master's of Nursing from the University of Virginia. She enjoys working with and helping individuals with a variety of challenges including Anxiety, Depression, ADHD, histories of trauma, mood disorders, Panic and fears, and school problems.
---
Melissa McGinness, LPC
Melissa McGinness is a licensed professional counselor. She works with adult individuals, couples and families and has more than 10 years of experience in the mental health field. Her experience includes private practice, residential group work, professional therapeutic interventions to students in the public school setting, outpatient counseling, in-home therapeutic interventions to families, and crisis intervention. Melissa provides hope to clients struggling through anxiety, depression, trauma, divorce, anger, grief, and relationship issues. She uses an eclectic therapy style to help clients set and achieve goals. Her clients find her thoughtful and creative approach to be supportive and effective.
Melissa has served on the board of the local chapter of the Virginia Counselors Association and is actively involved in community mental health associations. She graduated from Liberty University earning degrees in Psychology and Professional Counseling. Melisssa also offers Christian counseling for those who wish to incorporate faith-based topics.
Melissa enjoys reading, spending quality time with her friends, cooking, and traveling. She has spent a semester studying in England and has participated in multiple community service and mission projects.
---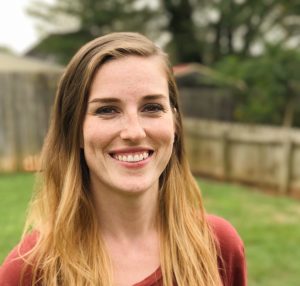 Taylor Hiers, MA
Taylor (Counselor in Residence) has worked in various mental health settings the past 10 years with children and families including residential treatment, school-based therapeutic programs, special education after-school programs, therapeutic alternative education, group therapy, one-on-one therapy, and has also administered clinical assessments for three years. Her heart is with children and adolescents, strengthening them with the skills and mindset they need to live full and gratified lives.
Taylor attended Liberty University where she received a Master of Art degree in Professional Counseling. She is currently a counselor in residence, working to become a Licensed Professional Counselor in the Commonwealth of Virginia. Using an eclectic and problem-solving approach, her therapeutic mindset is that every person needs hope to make way for change, and helping others find that hope is her passion.
Taylor enjoys working with individuals in the areas of:
ADHD / Focus and Inattention
Anxiety
Stress Management
Depression & Mood Disorders
Trauma
Grief
Life Transitions
Personal Identity
Faith-Based Counseling
Taylor lives in Lynchburg with her husband Stuart, her young son, and two dogs. She gets really excited about good food, and good music, and is energized by good company!
---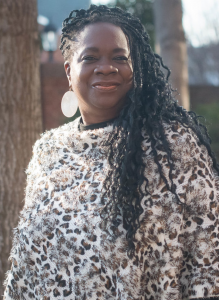 Regina Barbour, MA
Regina Barbour (Counselor in Residence) is a native of New Jersey and now resides in Lynchburg, Virginia with her husband and son. Regina is a graduate of Liberty University with a Master's Degree in Marriage and Family therapy, and holds a bachelor's degree in Psychology from Rutgers University. She has worked in this field for over twenty years providing Christian counseling, marriage/pre-marital counseling, family counseling, and couples counseling. Her passion is to help restore broken lives that have been trapped in the valley of:
Addictions
Anxiety
Depression
Stress
Separation/divorce
Substance abuse
Codependent patterns.
Regina utilizes the therapeutic model of strategic therapy, cognitive behavioral therapy and spiritual principles to navigate individuals on their journey to wholeness. Regina provides adolescents, adults, and families with parenting skills, life skills, and coping skills that are needed to move from surviving to thriving. She loves to provide hope to the hopeless and watch them achieve their desired results. When Regina is not working she loves to read, travel, and spend time with her family.
---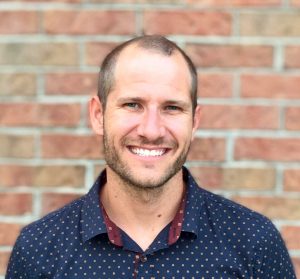 Ryan Culkin, MA
Ryan is the current Regional Clinic Director who oversees the daily operations and staffing of all Company Clinics in Virginia. He brings nearly a decade of clinical experience to Thriveworks. As a small business owner and a clinician, Ryan has many skills that make his role of growing the Virginia clinics, as well as all Thriveworks locations, imperative. While he is new to this role, his drive and passion for top-quality client services show through all of his efforts. In addition to his administrative role with Thriveworks, he is currently in the process of obtaining his LPC licensure in Virginia. Ryan is currently not accepting new clients, but possesses a vast amount of experience working with children and adolescents that are experiencing a variety of emotional and behavioral issues. Ryan received his Masters in Professional Counseling from Liberty University, and currently resides in Lynchburg, Va with his wife Rylie.
---