Meet Team Thriveworks Conway!
---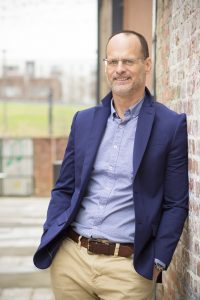 Andrew Keough, LCSW, MSW
Andrew Keough is a graduate of the University of Tennessee, where he received a Master of Science in Social Work. He is a Licensed Certified Social Worker who specializes in anxiety, depression, grief and trauma. Andrew also has extensive experience working with adults and teens with personality disorders and other mood disorders spanning twenty years. Compassionate and dedicated, Andrew is a therapist committed to working with his clients and their families through difficult times. He believes in meeting clients where they are in life, without judgment, and using their strengths to help them grow.
Andrew has served as a counselor/case manager, primary therapist, and crisis interventionist during his career, where his warm personality and confidence have made the difference in caring for his clients. Andrew is taking new clients and offers appointments after school and after work hours for your convenience.
---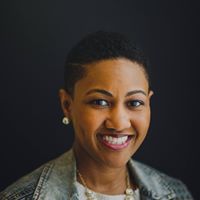 Tenethrea Buffington, LPC
Tenethrea Buffington is a licensed professional counselor in the state of Gerogia and Arkansas. She earned her Bachelor of Science in Human Development and Family Studies and a Master of Science in Counseling from the University of Arkansas at Fayetteville. She also has a post-graduate certificate in marriage and family therapy from the University of Arkansas in Little Rock.
Tenethrea has worked in various environments including: school based mental health programs, outpatient mental health centers and residential treatment. She brings 10 years of clinical experience to her clinical repertoire. Her passion is working with couples, adults, families, adolescents and adults who may be going through tough times or may just feel stuck and ready to move past the pain and experience wholeness and peace.
Tenethrea's theoretical approach to counseling is predominately cognitive behavioral therapy. Tenethrea creates a warm, caring, non- judgmental, motivating and often humorous environment that fosters trust and hope. It is her desire to help clients reach their full potential. Tenethrea is skilled at working with individuals with anxiety, poor self-esteem, anger, relationship problems, communication problems and adjustment problems.
She is also skilled at helping clients with goal setting. Tenethrea has developed creative ways to inspire and motive clients. She believes we all have greatness on the inside. She is there to help you discover that greatness, and to use it accomplish your goals.
---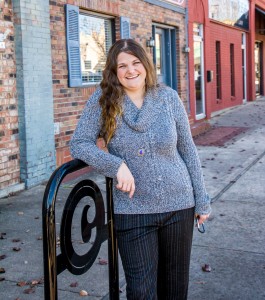 Jennifer Smitha, LPC
Jennifer Smitha is a Licensed Professional Counselor in Arkansas. She received her Bachelor of Arts in Psychology with distinction from Henderson State University and her Master of Science in Community Counseling at the University of Central Arkansas. She has 13 years of experience in the mental health field.
She works well with depression, anxiety, mood disorders, anger management issues, grief/loss, low self-esteem, and parenting. She is highly passionate about working with LGBTQIA, women's health issues, relational issues, couples counseling, and family with particular focus on validation parenting.
She has extensive experience working with children and adolescents. She has the experience and expertise to help youth and their families through tough times. She has presented workshops for adolescents and adults that span character education, life skills, stress management and relaxation, relationships and sexuality, as well as parenting.
She has worked with a multi-disciplinary team to aid in treating holistically. She has been a motivator and mentor to young adults and professionals helping guide them.
Her practice is primarily existential, drawing additionally from solution focused, and cognitive behavioral theories. She integrates these styles by collaborating with to find solutions and foster change. Her style is validating and non-judgmental, meeting clients "where they are". This means she will work towards finding and creating meaning in her clients lives, working out the solutions, and creating habits that will last a lifetime!
---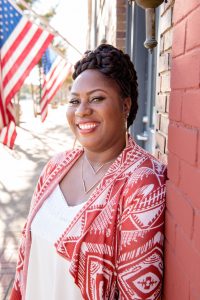 Christina Garrett, LPC
Christina Garrett is a graduate of the University of Arkansas in Little Rock, where she received a Masters of Arts in Rehabilitation Counseling. She also has a Masters in Education. Christina is a Licensed Professional Counselor, who specializes in anxiety and depression. She has extensive experience with families, children, and adults struggling with mood and personality disorders. Christina is a patient, compassionate, and hard-working therapist who commits to working with her clients through stressful events and crisis. She believes in the power of choice for her clients and has a person centered approach.
Her experience includes traditional techniques in therapy including: cognitive behavioral therapy tools for adults and teens as well as play therapy with children. She is happy to work with couples and families on relationship building as well as overcoming communication and trust issues. If you want a warm and confident therapist then Christina is an excellent choice.
---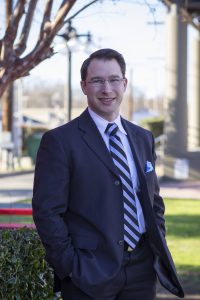 Brian Anderson, PsyD
Dr. Brian Anderson has over fifteen years in the mental health field and ten years as a counselor. He received a doctorate in Clinical Psychology from Forest Institute of Professional Psychology where he specialized in clinical psychology. Dr. Anderson received a Master's in Public Administration from the University of Arkansas Little Rock, where he graduated with a triple major in Psychology, Honors in Early European History, and Speech Communications. He completed his doctoral internship at Pacific Rehabilitation Centers in Everett, Washington before relocating to Tuscaloosa, Alabama where he completed his post-doctoral fellowship at the University of Alabama specializing in Chronic Pain Management.
Dr. Anderson is a certified personal trainer as well as behavior analyst, specializing in modifying undesired behaviors. He uses solution focused techniques and problem solving therapy. As a psychologist, he conducts therapy and psychological testing. He has worked extensively with children and their caretakers, adults wanting to improve their health, and individuals who struggle with communicating their thoughts and feelings. He loves to see growth and healing in his clients.
Dr. Anderson has a passion for people. Prior to serving as a therapist, he worked in non-profit and government organizations designing and implementing community programs. He volunteers on multiple non-profit boards and is currently working with area partners to conceive Children First, a 501(c) (3) non-profit organization whose mission is to enhance the relationships between parents and children through advocacy and affordable access to mental health care.
---