Thriveworks is proud to offer two locations in Cambridge, Massachusetts
Click to see the clinicians at each location:
872 Massachusetts Ave. | 929 Massachusetts Ave.
---
872 Massachusetts Ave. Suite 103
Alice Husted, NP
Alice Husted is a board certified Psychiatric-Mental Health Nurse Practitioner with a Masters Degree in Psychiatric Nursing from MGH Institute of Health Professions.
Alice has experience treating adults and adolescents 13 and older with an array of mental health issues. She has specialized experience working with patients who suffer from post-traumatic stress disorder, which has provided Alice expertise in treating disorders that are often a result of trauma, such as addictions, mood disorders, and eating disorders.
Alice has a special interest in integrating various forms of treatment including western traditional medicine, meditation, and mindfulness. Above all, she has a deep respect for those who are willing to seek treatment and looks forward to helping individuals take charge of their emotional health.
---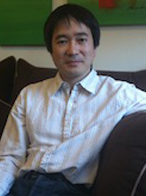 Dr. Sumio Shinohara, LP
Licensed Psychologist #8645 MA
Sumio Shinohara is a licensed clinical psychologist. Sumio obtained a Doctor of Psychology in clinical psychology at the Massachusetts School of Professional Psychology in Boston. Sumio is fluent in both English and Japanese. He is a Japanese speaking psychologist that offers counseling and psychology in either, English or Japanese.
Sumio specializes in child, adolescent, and adult mental health; often working with couples and families. Sumio has diverse experience from working at elementary schools, high schools, and community health centers in Boston.
---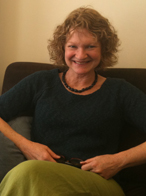 Deborah Brigandi, MA, LICSW
Masters of Social Work, LICSW #114237 MA
Deborah Brigandi has received a Bachelor of Science from Simmons College in Nutrition, and a Masters Degree from Boston College.
Deborah works with adults who are coping with depression, anxiety, and major life transitions, as well as couples experiencing relationship challenges. Deborah also has additional training and experience helping clients with nutrition-related diseases and weight management issues.
---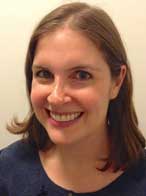 Julia Gefter, PhD
Licensed Psychologist #9808 MA
Julia Gefter is a licensed psychologist in the Commonwealth of Massachusetts, and considers Boston her home. She received her BA in psychology from Boston University, and a PhD in clinical psychology from Suffolk University. Julia views therapy as an active and collaborative process of working towards therapeutic goals.
She genuinely cares about her clients' concerns and goals, and works to help them gain not only relief, but also the ability to live as fully and happily as they wish. Her style is warm, empathic, and practical, and she uses humor when appropriate.Julia has six years of experience working with adolescents, adults, and couples with complicated backgrounds and situations.
---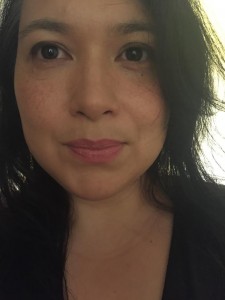 Kathy Southard, LICSW
Kathy Southard is a licensed independent clinical social worker in Massachusetts. Kathy obtained her MSW from Boston University in 2002 and a BA from Simmons College in 1997. Kathy spent many years working as a clinical social worker in London, England for the National Health Service providing individual and group therapy for individuals diagnosed with personality disorders in addition to supporting ongoing care management for adults with mental health difficulties. She currently is a Psychiatric Social Worker of the Cambridge Health Alliance, affiliated with Harvard Medical School.
Additionally, Kathy is an authorized meditation instructor with Shambhala International, has completed many meditation courses both as a student and as an instructor. She is a former manager of a Buddhist meditation retreat center in France and has completed a 6 month residential retreat at Gampo Abbey where she studied under Pema Chödrön. Also as the Director of Health Education and Outreach, Kathy provided health education and counseling to adolescents and young adults in schools and at a teen clinic through a Teenage Pregnancy Prevention Grant by the Massachusetts Department of Public Health. Her specialties include mentalization and mindfulness-based approaches, and cognitive behavioral therapy.
---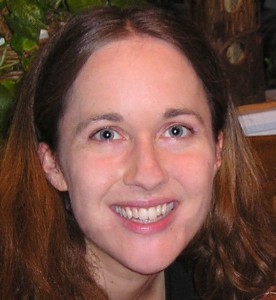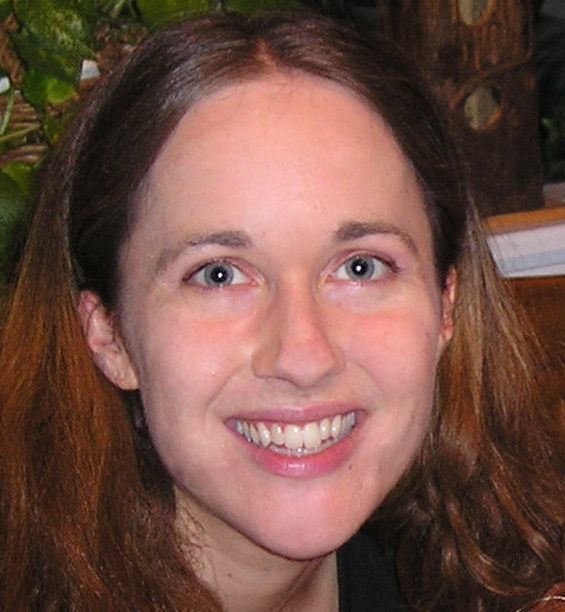 Kristen Brogna, LMHC
Licensed Mental Health Counselor #5476 MA
Kristen Brogna earned a bachelor of arts degree in Latin American Studies from Smith College, and a M.Ed. in mental health counseling from the University of Massachusetts. She has been a licensed psychotherapist since 2004. Additionally, she holds a certificate in biblical counseling from Bob Jones University, and is also a licensed practical nurse in Massachusetts.
Kristen utilizes a holistic approach to therapy and believes that optimal wellness is best achieved by integrating each client's physical, emotional and spiritual needs simultaneously. She has extensive experience working with depression, anxiety, trauma, substance abuse/addiction, communication skills, health promotion, coping skills, self-esteem issues, as well as parental skills training.
---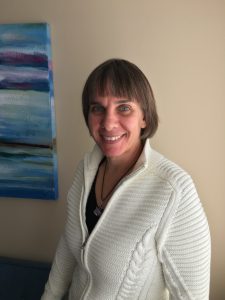 Margaret Fasolo, LICSW
Margaret Fasolo is a Licensed Independent Clinical Social Worker. She has her masters' degree in Clinical Social Work from New York University. She is a licensed clinical social worker in both Massachusetts and New York.
Margaret provides therapy addressing numerous issues including: Depression, anxiety, trauma, grief and loss, addiction and dual-diagnoses. She provides individual, couples and group therapy. Margaret has long-term experience in the LGBTQ community.
Margaret works from a strength-based, positive, and affirming perspective. She has an open, non-judgmental and comfortable approach to therapy.
'We will work together in an atmosphere of safety and trust to explore, understand and change your life.'
---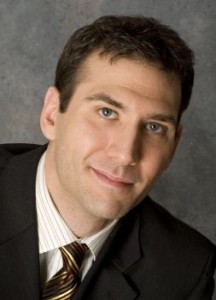 Dr. Anthony Centore, LPC
Licensed Professional Counselor #6934 MA
Anthony Centore, Ph.D., is the founder of Thriveworks, a counseling company with locations across the United States that's focused on premium clinical care and customer service. In addition, Dr. Centore is a private practice consultant for the American Counseling Association a monthly columnist for Counseling Today Magazine and has been quoted in publications including The Boston Globe, Chicago Tribune, Atlanta Journal Constitution, The Monitor, Newsday, Prevention and has been featured on ABC News Boston.
Dr. Centore is the author of "How to Thrive in Counseling Private Practice: The Insider's Guide to Starting and Growing a Counseling Therapy Business."
---
929 Massachusetts Ave. Suite 103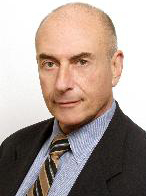 Dr. Steven Graubard, LP
Licensed Psychologist #6934 MA
Steven Graubard is a clinical psychologist with over thirty years' experience as both a licensed psychotherapist and organizational consultant. In his clinical role, Steve works with young adults and adults, taking a CBT and psychodynamic approach.
Today, Steven — who is a Clinical Psychologist, Licensed to practice in Massachusetts--provides counseling therapy and executive coaching services. He helps individuals improve their emotional, personal, and career lives with a well-rounded clinical approach. Steve also enjoys helping couples with relationship counseling and individuals struggling with grief, anxiety, or trauma.
---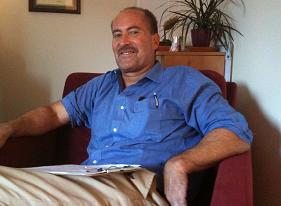 Russell Wolf, LMHC
Licensed Mental Health Counselor #1497 MA
Russell Wolf is an artist and athlete at heart. Russell recieved a Bachelors in Psychology from Yale College, and a Masters of Education from Harvard Graduate School of Education (focusing on group, community, and organizational consultation).
While Russell helps a variety of clients, he has particular interest in helping couples in conflict, guiding clients through life and career issues, helping clients with depression and anxiety, counseling children, providing family therapy, running therapy groups, and consulting with organizations around team building.
---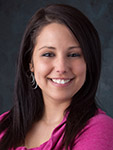 Ayala Hamami, LICSW
Ayala Hamami is a licensed clinical social worker in the state of Massachusetts. She earned her bachelor's degree in psychology from Brandeis University and graduated with a master's in social work from Boston College. Ayala works with teens, young adults, and adults experiencing challenges with managing depression, anxiety, trauma, relationship issues, and difficulties adapting to changes associated with major life transitions. Ayala's therapeutic style is one in which she hears the voice of the clientele she serves, uncovers presenting issues, and provides feedback and coaching in order to help her clients gain insights and skills to manage emotions and behaviors, facilitate personal growth and make positive life changes.
Ayala's expertise, skills, and enthusiasm for helping couples, families, and those experiencing relationship challenges shows from the moment you meet this caring mental health and wellness professional. She helps individuals and couples remove the emotional blocks that stand in the way of achieving their goals and creating opportunities for them to develop practical tools to make healthy relational and personal life shifts.
Whether working with couples, families or individuals, Ayala is a passionate professional who helps clients identify concrete treatment objectives and achieve their desired treatment goals and outcomes, while providing a safe space for the therapeutic process to be experienced.
Ayala works with various individuals including:
Depression
Anxiety
PTSD
ADHD
Relationships
College Transition
Career/Work stress
Personal Growth & Wellness
Life Changes/Adjustment Related Issues (i.e., relocation, illness, break ups, etc)
and more…
---
Dr. Lynn Chosiad, LP
Licensed Psychologist #9193 MA
Lynn Chosiad is a licensed psychologist in the Commonwealth of Massachusetts. She received her doctorate in Clinical Psychology from the California School of Professional Psychology. Dr. Chosiad has had varied clinical experiences working with diverse populations in many different settings.
In addition to working with clients who struggle with disordered eating and other weight and body image disturbances, Dr. Chosiad has extensive experience treating anxiety, depression and other mood disorders, relational issues, grief/loss, trauma, and family, career, and educational issues.
---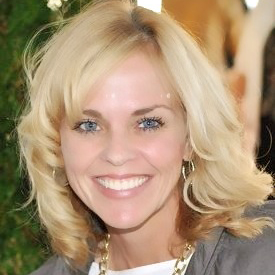 Kathleen Liakos, LICSW
Kathleen Liakos earned a bachelor's degree in social rehabilitation from Assumption College and a master's in social work from Salem State College.
With more than twenty years in the helping field, Kathleen has developed a niche for working with adults and adolescents who struggle with mental illness and substance abuse.
Her experience includes school-based mental health, substance abuse, adult, family, relationships and autism spectrum disorders. For the last 14 years, she has served as a school clinician, dealing with a variety of issues with adolescents, including, PTSD, developmental delays and anxiety. Her ideal client is a motivated, insightful person willing to look at issues and problems from different views.
With her more than two decades of experience working with people who have chemical dependencies and alcoholism, she has gained extensive knowledge for and familiarity with treating mental illness — especially anxiety and depression.
Kathleen believes everyone can change and everyone deserves to feel better."
---
Connect with a Cambridge Counselor today at 617-395-5806, to set up your first session and start the process to change.