Christian Counseling in Cambridge, MA—Christian Counselors and Therapists
While it might be difficult to admit, there are instances in which sustaining one's strong Christian values is challenging. If you're being honest with yourself, you can probably admit this to be true, but it's still perplexing, nonetheless. I mean, think about it: You devote so much time and energy into building a resilient relationship with God, as well as strong relationships with your loved ones, but sometimes that means moving your personal needs to the wayside. Life becomes so busy, so demanding that you forget to dedicate this important time to your faith.
While other worldviews lead us to sit in the midst of life's joys, foreseeing the coming sorrows, Christianity empowers its people  to sit in the midst of this world's sorrows, tasting the coming joy. –Timothy Keller
We are happy to offer Christian Counseling here at Thriveworks Cambridge, MA. Christian counseling is designed to help those of the Christian faith lean into their relationship with God during difficult times. It is meant to bring these individuals closer to their faith. And it is meant to help them work through their presenting challenges, whether one's challenge is a conflict with a loved one, stress at their job, depression symptoms, anxious thoughts, or something else entirely.
Reaching out for help is the courageous first step in getting to a happy, healthy, and successful place in your life. The Thriveworks Cambridge Christian Counselors would be overjoyed to guide and support you in Christian Counseling. Just call us at (617) 395-5806 to schedule an appointment.
Could I Benefit from Talking to a Christian Counselor?
We'll be honest: It's normal to feel a little nervous about starting counseling. But hopefully you can find comfort in the fact that your counselor shares in your Christian faith. In addition, it's important to know that the counselors, therapists, life coaches, and psychologists at Thriveworks Cambridge would never judge you. They are instead here to help you work through your challenges. And they are always on your side.
At Thriveworks Cambridge Counseling, your Christian Counselor is able to help you in virtually every area of your life! As we touched on above, they can help you work through conflicts with your loved ones, job stress, symptoms of a mental illness, and other problems too. You can talk to your Christian Counselor about anything you think you could use their help with. Here's a more comprehensive list:
Conflicts with friends and family
Symptoms of depression, anxiety, or another mental illness
The loss of a loved one
Career stress or lack of success
Major life changes or transitions
Addiction and substance use disorder
If you aren't struggling with one of the above challenges, don't worry. As we said before, you can talk to your Thriveworks Cambridge Counselor about anything that might be bothering you. These professionals are uniquely qualified to help with a range of problems, equipped with knowledge, skills, experience, and training.
How Is Christian Counseling Effective?
Christian Counseling at Thriveworks Cambridge, MA utilizes a combination of science-backed counseling techniques and teachings from Christianity. This combination proves to help many individuals find the answers they're looking for, as their Christian counselors guide them through their problems and back to God, all at the same time.
Starting a relationship with a Christian Counselor who has professional skills and experience as well as a devout Christian faith can help you to achieve new heights. Once they get to know you and what you're going through, they will design a treatment plan just for you. Their goal will be to help you find healing, hope, growth—whatever it is your life is lacking.
Schedule Christian Counseling at Thriveworks Cambridge, MA
Scheduling Christian Counseling at Thriveworks Cambridge has never been easier. You can call our office to set up your first session at (617) 395-5806, or you can schedule right from this page. Either way, our Christian Counselors are happy to help you, onsite or online. If you'd prefer to work with your counselor in online counseling, that's totally okay by us. Keep in mind that with both in-person and online counseling, we have flexible session times available including in the evenings and on the weekends.
If you think you could benefit from working with a Christian Counselor, we hope that we will hear from you soon, as we would love to help you make important improvements in your life.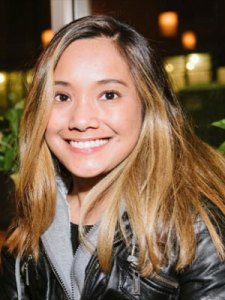 Accepting:
Aetna
BCBS of MA
Beacon Health Options
Cigna
ComPsych
Humana
Magellan
Medicare
Multiplan
Tricare
Tufts
United Healthcare
Self Pay Rate: $99
Alicia Ziegler, LICSW
Hello. I am a licensed independent clinical social worker in the Greater Boston area. I received my B.A. in Society and Health in 2008 from Simmons University. After graduating from undergrad, I worked in retail for two years while looking for opportunities to volunteer with different non-profit organizations in Boston. I was accepted into the Clinical Social Work program in Fall 2010. I graduated from Simmons University with my MSW in 2012. I am someone who is passionate in learning more about how the effects of trauma, institutionalized racism, violence, poverty, sexism, sex work, transphobia, and homophobia impact an individual's or group of individuals access to healthcare, mental health care, housing, employment, and other services. I have experience working with a variety of individuals experiencing challenges with unemployment, trauma, addiction, mental health, violence including intimate partner violence, gun violence, and gang violence. My approaches to individual therapy include, but are not limited to the following: Harm Reduction, Trauma-Informed, Solution Focused Therapy, and Cognitive Behavioral Therapy. I come from the belief that individuals do not exist in a vacuum; there are systems in place that act upon individuals and navigating these systems can be incredibly intimidating and challenging. My goal as a clinician is to be able to provide clients the space, tools, and peace they need to process difficult emotions and life transitions.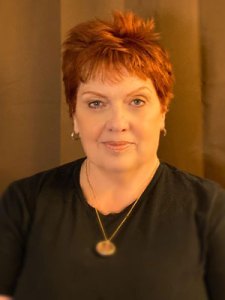 Accepting:
Aetna
BCBS of MA
Beacon Health Options
Cigna
Humana
Magellan
Multiplan
Tricare
Tufts
United Healthcare
Self Pay Rate: $99
Catherine Lambert, LMHC
Mark Twain said "The two most important days of our lives are the day we are born and the day we find out why." My personal philosophy is similar in that I firmly believe all persons have purpose; just finding it and living it can be overwhelming .. but it is there.
I am a Licensed Mental Health Counselor for the state of Massachusetts, and I love my job! I began this journey in NYC where I received my undergraduate from Queens College in Psychology. My husband and I moved to New Hampshire and I received my M.Ed. from UNH in Educational Counseling. I continued with an MS from GCU in Substance Abuse Counseling and rounded off with my CAGS from Rivier University in Clinical Counseling.
My background is so diverse that I doubt there is a population, setting or disorder that I haven't successfully engaged in, though trauma and addiction are my specialties. The populations I most align with are children and adults/older adults; especially women. My therapeutic approach is a holistic, client-centered one including psychodynamic principles, CBT and DBT. For children, and sometimes adults, I enjoy the use of sandtray and traditional play therapies.
We're still looking for the best providers to join our team at Cambridge (929).
In the meantime, find another Thriveworks office near you.
Find a Counselor