Indeed, mental health professionals employ various therapies to make their clients feel whole again and they help them find the best treatments that work for them individually. As an illustration, there are numerous techniques that they utilize, but they may comprise of: empathy, active listening, reflection, and helpful communication skills. Eventually, therapy can navigate patients who are seeking counseling towards living a more accomplished, happier, and successful life. Without a doubt, therapy has long been considered extremely valuable to patients seeking mental healthcare. On the other hand, medication has been proven to be particularly effective in mental healthcare treatment and there are countless benefits from taking medication combined with therapy for patients who have been diagnosed with a mental health illness. In these circumstances, medication management can be a vital component to patients who are needing help finding the right treatment and/or balance that works for them.
The nurse practitioners at Thriveworks Woodstock help clients find the medication that is appropriate for them, whether it is a mood stabilizer, an antidepressant, or another. At Thriveworks Woodstock, we make it easy for our clients to receive care from both a licensed therapist and a psychiatric nurse practitioner.  In this manner, the high-quality patient care that we deliver is synchronized, and our clients have an all-inclusive means to meet many of their mental health requirements at one place.  Truly, at our clinic, we eliminate the need to go one place for medication and another place for therapy.
Who Can Benefit from Medication Management?
Many mistakenly presume that only the most serious cases of mental health illnesses call for medication. Unfortunately, this is not the case. In actuality, many people with various mental health conditions can benefit from medication therapy. More specifically, patients suffering with depression, bipolar disorder, anxiety, and insomnia (just to name a few) may all benefit from medication therapy. If you have been diagnosed with a mental health illness, then it is important for you to seek proper treatment. On the other hand, if you have been facing symptoms of a mental health condition and are not aware of what it is, then it is important for you to see a mental health professional and receive a diagnosis. In either event, a nurse practitioner at Thriveworks Woodstock can help you. Truly, they can treat your condition, offer diagnosis, and even help you better understand your symptoms.
Why Is It So Important to Understand Your Medication?
Why is it essential for you to understand your medication, from its dosage to its effects? First, because triumph of your treatment relies on you using your medication correctly. Next, adjusting your dosage, whether increasing or decreasing, can make your situation worse, as doing so can have some hazardous consequences on your health. Therefore, if you do meet with a nurse practitioner about receiving prescription medication, make sure you are able to:
Disclose all medications you are already taking
Discuss any allergies or issues you have had with past medications
Understand precisely how much of a prescribed medication you should be taking and at what time intervals
Continue to take your medication exactly as prescribed to you
Call your provider if you have any concerns or encounter any problems with your medication(s)
Meeting with a Nurse Practitioner
At Thriveworks Woodstock, we firmly believe that anyone can find merit in using mental health services at our clinic. Whether you are grappling with a mental health illness such as those abovementioned, you need a self-confidence improvement, you are sinking in grief, or you need some career counseling, a Thriveworks Woodstock mental health professional can help you. Certainly, all of us live distinctive lives and we all can flourish, nevertheless. To say the least, working with a Thriveworks Woodstock nurse practitioner can help you achieve that balance you are pursuing.
If you need to meet with someone about monitoring, prescribing, or changing your psychiatric medication, then trust Thriveworks Woodstock for all your mental healthcare needs. Our nurse practitioners can offer invaluable support and they are:
Patient-centered
Caring and compassionate
Highly trained and experienced
Board-certified in psychiatry
See a Nurse Practitioner at Thriveworks Woodstock Today!
It is very easy to experience anxiousness to make that call and schedule an appointment and we completely understand what it feels like. On the flip side, we also understand how valuable mental healthcare treatment can be and we feel that by you taking that first step towards help is very commendable. If you are still on the fence, here are a few things to consider with our practice:
A scheduling professional will answer the phone and help you schedule your appointment today. You will not be required to leave a voicemail or listen to an automated voice system.
We have accommodating hours available to meet your busy schedule. If you cannot make a daytime or even a weekday appointment, you can schedule an evening or a weekend appointment!
You may possibly be able to meet with your nurse practitioner within 24 hours of the time your call is placed. New clients often see their provider the very same week.
If you are prepared to schedule an appointment today, then please call us at (770) 284-9092 and we will get you on our schedule immediately. The nurse practitioners at Thriveworks Woodstock are delighted to meet you and are ready to get you back to the life that you deserve.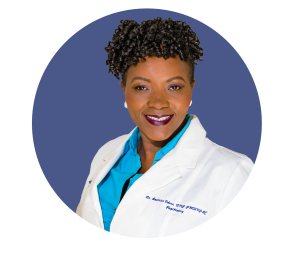 Accepting:
Aetna
Anthem and BlueCross BlueShield
Cigna
Magellan
Humana
Optum
Sonder Health Plans
Tri-Care East
United Behavioral Health
Dr. Beatrice Odero, PMHNP-BC
Beatrice Odero, DNP, PMHNP-BC, is a Board-Certified Psychiatric Mental Health Nurse Practitioner (PMHNP-BC). She attained her Doctor of Nursing Practice (DNP) degree from the University of South Alabama. Dr. Odero has vast experience treating patients ages 12 and up with various mental health disorders, including anxiety, depression, bipolar, schizophrenia, schizoaffective disorder, PTSD, and ADHD.
Dr. Odero has over 14 + years of healthcare experience working with different populations, including children, adolescents, and adults in inpatient hospital and outpatient settings. Her expertise includes diagnosing and treating psychiatric illness, incorporating brief psychotherapy and pharmacotherapy treatment interventions. Dr. Odero's approach to treatment centers on viewing the patient as a whole and developing a patient-centered treatment plan solely fit for that person. Additionally, she engages the patient and their family in shared-decision making to create the best treatment option based on evidence-based treatment modalities.
In addition to proper diagnosis and individualized treatment approach, Dr. Odero also uses her non-judgemental attitude when assessing the patient. Also, she offers a comfortable environment where patients feel free to discuss. Dr. Odero's goal is to alleviate symptoms and help the patients improve their quality of life.
Areas of Expertise include but are not limited to:
ADD/ADHD
Anxiety Disorder(s)
Bipolar/ Mood Disorder(s)
Depression Disorder (s)
Grief and Loss
Insomnia
Personality Disorder
Psychotic Disorders including Delusional Disorder, Schizophrenia Disorder, and Schizoaffective Disorders
PTSD
Stress Management
Smoking Cessation
Trauma Responsive Treatment
Populations Served
Children and Adolescents
Adults
Geriatric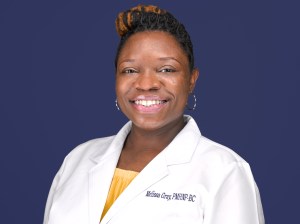 Accepting:
Aetna
Anthem BlueCross BlueShield
Cigna
Humana
Magellan
Medicare
Optum
Sonder Health Plans
Tri-Care East
United Behavioral Health
Melissa Gray, PMHNP-BC
Melissa Gray is a Board Certified, Psychiatric Mental Health Nurse Practitioner (PMHNP-BC) treating client's across the Full Lifespan. Her education and clinical training focused on treatment and prevention of Mental, Emotional and Behavioral health disorders.
"I have adopted a holistic and innovative approach to evaluation, diagnosing and developing treatment plan to include medication management in a wide range of mental and behavioral health disorders. I believe that though various forms of psychotherapy, medications and/or psychosocial interventions every person can achieve safer, better, optimal mental health".
She has extensive training in both hospital and outpatient clinical setting, specializing in acute stabilization of prominent mental and behavioral health disorders to include put not limited to ADD/ADHD, Depressive disorders, Anxiety disorders, Mood disorders, Psychotic disorders, PTSD and Cognitive disorders (Dementia) with or without behavioral disturbance.
Melissa is dedicated to serving and helping those most in need. Her clinical focus is on teaching patients about maintaining a balance for optimal mental health. She recognizes that their mental health is just as important as their physical health. Melissa is dedicated to providing the highest level of personalized, evidence based, and compassionate care to psychiatric patients throughout the great state of Georgia. Her approach is patient centered, she will listen to you and your needs and together will develop a plan to facilitate you being the best you!
Areas of Expertise include but not limited to:
ADD/ADHD
Anxiety Disorder (s)
Bipolar/Mood Disorder(s)
Depressive Disorder(s)
PTSD
Schizophrenia
Schizoaffective Disorder
Psychotic Disorder
Personality Disorder
Eating Disorder
Grief and Loss
Stress Management
Mood Disorders
Smoking Cessation
Populations Served
Adolescents
Adults
Geriatric