Meet our Counselors
---
Anne Turley, RN, PMHNP
Philosophy of Care
Anne Turley is a Psychiatric Mental Health Nurse Practitioner in practice since 2014. She is well-versed in treating a wide range of diagnoses in patients aged 6-65. Anne is comfortable reaching outside traditional practice settings to care for patients and has embraced telemedicine as the key access to care advancement of the decade. Anne's specialty areas include teenagers, autism spectrum disorder, mood disorders, obsessive-compulsive disorder, treatment-resistant anxiety disorders, and multi-diagnosis cases.
Anne completed her Masters of Nursing Practice at the Massachusetts General Hospital Institute of Health Professions in Boston and is licensed to practice in Massachusetts. She has worked in private practice, community mental health, therapy schools, and residential treatment settings. Anne integrates principles of motivational interviewing, cognitive behavioral therapy (CBT), and dialectical behavioral therapy (DBT) into her psychopharmacological treatment sessions. Anne seeks to embrace the full individuality of her patients; she applies medical knowledge in the context of each person's unique personality, strengths and barriers, and stage of life. She is a dedicated evidence-based practitioner, remaining up to date on psychopharmacology and therapy advances by attending conferences and trainings regularly and continually reading the evidence base.
Anne is also a dedicated teacher; she guest lectures at her alma mater and precepts nurse practitioner students on a regular basis. Anne operates from a place of empathy and acceptance in her practice. She addresses her patients with caring honesty and a persistent focus on progressing towards treatment goals. She strives in sessions to help patients understand their mental health both medically and emotionally and to continually discuss the benefits and risks of psychopharmacology interventions. Anne looks forward to meeting you and becoming a part of your journey.
Education
MGH Institute of Health Professions
Masters of Nursing
Specialties
Ages 14+ medication management

Autism Spectrum Disorder

Mood disorders

Obsessive Compulsive Disorder

Treatment resistant anxiety disorders

Multi-diagnosis cases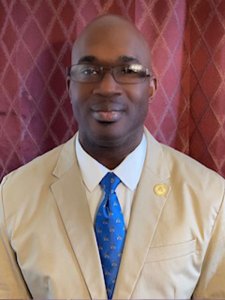 Self Pay Rate: $119
Martin Hill Sr., Ph.D., LMHC
Philosophy of Care
Martin F. Hill, Sr., PhD, is a Licensed Mental Health Counselor (LMHC) who has over 25 years of clinical experience and 15 years of teaching experience at the undergraduate and graduate levels. Dr. Hill is experienced in addressing multicultural and LGBTQIA+ issues. He is flexible, encouraging, optimistic, and focused on improving overall wellbeing of each client.
Dr. Hill completed his Bachelor of Arts (BA) in Psychology at Indiana University-Bloomington. He completed both his Master of Arts (MA) in Counseling and his Doctor of Philosophy (PhD) in Counseling Psychology at Michigan State University. Dr. Hill is a native of Detroit, MI.
Dr. Hill is very engaging with clients in establishing a strong therapeutic relationship. He uses cognitive behavioral techniques centered on addressing emotional concerns, developing solutions using evidenced-backed techniques, and promoting client-centered approaches.
Education
Michigan State University
Master's in Counseling
Doctorate of Philosophy in Counseling Psychology
Specialties
Family Therapy
Trauma/ PTSD
Grief
Anger Management
Depression
Cognitive Behavioral Therapy
LGBTQIA+
Carolyne Mburu-Gerena, PMHNP-BC
Philosophy of Care
Carolyne Mburu-Gerena is a board certified psychiatric and mental health nurse practitioner in the state of Massachusetts who has over 14 years' experience working as a registered nurse with adolescents and adults in hospice, home health, emergency room, and psychiatric settings seeking help with medical comorbidities, end of life care, depression, anxiety, bipolar disorder, schizophrenia, trauma, and other mood disorders. She completed her Associate's Degree in Nursing at Becker College, her Bachelor's Degree in Nursing at Framingham State University, and received her Master of Science in Nursing from Walden University.  
Carolyne  utilizes compassionate, competent, empathetic, and optimal holistic care to the best of her ability when providing patient-centered care. These values and beliefs are accompanied by trustworthiness and respect as she continues to provide care to her patients, family, and the community for improved clinical outcomes and overall well-being.  
Carolyne strives to provide evidence-based treatment with a focus on understanding your concerns, tapping into your protective factors, educating you on a healthier lifestyle, and working collaboratively with you and other pertinent healthcare professionals to help you meet your goals and promote best practice
Education
Walden University
Master of Science in Nursing
Specialties
Depression

Anxiety

Schizophrenia

Bipolar Disorder

ADHD

Stress management

Self esteem

Trauma

Grief & Loss
Fortunate Munhutu, APRN, PMHNP
Philosophy of Care 
Fortunate provides psychiatric evaluations and medication management with special attention to individual needs, including attention to each patient's personal history, his or her specific context, stressful or traumatic life experiences or circumstances, each patient's particular concerns about, or fears of medications, all of which she approaches with patience, warmth, understanding, and helpful explanations that facilitate treatment and the patient's sense of comfort and trust. She is flexible and integrative in her approach in order to meet the needs and desired outcomes of each individual. Fortunate is enthusiastic to apply her experience and compassion with clients as they begin to address issues that will help them to improve their quality of life and attain a sense of fulfillment. Her primary focuses are providing honest communication with her patients and quality resources for all those involved.
Prior to becoming a psychiatric nurse practitioner, Fortunate worked as a psychiatric nurse case manager both in home care and in long-term care facilities in the state of Massachusetts. Her practice philosophy emanates from her nursing background that emphasizes providing safe, compassionate, and empathetic patient-centered care. She strongly believes in a holistic approach to promote mental health and well-being, and she takes pride in delivering the best evidence based psychiatric care that is individualized to the needs of each patient.
Education
Walden University School of Nursing and Health Science
Master of Science in Nursing
Specialties 
Mood Disorders

Depression

Anxiety
Eating Disorders
Post-traumatic stress disorder (PTSD)
Personality disorder
Addictions disorders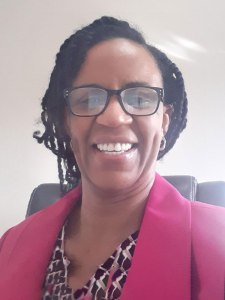 Self Pay Rate: $119
Grace Adlam, LMHC
Philosophy of Care
Grace Adlam is a Licensed Mental Health Counselor (LMHC) who works with adolescents, college students, and adults. Grace has 7 years of experience in a variety of settings, including outpatient clinics, hospitals, rehabilitation facilities, home-based care, and nursing homes. She has a strong background in her services with children and families based on years of experience providing in-home therapy and home-visits. Grace collaborates with physicians and other allied health professionals as needed to assist clients in reaching their goals.
Grace's approach to therapy is fortified by respect, collaboration, and finding solutions. She works to build a therapeutic relationship with clients based on trust, collaboration, and authenticity. Grace offers a culturally competent approach to treatment, providing a warm and welcoming space for clients to be themselves and be heard regardless of race, religion, gender identity, and sexual orientation.
Grace works to be actively involved and supportive with her clients and utilizes a combination of modalities, including internal family systems (IFS), cognitive behavioral therapy (CBT), mindfulness, and solution focused therapy.
Education
Avila University
Master's in Counseling Psychology
Specialties
Anxiety
Depression
Personality Disorders
Trauma & Post-Traumatic Stress Disorder
Adoption / Foster Care
Anger Management
Jill Ginisi, PMHNP
Philosophy of Care 
Jill Ginisi is a psychiatric nurse practitioner in the state of Massachusetts. Jill has a diverse background  spending several years as a registered nurse floating to different specialties advancing her knowledge.  Jill spent her last 3 years as a psychiatric nurse where her passion resides prior to obtaining her Master  
of Science in Nursing with a specialty in psychiatry from Regis College. As a psychiatric nurse  practitioner, Jill will provide clinical assessment and therapeutic care to adults who are seeking help with  their mental health.  
Jill can assess, diagnose, and treat mental health needs of patients. Jill believes developing a trusting,  therapeutic relationship with strong communication is the key to success. Jill likes to view the individual as a whole and understands each person is different and can have unique needs. Although, medication  management is Jill's specialty, that is just "a piece to the puzzle" as she feels being self-aware of the  matter and incorporating different techniques can be beneficial. The overall well-being of someone's  mental health should be treated no different than a medical diagnosis.  
Jill seeks to establish a professional yet caring relationship with you to help identity your needs, educate  and incorporate you into your goals with a treatment plan to help you achieve the desired outcome. Jill  believes living a good quality and meaningful life is a significant priority. 
Education
Regis College
Master's of Science in Nursing with a specialty in Psychiatry
Specialties
18+ Medication Management
Margaret Oloyede, PMHNP
Philosophy of Care
Margaret Oloyede is a Psychiatric Mental Health Nurse Practioner with 8 years of experience treating adults who are struggling to cope with depression, bipolar disorder, anxiety disorders, ADHD, and eating disorders.
Margaret received her Master's of Science from Regis College—Massachusetts. Her past experience includes having provided inpatient care, as well as having worked in outpatient settings, offering psychiatric care to patients who have complex or chronic illnesses.
Work with Margaret to start prioritizing your mental health—she'll offer expert guidance and support as you both address the difficult situations or mental health conditions that are causing your emotional pain. Margaret's goal is to help stabilize your mental health while also increasing your physical activity, self-reassurance, and coping skills through quality psychiatric care.
Education
Regis college Massachusetts
Master of Science in Nursing
Specialties
Medication Management

Anxiety

ADHD

Eating Disorders

Obsessive-Compulsive (OCD)

Oppositional Defiance

Sleep or Insomnia

Trauma and PTSD

Depression

Bipolar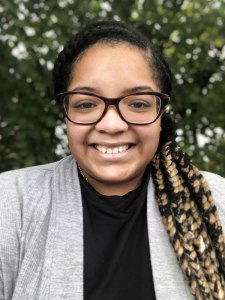 Self Pay Rate: $119
Marquetta Monroe, Resident in Counseling
Philosophy of Care
Marquetta Monroe is a Licensed Therapist in the state of Massachusetts with over 5 years of professional experience. She specializes in working with adult individuals and groups who are seeking assistance coping with anxiety, depression, trauma, loss and grief, life transitions, alcohol/drug dependency, and ex-offenders reintegrating back into society.
Marquetta has completed her Bachelor of Science in Psychology from Xavier University in Cincinnati, OH, and has received her Master's degree in Clinical Mental Health Counseling from William James College in Newton, MA. Marquetta utilizes person-centered, cognitive behavioral (CBT), and solutions-focused approaches while recognizing the needs of her clients. She remains flexible in providing the best care to meet the needs of her clients.
Marquetta believes in establishing a positive therapeutic relationship with you in an effort to meet your treatment needs and goals. Marquetta recognizes the barriers to seeking a therapist. She recognizes what a privilege it is to help you improve your mental health and live a more fulfilling life.
Education
William James College
Master's in Clinical Mental Health Counseling
Specialties
Anxiety

 Depression

Trauma

 Grief and Loss

Alcohol Use/Drug Dependency

 Life Transitions

Ex-Offender Reintegration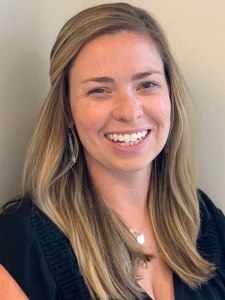 Self Pay Rate: $119
Mary Barber Bussiere, LICSW
Philosophy of Care 
Mary Barber Bussiere is a Licensed Independent Clinical Social Worker. Mary has extensive experience working with people living with grief/loss, navigating life transitions, experiencing eating disorders, and body image concerns. Mary also has experience supporting parents in the transition to parenthood including pregnancy and postpartum.  While Mary has worked with individuals across the lifespan her expertise is young adults and women.
Mary obtained her Bachelor's degree in Nutrition from Boston University and her Master's in Social Work from Simmons University. She has worked with individuals in a variety of settings including schools and outpatient and inpatient hospital settings. Mary has a conversational style in therapy. She knows that coming to therapy can feel out of your comfort zone and strives to make you feel at ease from the very beginning. Mary utilizes various techniques in therapy based on a client's goals and identified needs including solution-focused, trauma-informed, cognitive-behavioral, narrative, and mindfulness-based techniques.
Mary believes that therapy is for everyone. She seeks to create a safe, welcoming space for clients searching for an environment to share their unique life stories. She knows that people are incredibly resilient and wants to support clients in realizing their full capacity. Mary will support you to learn about yourself, heal from the past/present, and grow into your best self.
Education
Simmons University
Master of Social Work 
Specialties 
Grief/Bereavement

Life Transitions 

Eating Disorders 

Body Image

Parenting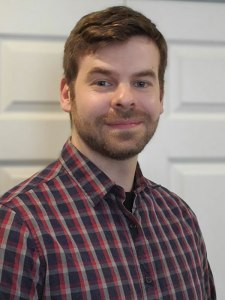 Self Pay Rate: $119
Michael Guerra, LMHC
Philosophy of Care
Michael Guerra is a Licensed Mental Health Counselor in the state of Massachusetts with 9 years of experience working in the mental health field. Mike has in-depth experience working with a variety of needs including interpersonal effectiveness, trauma, depression, anxiety, anger, grief, behavioral change, and relational conflict.
Mike completed his Bachelor of Arts in Psychology at Eastern University and his Master of Arts in Clinical Mental Health Counseling and William James College. Mike uses an approach with the belief that the human mind, like the body, is always pursuing health. He uses solution-focused, cognitive-behavioral, dialectical behavioral, and attachment regulation competency-based interventions during therapy to aid in the creation of a caring, calm, and welcoming environment geared to flexibly pursue mental wellness.
Mike knows that the mind is always working hard and sometimes that takes slowing down and good humor, in addition to textbook interventions and skills building, in order to achieve the goals you will develop together.
Education
William James College
MA Clinical Mental Health Counseling, LMHC
Specialities
Trauma
Depression
Anxiety
Interpersonal effectiveness
Anger
Grief
Relational Conflict
Behavioral change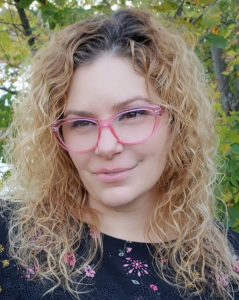 Self Pay Rate: $119
Pinelopi Dovinos, LICSW
Pinelopi Dovinos is a psychotherapist with a Master's Degree in Social Work and Certification in Gender and sexuality (queer studies) & women's studies from Florida Atlantic University. She is licensed as an Independent Clinical Social Worker (LICSW) in Massachusetts. Pinelopi views the therapeutic environment as a place where the utmost care should be taken to create a culturally sensitive and non-judgmental safe space.
She has extensive experience working with adults struggling with addiction disorders, depression, anxiety, trauma-related issues, PTSD, gender identity, HIV+, LGBTQ+ , low-self esteem, self image, stress management, anger management, couples, bi-polar disorder, coping with life/age transitions, and more. Pinelopi prides herself in using only evidenced based practices; working collaboratively with clients to set measurable and achievable goals.
David Martino, NP
Philosophy of Care
David Martino is a Psychiatric Nurse Practitioner who has provided direct care to patients age 12 years and older for the past 8 years. David has extensive clinical experience in diagnosis and medication management, including complex cases with multiple overlapping psychiatric diagnoses, dual diagnosis, and co-occurring medical problems.
David completed his Bachelor of Arts (BA) in English at Regis College, his Master of Theological Studies at the University of Notre Dame, and his Master of Science in Nursing (MSN) at Boston College. David's broad educational background helps him to recognize how psychosocial factors, including trauma, affect a person's condition, and the importance of ongoing evaluation of the appropriateness of pharmacotherapy.
In session, David makes a point to explore various treatment options, including referral to professionals in other areas of expertise. He is committed to helping you meet your goals, not only the ones established at the beginning of treatment but also other goals that you may add as you progress. It is so rewarding to see you thrive!
Specialties
Anxiety

Depression

Mood/Bipolar Disorder

Trauma and PTSD

Pervasive Developmental Disorder (Autism Spectrum Disorder, Asperger's)

Co-occurring medical problems 

LGBTQ, gender identity (transgender, nonbinary, genderqueer)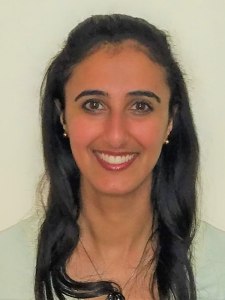 Self Pay Rate: $119
Iriny Boules, LMHC
Have you been finding yourself feeling stressed or overwhelmed? Perhaps you have been feeling sad more days than not recently. Maybe you have started to notice that there are pieces of your past that you need to make peace with, or even that your children are having problems with school, peers or emotions. Whether you are having a specific problem you want to work toward solving or just know you would feel better after talking through struggles, changes and challenges, Iriny is here for you.
Iriny works with children, adolescents, adults, couples and families. She has worked in a variety of settings including schools, substance abuse facilities, and psychiatric hospitals. She tailors her approach to your specific needs and seeks your feedback to ensure that you are getting what you want and what you need out of therapy.
Let's face it - life can be difficult! You do not have to go through it feeling alone or hopeless. Solutions may not come today, but they can start as soon as you reach out. You and Iriny can work together to make correlations between thoughts, emotions and behaviors and create lasting solutions that address the root causes of your struggles.
Specialties:
Depression
Anxiety
Substance Abuse
Child & Adolescent
Self Esteem
Trauma
Coping skills
Grief and Loss
Relationships
Life Transitions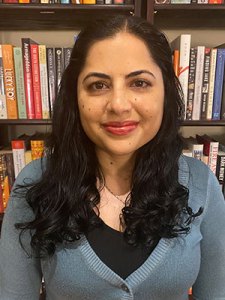 Self Pay Rate: $119
Kajal Gehi, LICSW
Philosophy of Care
Kajal Gehi is a Licensed Independent Clinical Social Worker (LICSW) with over 15 years of experience working in the field of psychiatry, and providing psychotherapy to adults and geriatric clients who struggle with mental illness and overall life challenges and stressors.
Kajal completed her Bachelor of Arts (BA) in Anthropology at Trinity College and her Master of Social Work (MSW) at Hunter College-CUNY. She is extremely dedicated to this field and enjoys helping people manage their symptoms and improve their daily functioning and interpersonal relationships. Kajal is goal-driven and has a firm belief in the healing power of psychotherapy.
Kajal has trained in cognitive behavioral therapy (CBT), mindfulness, strength-based therapy, and motivational interviewing. She has a solid understanding of the efficacy and potential side effects of psychiatric medications. Kajal strives to collaborate with her clients towards building on their strengths and achieving their goals, so that they can live the lives that they desire!
Education
Master of Social Work
Hunter College- CUNY
Specialties
Bipolar Disorder
Adjustment Disorder
Grief and Loss
Depression
Anxiety
Schizophrenia
Schizoaffective Disorder
Posttraumatic Stress Disorder
Panic Disorder
Attention-Deficit/Hyperactivity Disorder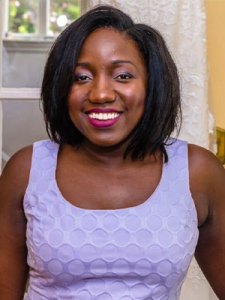 Self Pay Rate: $119
Annette Nazziwa, LICSW
I love working with adults on how to improve family functioning with their children and other family members. I am experienced and certified in family centered treatment. I have worked in the field, gone into people's homes to address the challenges first hand and have been their during times of difficult conversations. During these times, we have addressed enmeshment, boundaries, support, scape-goating among many things. I believe that therapy is a relationship and one has to "join" with the client so as for one to reflect within themselves and make the much needed changes.
I have worked with children, families and the legal system. Through this, I have been exposed to a wide variety to different stressors that clients experience. While working with the clients, I use a humanistic, person-centered, and collaborative approach to therapy that guided clients to discover the power within themselves leading to desired changes.
I have lived experience of what a dysfunctional family looks like and how to conquer growing up in one or living in it every day. I also specialize in acculturation issues with first/second generation immigrants as well as other cross-cultural issues.
Doug Crook, RN, PMHNP-BC
Philosophy of Care
Doug Crook is a board-certified Psychiatric Mental Health Nurse Practitioner in the state of Massachusetts.  He has nearly 20 years of experience working in the mental health field in various roles including mental health counselor and registered nurse.  He has held clinical and management positions.  He has primarily worked on inpatient psychiatric units—with both adults and children.  He received his Bachelor of Science in Nursing from Salem State College and recently his Master of Science in Nursing and Doctor of Nursing Practice at Regis College.  His doctoral research was focused on providing behavioral health education to nurses caring for pediatric patients with behavioral health needs on non-psychiatric, inpatient units.
Doug understands the profound effects that challenges with mental health can have and the importance of addressing these challenges appropriately.  He values a collaborative relationship with his clients and working together on a plan of care that is reasonable and effective.
Doug aims to create a safe, non-judgmental space to develop this close working relationship with his clients, so that he can support their journey towards achieving personal goals and mental wellness.
Education
Regis College
Master of Science in Nursing and Doctor of Nursing Practice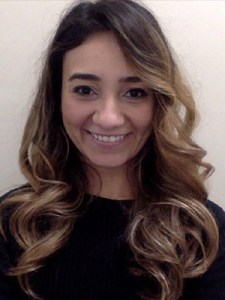 Self Pay Rate: $119
Kristen Gonzalez, LMHC
Kristen Gonzalez is a Licensed Mental Health Counselor (LMHC) who specializes in treating anxiety, depression, trauma, adjustment/life transitions, relationship issues, and stress in adults. Kristen has 6 years of experience working with individuals from different ethnic and socioeconomic backgrounds. She completed her master's degree in Counseling Psychology at Boston College.
Kristen understands that everyone's life experiences are unique, therefore she utilizes a warm, nonjudgmental, and supportive approach to meet her clients where they are and to deeply understand her clients' life experiences and backgrounds. Her therapeutic approach is integrative, incorporating psychodynamic therapy to explore clients' past experiences and their influence on present behaviors, as well as cognitive behavioral therapy (CBT) to change maladaptive patterns of thinking that may impact everyday functioning. Kristen collaboratively works together with her clients to explore the root of their presenting concerns; to enhance their self-awareness and personal growth; and to develop skills and techniques to alleviate their symptoms.
Grace Ngumi, PMHNP-BC
Philosophy of Care
**Grace Ngumi offers psychiatric medication management
Grace Ngumi is a board-certified Psychiatric Mental Health Nurse Practitioner (PMHNP-BC) licensed in Massachusetts. She has over 15 years of experience working as a nurse in various nursing specialties and in particular mental health and dual diagnosis settings. As an NP she has worked with patients seeking help with depression, anxiety, adjustment disorders, and bipolar disorders.
Grace completed her Bachelor of Science in Nursing from Curry College in Milton, MA, and received her Master of Science in Nursing from Walden University. Grace utilizes her past experience, education, and clinical expertise to provide holistic care and ethical care that is compassionate while maintaining a healing environment.
Grace seeks to collaborate with her patient and other health care providers in order to ensure that the care she provides is holistic and is centered on the patient's wellbeing.
Education 
Walden University
Master's in Nursing
Specialities
Depression

Anxiety

Self esteem

Adjustment disorders

ADHD

Bipolar

Grief & Loss