Christian Counseling Help in Waltham, MA—Christian Counselors
Andrew has been dedicated to his Christian faith since he was a young boy. He'd attend church each and every Sunday with his parents; he volunteered to help at Bible School throughout the year; he never missed Christian summer camp; and he was present at every other church event, too! Andrew's Christianity has always been a huge part of his identity. However, as he's gotten older, he's had less time to spend at church and connect with God. He feels guilty about it and yearns to devote that time to his faith again. Also, he's been struggling with a load of stress and problems with his girlfriend lately. He wishes there was someone who could help him find his way back to his faith and also resolve the current challenges in his life. Fortunately, there is!
Christian faith does not involve repressing one's anxiety in order to appear strong. On the contrary, it means recognizing one's weakness, accepting the inward truth about oneself, confessing one's anxiety, and still to believe, that is to say that the Christian puts his trust not in his own strength, but in the grace of God. –Paul Tourrier
Have you found yourself in a similar situation to Andrew? We are happy to tell you that there are professionals who come from a Christian background, who are dedicated to helping people work through life challenges using both therapeutic techniques and staples of the Christian faith. Better yet, Thriveworks Counseling in Waltham, MA has Christian counselors who can meet with you as soon as today or tomorrow, if you're ready to begin Christian counseling now! To schedule your appointment, you can simply contact our office. We look forward to it.
How Can Christian Counseling Prove Valuable to My Life?
Christian counseling is very similar to traditional counseling. The main difference, however, is that the counselor integrates Christian beliefs, teachings, prayer, and other staples of Christianity. Now, in both cases, the counselor's primary purpose and goal is to help you, guide you, and support you however they can.
Your Thriveworks Christian counselor will determine which therapeutic techniques and biblical lessons might best benefit you, based on what you're going through, when/how you fell out of step with your faith, and so on. While they customize treatment for every new client, you can expect them to utilize the following in some degree:
Biblical lessons and teachings: As we've already touched on, it is likely that your counselor will incorporate lessons and teachings from the Bible to help you work through the challenges that are present in your life. This will prove to help you better understand how you can approach these hurdles and will also provide you with renewed strength.
Traditional therapeutic tools & techniques: Also, your Christian counselor will certainly utilize effective therapeutic tools and techniques to help you manage your relationship issues, stress, symptoms of mental illness, or whatever specific challenge you might be encountering. They might utilize staples of talk therapy and/or cognitive behavioral therapy, as these approaches to therapy prove to help people in many different scenarios.
If you choose to partner with one of our Christian counselors at Thriveworks in Waltham, know that you are in good hands. Personalized mental health help is so important, and we always tailor this treatment to the individual. In order to do this, your counselor will ask you questions like: "What has brought you into Christian counseling?" and, "What are you hoping to get out of this relationship?"
Set Up a Christian Counseling Appointment at Thriveworks in Waltham Now
Christian counseling is designed to help children of God as they navigate life's many challenges. The Christian counselors at Thriveworks in Waltham will help you find this strength in God to get through whatever you are going through. Better yet, they'll ensure that you come out stronger on the other side.
If you are looking for someone to help you strengthen your relationship with God, better align your life with your Christian faith, or gain help and insight from a fellow Christian (who also has skills and experience in the mental health field), consider reaching out to Thriveworks Counseling in Waltham, MA. We'll set you up with a Christian counselor who can fill these shoes.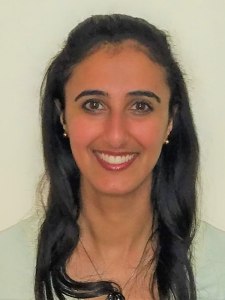 Self Pay Rate: $119
Iriny Boules, LMHC
Have you been finding yourself feeling stressed or overwhelmed? Perhaps you have been feeling sad more days than not recently. Maybe you have started to notice that there are pieces of your past that you need to make peace with, or even that your children are having problems with school, peers or emotions. Whether you are having a specific problem you want to work toward solving or just know you would feel better after talking through struggles, changes and challenges, Iriny is here for you.
Iriny works with children, adolescents, adults, couples and families. She has worked in a variety of settings including schools, substance abuse facilities, and psychiatric hospitals. She tailors her approach to your specific needs and seeks your feedback to ensure that you are getting what you want and what you need out of therapy.
Let's face it - life can be difficult! You do not have to go through it feeling alone or hopeless. Solutions may not come today, but they can start as soon as you reach out. You and Iriny can work together to make correlations between thoughts, emotions and behaviors and create lasting solutions that address the root causes of your struggles.
Specialties:
Depression
Anxiety
Substance Abuse
Child & Adolescent
Self Esteem
Trauma
Coping skills
Grief and Loss
Relationships
Life Transitions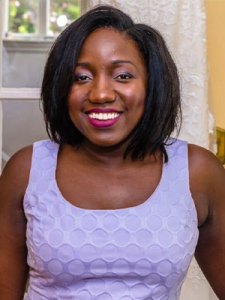 Self Pay Rate: $119
Annette Nazziwa, LICSW
I love working with adults on how to improve family functioning with their children and other family members. I am experienced and certified in family centered treatment. I have worked in the field, gone into people's homes to address the challenges first hand and have been their during times of difficult conversations. During these times, we have addressed enmeshment, boundaries, support, scape-goating among many things. I believe that therapy is a relationship and one has to "join" with the client so as for one to reflect within themselves and make the much needed changes.
I have worked with children, families and the legal system. Through this, I have been exposed to a wide variety to different stressors that clients experience. While working with the clients, I use a humanistic, person-centered, and collaborative approach to therapy that guided clients to discover the power within themselves leading to desired changes.
I have lived experience of what a dysfunctional family looks like and how to conquer growing up in one or living in it every day. I also specialize in acculturation issues with first/second generation immigrants as well as other cross-cultural issues.