Meet our Providers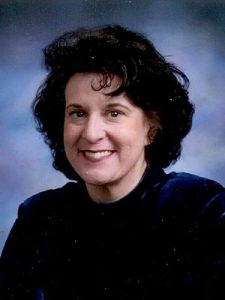 In network with:
Aetna
Beacon Health Options
CareFirst BCBS
Cigna
Humana
Humana-Military
Magellan
Multiplan
Optum
Tricare
UBH
United Healthcare
In process of being in network with:
Self Pay Rate: $65
A'Lisa Andrade, LCPC
Does life seem harder for you than you think it should? Are you drained from giving and loving and caring for others? Do you find yourself unsatisfied in relationships and left wondering if happiness just isn't for you? Has alcohol or addiction put a stop to your progress and goals?  Has insomnia, agitation, depression or panic attacks kept you away from jobs, family or success?  Perhaps you seem to  almost 'make it' but then something sabotages your success.
I specialize in treating Complex Posttraumatic Stress Response and helping adolescents and adults recover from those hidden and invisible traumas of adverse childhood events.  I have a passionate burden to support those recovering from the trauma of narcissistic abuse.  The confusion of life is solvable and self-acceptance is possible.
I use a multifaceted approach to Soul Wellness including lifestyle, nutrition and meditation integrated with evidence-based clinical mental health practices to address trauma, anxiety, depression, relationship challenges and self-improvement.  Together, we work to remove the barriers to emotional freedom and fulfillment.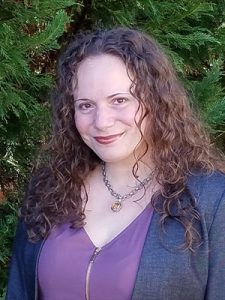 In network with:
Aetna
CareFirst BCBS
Cigna
Humana
Magellan
In process of being in network with:
Beacon Health Options
Multiplan
Tricare
UBH
Self Pay Rate: $75
Danielle Rogal-Hudspeth, LCMFT
Danielle is a Licensed Clinical Marriage and Family Therapist in the State of Maryland and a Licensed Associate Marriage and Family Therapist in the State of Arizona.  She received her Master's Degree in Marriage and Family Therapy in 2013, her Bachelor's Degree in Psychology in 2006, and a Graduate Certificate in Nonprofit Leadership and Management in 2012, all from Arizona State University.  Danielle is a native of the DC Metropolitan area and immensely familiar with the local resources available. She has a wide variety of experience working with very diverse populations and over 15 years in the behavioral health field.
Danielle has extensive experience in crisis intervention and management as well as working with LGBTQ youth and adults.  She is passionate about family therapy and is systems oriented in all of the clinical work she does. Her approach is holistic, collaborative, and person centered always.  She takes the time to truly understand her clients and their situations, needs, and desires to help them realize their goals and reach their fullest potential through incremental progress and continual growth.  Danielle views individuals as constantly changing as we learn and evolve within the context of the relationships we are enveloped within and as an integral part of our own environment.
You will find her style to be genuine, affirmative, non judgemental, and strength-based.  She has a strong affinity towards the Narrative Approach, Gottman's Method for Couples, and Emotionally Focused Therapy.  Her techniques are grounded in Attachment Theory, Motivational Interviewing, Cognitive Behavioral Therapy, Mindfulness, and the Human Development Model, among other trusted modalities.  Together with you, she will be a steadfast partner in your wellness journey. Danielle will challenge you to overcome hurdles, help you break down barriers, and encourage you to be your true self!
She is happy to partner alongside the rest of your treatment team (psychiatrist, physician, school, behavior technician, etc.) to help you form a cohesive and comprehensive system of care and professional support.  Danielle is proficient in treating mood disorders, depression, anxiety, psychotic/thought disorders, and survivors of trauma to name a few. Her expertise is in parenting and coparenting, children's behavioral issues, family relationships and dynamics, communication, gender and sexuality, self-acceptance, confidence building, and teaching coping skills.  Danielle enjoys working with children, families, adults, and couples alike.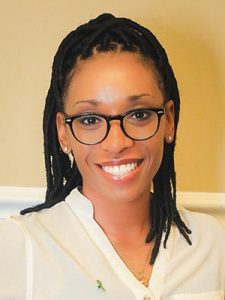 In network with:
Aetna
Beacon Health Options
CareFirst BCBS
Cigna
Humana
Humana-Military
Magellan
Optum
Tricare
UBH
United Healthcare
In process of being in network with:
Self Pay Rate: $65
Devynne Stevenson, LCPC
Devynne Stevenson is a board certified Licensed Clinical Professional Counselor with a Masters Degree in Counseling Psychology from Bowie State University. Devynne has experience treating ages 18 and older with a spectrum of mental health issues. She has specialized experience with individuals diagnosed with severe and persistent mental illnesses such as Major depressive Disorder, Bipolar Disorder and Schizophrenia, which has aided Her with the expertise and knowledge to effectively treat disorders that may be attributed to trauma and stress related issues. Devynne doesn't subscribe to a "one size fits all" treatment modality which gives her the ability to meet each individual client where they are in their respective journey towards life enhancement. She likes to use various treatments such as cognitive behavioral therapy, person centered approach and motivational interviewing, just to name a few. In her spare time she enjoys physical fitness and painting, which she uses as her own form of therapy. She understands the need for self care and is passionate about spreading positive energy to those that she makes connections with. All in all, those who are open to seeking treatment are in good hands with Devynne because she is called to be a true helper and takes pride in being a part of her clients growth and progression.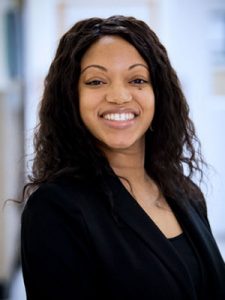 In network with:
CareFirst BCBS
Cigna
Humana
Magellan
In process of being in network with:
Aetna
Beacon Health Options
Multiplan
Tricare
UBH
Self Pay Rate: $65
Jasmine Quailey, LCPC
I am a certified member of the National Board of Certified Counselors in addition to being a Licensed Clinical Professional Counselor (LCPC) in the state of Maryland. I have worked with both children and adults in a variety of treatment settings and continue to provide clients with unique counseling tools to assist them in dealing with depression, anxiety, bipolar disorder, substance abuse concerns, ADHD and a host of other diagnoses. I have experience working in both inpatient and outpatient treatment facilities treating co-occurring disorders as well as complex emotional issues associated with traumatic events. I am eclectic in my methodology, offering holistic and evidence-based treatment modalities in session. I have a broad base of experience in individual, group, and marriage and family counseling. My education and professional experience allows me to provide a compassionate, non-judgmental therapeutic space for client's who are looking for a safe place to work out life's problems. I have a Bachelor of Arts in Psychology from Southern Adventist University and a Master of Arts in Clinical Mental Health Counseling from East Tennessee State University.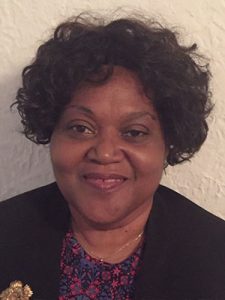 In network with:
Aetna
Beacon Health Options
Carefirst BCBS
Cigna
Humana
Humana-Military
Magellan
Multiplan
Tricare
In process of being in network with:
Self Pay Rate: $65
Judith A. Upshaw, LCADC, Ed. D
Dr. Judith (Judy) Ann Upshaw is a licensed substance use therapist who specializes in the treatment of substance and behavioral abuse disorders, anxiety disorders, depression, and trauma. She practices individual, group, family, and couples therapists. Dr. Upshaw received a M. Ed. in Psycho-educational Processes from Temple University, and a Ed. D. in Counseling Psychology from Argosy University. She takes an active person-centered approach to therapy and makes room for personal exploration, questioning, and collaborative problem solving. Her license as a clinical alcohol and drug counselor, denotes not only a specialty in mental health counseling but a concentration in substance use treatment as well. A therapist with substance use disorder treatment experience can provide integrated care which is a benefit to any program. Dr. Upshaw approaches substance treatment from a motivationally enhanced, twelve step, biopsychosocial perceptive. Dr. Upshaw has worked as a therapist for more than 30 years and enjoys walking, museums, Yoga, reading, travel, and music.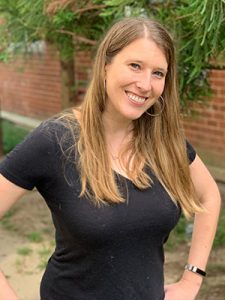 In network with:
Aetna
Beacon Health Options
CareFirst BCBS
Cigna
Humana
Humana-Military
Magellan
Multiplan
Optum
Tricare
UBH
United Healthcare
In process of being in network with:
Self Pay Rate: $65
Leanne Juzaitis, LMFT
Leanne Juzaitis is a licensed Marriage and Family Therapist in Maryland and the District of Columbia. Leanne received her Master's Degree in Couple and Family Therapy from the University of Maryland School of Public Health in 2010. She received her Bachelor's Degrees in Psychology and History from the University of California, Davis in 2007.
Leanne has experience working with children, adolescents, adult individuals, couples, and families. She has clinical experience working with diverse populations in a variety of settings including schools, community mental health centers, and the juvenile justice system. She specializes in treating clients who are experiencing symptoms related to grief, trauma, ADHD, mood disorders, depression, and anxiety.  Leanne utilizes integrative techniques including mindfulness, Cognitive Behavioral Therapy, Solution Focused Therapy, and Client Centered Approaches. She is dedicated to helping each individual, couple, or family build on their existing strengths in order to reach their highest potential for emotional health and well-being. Leanne incorporates humor into her practice and has a genuine desire to see her clients succeed and flourish. Leanne loves animals, especially her Dog, Jackson, and her cats, Zia and Camden.