Meet our Providers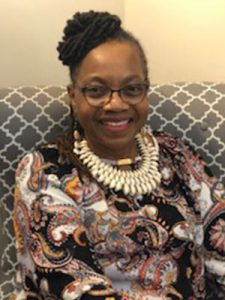 In network with:
Beacon Health Options
CareFirst BCBS
ComPsych
Magellan
Multiplan
Pending:
Aetna
Cigna
Humana
Tricare
United Healthcare
Self Pay Rate: $65
Cynthia Johnson Watson, LCSW-C
** Available for Online Counseling Only
My philosophy of "Let's Make It work" builds on the strengths of individuals while acknowledging and accepting, but minimizing their weaknesses. I am a trained Cognitive Behavioral therapist with a strong commitment to the overall health of those interested in engaging and making positive change in their lives. In understanding the importance of the "whole" development of a person, I strive to make sur each session is not only person centered but also approached in a holistic manner.
While working on My Master's Degree at New York University, I developed a strong commitment to working with children and teens. My experiences have helped me work with some of the most challenging children and producing change through evidence-based practices. Additionally, my use of Play Therapy has shown efficacy with children expressing themselves in creative ways.
My area of specialty is all populations from children to adults, families and couples.  In addition, I have extensive experience working with veterans and active duty men and women.  I am a true dog lover and spend my spare time pampering my Shih Tzu Teddy.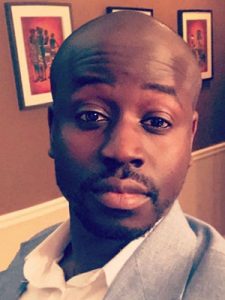 In network with:
Pending:
Aetna
Beacon Health Options
CareFirst BCBS
Cigna
ComPsych
Humana
Magellan
Multiplan
Tricare
United Healthcare
Self Pay Rate: $65
Leo Fraser, LCSW-C
Leo Fraser is an LCSW-C who has 10+ years of experience serving adults and adolescents seeking help within outpatient facilities, hospitals, and nonprofits. He completed his Masters of Social Work, specializing in mental health. His approach is psychodynamic mixed with CBT and Solution Focused using a collaborative approach. He believes in working in the present using your strengths to accomplish your goals.
Leo also has extensive experience working with patients dealing with addiction, anxiety, depression, trauma, relational issues, work stressors and more. The services he provides are to alleviate life stressors in order to support the client in discovering fulfillment and contentment with current life circumstances. Schedule a session & partake in the process of learning more about you.
Areas of expertise include:
Addiction
Anxiety
Stress Management
Depression
Trauma
Relational Issues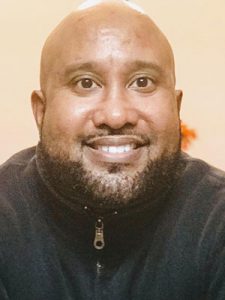 In network with:
Cigna
ComPsych
Magellan
Multiplan
Pending:
Aetna
Beacon Health Options
CareFirst BCBS
Humana
Tricare
United Healthcare
Self Pay Rate: $65
Mohammed Abdullah, LCPC
Hello, my name is Mohammed Abdullah and I am a licensed clinical therapist and board approved clinical supervisor.  I am happy to be speaking with you today and wanted to provide an introduction about myself.  I also wanted to give you an idea of how I operate and what we can expect working together.  
I have been working in the mental health field for almost two decades. My clinical orientation within psychotherapy is integrative with extensive experience in and leanings towards humanistic, cognitive, psychoanalytic, and behavioral approaches. 
What does all of that mean in terms of our work together?  Well, I appreciate the differences in everyone and center my treatment around the specific needs of each person I work with. Additionally, the foundation of my work with a client is the strength of our therapeutic relationship. I put a lot of emphasis towards building trust and fostering a healthy and open line of communication. My goals during each session are to promote growth and to build upon the strengths that my clients already have.
Through the course of trust and relationship building in our first few sessions, I would like to spend time hearing in your words why you choose to engage in therapy, what issues/experiences have been causing you concern/discomfort and what you would like accomplish and/or receive from therapy.  In doing so, I would like to emphasize that these sessions are geared around exploring, identifying and working towards what is best for you.  To use a common analogy, you are the captain of this ship, meaning that you are in control of your therapy sessions.  My role is to take the experiences and insight you provide and guide you towards where you'd like to go.
Lastly, I would like highlight that our therapeutic relationship and sessions feature a no judgement zone.  Therapy should be a service/place where people feel safe and comfortable with sharing thoughts, feelings, experiences, etc. without fear of being judged.  During our work together, open communication is not only encouraged, it is an essential ingredient towards the success you deserve.  
If you like what you have read so far, you are more than welcome to contact me for a consultation at your convenience. We can briefly discuss your concerns and you can begin your personal journey towards a happier, healthier, and more balanced you!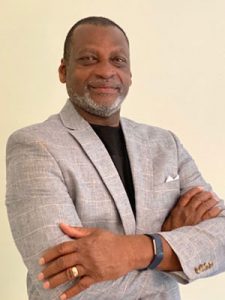 In network with:
Aetna
CareFirst BCBS
Cigna
ComPsych
Magellan
Medicare
Multiplan
Pending:
Beacon Health Options
Humana
Tricare
United Healthcare
Self Pay Rate: $65
Eric Brooks, LCSW
Licensed as a clinical social worker since 1997, Eric began his career in social work offering compassionate service to children, youth and families with Prince George's County Department of Social Services. After serving the community for four years, Eric transitioned to Montgomery County, Maryland child welfare services as a clinical social worker and soon began as a supervisor of clinical social workers. Eric's touts over 25 years of case management, supervisory experience and expertise in Social Work. His proven ability to quickly cultivate and build trust and rapport with clients from diverse backgrounds and cultures through exceptional communication utilization of the most up to date industry standards made him a highly sought after supervisor in Montgomery County Child Protective Services, Foster Care and In-Home clinical Services. He is extremely adept at providing clinical supervision for social workers, including case planning and diagnosis management and achieving high-quality, cost-effective care for individual clients and families. He has Court testimony experience, a myriad of training in different modalities. 
He also have proven success in providing effective and empathetic care, identifying and documenting incidences of child abuse and neglect and providing well-reasoned solutions. Provided clinical counseling to children, adolescents and adults to improve their overall functioning thus improving their lives.
He has been happily married for over 38 years and is the proud father to two wonderful children. His son is a Pediatric Orthopedic Surgeon and his daughter is an accomplished attorney. He has two exceptional grand-children he adores.     
Eric seeks to be bring his many years of outstanding clinical expertise to children, teens, young adults and adults in order to improve their overall functioning and well being.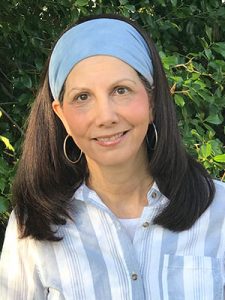 In network with:
CareFirst BCBS
Multiplan
United Healthcare
Self Pay Rate: $130
Rhonda Lehman, LCSW-C
Rhonda Lehman has been a clinical social worker since 1990. She has a Master's degree in Social Work from New York University and a Master's degree in Organizational Psychology from Columbia University. She completed a post graduate clinical social work program at New York University. She is a certified Imago Couples Therapist, and utilizes Psychodynamic, RET, DBT and CBT approaches. Her broad clinical knowledge, eclectic intervention, and scientifically based modalities are tailored to meet each client's individual needs.
Rhonda has a broad range of clinical training in counseling adults, children, and couples from diverse cultural and ethnic backgrounds. Her love of teaching, training, and supervising students has also been an integral part of her experience. She was an adjunct professor for the graduate social work program at New York University, Queens College, and the College of New Rochelle. She developed a student internship training program in a substance abuse outpatient program in New York. She has taught and provided educational and training seminars and programs to corporate employees, as well as working as a director of a hospital-based employee assistance program at Staten Island University, providing counseling and supervisory training to the hospital staff. She was a consultant to early intervention programs providing play therapy, family therapy, and parent training.
Rhonda has extensive clinical experience in working with clients who are struggling with anxiety, stress, depression, addiction, crisis, trauma, grief, loss, abusive/challenging relationships, substance use, and personality disorders. Other areas of clinical interest include: infertility/loss and bereavement, and parent skills training. Client populations include children, adults, and couples.
Rhonda brings many years of clinical experience and a passion to genuinely understand her clients and connect with them on a deep emotional level. Her priority is to create a safe space and a corrective emotional experience to support her clients in a way they may have never experienced. Her goal is to discover with the client what their difficulties have been and help them develop increased awareness and insight. Through this introspection and a deeper understanding of the conflict and issues, the journey can begin.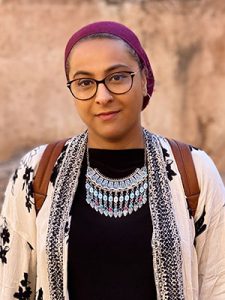 In network with:
Aetna
Beacon Health Options
CareFirst BCBS
Cigna
ComPsych
Humana
Magellan
Pending:
Multiplan
Tricare
United Healthcare
Self Pay Rate: $99
Farha Mowlana, LCPC
Sometimes we go through experiences that plant the seeds of self-doubt and shame or leave us confused and grappling for answers. My goal as a therapist is to create a safe environment for you to be able to process the complexities of life by self-exploration, to garner a deeper understanding of yourself through a holistic approach; taking into account the body, mind, spirit, and emotions in the quest for optimal wellness.
I specialize in addressing Trauma, Family relationships, Depression, Anxiety, Addiction and Co-occurring disorders. I have experience working with people from all walks of life and know the importance of being culturally aware to each individual's needs. My approach is Strength-based, CBT oriented, Trauma-Focused, while incorporating Mindfulness and Motivational Interviewing techniques.
I take the time to create personalized treatment plans with the recognition that we all have unique experiences that shape and assist us in overcoming the challenges we face.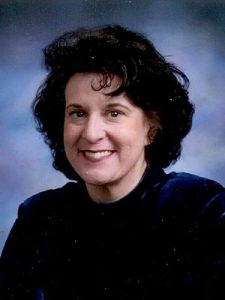 In network with:
Aetna
Beacon Health Options
CareFirst BCBS
Cigna
ComPsych
Humana
Humana-Military
Multiplan
Optum
Tricare
UBH
United Healthcare
Pending:
Self Pay Rate: $99
A'Lisa Andrade, LCPC
Does life seem harder for you than you think it should? Are you drained from giving and loving and caring for others? Do you find yourself unsatisfied in relationships and left wondering if happiness just isn't for you? Has alcohol or addiction put a stop to your progress and goals?  Has insomnia, agitation, depression or panic attacks kept you away from jobs, family or success?  Perhaps you seem to  almost 'make it' but then something sabotages your success.
I specialize in treating Complex Posttraumatic Stress Response and helping adolescents and adults recover from those hidden and invisible traumas of adverse childhood events.  I have a passionate burden to support those recovering from the trauma of narcissistic abuse.  The confusion of life is solvable and self-acceptance is possible.
I use a multifaceted approach to Soul Wellness including lifestyle, nutrition and meditation integrated with evidence-based clinical mental health practices to address trauma, anxiety, depression, relationship challenges and self-improvement.  Together, we work to remove the barriers to emotional freedom and fulfillment.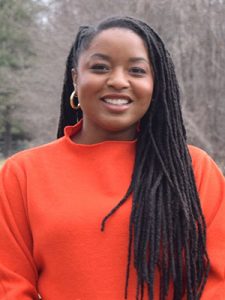 In network with:
Aetna
Beacon Health Options
CareFirst BCBS
Cigna
ComPsych
Magellan
Medicare
Multiplan
United Healthcare
Pending:
Self Pay Rate: $65
Alyssa Cartledge, LCSW
I am a Licensed Certified Social Worker - Clinical in Maryland and a Licensed Independent Social Worker in Washington DC. As a clinically trained practitioner I have worked with individuals and families in a variety of treatment settings.
I believe that everyone has the ability to make positive changes and self-actualize. I have a dedicated interest in helping clients that are experiencing a range of issues including anxiety, depression, low self-worth and other issues that are impacting their ability to lead productive, fulfilling lives. I aim to help clients make meaningful changes and gain greater insight into the contributing dynamics that are behind their difficulties.
I will come before you with an empathic, strength based approach to sessions. Together we will create a safe space for self-reflection, skill building, and education. In this environment you can learn how to overcome your struggles and develop effective coping skills.
Don't struggle through life's challenges alone.
I look forward to joining you on your journey of change and growth!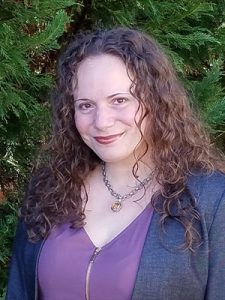 In network with:
Aetna
Beacon Health Options
CareFirst BCBS
Cigna
Humana
Humana-Military
Magellan
Multiplan
Optum
Tricare
UBH
United Healthcare
Self Pay Rate: $75
Danielle Rogal-Hudspeth, LCMFT
Danielle is a Licensed Clinical Marriage and Family Therapist in the State of Maryland and a Licensed Associate Marriage and Family Therapist in the State of Arizona.  She received her Master's Degree in Marriage and Family Therapy in 2013, her Bachelor's Degree in Psychology in 2006, and a Graduate Certificate in Nonprofit Leadership and Management in 2012, all from Arizona State University.  Danielle is a native of the DC Metropolitan area and immensely familiar with the local resources available. She has a wide variety of experience working with very diverse populations and over 15 years in the behavioral health field.
Danielle has extensive experience in crisis intervention and management as well as working with LGBTQ youth and adults.  She is passionate about family therapy and is systems oriented in all of the clinical work she does. Her approach is holistic, collaborative, and person centered always.  She takes the time to truly understand her clients and their situations, needs, and desires to help them realize their goals and reach their fullest potential through incremental progress and continual growth.  Danielle views individuals as constantly changing as we learn and evolve within the context of the relationships we are enveloped within and as an integral part of our own environment.
You will find her style to be genuine, affirmative, non judgemental, and strength-based.  She has a strong affinity towards the Narrative Approach, Gottman's Method for Couples, and Emotionally Focused Therapy.  Her techniques are grounded in Attachment Theory, Motivational Interviewing, Cognitive Behavioral Therapy, Mindfulness, and the Human Development Model, among other trusted modalities.  Together with you, she will be a steadfast partner in your wellness journey. Danielle will challenge you to overcome hurdles, help you break down barriers, and encourage you to be your true self!
She is happy to partner alongside the rest of your treatment team (psychiatrist, physician, school, behavior technician, etc.) to help you form a cohesive and comprehensive system of care and professional support.  Danielle is proficient in treating mood disorders, depression, anxiety, psychotic/thought disorders, and survivors of trauma to name a few. Her expertise is in parenting and coparenting, children's behavioral issues, family relationships and dynamics, communication, gender and sexuality, self-acceptance, confidence building, and teaching coping skills.  Danielle enjoys working with children, families, adults, and couples alike.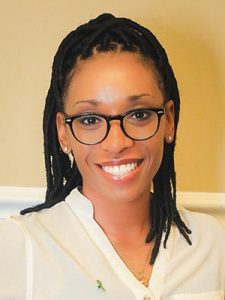 In network with:
Aetna
Beacon Health Options
CareFirst BCBS
Cigna
ComPsych
Humana
Humana-Military
Magellan
Multiplan
Optum
Tricare
UBH
United Healthcare
Pending:
Self Pay Rate: $65
Devynne Stevenson, LCPC
Devynne Stevenson is a board certified Licensed Clinical Professional Counselor with a Masters Degree in Counseling Psychology from Bowie State University. Devynne has experience treating ages 18 and older with a spectrum of mental health issues. She has specialized experience with individuals diagnosed with severe and persistent mental illnesses such as Major depressive Disorder, Bipolar Disorder and Schizophrenia, which has aided Her with the expertise and knowledge to effectively treat disorders that may be attributed to trauma and stress related issues. Devynne doesn't subscribe to a "one size fits all" treatment modality which gives her the ability to meet each individual client where they are in their respective journey towards life enhancement. She likes to use various treatments such as cognitive behavioral therapy, person centered approach and motivational interviewing, just to name a few. In her spare time she enjoys physical fitness and painting, which she uses as her own form of therapy. She understands the need for self care and is passionate about spreading positive energy to those that she makes connections with. All in all, those who are open to seeking treatment are in good hands with Devynne because she is called to be a true helper and takes pride in being a part of her clients growth and progression.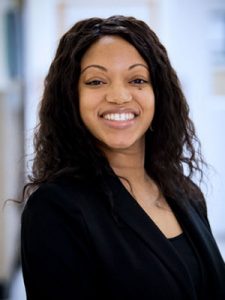 In network with:
Aetna
Beacon Health Options
CareFirst BCBS
Cigna
ComPsych
Humana
Humana-Military
Magellan
Multiplan
Optum
Tricare
UBH
United Healthcare
Self Pay Rate: $99
Jasmine Quailey, LCPC
I am a certified member of the National Board of Certified Counselors in addition to being a Licensed Clinical Professional Counselor (LCPC) in the state of Maryland. I have worked with both children and adults in a variety of treatment settings and continue to provide clients with unique counseling tools to assist them in dealing with depression, anxiety, bipolar disorder, substance abuse concerns, ADHD and a host of other diagnoses. I have experience working in both inpatient and outpatient treatment facilities treating co-occurring disorders as well as complex emotional issues associated with traumatic events. I am eclectic in my methodology, offering holistic and evidence-based treatment modalities in session. I have a broad base of experience in individual, group, and marriage and family counseling. My education and professional experience allows me to provide a compassionate, non-judgmental therapeutic space for client's who are looking for a safe place to work out life's problems. I have a Bachelor of Arts in Psychology from Southern Adventist University and a Master of Arts in Clinical Mental Health Counseling from East Tennessee State University. 
In network with:
Aetna
Beacon Health Options
CareFirst BCBS
Cigna
ComPsych
Humana
Magellan
Multiplan
Optum
UBH
United Healthcare
Pending:
Self Pay Rate: $99
Stephanie Carlyle, LCPC
My passion is helping others to live their best and most productive lives. I strive to empower my clients to be their most authentic selves by learning to manage life stressors and to overcome past experiences. I work from an eclectic theoretical approach, using modalities such as CBT, DBT, and Mindfulness, to support clients to learn effective coping strategies and to build self-esteem. My role is to partner with clients to support positive growth and self-actualization. 
I work with individuals of all ages and their families to develop skills to successfully navigate life's challenges. I have experience working with clients who present with depression, anxiety, ADHD, PTSD, and a myriad of other mental and/or behavioral health conditions. 
If you feel that you could benefit from this type of supportive partnership, take that first big step to call and schedule your first session. 
"Be not the slave of your own past - plunge into the sublime seas, dive deep, and swim far, so you shall come back with new self-respect, with new power, and with an advanced experience that shall explain and overlook the old." -Ralph Waldo Emerson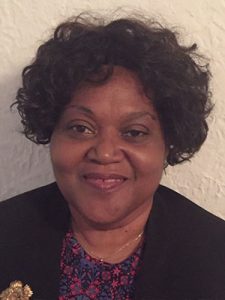 In network with:
Aetna
Beacon Health Options
Carefirst BCBS
Cigna
Humana
Humana-Military
Magellan
Multiplan
Optum
Tricare
UBH
United Healthcare
Pending:
Self Pay Rate: $65
Judith A. Upshaw, LCADC, Ed. D
Dr. Judith (Judy) Ann Upshaw is a licensed substance use therapist who specializes in the treatment of substance and behavioral abuse disorders, anxiety disorders, depression, and trauma. She practices individual, group, family, and couples therapists. Dr. Upshaw received a M. Ed. in Psycho-educational Processes from Temple University, and a Ed. D. in Counseling Psychology from Argosy University. She takes an active person-centered approach to therapy and makes room for personal exploration, questioning, and collaborative problem solving. Her license as a clinical alcohol and drug counselor, denotes not only a specialty in mental health counseling but a concentration in substance use treatment as well. A therapist with substance use disorder treatment experience can provide integrated care which is a benefit to any program. Dr. Upshaw approaches substance treatment from a motivationally enhanced, twelve step, biopsychosocial perceptive. Dr. Upshaw has worked as a therapist for more than 30 years and enjoys walking, museums, Yoga, reading, travel, and music.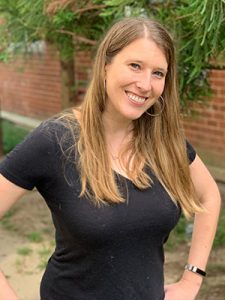 In network with:
Aetna
Beacon Health Options
CareFirst BCBS
Cigna
ComPsych
Humana
Humana-Military
Magellan
Multiplan
Optum
Tricare
UBH
United Healthcare
Pending:
Self Pay Rate: $65
Leanne Juzaitis, LMFT
Leanne Juzaitis is a licensed Marriage and Family Therapist in Maryland and the District of Columbia. Leanne received her Master's Degree in Couple and Family Therapy from the University of Maryland School of Public Health in 2010. She received her Bachelor's Degrees in Psychology and History from the University of California, Davis in 2007.
Leanne has experience working with children, adolescents, adult individuals, couples, and families. She has clinical experience working with diverse populations in a variety of settings including schools, community mental health centers, and the juvenile justice system. She specializes in treating clients who are experiencing symptoms related to grief, trauma, ADHD, mood disorders, depression, and anxiety.  Leanne utilizes integrative techniques including mindfulness, Cognitive Behavioral Therapy, Solution Focused Therapy, and Client Centered Approaches. She is dedicated to helping each individual, couple, or family build on their existing strengths in order to reach their highest potential for emotional health and well-being. Leanne incorporates humor into her practice and has a genuine desire to see her clients succeed and flourish. Leanne loves animals, especially her Dog, Jackson, and her cats, Zia and Camden.