Meet our Providers
Doreen Peasley, LMFT
Philosophy of Care
Doreen Peasley is a licensed Marriage Family Therapist in both Maine and California. In her over forty years as a licensed Marriage Family Therapist, she  has successfully assisted individuals, couples and families in discovering and  achieving their goals and living more engaged and meaningful lives. Doreen supported our military by working with our service members and their families at  military bases in the United States, Europe, and Asia for over twelve years. She  completed her Bachelor of Arts in English and Psychology at San Diego State University and received her Master of Arts in Psychology at Pepperdine University. 
Doreen takes a creative approach to each client and utilizes relational, strength  based, collaborative, solution focused, mindfulness based and art approaches  to best meet the needs of every unique individual and couple. She is also a certified Prepare Enrich facilitator and SoulCollage facilitator. 
Doreen connects with you in a warm and caring way in order to help you build on your strengths and collaborate with you towards meeting your goals and  living the meaningful life you desire.
Education
Pepperdine University
Master's in Psychology
Specialties
Relationships
Marriage
Families
Anxiety
Stress
Depression
Mood Disorders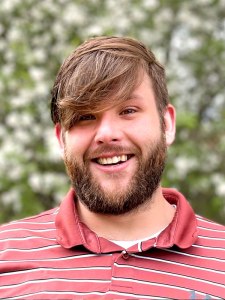 Self Pay Rate: $99
Justin Michaud, LCPC
Philosophy of Care 
Justin Michaud is a Licensed Professional Clinical Counselor (LCPC) with over 7 years of professional experience working with clients of all ages to help them cope with family conflict, couple's issues, PTSD, trauma, depression, stress, and more.
Justin served as a Director of therapy services at a residential program for young adults and has seen some of the lowest valleys that patients have walked through, and sat with them in that valley so that their loneliness was not so daunting on the journey of empowerment and recovery. They have also seen patients on the highest peaks of their life and stood with them as they basked in their triumphs of empowerment and recovery.
Justin can be the guide that you need when you feel lost along your journey through life and would be honored if you allow them to help you achieve the mental health you desire.
Education
Husson University
Master of Science in Clinical Mental Health Counseling
Specialties
Couples/ Relationship/ Marriage Counseling
Family Counseling
Anxiety
Stress
Depression
Trauma/ PTSD
Cognitive Behavioral Therapy
Karen Gersen, LCSW
Philosophy of Care
Karen Gersen is a Licensed Social Worker with 25 years of experience working in the field of mental health with families and individuals managing a myriad of life events such as divorce, grief, loss, health concerns, stress management, aging issues, substance use, anxiety, stress, and depression. These experiences have provided Karen with the opportunity to witness the inspiring power and possibility of change.
Karen offers a compassionate, safe emotional space where clients can explore, define, and pursue their goals and implement change. Her goal is to support clients as they regroup and recalibrate in their quest for a more balanced, meaningful, happy life.
Karen's approach is affirming, positive, hopeful, and sincere. Her additional training as a health and wellness coach contributes to her work in the areas of quality of life assessment, goal setting, accountability, and goal reviews. "Every journey begins with one small step," she reminds you.
Education
Master of Social Work
Boston College
Specialties
Anxiety

Depression

Coping Skills

Health Monitor

Mental Stress

Self Esteem

Stress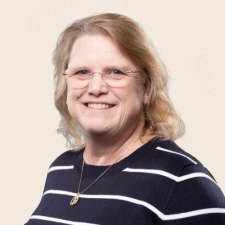 Self Pay Rate: $99
Kimberly Plourde, LCSW
Philosophy of Care
Kimberly Plourde is a Licensed Clinical Social Worker in the states of Maine and Virginia with many years of experience in the fields of mental health and child welfare. We are all impacted by traumatic events or serious life stressors, which can make us stronger. Kimberly has a desire to help people find the strength and joy that can come through healing the wounds from those events. Kimberly enjoys working with individuals, couples, and families. She brings a warm and friendly approach to this very important process.
Kimberly has been trained in trauma-focused cognitive behavioral treatment as well as motivational interviewing skills. In 2021, Kimberly completed training in Brain Health Coaching Certification (BHCC) with Dr. Daniel Amen.
She received a Master's degree in social work from the University of New England and a Bachelor's degree in social work from Gordon College.
Kimberly has been a member of ASWIS (Alliance of Social Worker in Sport) since 2020 and has been listed in the United States Olympic & Paralympic Committee Mental Health Registry since 2020. She has a history of participating in interscholastic and intercollegiate athletics as a player and coach. Kimberly played in professional athletics (WNFL) as well as senior Olympics. She has also worked with college and Olympic athletes assisting them to improve their personal lives and positively improve their athletic performance.
Education
University of New England
Master of Social Work
Specialties
Couples Counseling
Family Therapy
Christian Counseling
Grief/Loss
Peak Performance
Trauma-focused Cognitive Behavioral Therapy
Motivational Interviewing