Meet our Staff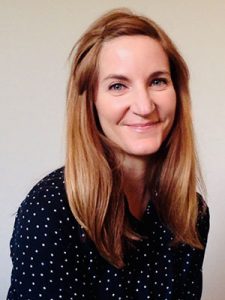 In network with:
Anthem
BCBS
Cigna
Highmark
Humana
In process of being in network with:
Aetna
Multiplan
Tricare
Tufts
UBH
Self Pay Rate: $99
Annie Tarnasky, LPC
Annie is a Licensed Professional Counselor who has worked primarily with adults in various outpatient settings.  Annie has experience providing psychotherapy services in trauma-informed behavioral health and dual-diagnosis substance use treatment facilities.  Prior to becoming a counselor, Annie was involved in the healthcare field, specializing in helping to facilitate patient centered care and connect patients to available community resources to help manage their conditions.
Annie attended The George Washington University, where she received her Master of Arts in Clinical Mental Health Counseling.  Annie utilizes an existential-humanistic and dialectical behavioral therapy approach to helping individuals manage difficult aspects of life through first building a safe and supportive therapeutic relationship.  Annie's therapeutic approach focuses on how finding meaning and purpose, as well as how empowering the client to take a more active role in their life, can aid each individual to enhance their experience of relationships, mental health and well-being, and overall outlook.  Annie is positive, warm and compassionate as a clinician.
Annie has experience working with individuals in the areas of:
Trauma
Substance Use Disorders
Anxiety
Dual-Diagnosis
Life transitions
Depression
Bipolar Disorder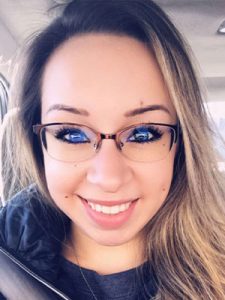 In network with:
Anthem
BCBS
Cigna
Highmark
Humana
Multiplan
Optum
Tufts
UBH
United Healthcare
In process of being in network with:
Self Pay Rate: $99
Bernadette Hernandez, LPC
Are you experiencing problems at school, work, at home, or in your social life? Have you tried to work out problems but find that you put them off and never address them until they become a bigger issue? Are you unsure how to get started on working on your issues? Sometimes you need someone to help you get on the right path. 
When working with an individual, Bernadette creates a safe therapeutic space where one can feel heard, understood, and supported while working to navigate through issues that include anxiety, depression, mood disturbances, self-esteem, peer relationships, behavioral issues, family conflict, and stress.   She believes establishing a partnership with the parents or caretaker is essential to creating a therapeutic process. Bernadette encourages open communication, collaboration, and participation in a safe and supportive environment. She is known to have a special knack for connecting with kids through her own experiences and special skills.
My experience includes over two years of intensive in-home counseling with the IICAPS program providing assessment, diagnosis and treatment to children and their families. 
Bernadette graduated from Southern Connecticut State University with a Bachelor's in psychology with a concentration in Mental Health, and also received her Masters in Clinical Mental Health Counseling.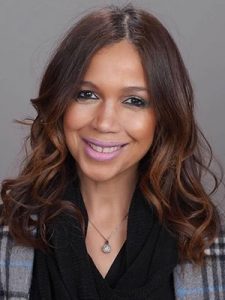 In network with:
Aetna
Anthem
BCBS
Cigna
Highmark
Humana
Magellan
Medicare
Tufts
In process of being in network with:
Self Pay Rate: $160
Dr. Cecilia Frometa, Ph.D
Dr. Cecilia Frometa is a Licensed Clinical Psychologist and Assistant Professor at Yale University School of Medicine. She is a core faculty member within the Psychology Section at the Child Study Center and provides clinical training in Family Therapy and Cultural Diversity. Dr. Frometa additionally leads state-wide training coordination for a child and family centered psychiatric model developed at Yale.
She has delivered several key note speeches, served on expert panels on trauma, presented at several national child policy conferences and legislative Connecticut televised talks and podcasts. Most recently, she has been Co-Director of the CONNECTing Children and Families to Care project, a federally awarded SAMHSA Systems of Care grant focused on engaging multiple stakeholders from various child and family serving sectors in creating more cohesive family driven child mental health system in Connecticut. The 'CONNECT' project focused on the implementation of the Connecticut Child Behavioral Health Care Plan (Public Act 13-178) following the tragic events of Sandy Hook. She led the Cultural and Linguistic Appropriate Services portion of the work with the purpose of ensuring the child and family agencies addressed health disparities in the communities they served.
Dr. Frometa obtained her Ph.D. in Counseling Psychology from Northeastern University and completed her pre-doctoral clinical internship at Harvard Medical School/Department of Medical Affairs with a clinical focus on trauma related disorders. She additionally completed her post-doctoral fellowship at Yale University School of Medicine. She was a Merck Scholar during her doctorate dissertation work and received a presidential fellow award for her master's work.
She has been in the mental health field for over 20 years and has extensive clinical, teaching, program development, public policy, consultation and supervisory experience. Her work has been published in several issue briefs on race, culture and trauma-informed care.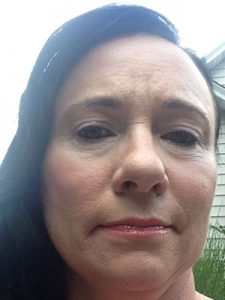 In network with:
Anthem
BCBS
Cigna
ComPsych
Highmark
Humana
Medicare
In process of being in network with:
Aetna
Multiplan
Tricare
Tufts
UBH
Self Pay Rate: $100
Susan Cutillo, LCSW, LADC
Susan Cutillo is a Licensed Clinical Social Worker and a Licensed Alcohol and Drug Counselor. Susan earned her MSW in 1992 and has over 28 years of providing counseling services to children, adolescents, adults, couples and families. Susan believes in "meeting the client where he/she is" and working closely with the client to obtain symptom management, happiness, and life goals. Before joining Thriveworks, Susan worked with children and adolescents in the outpatient setting and worked with adults in both the outpatient and hospital settings. Susan has extensive experience assisting clients with life transitions, depression, anxiety, substance abuse, anger management, low self-esteem, personal growth, trauma, bipolar disorder, women's issues, and chronic mental illness. Susan has worked with clients of all ages and in all stages of life and has provided counseling in all modalities; individual, group, couple's and family.