Our Staff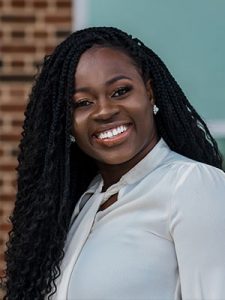 In network with:
Aetna
Amerihealth Caritas
ATAP/Allied Trade
Cigna
Highmark/BCBS
Highmark Health Options
Medicaid
Medicare
Amma Owusu-Donkor, LCSW
Amma is a licensed clinical social worker with a passionate commitment for helping others make positive changes in their lives. She received her bachelor's degree in public health, and her master's degree in social work both from Delaware State University. Her primary passions are helping individuals work through their problems and issues utilizing positive self-talk, mindfulness and grounding. She believes establishing a strong therapeutic rapport with her clients fosters a trusting, collaborative relationship in which clients begin to overcome their obstacles, developing positive coping skills, and achieve their goals.
Amma has an enormous amount of knowledge ranging from mental health, and substance abuse disorders.Utilizing the strengths based approach with a combination of cognitive behavior therapy, she believes negative thought patterns, and schemas can be easily changed. Her approach views each client differently, in order to develop individualized interventions that encourage growth, and increase well-being.
With experience working in settings such as a prison, hospitals, and schools, Amma is able to work with many different populations, ages, and ethic backgrounds. She understands the fear, and nervousness related to beginning therapy. She is here to create an environment in which you feel safe, respected and comfortable.
Areas of Specialties:
Depression
Mood Disorders
Anxiety
Bi-polar
Chemical Dependency
Couples
Family Therapy
Trauma
Adolescents/Teens
Poor-self esteem
Anger
Parenting
Men's issues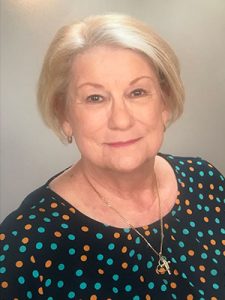 In network with:
Aetna
Aetna Medicare
Anthem
Amerihealth
Amerihealth Administrators
Amerihealth Caritas
ATAP/Allied Trade
BCBS
Beacon Health Options
Cigna Medicare
Cigna Healthspring
Highmark
Highmark Health Options
Humana
Magellan
Medicare
Optum
Tricare
UBH
United Healthcare
Faye Bibee-Friedman, LCSW
Faye is a licensed clinical social worker in Dover, DE. She believes that anyone can benefit from mental health support and that everyone has the ability to set new goals, mend relationships, and overcome past hurts.
Faye helps clients with:
Anxiety
Depression
Life transitions
Bipolar disorder
Dual diagnosis
Trauma / PTSD
Grief and loss
Dual diagnosis
Parenting issues
Stress management
Mood disorders
Women's issues
Faye completed her graduate studies at the University of Hawaii. She provides therapy for individuals, couples, and families. For clients who wish to incorporate their spiritual beliefs, Faye is able to offer faith-based counseling services.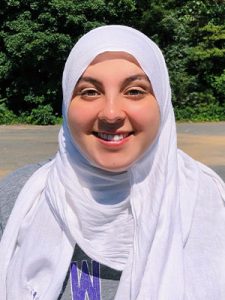 In network with:
Aetna
Anthem
Amerihealth
Amerihealth Administrators
Amerihealth Caritas (Medicaid)
ATAP/Allied Trade
BCBS
Beacon Health Options
Cigna
Cigna EAP
Highmark
Humana
Magellan
Tricare
UBH
United Healthcare
ValueOptions
Hend Salah, LPC
Hend Salah is a Licensed Professional Counselor of Mental Health with experience working with adolescents, adults, couples, and families. She received her Master's Degree in Mental Health Counseling from New York University. She believes that people are too unique to be treated with the same therapeutic approach, and her counseling techniques stem from an individualized plan for every client she meets with. She is trained in many different therapeutic disciplines, and has experience working with people of all ages. She is particularly experienced in working with adolescents with Autism Spectrum Disorder, Nonverbal Learning Disorder, Oppositional Defiance Disorder, and Attention-Deficit Hyper Activity Disorder.
Her specialties include:
Depression
Anxiety
Family Therapy
Individual Therapy
Child and Adolescent therapy
ASD, NVLD, ADHD
Couples Therapy
Identity concerns
Career and Life Transitions
Parenting Issues
Self-Esteem
She implements modalities such as Cognitive Behavioral Therapy, Psychodynamic Therapy, Solution-focused Therapy, Mindfulness Therapy, and Guided Self-Help Therapies. She creates a comfortable, safe environment in which each client is given the space to be as candid as they desire. She also provides direct and honest feedback about transference and the therapeutic process as a whole.
Jill P. Haer, LPCMH, NCC, CCM
I am a Licensed Professional Counselor of Mental Health.  I have over 15 years of clinical experience working with a wide range of populations.  I have extensive experience providing Supervision to new Counselors.  I am nationally certified through the National Board of Professional Counselors and the Commission for Case Management.
I am originally from Somerset, PA and graduated from Frostburg State University in 2003.  I live on the beautiful eastern shores of Delaware and have been living here for over 20 years.  I enjoy the outdoors and raising my two wonderful boys.  The lower shores of Delaware is known as "Lower Slower Delaware."  We enjoy watching the sun rise and set and staying present in the moment.
19 years of clinical experience
There are many approaches to therapy that have been developed in the decades since Freud first began his experimentation with the talking cure. Psychotherapy and counseling today come in many varieties, modalities and styles.  I tend to stick to 5 very important points.  1.  We are not creating a friendship but we are creating a good therapeutic alliance.  2. My Therapy techniques are evidence based. 3. I will always affirm your human dignity and worth and encourage your independence and competence. 4. I will always consider your history, biography, subjective experience and inner world. 5.  My goals are to facilitate new learning, new insights, new ways of thinking, communicating and managing emotion.
Education:
Master's Degree- Frostburg State University 2003
Specialties:
Substance Use Disorders
Polysubstance Dependence
Mood Disorders
Personality Disorders
Schizophrenia
Medication Management
Reality Therapy
ADHD
Autism
Correctional Settings
Court Ordered Treatment
Tysheena Conyers, LCSW
Tysheena is a licensed clinical social worker working with a lot of energy and compassion that she dedicates to showing each of her clients. She has both a bachelor's and master's degree in social work with concentrations in mental and behavioral health. Tysheena has experience working in both inpatient, outpatient, and community mental health settings. These settings have given her experience with adolescents, teenagers, and adults from many different backgrounds with various types of mental health and substance abuse concerns.
Tysheena's professional purpose is to make sure that all her clients reach the goals they've identified for themselves. Being 100% genuine, using empathetic understanding, and maintaining a nonjudgmental space for people to learn, grow, and heal is her mission. She specializes in delivering a wide array of services, including (but not limited to) teaching stress management techniques and effective coping skills, improving conflict resolution skills, addressing a variety of relationship issues, and improving self-care abilities. Tysheena is fluent in utilizing many different therapeutic approaches to address each individual's concerns, but believes that the best therapeutic approach is the one that helps you the most – she's ready to tailor treatment to fit YOUR specific needs so that you get the most out of your therapy.
Specialties:
Anxiety Disorders
Depressive Disorders
Mood Disorders
Family Issues
Relationship Issues
Stress Management
Conflict Resolution Skills
Parenting Challenges
Life Changes and Transitions
Self-Esteem/Self Image Issues
Mental Health/Substance Abuse