Our Staff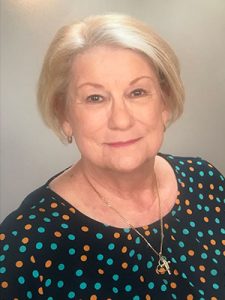 Accepting:
Aetna
Aetna Medicare
Anthem
Amerihealth
Amerihealth Administrators
Amerihealth Caritas
ATAP/Allied Trade
BCBS
Beacon Health Options
Cigna Medicare
Cigna Healthspring
Highmark
Highmark Health Options
Humana
Magellan
Medicare
Optum
Tricare
UBH
United Healthcare
Faye Bibee-Friedman, LCSW
Faye is a licensed clinical social worker in Dover, DE. She believes that anyone can benefit from mental health support and that everyone has the ability to set new goals, mend relationships, and overcome past hurts.
Faye helps clients with:
Anxiety
Depression
Life transitions
Bipolar disorder
Dual diagnosis
Trauma / PTSD
Grief and loss
Dual diagnosis
Parenting issues
Stress management
Mood disorders
Women's issues
Faye completed her graduate studies at the University of Hawaii. She provides therapy for individuals, couples, and families. For clients who wish to incorporate their spiritual beliefs, Faye is able to offer faith-based counseling services.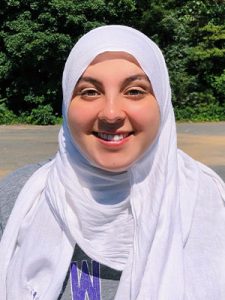 Accepting:
Aetna
Anthem
Amerihealth
Amerihealth Administrators
Amerihealth Caritas (Medicaid)
ATAP/Allied Trade
BCBS
Beacon Health Options
Cigna
Cigna EAP
Highmark
Humana
Magellan
Tricare
UBH
United Healthcare
ValueOptions
Hend Salah, LPC
Hend Salah is a Licensed Professional Counselor of Mental Health with experience working with adolescents, adults, couples, and families. She received her Master's Degree in Mental Health Counseling from New York University. She believes that people are too unique to be treated with the same therapeutic approach, and her counseling techniques stem from an individualized plan for every client she meets with. She is trained in many different therapeutic disciplines, and has experience working with people of all ages. She is particularly experienced in working with adolescents with Autism Spectrum Disorder, Nonverbal Learning Disorder, Oppositional Defiance Disorder, and Attention-Deficit Hyper Activity Disorder.
Her specialties include:
Depression
Anxiety
Family Therapy
Individual Therapy
Child and Adolescent therapy
ASD, NVLD, ADHD
Couples Therapy
Identity concerns
Career and Life Transitions
Parenting Issues
Self-Esteem
She implements modalities such as Cognitive Behavioral Therapy, Psychodynamic Therapy, Solution-focused Therapy, Mindfulness Therapy, and Guided Self-Help Therapies. She creates a comfortable, safe environment in which each client is given the space to be as candid as they desire. She also provides direct and honest feedback about transference and the therapeutic process as a whole.
Jill P. Haer, LPCMH, NCC, CCM
I am a Licensed Professional Counselor of Mental Health.  I have over 15 years of clinical experience working with a wide range of populations.  I have extensive experience providing Supervision to new Counselors.  I am nationally certified through the National Board of Professional Counselors and the Commission for Case Management.
I am originally from Somerset, PA and graduated from Frostburg State University in 2003.  I live on the beautiful eastern shores of Delaware and have been living here for over 20 years.  I enjoy the outdoors and raising my two wonderful boys.  The lower shores of Delaware is known as "Lower Slower Delaware."  We enjoy watching the sun rise and set and staying present in the moment.
19 years of clinical experience
There are many approaches to therapy that have been developed in the decades since Freud first began his experimentation with the talking cure. Psychotherapy and counseling today come in many varieties, modalities and styles.  I tend to stick to 5 very important points.  1.  We are not creating a friendship but we are creating a good therapeutic alliance.  2. My Therapy techniques are evidence based. 3. I will always affirm your human dignity and worth and encourage your independence and competence. 4. I will always consider your history, biography, subjective experience and inner world. 5.  My goals are to facilitate new learning, new insights, new ways of thinking, communicating and managing emotion.
Education:
Master's Degree- Frostburg State University 2003
Specialties:
Substance Use Disorders
Polysubstance Dependence
Mood Disorders
Personality Disorders
Schizophrenia
Medication Management
Reality Therapy
ADHD
Autism
Correctional Settings
Court Ordered Treatment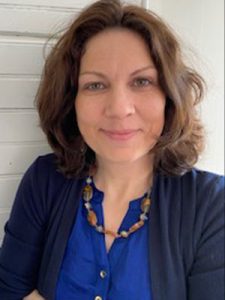 Accepting:
Amerihealth Caritas DE
Highmark BCBS
Highmark Health Options
United Healthcare
JoLynn Bitler, LPCMH
JoLynn, "Jo" brings  over a decade of counseling experience. She obtained a Master's  degree in Marriage and Family Therapy.  Her training encompasses family's, couples, men and women, children and adolescents from various walks of life. JoLynn is comfortable helping diverse populations and personalities. JoLynn is confident in her skill set  to address stigmatized mental health concerns such as clinical depression, adjustment and anxiety disorders, bipolar, anger, trauma, and attachment issues from childhood. She also understands that regardless of stigma, victimization or choices; there are consequences that can leave a person struggling with deep rooted shame and guilt.
JoLynn has had the privilege of assisting  young adults and mid-career adults to establish their vocational goals. Parents of children have collaborated with her as it relates to parenting skills, behavior issues at home and school achievement goals as well as decisions with technical training and college choices.  Adult children have consulted with JoLynn  to problem solve and ascertain the best care for their elderly parents.
With ever increasing societal demands; JoLynn is sensitive to these pressures it has on women.  She successfully collaborates with marginalized women who need support with all their roles and responsibilities such as: single moms, working moms, new mom's, step mom's, and grandmom's and surrogate mother's. JoLynn enjoys working with healing and strengthening  mother and daughter relationships, friendships, and sister relationships. She understands the complexity of adolescent, and teen girls and young adult women throughout  their developmental span.  She has coached women and men  to sustain recovery from substances and codependent  relationships.She uses psychoeducation to teach strong personal, mental, physical and spiritual growth. JoLynn also excels at counseling from an integrative framework; implementing Cognitive Behavioral Therapy along with faith- based value systems. She  helps those struggling with grief and loss, reconstruct new meaning, purpose and hope.
JoLynn's  professional strengths include a history of training and experience with Cognitive Behavioral Therapy, Dialectical Behavioral Therapy and most recent interest in Acceptance and Commitment Therapy. JoLynn is familiar with EMDR and Narrative Therapy. She has a deep commitment to developing her eclectic modalities. She continues to pursue  education and professional experience in treatment options such as brief, Solution Focused Therapy and Internal Family Systems as well as Parts Work.
Therapy with JoLynn is engaging. She has  been told she has a disarming style; comfortable yet challenging. Warm and direct. Humorous and thoughtful. Energetic and yet down-to-earth. She believes the therapeutic relationship needs to be collaborative. Regardless of therapeutic modalities ultimately it's the relationship that will inspire change and hope.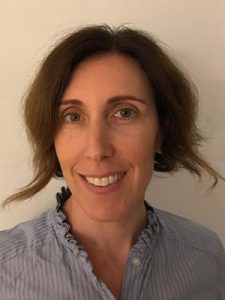 Nicole Gilman-Yap, LPC
Nicole is a Licensed Professional Counselor and has over 15 years of experience as a clinician working with individuals of all ages in a multitude of settings. She graduated from Bellevue University and received her MA degree.  Nicole's specialties include:
Depression
Anxiety
Trauma
Relationship issues
Life transitions
Crisis situations
Behavioral issues
ADHD
Addiction
I use techniques such as mindfulness/grounding/emotional awareness practices, solution focused therapy and cognitive behavioral techniques. I value a collaborative approach while utilizing holistic and strength based therapeutic interventions to help individuals gain new skills to promote positive change.  I also strive to provide a calming and supportive environment to encourage a feeling of comfortability and safety that allows for individuals to realize their true abilities and to have the courage for change.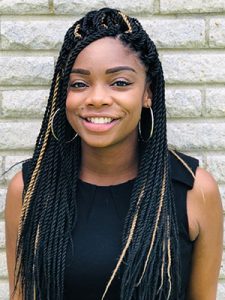 Accepting:
Amerihealth Caritas
Cigna
Cigna EAP
Highmark Blue Cross/Blue Shield
Highmark Health Options Medicaid
Tricare
Tysheena Conyers, LCSW
Tysheena is a licensed clinical social worker working with a lot of energy and compassion that she dedicates to showing each of her clients. She has both a bachelor's and master's degree in social work with concentrations in mental and behavioral health. Tysheena has experience working in both inpatient, outpatient, and community mental health settings. These settings have given her experience with adolescents, teenagers, and adults from many different backgrounds with various types of mental health and substance abuse concerns.
Tysheena's professional purpose is to make sure that all her clients reach the goals they've identified for themselves. Being 100% genuine, using empathetic understanding, and maintaining a nonjudgmental space for people to learn, grow, and heal is her mission. She specializes in delivering a wide array of services, including (but not limited to) teaching stress management techniques and effective coping skills, improving conflict resolution skills, addressing a variety of relationship issues, and improving self-care abilities. Tysheena is fluent in utilizing many different therapeutic approaches to address each individual's concerns, but believes that the best therapeutic approach is the one that helps you the most – she's ready to tailor treatment to fit YOUR specific needs so that you get the most out of your therapy.
Specialties:
Anxiety Disorders
Depressive Disorders
Mood Disorders
Family Issues
Relationship Issues
Stress Management
Conflict Resolution Skills
Parenting Challenges
Life Changes and Transitions
Self-Esteem/Self Image Issues
Mental Health/Substance Abuse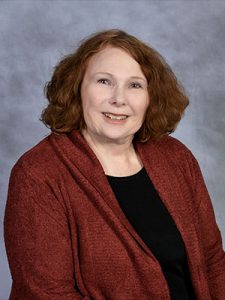 Accepting:
Amerihealth Caritas DE
Highmark BCBS,
Highmark Health Options
United Healthcare/ United Behavioral Health
Virginia Turssline, MED, LPCMH
Mood Disorders, Trauma, PSTD, Substance Abuse, Gambling
I am truly passionate about the power of therapy to make life changing experiences in our lives. My understanding and training has shown time and time again, that your challenges do not define you. By identifying your stating point and helping you build a toolbox specific to your needs, you can set your path forward, one step at a time.
Your life challenges can be overwhelming and so is leaving your comfort zone. I consider it privilege to earn your trust and join you on your journey to positive changes.