Our Staff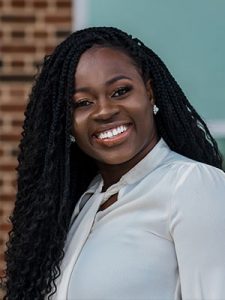 In network with:
Amerihealth Caritas
ATAP/Allied Trade
Cigna
Highmark/BCBS
Highmark Health Options
Medicaid
Medicare
Amma Owusu-Donkor, LCSW
Amma is a licensed clinical social worker with a passionate commitment for helping others make positive changes in their lives. She received her bachelor's degree in public health, and her master's degree in social work both from Delaware State University. Her primary passions are helping individuals work through their problems and issues utilizing positive self-talk, mindfulness and grounding. She believes establishing a strong therapeutic rapport with her clients fosters a trusting, collaborative relationship in which clients begin to overcome their obstacles, developing positive coping skills, and achieve their goals.
Amma has an enormous amount of knowledge ranging from mental health, and substance abuse disorders.Utilizing the strengths based approach with a combination of cognitive behavior therapy, she believes negative thought patterns, and schemas can be easily changed. Her approach views each client differently, in order to develop individualized interventions that encourage growth, and increase well-being.
With experience working in settings such as a prison, hospitals, and schools, Amma is able to work with many different populations, ages, and ethic backgrounds. She understands the fear, and nervousness related to beginning therapy. She is here to create an environment in which you feel safe, respected and comfortable.
Areas of Specialties:
Depression
Mood Disorders
Anxiety
Bi-polar
Chemical Dependency
Couples
Family Therapy
Trauma
Adolescents/Teens
Poor-self esteem
Anger
Parenting
Men's issues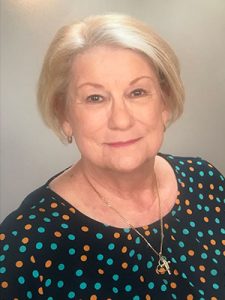 In network with:
Aetna
Aetna Medicare
Anthem
Amerihealth
Amerihealth Administrators
Amerihealth Caritas
ATAP/Allied Trade
BCBS
Beacon Health Options
Cigna Medicare
Cigna Healthspring
Highmark
Highmark Health Options
Humana
Magellan
Medicare
Optum
UBH
United Healthcare
Faye Bibee-Friedman, LCSW
Faye is a licensed clinical social worker in Dover, DE. She believes that anyone can benefit from mental health support and that everyone has the ability to set new goals, mend relationships, and overcome past hurts.
Faye helps clients with:
Anxiety
Depression
Life transitions
Bipolar disorder
Dual diagnosis
Trauma / PTSD
Grief and loss
Dual diagnosis
Parenting issues
Stress management
Mood disorders
Women's issues
Faye completed her graduate studies at the University of Hawaii. She provides therapy for individuals, couples, and families. For clients who wish to incorporate their spiritual beliefs, Faye is able to offer faith-based counseling services.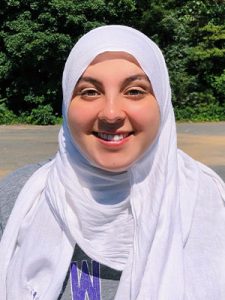 In network with:
Aetna
Anthem
Amerihealth
Amerihealth Administrators
Amerihealth Caritas (Medicaid)
ATAP/Allied Trade
BCBS
Beacon Health Options
Cigna
Cigna EAP
Highmark
Humana
Magellan
UBH
United Healthcare
ValueOptions
Hend Salah, LPC
Hend Salah is a Licensed Professional Counselor of Mental Health with experience working with adolescents, adults, couples, and families. She received her Master's Degree in Mental Health Counseling from New York University. She believes that people are too unique to be treated with the same therapeutic approach, and her counseling techniques stem from an individualized plan for every client she meets with. She is trained in many different therapeutic disciplines, and has experience working with people of all ages. She is particularly experienced in working with adolescents with Autism Spectrum Disorder, Nonverbal Learning Disorder, Oppositional Defiance Disorder, and Attention-Deficit Hyper Activity Disorder.
Her specialties include:
Depression
Anxiety
Family Therapy
Individual Therapy
Child and Adolescent therapy
ASD, NVLD, ADHD
Couples Therapy
Identity concerns
Career and Life Transitions
Parenting Issues
Self-Esteem
She implements modalities such as Cognitive Behavioral Therapy, Psychodynamic Therapy, Solution-focused Therapy, Mindfulness Therapy, and Guided Self-Help Therapies. She creates a comfortable, safe environment in which each client is given the space to be as candid as they desire. She also provides direct and honest feedback about transference and the therapeutic process as a whole.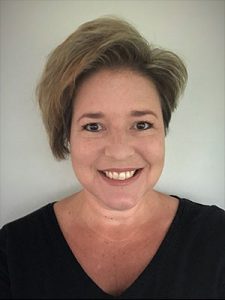 In network with:
Aetna
Anthem
Amerihealth
Amerihealth Administrators
ATAP/Allied Trade
BCBS
Cigna
Compsych
Highmark
Magellan
Optum
UBH
United Healthcare
Melinda King, LPCMH
Melinda is not accepting new clients at this time.
Melinda King holds a Master's degree in Clinical Mental Health Counseling from Wilmington University. She is a Licensed Professional Counselor of Mental Health (LPCMH), a Certified Co Occurring Disorder Professional Diplomate (CCDP-D) and a Certified Advanced Alcohol and Drug Counselor (CAADC). She is trained in EMDR.
She specializes in working with adults struggling with addiction and/or mental health. She utilizes a person-centered and strength based approach to help clients identify their strengths and create positive change to achieve their goals. Her goal is to help clients improve the way they feel, build meaningful connections with others, and take control of their lives.
Specialties include:
Trauma / PTSD
Grief/Loss
Anxiety/Depression
Couples Therapy
Life transitions
Stress Management
Addiction