Meet our Providers
April Franklin, LCSW
Philosophy of Care
April is a Licensed Clinical Social Worker (LCSW) and a Certified Advanced Alcohol and Drug Counselor (CAADC). She holds a dual Bachelor's degree in Psychology and Sociology from Hunter College, New York, and earned her Master's degree in Social Work from Delaware State University, graduating with honors. Additionally, April has more than a decade of experience serving clients who have presented a variety of mental and behavioral health problems.
April recognizes that for many people, the decision to seek professional help, to meet with someone who can help address their mental health challenges is a huge step. To help make this step easier, April offers clients a safe therapeutic space that provides them with the support they need in the beginning of and throughout their therapeutic journey. Within that space, April utilizes a client-centered approach and works in partnership with her clients to help them identify their strengths and needs to empower them to meet their challenges and achieve their objectives. She also understands the importance of identifying and addressing aspects of an individual's life that can impact a client's well-being, such as a client's level of physical health, the availability of support systems (family, friends), the work or school environment, and the role of faith/spirituality in a client's life.
April is deeply committed to working with marginalized clients, clients whose voices often go unheard. She advocates on behalf of her clients, coaches them in the ways of empowerment, and seeks to provide them with the knowledge and resources they need to overcome their challenges.
Education
Delaware State University
Master of Social Work
Specialties
Anxiety
Depression
Substance Use
Chronic Pain
Trauma & PTSD
Eric Neba, PMHNP
Philosophy of Care
Eric Neba is a Board-Certified Psychiatric Mental Health Nurse Practitioner with extensive experience working in the field of Psychiatry. He is very passionate about providing quality, compassionate, and comprehensive mental health services to children, adolescents, and adults. Eric has strong clinical skills with an ability to build rapport with both patients and their families making them an integral part of their treatment.
Eric studied nursing at Neumann University in Aston, PA, and graduated with an MSN, PMHNP from Walden University. He also holds an MA degree in Sociology and Anthropology from the University of Yaoundé I. He follows evidence-based practices combined with his vast clinical experience, personal observation, and intuition to provide quality care to his patients.
Eric Neba has devoted much of his nursing career to working with mentally ill patients. The cornerstone of his outpatient practice is a focus on consultation and medication management using evidence-based tools that have been shown to work in the management of different psychiatric conditions such as depression, bipolar disorder, and other mood disorders, anxiety disorders, including panic disorder, obsessive-compulsive disorder (OCD), phobias, ADHD, and many other mental health disorders.
"Making that decision to seek help is often a very difficult one which often takes courage and that extra muscle in your heart to do so. Don`t sit back and wait," says Eric. "We are here to work with you every step of the way towards your recovery and taking back your life. You are just a phone call or a click away from help."
Education
Walden University
MSN, PMHNP
Specialties
Anxiety

Depression

Anger

ADHD

Eating Disorders

Obsessive-Compulsive (OCD)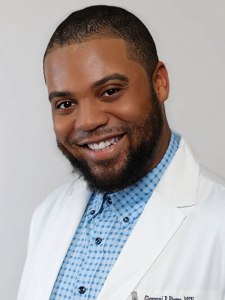 Self Pay Rate: $199: Intake $149: Follow-up
Giovanni Pierre, PMHNP
Philosophy of Care 
Giovanni Pierre is a board-certified psychiatric-mental health nurse practitioner with over five years of experience in various settings in the behavioral health arena. He started his career as a behavioral health technician; he then graduated from Coppin State University with his Bachelor's of Science in Nursing and immediately started working in psychiatry. He then went on to receive his Master's of Science in Nursing at Walden University. He is currently a doctoral candidate at Francis Marion University.  
With his years of experience in psychiatry, he honed his treatment approach. He developed his patient skills in a wide range of psychiatric diagnoses, such as depressive & anxiety disorders, adjustment disorders, ADHD, bipolar disorder, schizophrenia, & related disorders. Giovanni also specializes in treating LGBTQ+ issues. 
Giovanni's goal is to help individuals struggling with their mental health relieve their burden and help them fulfill their full capabilities! Giovanni fully understands that each individual is an expert on themselves. He is committed to collaborating with you to find a treatment approach that works best for you!
Education
Walden University
Master's of Science in Nursing
Specialties
Anxiety

Depression

ADHD

Adjustment Disorder

Bipolar Disorder

Psychotic Disorders

LGBTQ+ Issues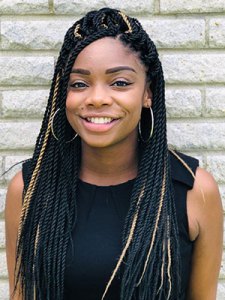 Self Pay Rate: $99
Tysheena Conyers, LCSW
Philosophy of Care
Tysheena Conyers is a Licensed Clinical Social Worker (LCSW) with over 5 years of experience working with adult clients who are dealing with the negative effects of prenatal or postpartum issues, low self-esteem, chronic stress, women's issues, anxiety, depression, anger, dysfunctional relationships, poor coping skills, family conflict, difficult life transitions, and more.
She has both her Bachelor's degree and Master's degree in Social Work with concentrations in mental and behavioral health. Tysheena has experience working in both inpatient, outpatient, and community mental health settings.
Tysheena's professional purpose is to make sure that all her clients reach the goals they've identified for themselves. Being 100% genuine, using empathetic understanding, and maintaining a nonjudgmental space for people to learn, grow, and heal is her mission.
She specializes in delivering a wide array of services, including (but not limited to) teaching stress management techniques, effective coping skills, conflict resolution skills, addressing a variety of relationship issues, and improving self-care abilities. Tysheena is fluent in utilizing many different therapeutic approaches to address each individual's concerns, but believes that the best therapeutic approach is the one that helps you the most. She's ready to tailor treatment to fit your specific needs so that you get the most out of your therapy.
Education
Masters Degree in Social Work
Specialties
Anxiety Disorders
Depressive Disorders
Mood Disorders
Family Issues
Relationship Issues
Stress Management
Conflict Resolution Skills
Parenting Challenges
Life Changes and Transitions
Self-Esteem/Self Image Issues
Mental Health/Substance Abuse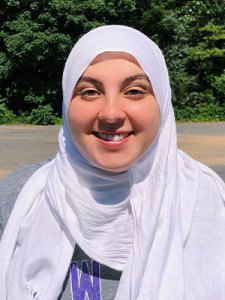 Self Pay Rate: $99
Hend Salah, LPC
Philosophy of Care
Hend Salah is a Licensed Professional Counselor of Mental Health with experience working with adolescents, adults, couples, and families. She received her Master's Degree in Mental Health Counseling from New York University. She believes that people are too unique to be treated with the same therapeutic approach, and her counseling techniques stem from an individualized plan for every client she meets with. She is trained in many different therapeutic disciplines, and has experience working with people of all ages. She is particularly experienced in working with adolescents with Autism Spectrum Disorder, Nonverbal Learning Disorder, Oppositional Defiance Disorder, and Attention-Deficit Hyper Activity Disorder.
She implements modalities such as Cognitive Behavioral Therapy, Psychodynamic Therapy, Solution-focused Therapy, Mindfulness Therapy, and Guided Self-Help Therapies. She creates a comfortable, safe environment in which each client is given the space to be as candid as they desire. She also provides direct and honest feedback about transference and the therapeutic process as a whole.
Education
Masters in Mental Health Counseling
New York University
Specialties
Depression
Anxiety
Family Therapy
Individual Therapy
Child and Adolescent therapy
ASD, NVLD, ADHD
Couples Therapy
Identity concerns
Career and Life Transitions
Parenting Issues
Self-Esteem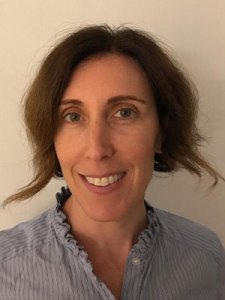 Self Pay Rate: $99
Nicole Gilman-Yap, LPC
Philosophy of Care
Nicole is a Licensed Professional Counselor (LPC) who has over 15 years of experience as a clinician working with individuals of all ages in a multitude of settings. She specializes in treating depression, anxiety, trauma, relationship issues, life transitions, crisis situations, behavioral issue, ADHD, addiction and more.
Nicole uses techniques such as mindfulness-based therapy, grounding and emotional awareness practices, solutions-focused therapy and cognitive behavioral (CBT) techniques. She values a collaborative approach while utilizing holistic and strength based therapeutic interventions to help individuals gain new skills to promote positive change.
Nicole strives to provide a calming and supportive environment to encourage a feeling of comfortability and safety that allows for individuals to realize their true abilities and to have the courage for change.
Education
Master of Arts
Bellevue University
Specialties
Depression
Anxiety
Trauma
Relationship issues
Life transitions
Crisis situations
Behavioral issues
ADHD
Addiction
Summer Post, LPCMH, LMSW
Philosophy of Care
Summer Post is a Licensed Clinical Mental Health Counselor (LCMHC) and Licensed Master Social Worker (LMSW) with over 5 years of experience working with individuals, couples, and families who are coping with severe persistent mental illness, depression, anxiety, trauma, family conflict, substance use, and any other presenting issues that may be struggling with.
Summer received her Master's degree in Clinical Mental Health Counseling from Walden University. She is also a National Certified Counselor (NCC), is certified in Adolescent Community Reinforcement Approach (ACRA), and has undergone extensive training in Eye Movement Desensitization and Reprocessing (EMDR) and Neurofeedback. Summer incorporates mindfulness-based, cognitive-behavioral (CBT), and family systems approaches to assist individuals, couples, and families in meeting their goals so they can create the lives that they desire.
Work together with Summer to identify the challenges and obstacles that are causing dissonance in your daily life. As a team, you'll start making progress toward improving your self-esteem, personal relationships, and emotional awareness.
Education
Masters in Clinical Mental Health Counseling
Walden University
Specialties
Depression
Anxiety
Trauma
Family Conflict
Substance Use
Self Pay Rate: $99
Faye Bibee-Friedman, LCSW
Philosophy of Care
Faye is a Licensed Clinical Social Worker (LCWS) in Dover, DE who specializes in anxiety, depression, life transitions, bipolar disorder, dual diagnosis, trauma/PTSD, grief and loss, parenting issues, stress management, mood disorders, and women's issues. She provides therapy for individuals, couples, and families.
Faye completed her graduate studies at the University of Hawaii. She believes that anyone can benefit from mental health support and that everyone has the ability to set new goals, mend relationships, and overcome past hurts. For clients who wish to incorporate their spiritual beliefs, Faye is able to offer faith-based counseling services.
Specialties
Anxiety
Depression
Life transitions
Bipolar disorder
Dual diagnosis
Trauma / PTSD
Grief and loss
Dual diagnosis
Parenting issues
Stress management
Mood disorders
Women's issues