Our Counselors
Accepting:
Aetna
Anthem
BCBS
Cigna
Medical Mutual
Optum
OSU--Faculty and Staff
OSU--Student Health Insurance
United Healthcare
Ali Bryant, LMFT
** ONLINE Appointments available **
Ali Bryant is a licensed Marriage and Family therapist working with individuals, couples and families. Ali works with adolescents and adults.
Ali works with clients who face various life challenges including:
Couple therapy,
Relationship issues (parenting, communication, affair recovery, spouse with illness),
Family dynamics (parent/child conflict, role management, family business issues)
Identity development
Anxiety
Ali holds two Bachelor's degrees in English Literature and Communication, a Master's degree in Higher Education Administration, and is currently pursuing a Ph.D. in Human Development and Family Science at the Ohio State University.  In addition to her experiences working with individuals, couples and families through the OSU CFT Clinic, Ali has also worked with college students in an on-call, crisis capacity.
She utilizes a mixture of strengths-based and emotion-focused techniques with couples, families, and individuals alike in order to cultivate compassion for self and for others.
"Life can be overwhelming. We all need some dedicated time to nurture and heal. I am
passionate about creating a comforting, non-judgmental space for my clients to connect with
themselves and others. I use empathy and compassion to model fairness and acknowledgement for use
in personal relationships and relationships clients have with their inner selves.
Each of us are deserving of love, kindness, and consideration from others—and from ourselves too. I provide a listening ear to explore your feelings, already existing strengths, and strive to
help you feel empowered to create the life you want for yourself. I realize that sometimes the hardest step is in scheduling an appointment—what an act of kindness towards yourself that can be!
I love the outdoors—camping, hiking, and exploring national parks. I also teach undergraduate courses at Ohio State University. When I'm not working, I enjoy reading, hanging with my husband, and cuddling with my two pups, Dobby and Lizzie."
Supervised by David Bowers, IMFT PhD Lis #F.2000127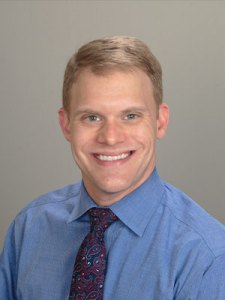 Accepting:
Aetna
Anthem
BCBS
Cigna
Medical Mutual
Optum
United HealthCare
Pending:
OSU--Student Health Insurance
John Lodge, PsyD
** ONLINE Appointments available **
Passion 
"The best way to find yourself is to lose yourself in the service of others."
~ Mahatma Gandhi
Ever since I was young, I have had a strong desire to help or otherwise make other people happy, simply because it feels good and like the right thing to do. I have also had a lifelong passion for learning, whether it be by experiencing new things, engaging in deep conversations, or simply observing and striving to divine what drives people to think and act as they do. These twin passions motivated my study of psychology and led me towards my career as a clinical psychologist. As part of my profession, I enjoy meeting and working with people from a wide variety of personal backgrounds, multicultural identities, occupations, and clinical needs.
Experience and Strategies
"The purpose of life is not to be happy. It is to be useful, to be honorable, to be compassionate, to have it make some difference that you have lived and lived well."
– Ralph Waldo Emerson
I studied Biopsychology and Cognitive Science for a Bachelor of Science (B.S.) degree at The University of Michigan. I then went on to obtain my Doctor of Psychology (Psy.D.) degree from Wright State University's School of Professional Psychology and I am currently a Licensed Psychologist in the State of Ohio.
My education, clinical training, and professional experience have included work in private clinics, community mental health, college counseling centers, hospitals, senior rehabilitation units, and integrative healthcare teams. I am familiar with a variety of therapeutic approaches and techniques which I have used with adults, children, and adolescents in individual, family, and group-based psychotherapy. I also have experience conducting comprehensive psychological assessments for a wide range of behavioral and psychological issues.
My clinical interests include mood disorders, anxiety, PTSD/trauma, relationship difficulties, stress and anger management, health issues, behavioral pain management, cognitive concerns, life stage transitions, and performing psychological testing/assessment. In addition, I have a strong interest as well as years of experience working with active-duty members of the armed forces, veterans, first responders, and the families of those who serve.
"Do to others as you would have them do to you."
~ Luke 6:31 (NIV)
I strive to approach psychotherapy from a position of honesty, genuineness, unconditional acceptance, and mutual respect between myself and my client. To me, therapy is a collaborative effort where each participant brings their own level of personal experience and expertise to the conversation - my clients have expertise on their personal life context, background, and openness to change, while I have expertise stemming from my education, clinical training, and experience working with a wide variety of people from a multitude of backgrounds. Using an integrative therapeutic model, I seek to help my clients discover their own, hidden inner strengths, thus empowering them to develop the personal skills and tools needed to better manage and cope with the struggles that originally led them to seek therapeutic services.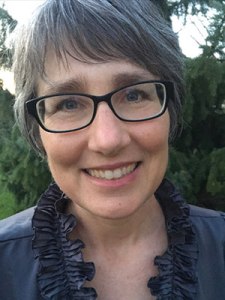 Accepting:
Aetna
Anthem
BCBS
Cigna
Medical Mutual
Optum
OSU--Faculty and Staff
OSU--Student Health Insurance
United Healthcare
Ulrike Erika Martin, LISW
** ONLINE Appointments available **
"You are alive, and so am I. As our lungs share the air, we are connected. Breathe into this knowing that you are not alone. We are connected through our humanity. You belong, no matter what."
Passion
I am passionate about working with people in a holistic way, seeing the whole person. I believe everyone goes through times of change, challenge, or crisis that can be overwhelming. I hope to empower clients to voice their own truths and to live in greater harmony with themselves and others
I am interested in and influenced by the work of Jon Kabat-Zinn, Pema Chodron, Thich Nhat Hanh.   When I'm not outside gardening, hiking or mountain biking, I like to read, quilt, and do tai-chi, meditation, and yoga.
Experience and strategies
I am a Licensed Independent Social Worker. I completed my Master of Social Work degree at the Ohio State University and have 25 years' experience helping individuals and families, teens to elders, navigate the storms that sometimes appear in life. I work with adults aged 18 and greater.
I believe that many times when people seek counseling, they already have untapped resources within.   My strategy is to enhance my clients' relationship with self and others through greater awareness of thought, mind-body connections, and increased self-compassion. I honor the strength and knowledge within my client and work together with you to help navigate the crisis or challenges you face.
My training includes professional work in Functional Families Therapy, Motivational Interviewing, Non-violent Communication skills building and in Mindfulness Based Stress Reduction. I bring this expertise with me as I work with clients who deal with struggles including:
Depression,
Trauma,
Anxiety,
Caring for those with Dementia
Self-esteem,
Grief and loss,
Anger,
Challenges of aging and of caring for aging family members.
"Your purpose is to be yourself. You don't have to run anywhere to become someone else. You are wonderful just as you are."—(Thich Nhat Hanh)
Accepting:
Aetna
Anthem
BCBS
Cigna
Medical Mutual
Optum
OSU--Faculty and Staff
OSU--Student Health Insurance
United Healthcare
Alex Banta, LISW
** ONLINE Appointments available **
"The curious paradox is that when I accept myself just as I am, then I can change."
​-Carl Rodgers
Passion
I am passionate about working alongside people on their journeys to becoming versions of themselves they want and choose to be.
I work with clients to identify strengths they already possess, but might not even notice, and then apply those strengths and abilities to work towards their goals and desired changes. I believe a supportive, nonjudgmental space is key to unlocking potential. I use evidence-based interventions from a strengths-based perspective to ensure best outcomes for clients. I believe everyone deserves the space, energy and time to become the person they want to be.
Experience and Approach to Therapy
I am a Licensed Independent Social Worker and received both my Bachelors and Masters degrees from Indiana University.
I have experience working with adolescents and adults, as individual, families and couples tackling a number of issues. I also have several years' experience working on an acute in-patient unit at a pediatric facility working with families through crisis, grief, anxiety and depression.  I use an eclectic theoretical approach, including: Motivational Interviewing, solution-focused brief therapy, mindfulness techniques, Cognitive Behavioral Therapy, and family systems therapy.
I specialize in working with adolescents and adults (aged 12 and up) in the following areas:
Depression,
Anxiety,
Parent/child conflict
Co-Parenting
Teen identity challenges,
Trauma,
Self-harm,
Grief and loss,
Anger issues,
Mindfulness,
When not working, I enjoy spending time with my fluffy, adorable, mischievous Puppy!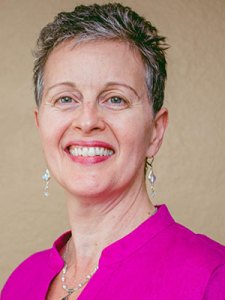 Accepting:
Aetna
Anthem
BCBS
Cigna
Medical Mutual
Optum
OSU--Faculty and Staff
OSU--Student Health Insurance
United Healthcare
Wendy Kendall, LISW
** ONLINE Appointments available **
I am a licensed independent social worker with more than 20 years of experience in social work.
Passion 
"It is worth remembering that the time of greatest gain in terms of wisdom and inner strength is often that of greatest difficulty." -Dalai Lama
Since as far back as I can remember, I've always been an acute observer of the human condition. I'm passionate about human interaction, human behavior and learning about what drives others. I believe our experiences, both positive and negative help mold us into who we are and who we choose to become. Often, our biggest growth comes from our toughest challenges. My goal is to help my clients successfully navigate through their adversities in a way that feels supportive, empowering and nurturing. I understand the value of building a strong therapeutic rapport and about how important it is to create a safe, non- judgmental space for my clients to be able to express their thoughts and feelings. My approach is strengths-based. I feel people are resilient and with compassionate guidance, have it within them to move through what is standing in their way. Each person has their own timetable and there is no formulary strategy in terms of how this is accomplished. Every person is an individual.
Strategies and approaches
I have post-graduate training in Solution Focused Brief Therapy and am in the midst of EMDR training. I also use CBT where appropriate. I believe CBT and Solution Focused Brief Therapy are great tools for working with mood disorders like depression and anxiety. EMDR is very effective tool for trauma.
I specialize in working with adults (aged 18 and up) in the following areas:
Anxiety,
Depression,
Substance abuse,
Trauma,
Self-esteem,
Grief and loss,
Anger issues,
Mindfulness,
Life Coaching
I believe that every person deserves the chance to have the peace and happiness they truly desire. Life is meant to be enjoyed and there are times when we need help getting back on the path toward what having peace and happiness means to us.
►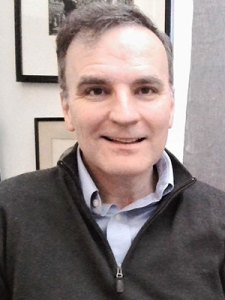 Accepting:
Aetna
Anthem
BCBS
Cigna
Medical Mutual
Optum
OSU--Faculty and Staff
OSU--Student Health Insurance
United Healthcare
David Bowers, Ph.D, IMFT
** ONLINE Appointments available **
As Practice Owner of Columbus, OH (Polaris) Thriveworks, I am excited to work with this team of clinicians and hope that you'll reach out to me with any questions or concerns you might have. As a Marriage and Family therapist, I am attuned to clients' interconnected webs of relationships even when working one-on-one. My experience and training with families and couples enables me to walk with clients through (re)discovering their connectedness with those they love.
I'm most passionate about exploring clients' stories, and listening for places where personal narratives might differ from others'. This often provides spaces for clients to explore new or neglected understandings of themselves and their relationships leading to preferred, more fulfilling future stories.
My academic affiliations include having taught courses in family stress, parenting and developmental psychology at OSU and Ohio Dominican University, in addition to research work with both OSU and Nationwide Children's Hospital.
I enjoy working with clients across cultural, sexual and gender identity spectrums, including, but not limited to, folks who identify as heterosexual, bisexual, gay, lesbian or queer as well as clients who hold trans- or cis-gender among their identities. I work with clients in monogamous, polyamorous and various forms of negotiated open romantic relationships.​
I work with clients who face a variety of challenges including recovery from substance use disorders, anxiety and depression, as well as relational challenges facing parents and adolescents.
My 20 years of work experience before becoming a therapist equips me with lived understanding of today's hectic business and corporate life challenges, whether those involve meeting budgets and timelines or working through the sacrifices that happen when dealing with work/life demands.
I realize that sometimes just making a first appointment is a bold step and all of us at Thriveworks Columbus Polaris office are dedicated to holding a space that honors each step clients take in their journeys with us.