Meet our Counselors
Ruth Lyons, MSW, LISW–S
Life can be challenging, unexpected and even the most expected life changes can push anyone off balance. Whether a problem comes from our environment or from within, the support of a mental health professional may be helpful in restoring that much desired balance.
Ruth is a Social Worker who completed her Masters in Social Work at the University of Maryland at Baltimore, School of Social Work. She began her career in the field of Child Welfare but has been committed to Clinical Work for the past 16 years. She is a member of the National Association of Social Workers – now with the Ohio Chapter. She has provided clinical work in the private, public and non – profit sectors working with children to seniors, mild to severely mentally ill. She has experience supporting people with issues such as:
Grief and loss,
Depression and Anxiety
Relationship Issues
Life transitions
Abuse and Trauma
Substance Abuse
"I believe that every person put on this earth matters, and it is my goal to serve those in their life journey while guiding, encouraging, and supporting them to be the best person they can be.  Life can be challenging, lonely, painful, and exhausting, but remember, it can also be exhilarating, welcoming, joyful and fulfilling. You get to decide; and when you do, let's work together to accomplish your goals!!"
Brianna Sheridan, LPCC
Brianna Sheridan enjoys creative ways to assist clients in finding solutions, methods, or interventions for desired change.  She is a life-long learner who enjoys researching the newest treatments and ways to improve counseling practice, as well as presenting at conferences around the country on wellness topics.
She enjoys helping those who experience:
Anxiety
Depression
Trauma
Career Preparation
General Adjustment and Stress-related Disorders
Life Changes and Occupational Issues
Women's Issues
Family Therapy
Brianna graduated from Ohio University in Athens, OH, with a Master of Education in Clinical Mental Health Counseling and Clinical Rehabilitation Counseling. She has college and community based mental health experience as a Licensed Professional Clinical Counselor, including experience working with diverse populations, valuing wellness and holistic healing. Brianna's Clinical Rehabilitation Counseling background, and years of experience in academic advising, make her well-trained with skills to assist in career decision-making, finding the right position, and preparation for jobs.
Brianna values the therapeutic relationship and does her best to get to know her clients and help them to feel understood. She is trained in evidence-based practices of Cognitive Behavioral Therapy, Trauma informed Cognitive Behavioral Therapy, Motivational Interviewing, Acceptance and Commitment Therapy, Career Counseling, Existential Therapy, Solution Focused Therapy, Feminist Therapy, Dialectical Behavioral Therapy, and Family Therapy.
Claire Simon, LISW-S
Claire strives to work side by side with clients to empower them to develop their treatment goals and set the course of their recovery. She will  work with you to implement evidence based supportive therapies and mindfulness strategies, including Motivational Interviewing, Acceptance and Commitment Therapy, and Cognitive Behavioral Therapy.  Claire believes in integrating these evidence based therapies with a holistic and client centered approach that recognizes the strengths of each individual and provides a safe place to explore how to use strengths and resources as tools for coping and moving forward. 
Claire has been working as a licensed clinical social worker since 2008 and has been practicing with an independent license since 2012.She has clinical experience providing individual counseling, family counseling and crisis assessment and invention to specialized populations, including military Veterans and families, female Veterans, at-risk youth and adolescents, domestic violence survivors, LGBTQ populations, and dually diagnoses (clients with co-occurring substance use disorders and mood disorders such as anxiety, depression, and post-traumatic stress disorders).   
Her practice is modeled around Trauma Informed Care. Trauma Informed Care is a belief that all people have experienced some level of trauma or adverse events, and recognizes that trauma-related symptoms and behaviors are an individual's best and most resilient attempt to manage and rise above trauma. Claire strives to cultivate a safe and empathetic environment during sessions to reduce the impact of adverse or difficult events on daily life, and to increase strengths, coping, and resiliency. Claire is excited to begin this journey with you today to help you live a more happy and successful life!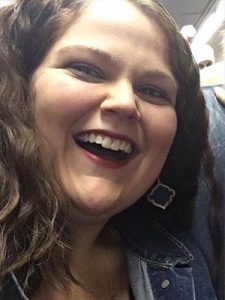 In network with:
Aetna
Anthem BCBS
Cigna
Medical Mutual of Ohio
Multiplan
Kristin Starr, LISW
Kristin has worked in psychology and social work field for 15 years.  She believes that anyone can benefit from counseling and that everyone can set new goals, overcome past hurts, and heal relationships.
"When we are no longer able to change a situation, we are challenged to change ourselves."  Viktor Frankl
Kristin has her B.A in Psychology from Hiram College; her M.A. in Psychology from The University of the Rockies, master's in social work from University of Southern California and is working on her dissertation for her PhD in Psychology. Her background is in working with non-profit agencies and in-home therapy. She specializes in a great deal of areas including;
Depression
Maternal depression
Personality Disorders
Trauma
Eating Disorders
Domestic Violence
early childhood mental health
Drug & Alcohol addiction
Certified in TF-CBT also known as Trauma Focused Cognitive Behavioral Therapy.
In her free time, Kristin loves to spend time with her husband and son whether it be outdoors, exploring Ohio, or traveling. Kristin is a Texan at heart and loves to take her son home to visit whenever the opportunity arises. Her passion is to help others lead a healthy and fulfilling life to the utmost of their abilities.