Meet our Counselors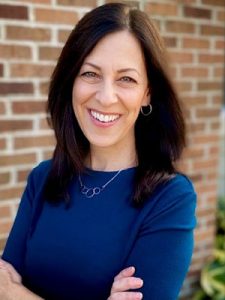 Accepting:
BCBS of OH
ComPsych
Humana
Multiplan
Tricare
United Healthcare
Pending:
Aetna
Beacon Health Options
Cigna
Magellan
Self Pay Rate: $89
Lisa Pringle, LPCC
Philosophy of Care
Lisa believes that the path to wellness is a journey best taken together and she commits her counseling practice to partner with you on your journey toward positive solutions. She is passionate about building a foundation for change through her relationship with each client while ensuring that the counseling process is a safe, supportive experience for personal growth. Lisa is dedicated to helping you determine your best path forward through implementing meaningful goals for self-awareness, recovery, and healing. With a person-centered and evidence-based approach, Lisa customizes your care and treatment for success.
Lisa is a Licensed Professional Clinical Counselor and Coach with over 20 years experience working in community based mental health and corporate America. She has worked with children, adolescents, adults, couples, and families in counseling and coaching settings and is well-versed in a variety of treatment and therapeutic modalities. Lisa received her Master of Education degree in Clinical Counseling from Cleveland State University and her Bachelor of Arts degree in Psychology from Wittenberg University. Originally from Northeastern Ohio, Lisa enjoys the change of seasons in Central Ohio and is a proponent of the therapeutic benefit of experiencing the outdoors through Mindfulness. A practitioner of Mindfulness Meditation, Lisa encourages this practice with her counseling and coaching clients.
Realizing that there is no single approach that is right for everyone, Lisa strives to create a personalized, custom treatment approach for each client. Lisa has training and expertise in a wide range of therapeutic modalities including Cognitive Behavioral Therapy, Solution Focused Therapy, Dialectical Behavioral Therapy, Motivational Interviewing, and Career and Life Coaching and is certified in EMDR for the treatment of trauma. Lisa has worked with a diverse population throughout her career and has experience treating a broad range of issues including anxiety, depression, adjustment, relationship concerns, conflict/anger management, career and job performance, self esteem, and self-awareness.
Lisa upholds the integrity of the therapeutic relationship by meeting each client where they are. Trusting the counseling process, she believes that success begins with an engaged and supportive relationship between therapist and client. Lisa welcomes the privilege to walk with you on your path toward wellness while empowering you to discover solutions along the way.
Education
Cleveland State University
Master of Education
Specialties
Cognitive Behavioral Therapy
Dialectical Behavioral Therapy
Motivational Interviewing
Career and Life Coaching
Anxiety
Depression
Anger Management
Relationship Concerns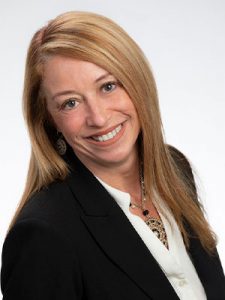 Accepting:
Pending:
Aetna
BCBS of OH
Beacon Health Options
Cigna
ComPsych
Humana
Magellan
Multiplan
Tricare
United Healthcare
Self Pay Rate: $89
Loraine Maguire, LISW-S
Philosophy of Care
Loraine Maguire is a Licensed Independent Social Worker and Certified Health Coach in the state of Ohio. She has over 20 years' experience working with adults and couples seeking help with depression, anxiety, life transitions, women's issues and relationship issues. She completed her Bachelor of Social Work from Wayne State University and received her Master of Social Work from University of North Carolina at Charlotte. 
Loraine utilizes relational, positive, strength based, cognitive behavioral, mindfulness based, solution focused and health coaching approaches to therapy always maintaining creativity, flexibility and awareness to best meet the needs of every unique individual and couple.
Loraine looks forward to establishing a warm, caring relationship with you to support building on your strengths and collaborating with you in meeting your unique goals. She truly believes you can live the best version of yourself! 
Education
University of North Carolina at Charlotte
Master of Social Work
Specialties
Depression

Anxiety

Stress management

Fitness and Healthy Lifestyle

Life transitions

Relationship issues

Couples and Pre-marital counseling 

Grief & Loss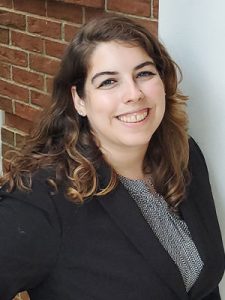 Accepting:
BCBS OH
Cigna
ComPsych
Humana
Multiplan
Tricare
United Healthcare
Pending:
Aetna
Beacon Health Options
Magellan
Self Pay Rate: $89
Brianna Sheridan, LPCC-S
Philosophy of Care
Brianna Sheridan enjoys creative ways to assist clients in finding solutions, methods, or interventions for desired change.  She is a life-long learner who enjoys researching the newest treatments and ways to improve counseling practice, as well as presenting at conferences around the country on wellness topics.
Brianna graduated from Ohio University in Athens, OH, with a Master of Education in Clinical Mental Health Counseling and Clinical Rehabilitation Counseling. She has college and community based mental health experience as a Licensed Professional Clinical Counselor, including experience working with diverse populations, valuing wellness and holistic healing. Brianna's Clinical Rehabilitation Counseling background, and years of experience in academic advising, make her well-trained with skills to assist in career decision-making, finding the right position, and preparation for jobs.
Brianna values the therapeutic relationship and does her best to get to know her clients and help them to feel understood. She is trained in evidence-based practices of Cognitive Behavioral Therapy, Trauma informed Cognitive Behavioral Therapy, Motivational Interviewing, Acceptance and Commitment Therapy, Career Counseling, Existential Therapy, Solution Focused Therapy, Feminist Therapy, Dialectical Behavioral Therapy, and Family Therapy.
Education
Ohio University in Athens, OH
Master of Education
Specialties
Anxiety
Depression
Trauma
Career Preparation
General Adjustment and Stress-related Disorders
Life Changes and Occupational Issues
Women's Issues
Family Therapy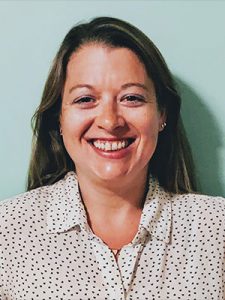 Accepting:
BCBS of OH
Cigna
ComPsych
Humana
Multiplan
Tricare
United Healthcare
Pending:
Aetna
Beacon Health Options
Magellan
Self Pay Rate: $89
Claire Simon, LISW-S
Philosophy of Care
Claire strives to work side by side with clients to empower them to develop their treatment goals and set the course of their recovery. She will  work with you to implement evidence based supportive therapies and mindfulness strategies, including Motivational Interviewing, Acceptance and Commitment Therapy, and Cognitive Behavioral Therapy.  Claire believes in integrating these evidence based therapies with a holistic and client centered approach that recognizes the strengths of each individual and provides a safe place to explore how to use strengths and resources as tools for coping and moving forward. 
Claire has been working as a licensed clinical social worker since 2008 and has been practicing with an independent license since 2012.She has clinical experience providing individual counseling, family counseling and crisis assessment and invention to specialized populations, including military Veterans and families, female Veterans, at-risk youth and adolescents, domestic violence survivors, LGBTQ populations, and dually diagnoses (clients with co-occurring substance use disorders and mood disorders such as anxiety, depression, and post-traumatic stress disorders).   
Her practice is modeled around Trauma Informed Care. Trauma Informed Care is a belief that all people have experienced some level of trauma or adverse events, and recognizes that trauma-related symptoms and behaviors are an individual's best and most resilient attempt to manage and rise above trauma. Claire strives to cultivate a safe and empathetic environment during sessions to reduce the impact of adverse or difficult events on daily life, and to increase strengths, coping, and resiliency. Claire is excited to begin this journey with you today to help you live a more happy and successful life! 
Specialties
Family Counseling
Crisis Assessment
LGBTQ
Domestic Violence
Military/ Veterans
Dual Diagnosis
PTSD
Depression
Anxiety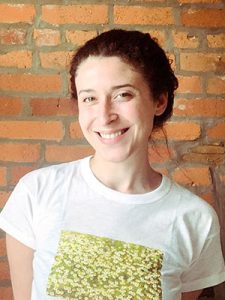 Accepting:
Aetna
BCBS of OH
Cigna
ComPsych
Humana
Multiplan
Tricare
United Healthcare
Pending:
Beacon Health Options
Magellan
Self Pay Rate: $89
Dani Moses, LISW
Philosophy of Care
Dani views therapy as an opportunity for personal growth, self-awareness, and a process of achieving clarity on what is most important in our lives.  She believes that healing and growth can occur when we are able to remove the blockages that prevent us from living into our full potential.  Passionate about connecting with her clients over the challenges of being alive – relationships, loss, isolation, anxiety, loneliness, imbalance – Dani views the tensions between thoughts and feelings as powerful indicators of who we are, what matters to us, and how we might re-order our lives.
Dani is a Licensed Independent Social Worker, trained as a generalist and experienced with a number of modalities and populations.  She has provided therapy to clients in a variety of settings for the past five years.  Prior to earning her MSW from the Silver School of Social Work at New York University, she completed her undergraduate education at Bard College in New York's Hudson Valley, where she fell in love with the mountains while studying Human Rights and Sociology.  Dani's lifelong passion for social justice has translated into providing compassionate care to a broad range of clients with diverse cultural, religious, and racial backgrounds and diverse gender identities.
Dani fuses evidenced-based approaches with her person-centered, humanistic orientation to therapy. She is committed to meeting clients where they are, and helping them learn new skills to manage distressing emotions.  Dani is particularly experienced in working with generalized anxiety, social anxiety, loneliness and difficulty connecting with others, feelings of depression, LGBTQIA+ folks, relationship concerns, life transitions, identity crises, and self-esteem and self-worth.
Dani's goal as a therapist is to create a safe and respectful space to support the autonomy and wisdom of each client with whom she works, in order to chart a healthy and balanced life, as they define it.  Dani believes a strong relationship and working partnership between therapist and client is the most important vehicle for change, and feels grateful to her clients for the trust and unique experience they share with her.
Education
Silver School of Social Work at New York University
MSW
Specialties
Generalized Anxiety
Social Anxiety
Loneliness
Depression
LGBTQIA+
Relationship Issues
Life Transitions
Identity Crises
Self-esteem and self-worth